Winter Rains Bring Mushroom Boom in California
Fungi are popping up in numbers the West Coast may not see again for years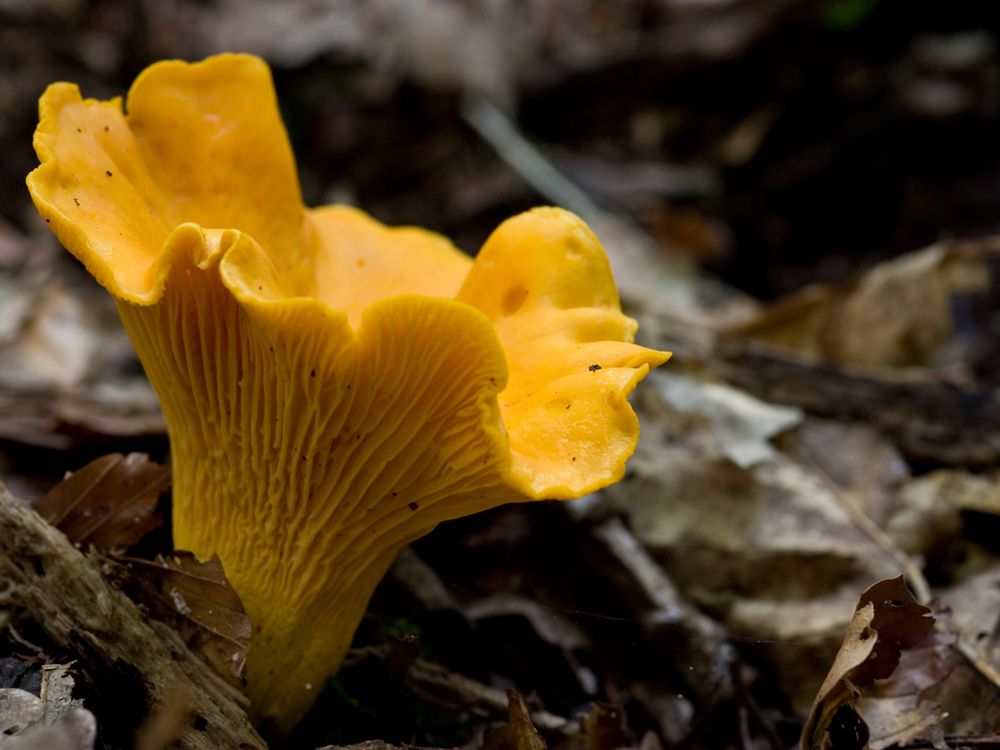 California foragers and foodies are rejoicing, as the heavy rains that drenched the state all winter have also led to an abundance of tasty mushrooms this spring.
"It's a super-shroom!" says Justen Whittall, a botanist at Santa Clara University, to National Geographic's Alejandra Borunda.
The word is a riff on "superbloom," which describes large swaths of flowers blooming simultaneously. Indeed, large numbers of mushrooms—which are the fruiting bodies of certain fungi—are now emerging from the dirt in the Golden State.
Amid a multi-year drought, California has been hit by a string of extreme storms called atmospheric rivers this winter. Collectively, these weather events have dumped more than 30 trillion gallons of precipitation on the state, which has led to flooding, road closures and other serious issues.
A few silver linings can be found amid the challenges: The state's parched reservoirs are starting to refill, and some ski slopes are extending their seasons. Now, foragers are benefiting from a bounty of mushrooms—both common and rare species—which they're finding in more places than usual, per National Geographic.
"The last time it was anywhere near like this was maybe the winter of 2018-2019 … but still nothing like this," says Stu Pickell, program director and vice president of the Los Angeles Mycological Society, to Steve Chiotakis of KCRW, an NPR member station. "I've found species that have not been seen in southern California before."
This year, mushroom hunters in Los Angeles County have documented 14,243 observations of 653 fungi species—triple the number of observations made in 2022, reports Sunset's Deanna Kizis. 
The trend is similar elsewhere in southern California: Observations are up threefold in Orange County and twofold in San Diego County, per Sunset. Foragers located farther north on the West Coast are hoping for a similar boon there, though that region's mushroom hunting season typically ramps up a bit later.
The many species of fungi that produce mushrooms are nearly always present. But during dry years, they're hidden under the soil, waiting for enough moisture.
"Mushrooms need a lot of moisture to fruit, but when conditions are ideal, like right now, oh boy, can they fruit," says Bat Vardeh, founder of Foraging and Mushroom Hunting Women of SoCal, to Sunset.
These boom and bust cycles are part of what makes some types of mushrooms so rare—and so valuable—particularly among chefs and restaurateurs. But for researchers, they also make studying fungi challenging. Scientists estimate that more than three million species of fungi exist, but they've only been able to describe a small fraction of those—about 150,000.
And the dinner plate isn't the only place where fungi are welcome. Innovators are using them for everything from luxury fabrics to sustainable packaging materials.
"The 'shroom boom' in media and pop culture has aligned with this huge ecological mushroom boom for southern California where all of this interest in mushrooms comes at a very opportune moment," says Rudy Diaz, a mycologist at the Los Angeles Mycological Society, to the Guardian's Katharine Gammon.
Noah Siegel, a mycologist who photographs and writes about mushrooms, says that we're unlikely to see conditions like this year's for quite awhile. "If you got this amount of rain next year, you wouldn't get [as many mushrooms], because superbloom years use up the mushroom's energy to fruit that much," he tells the Guardian.
He adds, "This may not happen again for 20 years or more."