Ski Resorts in the Western U.S. Will Stay Open Into the Spring and Summer
Slopes in California, Utah and Colorado are extending their seasons after record-breaking snowfall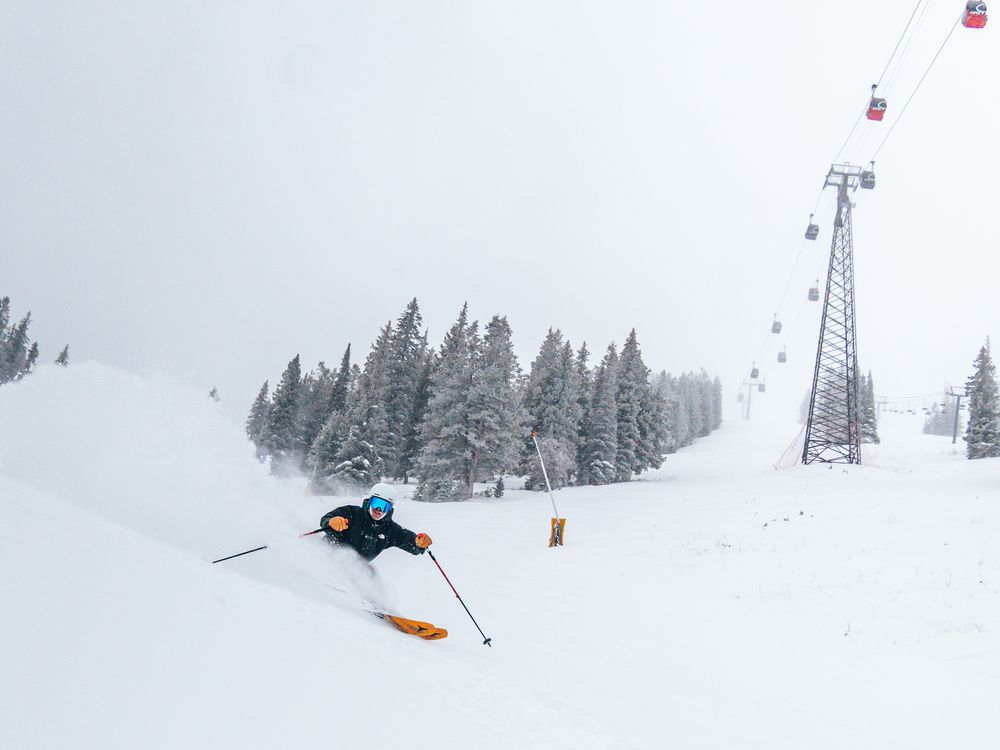 After being pummeled by a string of unusually strong snowstorms over the winter, ski areas in the Western United States are extending their seasons—and one resort even plans to stay open until July.
Ski areas typically try to keep their chairlifts and gondolas running as long as possible, provided that enough snow is covering their runs. And this spring, there's plenty of powder to go around.
California's Big Bear Mountain Resort, located about 100 miles east of Los Angeles, has extended its winter season by at least three weeks and will now stay open until April 30, reports Julia Schneemann for SnowBrains. This season, the resort has so far gotten 210 inches of snow, a record high in at least the past 20 years, per the Orange County Register's Laylan Connelly.
Mammoth Mountain, located on the eastern edge of California's Sierra Nevada mountain range, will also extend its season until "AT LEAST the end of July," as the resort wrote in a post on its Facebook page. The resort has already gotten 634 inches of snow and is on track to break its previous record of 668 inches, set in 2010-11, before the season is over.
"This is likely to be the best spring skiing and riding the eastern Sierra has ever seen," says Lauren Burke, Mammoth Mountain's spokesperson, to the Los Angeles Times' Christopher Reynolds.
Several other California ski areas have also added additional days to their seasons, per the Tahoe Daily Tribune and the Reno Gazette Journal's Amy Alonzo: Heavenly Mountain Resort, Northstar California, Kirkwood Mountain Resort, Sugar Bowl Resort and Palisades Tahoe.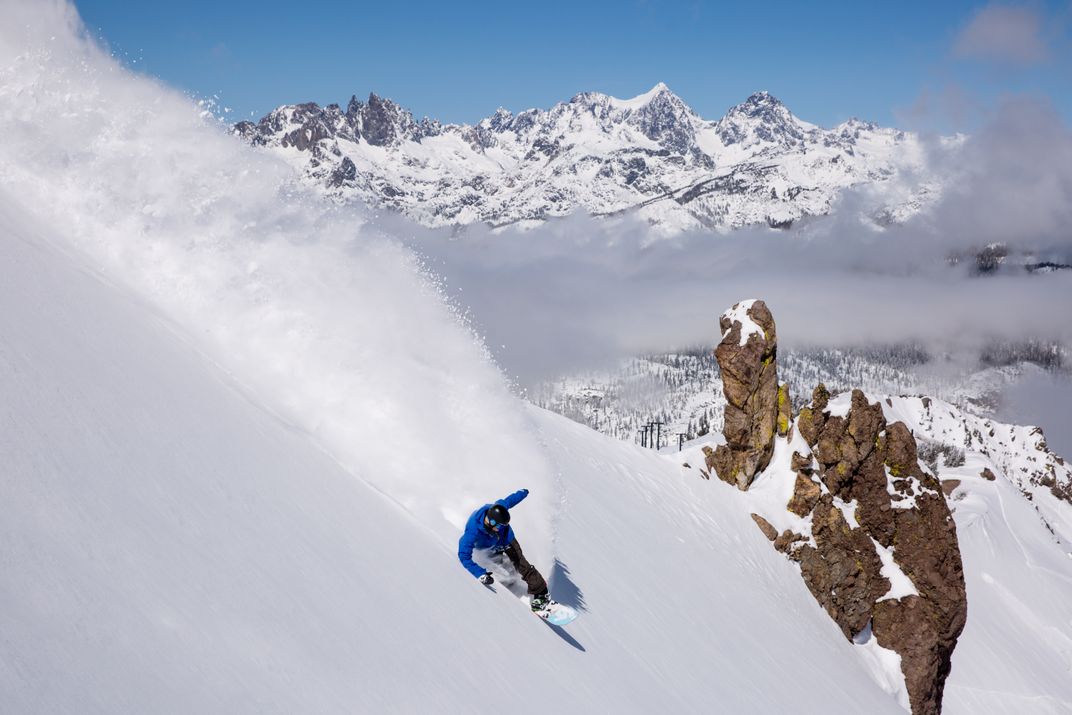 Resorts in Utah and Colorado are benefiting from the increased snowfall, as well. Snowbasin Resort, situated about 40 miles north of Salt Lake City, now plans to stay open until April 23, reports KSLTV's Madison Swenson. Because the resort also opened earlier than ever before in November, this season's 156-day ski season will be the longest recorded in the resort's 80-year history. 
Deer Valley Resort and Park City Mountain Resort, also located just outside of Salt Lake City, are also extending their seasons, per KSLTV. In Colorado, Monarch Mountain, Aspen Mountain, Aspen Highlands, Steamboat Ski Resort and Copper Mountain have all lengthened their seasons.
The same storms—known as "atmospheric rivers"—that are allowing ski resorts in the West to stay open longer have also wreaked havoc elsewhere. In early March, Yosemite National Park closed indefinitely and California's governor declared a state of emergency for 13 counties because of heavy snowfall. Near Lake Tahoe, a 25-foot-deep avalanche struck a three-story apartment building (fortunately, nobody was injured). The snow has caused road closures and widespread power outages. Elsewhere in the state, extreme rainstorms have caused dangerous flooding and landslides.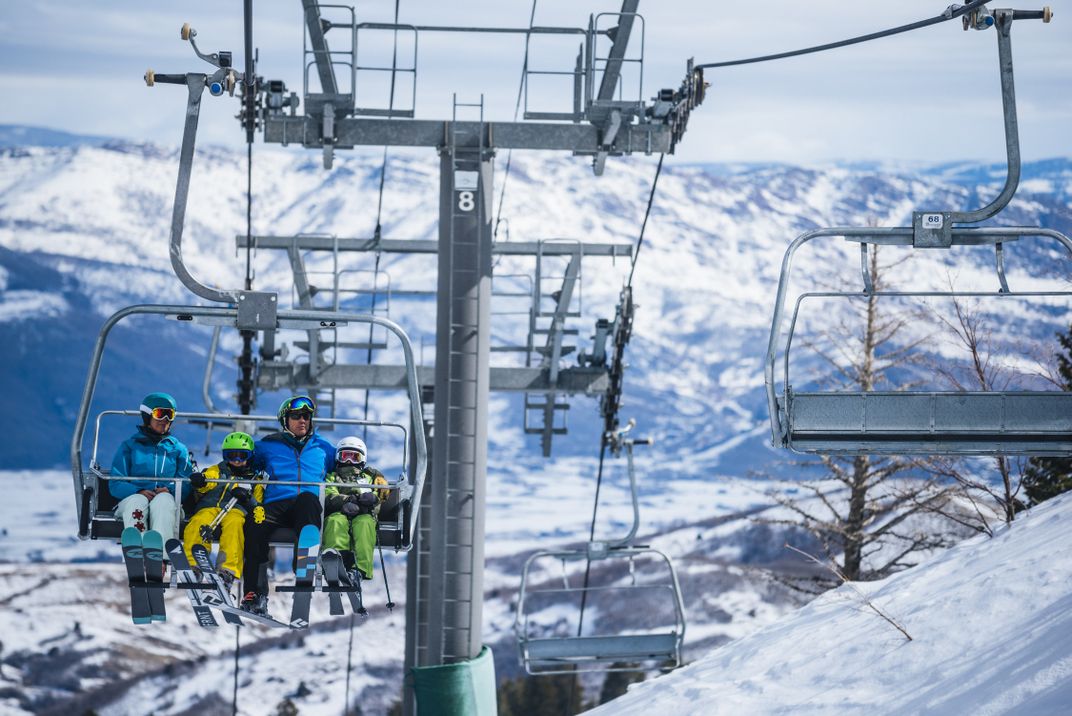 In California, which has endured three straight years of drought, the storms are bringing much-needed moisture to the parched landscape. Snowpack in some parts of the state is much higher than normal, and reservoirs are beginning to refill. The latest figures from the Federal Drought Monitor are also promising: In December, more than 80 percent of the state faced draughts classified as "severe," "extreme" or exceptional; now, that number has dropped to just 8.5 percent.
The winter won't remedy all of California's drought woes, but it's giving people a "reason to celebrate," says Andrew Schwartz, lead scientist and manager for the University of California, Berkeley Central Sierra Snow Laboratory, to the Washington Post's Joshua Partlow.
"It's an amazing winter, and even if it doesn't solve all of our issues, it's dramatically reduced our short-term drought," he adds, "and if temperatures keep cool, it might help with our long-term drought as well."