Hope springs eternal in a new year. A move to normalcy after a couple of years of interruptions, shutdowns and pandemic precautions across the Smithsonian Institution's multiple museums means there is, at last, less uncertainty in 2023 about what will actually open.
In this season of making travel plans, here are 23 upcoming dates to add to your calendar. All shows are in Washington, D.C. unless otherwise noted.
Several exhibitions that opened in 2022, including the National Portrait Gallery's "The Outwin 2022: American Portraiture Today" and the Renwick Gallery's "This Present Moment: Crafting a Better World," remain on view. And others, like the National Air and Space Museum's west galleries and the National Museum of American History's "Entertainment Nation," are now permanent, so be sure to check out last year's list.
This article will be updated throughout the year as Smithsonian magazine reporters bring expert coverage to show openings.
A Collector's Eye: Freer in Egypt, National Museum of Asian Art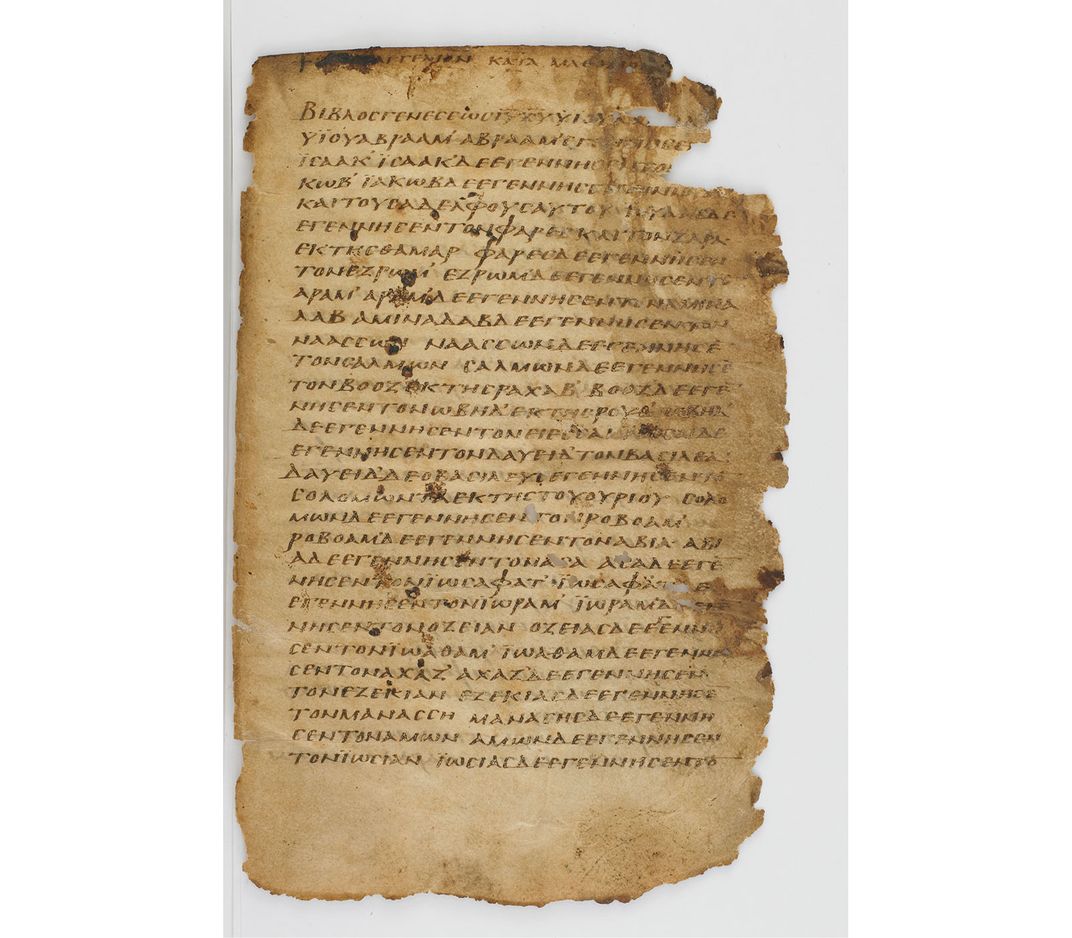 Kicking off the centennial celebrations of the Freer Gallery of Art, which in 1923 became the first art museum to open on the National Mall, is an exhibition reflecting founder Charles Lang Freer's three visits to Egypt between 1906 and 1909, as part of his extensive travels in the Near East and Asia. Among the rare items he collected there were New Kingdom Egyptian glassware, Byzantine jewelry and the renowned Codex Washingtonensis, one of the world's oldest Bibles, which will be featured in a digital display. (January 28, 2023, through TBD)
John Akomfrah: Five Murmurations, National Museum of African Art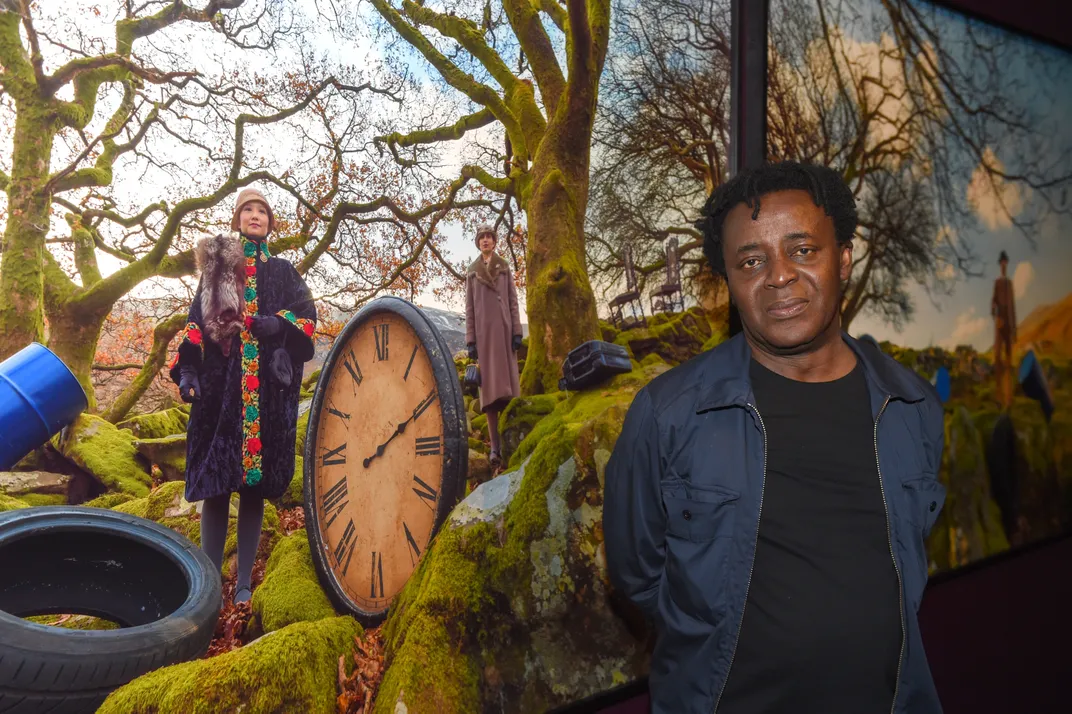 The newly-knighted British artist and filmmaker John Akomfrah's work addresses the raucous recent past—the 18-month period between 2019 and 2021 that included the Covid-19 pandemic, the murder of George Floyd and the international protests his killing triggered, touching on issues of "post-colonialism, diasporic experience and memory," according to the museum. This exhibition coincides with the first Washington, D.C. showing of the artist's largest-ever installation, an immersive six-channel work that deals with climate change, "John Akomfrah: Purple," now on view through January 2024 at the nearby Hirshhorn Museum and Sculpture Garden. (February 11, 2023, through TBD)
Anyang: China's Ancient City of Kings, National Museum of Asian Art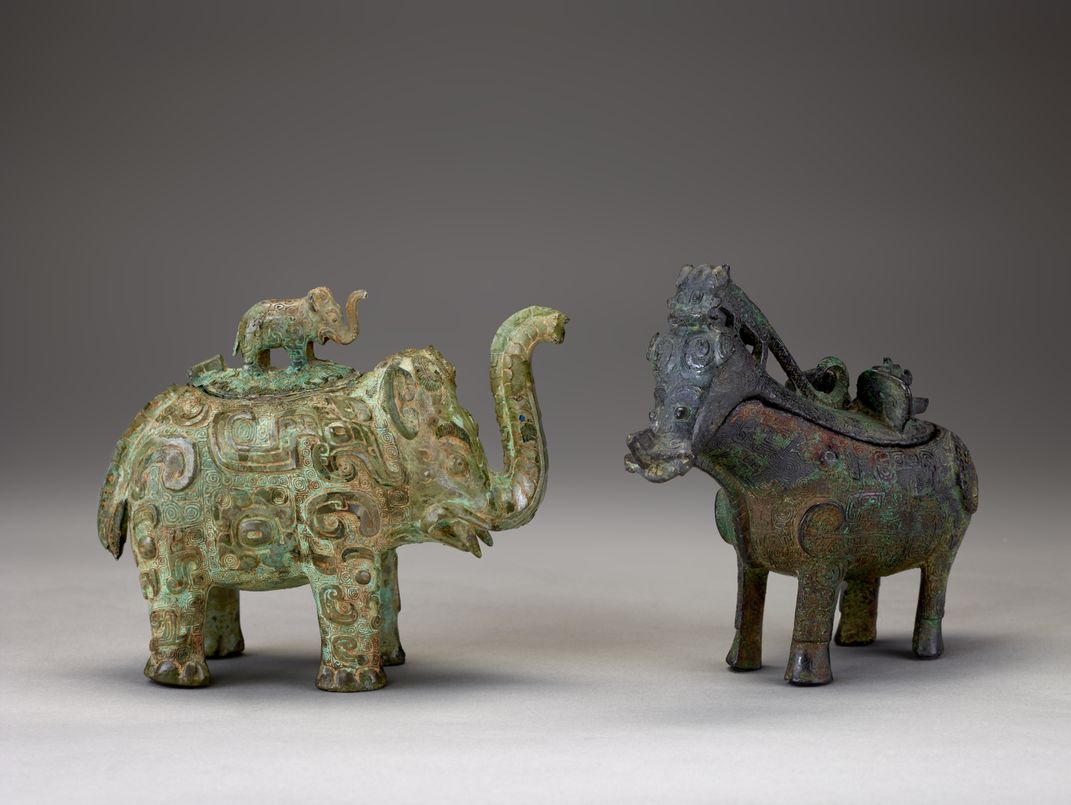 The first major U.S. exhibition dedicated to Anyang, the capital of China's Shang dynasty, which ruled over 3,000 years ago, will feature more than 200 artifacts from bronze vessels and chariot fittings to ceremonial weapons and bells. In addition to being the birthplace of Chinese archaeology, Anyang was also the site of China's earliest surviving written records. The show also reflects an important chapter in the history of Sino-American relations. The Freer Gallery of Art supported Academia Sinica's 1929 excavation seasons at the site, which were led by Li Chi, who was also a Freer staff member from 1925 to 1930. (February 25, 2023, through April 28, 2024)
Afrofuturism: A History of Black Futures, National Museum of African American History and Culture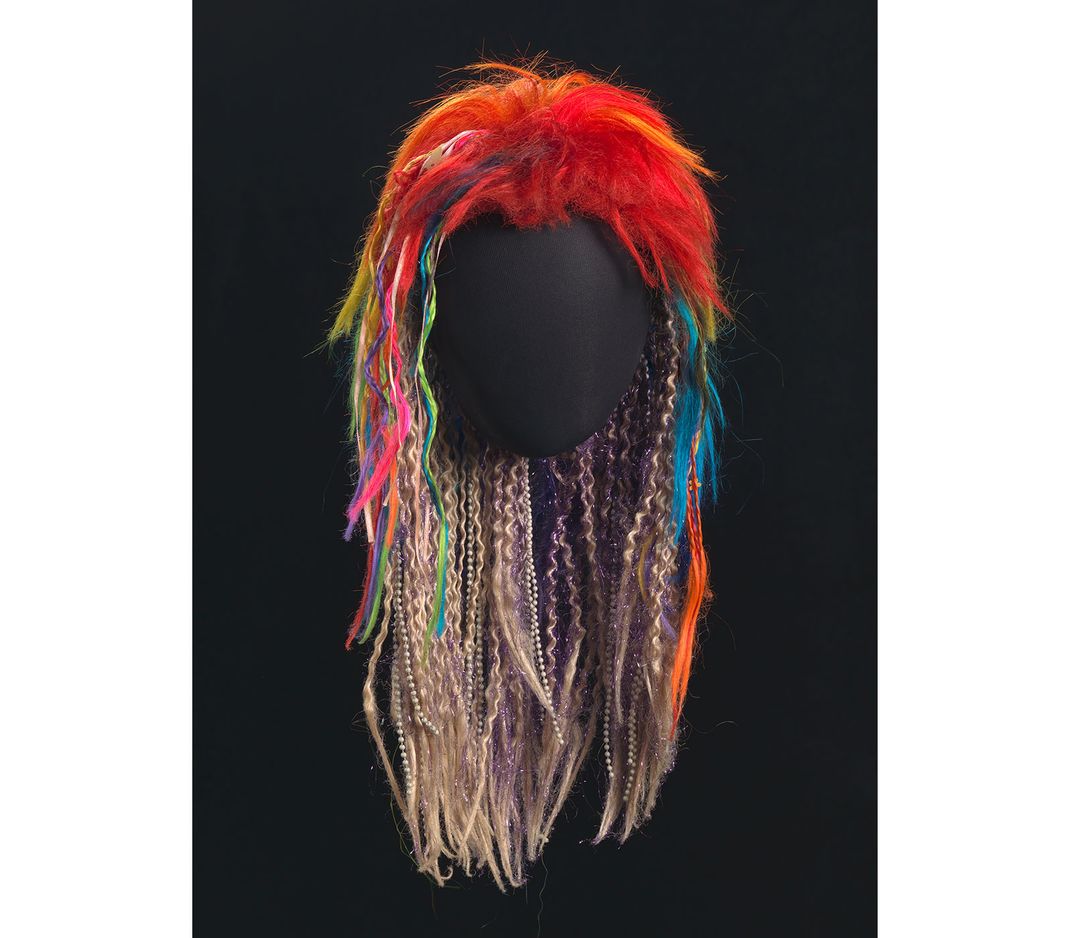 The growing fascination around the conflation of Black culture and sci-fi-fueled visions of the future—in fiction, film, music, fashion and art—gives rise to this much-anticipated exhibition featuring albums from Sun Ra and Parliament-Funkadelic, a rainbow-colored wig worn by P-Funk leader George Clinton, Octavia Butler's typewriter, Luke Cage comics, costumes from the 2018 film Black Panther, a spacesuit costume worn by Nona Hendryx of the musical group Labelle, items from the Michael Jackson video "Scream" and a green synthetic fiber flight suit worn by the first Black NASA administrator, Charles Bolden. (March 24, 2023, through March 31, 2024)
Lights Out: Recovering Our Night Sky, National Museum of Natural History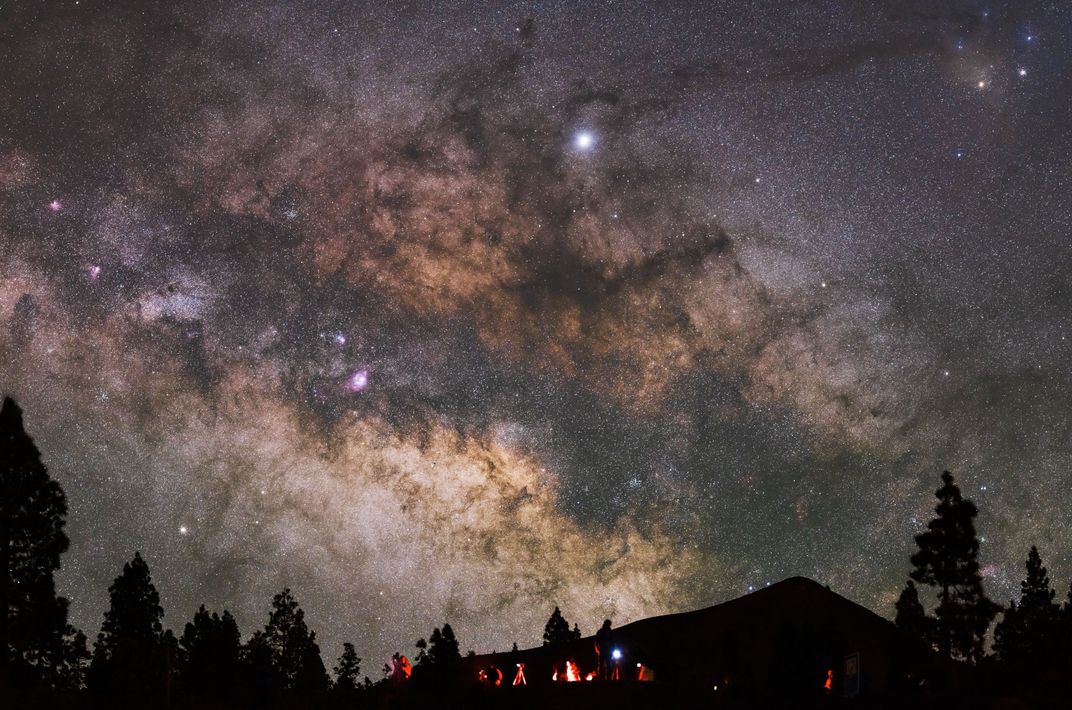 Whatever happened to the stars? A new exhibition depicts how artificial light has disrupted the natural cycle of sun and stars for humans, and it advises visitors on how to reclaim a starry night, through photographs, objects from the museum's collections and some interactive elements. The aim is not only to celebrate starry, dark night sites but also to provide practical ways viewers can reduce light pollution in their own homes and communities. (March 23, 2023, through April 2025)
Ay-O's Happy Rainbow Hell, National Museum of Asian Art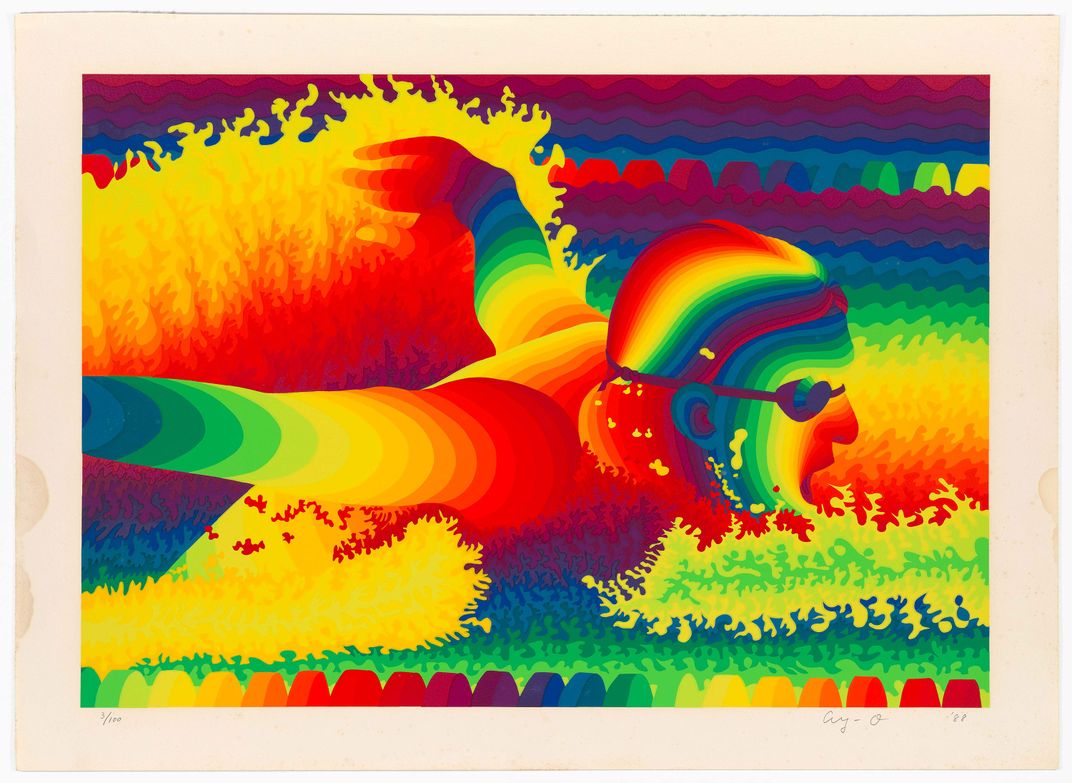 The Japanese-born avant-garde Fluxus artist Ay-Ō (pronounced "eye-oh") became known as the Rainbow Artist in the mid-1960s, with his multicolored silkscreen prints imbued with bold prismatic stripes across a wide range of depictions from the human body to animals, or abstracts and famous works from other artists. Featuring more than 80 artworks from the museum's collections as well as from other U.S. institutions, this vibrant exhibition reflects a life immersed in what the artist describes as niji no jigoku, or "rainbow hell." (March 25 through September 10, 2023)
Mirror, Mirror for Us All: Disney Parks and the American Narrative/Experience, National Museum of American History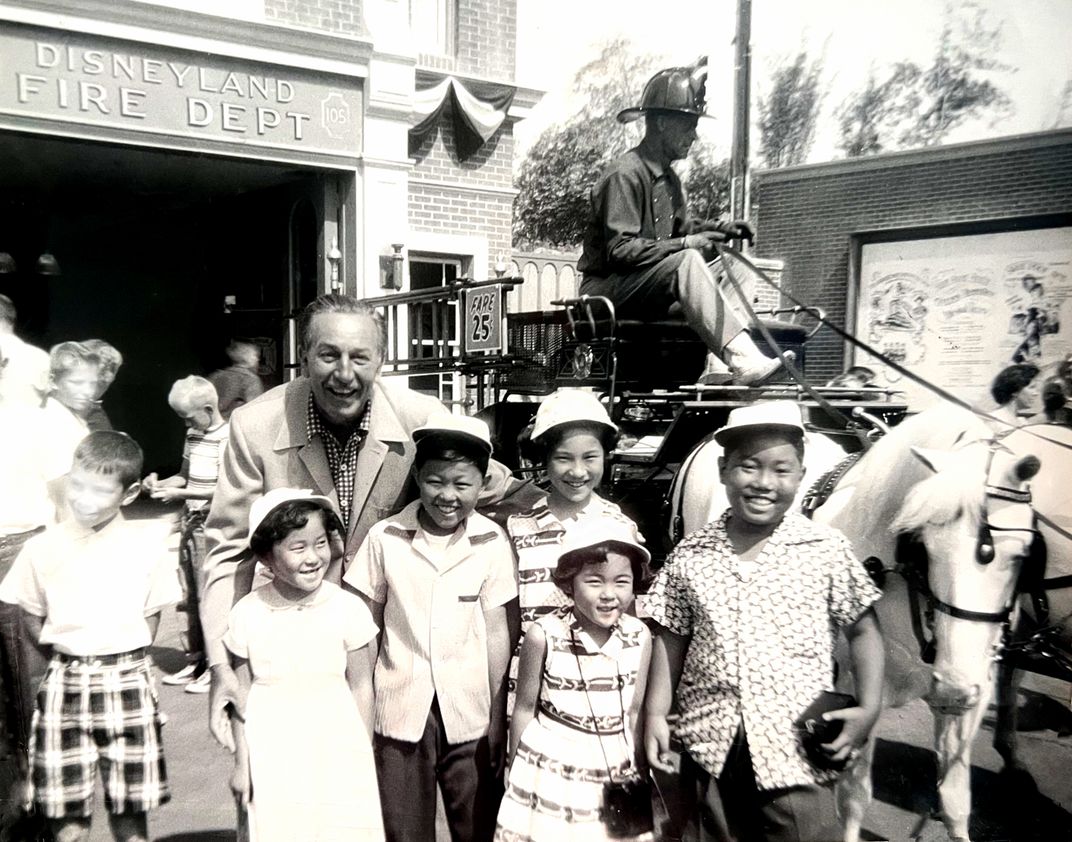 Disney theme parks aren't just destinations for family fun—they're repositories of public memory, reflections of American history adapting in concert with changing culture norms. Through their dreamy depictions of Main Street USA or visions of Tomorrowland, the Disney parks have helped to shape conversations about the national experience. This revealing exhibition in the museum's Albert H. Small Documents Gallery of objects, maps and images shows how such a weighty responsibility came to a company founded on the shoulders of a cartoon mouse. (April 15, 2023, through March 2024)
1898: U.S. Imperial Visions and Revisions, National Portrait Gallery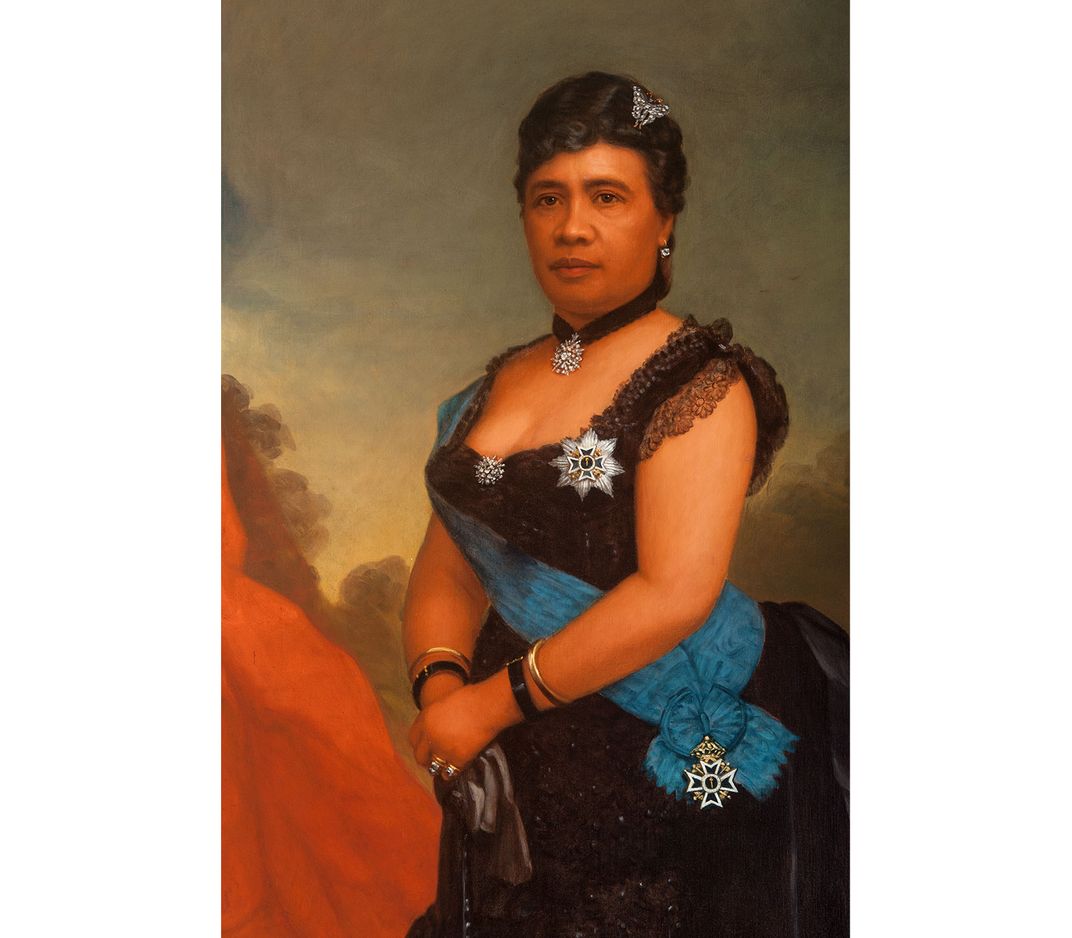 This year is the 125th anniversary of the Spanish-American-Cuban-Philippine War, and the National Portrait Gallery is marking the occasion with the first exhibition to consider the conflict through the lens of portraiture and visual culture. The visages of U.S. expansionists and their dissenters are shown in a dialog of consequences and complications in an era that included the annexation of Hawaiʻi, the Spanish-American War and the Philippine-American War—when the United States first established itself as an empire in conquest of overseas territories. (April 28, 2023, through February 25, 2024)
Give Me a Sign: The Language of Symbols, Cooper Hewitt, Smithsonian Design Museum, New York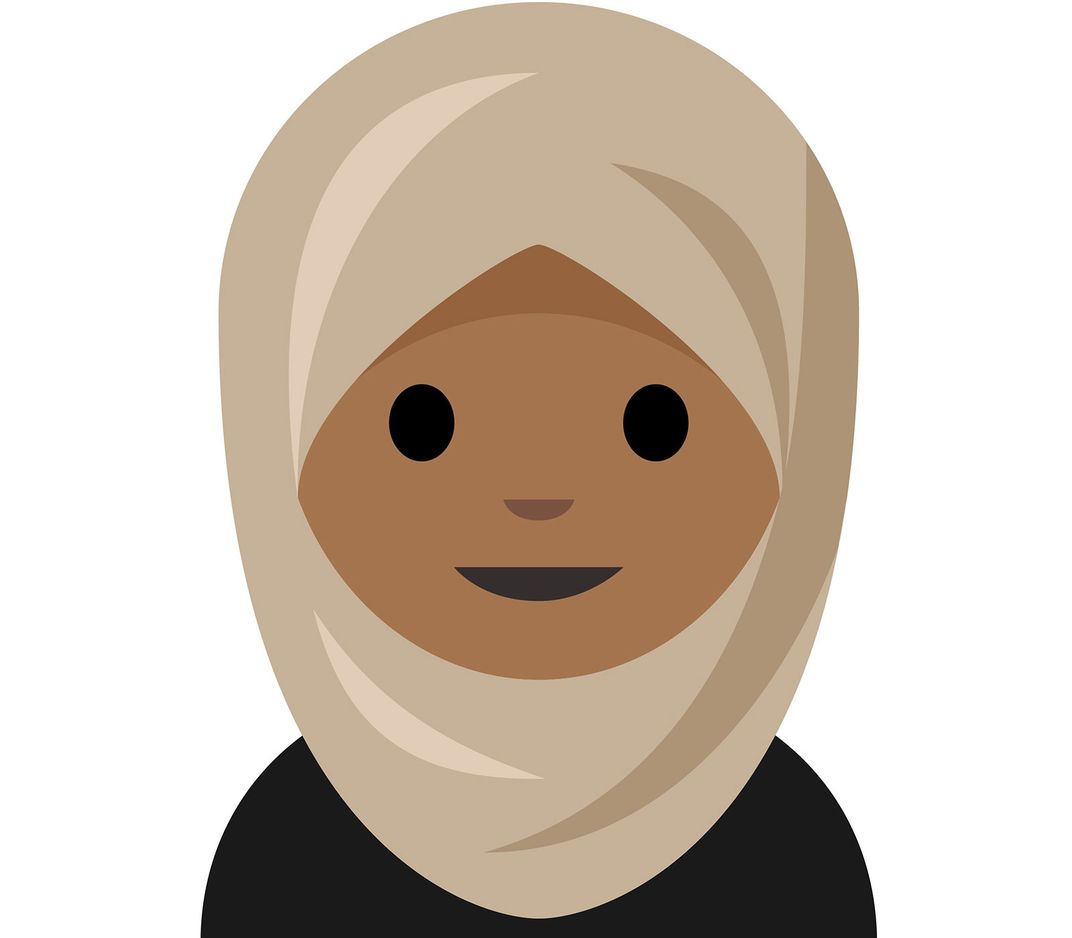 Marking the 50th anniversary of Henry Dreyfuss' Symbol Sourcebook: An Authoritative Guide to International Graphic Symbols, the Cooper Hewitt digs into its own Dreyfuss archive to tell the stories of ubiquitous symbols—from stop signs to today's emojis—that have become the essential and unquestioned parts of everyday life. While breaking language barriers, they point ways, post warnings, impart information and share feelings. The exhibition will show how symbol design has adapted over the years and may change still: Visitors will be invited to help co-create a Symbol Sourcebook of 2024. (May 13, 2023, through September 2, 2024)
Sharing Honors and Burdens: Renwick Invitational 2023, Renwick Gallery of the Smithsonian American Art Museum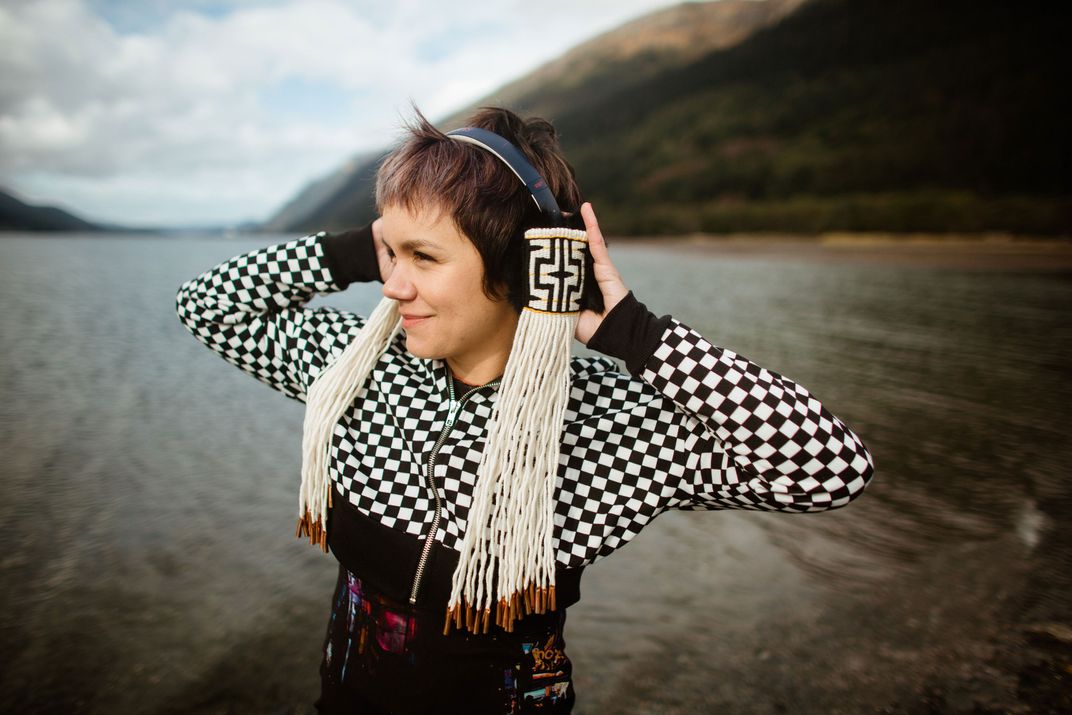 Six Native American artists will present their works at the biennial invitational at the Smithsonian's museum of craft, with work addressing themes of environmentalism, displacement and cultural connectedness. The invited artists are: glassmaker and basket weaver Joe Feddersen (Arrow Lakes/Okanagan), weaving sisters Lily Hope and Ursala Hudson (Tlingit), fiber artist Erica Lord (Athabaskan/Iñupiat), basket maker Geo Neptune (Passamaquoddy) and artist-designer Maggie Thompson (Fond du Lac Ojibwe). (May 26, 2023, through March 31, 2024)
Shelley Niro: 500 Year Itch, National Museum of the American Indian, New York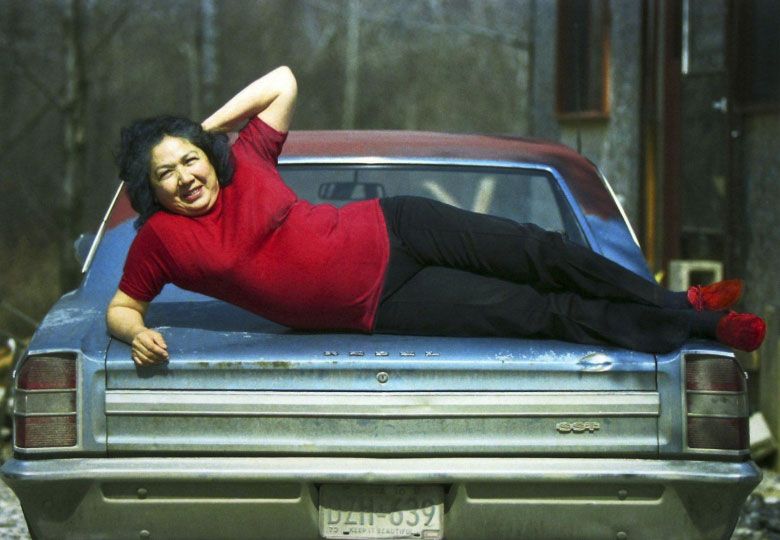 A half-century's worth of paintings, photographs, mixed-media works and films are included in this survey of the tremendous output of Shelley Niro, reflecting her community near Brantford, Ontario, and the generational histories of Six Nations Kanyen'kehá:ka (Mohawk). With humor and pop culture references in her work, Niro has been compared to artist Cindy Sherman in that she often casts herself in different guises in an attempt to break down and challenge stereotypes. (May 27, 2023, through January 1, 2024)
Treasures and Trouble: Looking Inside a Legendary Blues Archive, National Museum of American History
Dogged self-trained folklorist Robert "Mack" McCormick began collecting and documenting the American blues scene in the early 1950s, amassing one of the largest archives of recordings, interviews and materials on artists from Robert Johnson to Sam "Lightnin'" Hopkins and Mance Lipscomb. After his death in 2015, McCormick's trove was donated to the Smithsonian, which will now unveil some of its gems as the museum considers how cultural history is told and who does the telling. (June 2023 through TBD)
Musical Thinking: New Video Art and Sonic Strategies, Smithsonian American Art Museum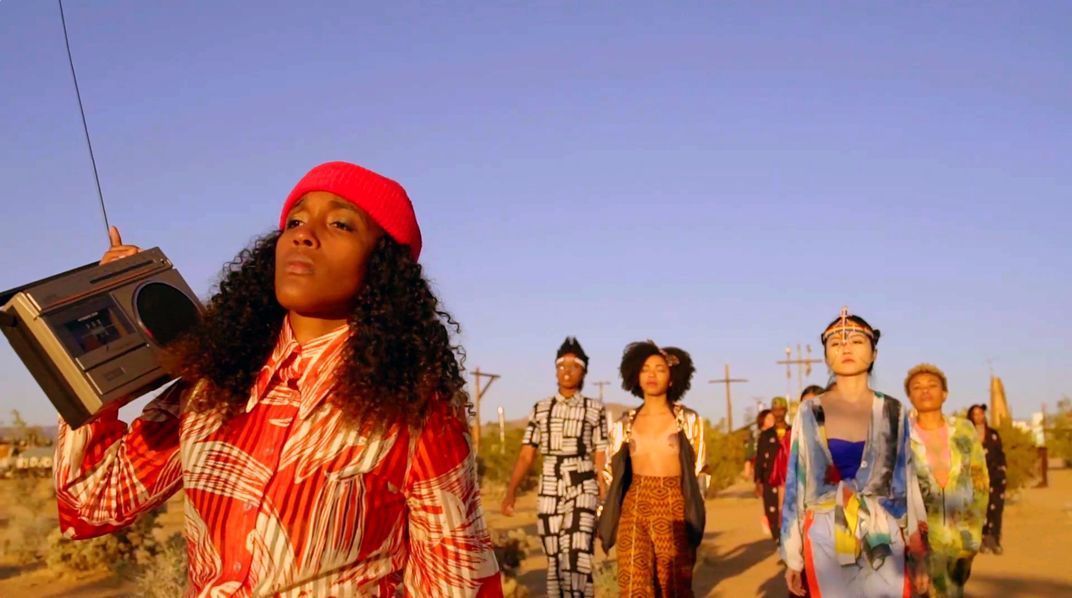 Explore the powerful resonances between video art and popular music in this exhibition spotlighting the artform's strategies of musical creation. Rich with cultural references and emotionally evocative, these musical works call up memories, capture attention, provoke insight and invite engagement. (June 16, 2023, through January 24, 2024)
Robert Houle: Red Is Beautiful, National Museum of the American Indian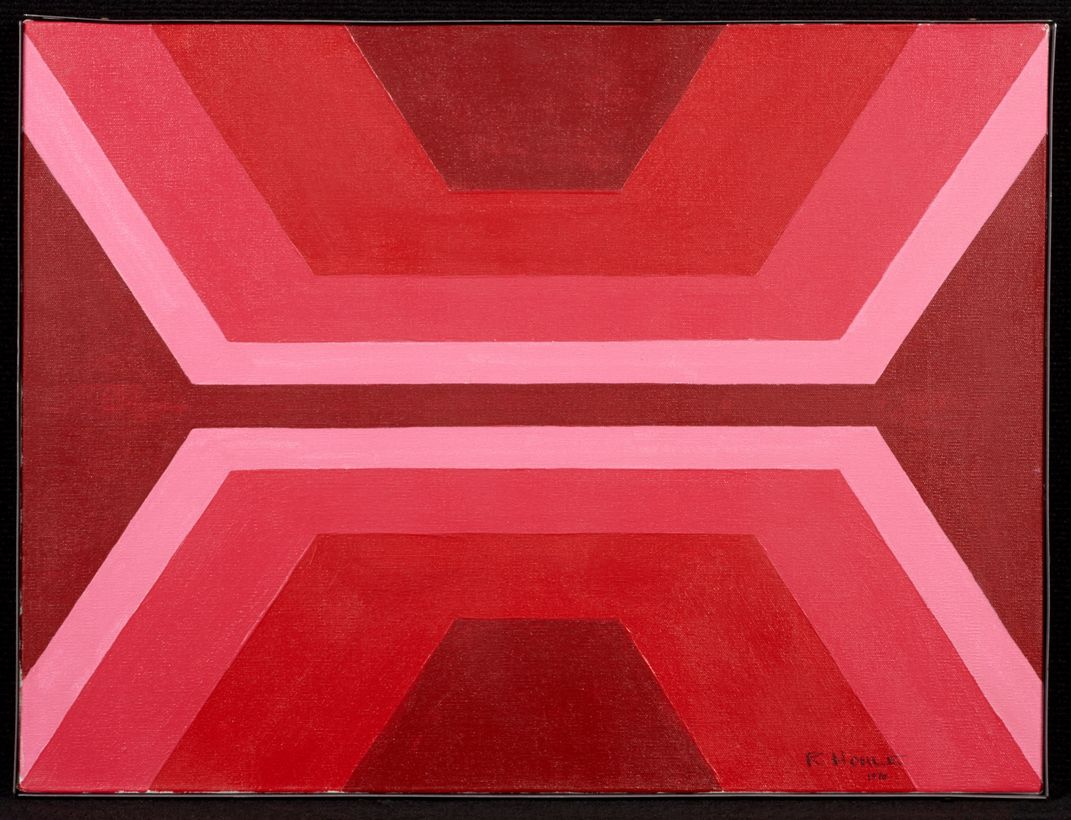 Combining modern aesthetics to traditional designs, Robert Houle, a Saulteaux Anishinaabe of Sandy Bay First Nation, leans on the color red in the first major retrospective of his work, representing more than 50 years of the Canadian artist's career. While Houle works in contemporary art, Indigenous knowledge informs his methods—he pierces the canvas with porcupine quills—and he reworks tribal history, acknowledging ancestors in his work. (May 25, 2023, through June 2, 2024)
One Life: Frederick Douglass, National Portrait Gallery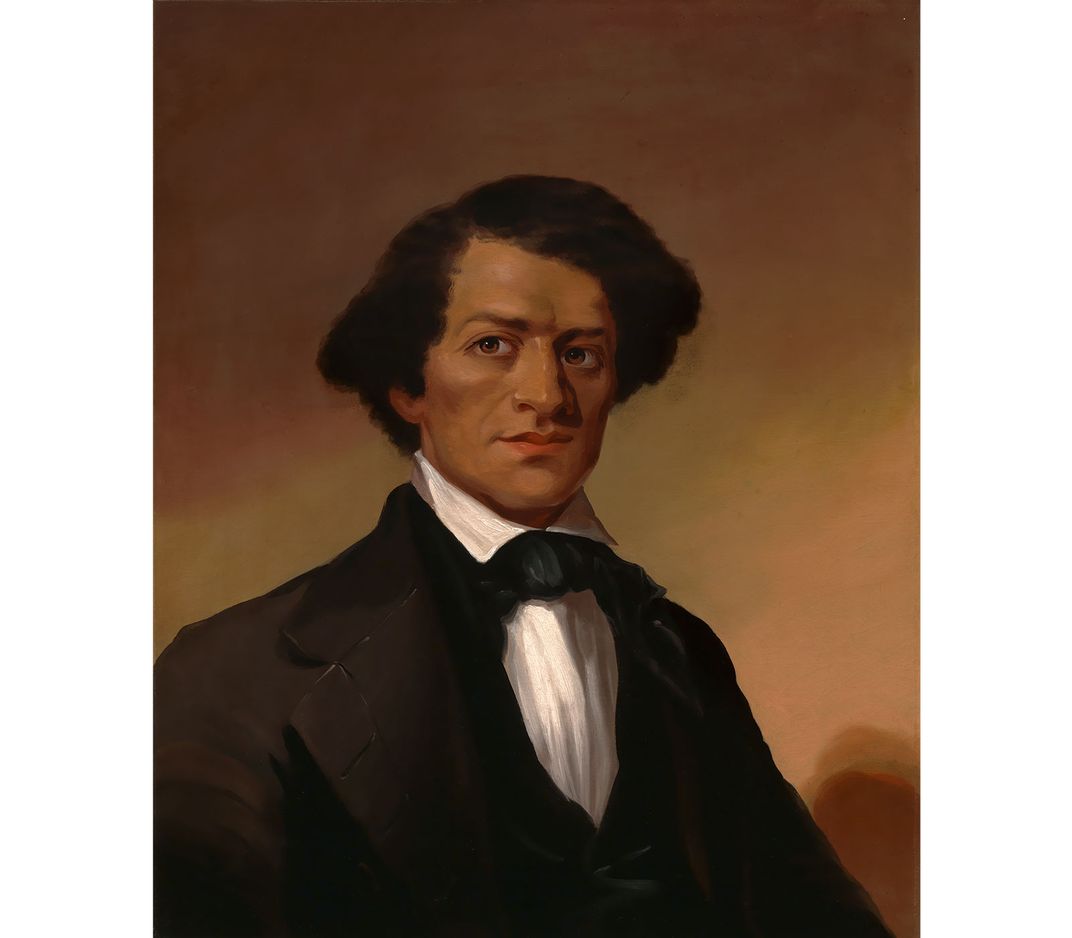 The influential activist, writer and speaker Frederick Douglass was also the most photographed person in the 19th century, sitting for more than 160 portraits. Such images join a wealth of prints and ephemera from the leader, who escaped slavery in 1838 and spent his life devoted to abolitionism. In his lifetime, Douglass wrote three autobiographies and a novella, gave thousands of speeches, advised President Abraham Lincoln and edited the longest continually running Black newspaper of the 19th century. The exhibition is guest curated by Harvard University scholar John Stauffer. (June 16, 2023, through April 21, 2024)
Cellphone: Unseen Connections, National Museum of Natural History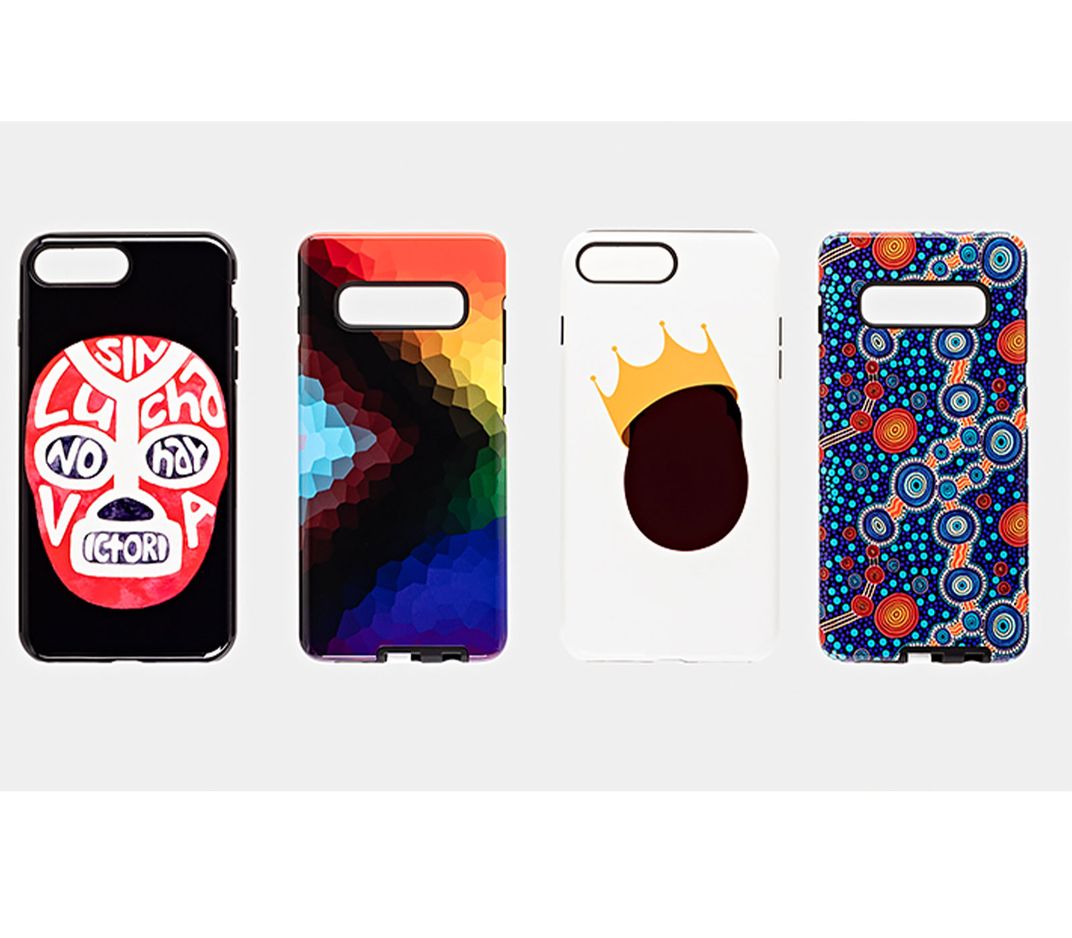 The technological, environmental and cultural impact of that buzzing thing in your pocket is explored in a new, first-of-its-kind exhibition that includes an array of objects, personal profiles and interactive displays allowing visitors to explore how cellphones have brought people closer together, sometimes in ways that go unnoticed. (June 23, 2023, through May 2026)
Reconstructing "Weatherbreak" in an Age of Extreme Weather, National Museum of American History
The first large-span geodesic dome to be erected in North America—Weatherbreak—will be reconstructed for a two-week period through a partnership with Catholic University. The 25-foot-high, 49-foot-wide structure first constructed in Montreal in 1950 by Buckminster Fuller disciple Jeffrey Lindsay, is receiving new consideration in an era of extreme weather and an escalating need for affordable, sustainable housing. (July 2023)
A Dark, A Light, A Bright: The Designs of Dorothy Liebes, Cooper Hewitt, Smithsonian Design Museum, New York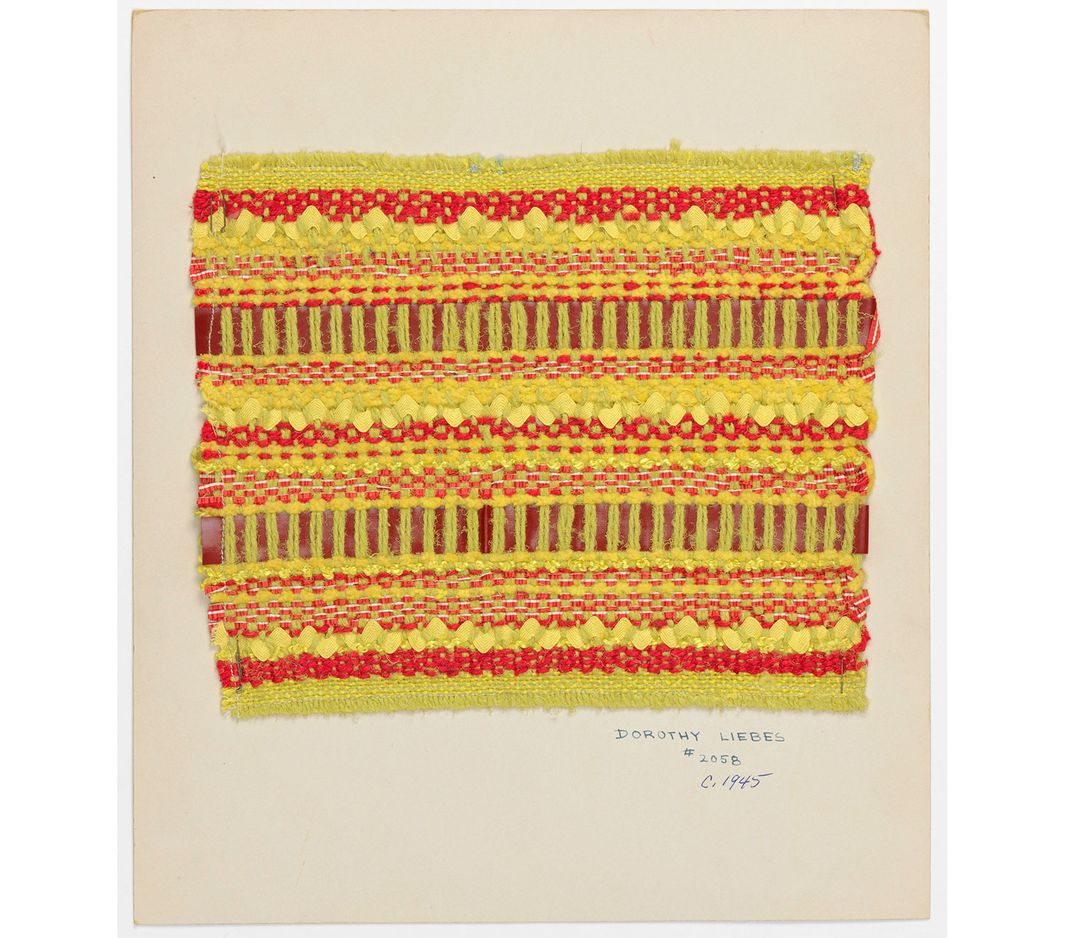 Credited for bringing vibrant color and handcraft to modern interiors, the designer and weaver Dorothy Liebes will be celebrated in a new exhibition that reflects her influential "Liebes Look" in which brilliant color and lush texture were tied together with a glint of metallic thread, becoming a big part of the American modern aesthetic. Known as "the mother of modern weaving," the California designer produced work that was associated with such architects as Frank Lloyd Wright and Edward Durell Stone. (July 7, 2023, through February 4, 2024)
Composing Color: Paintings by Alma Thomas, Smithsonian American Art Museum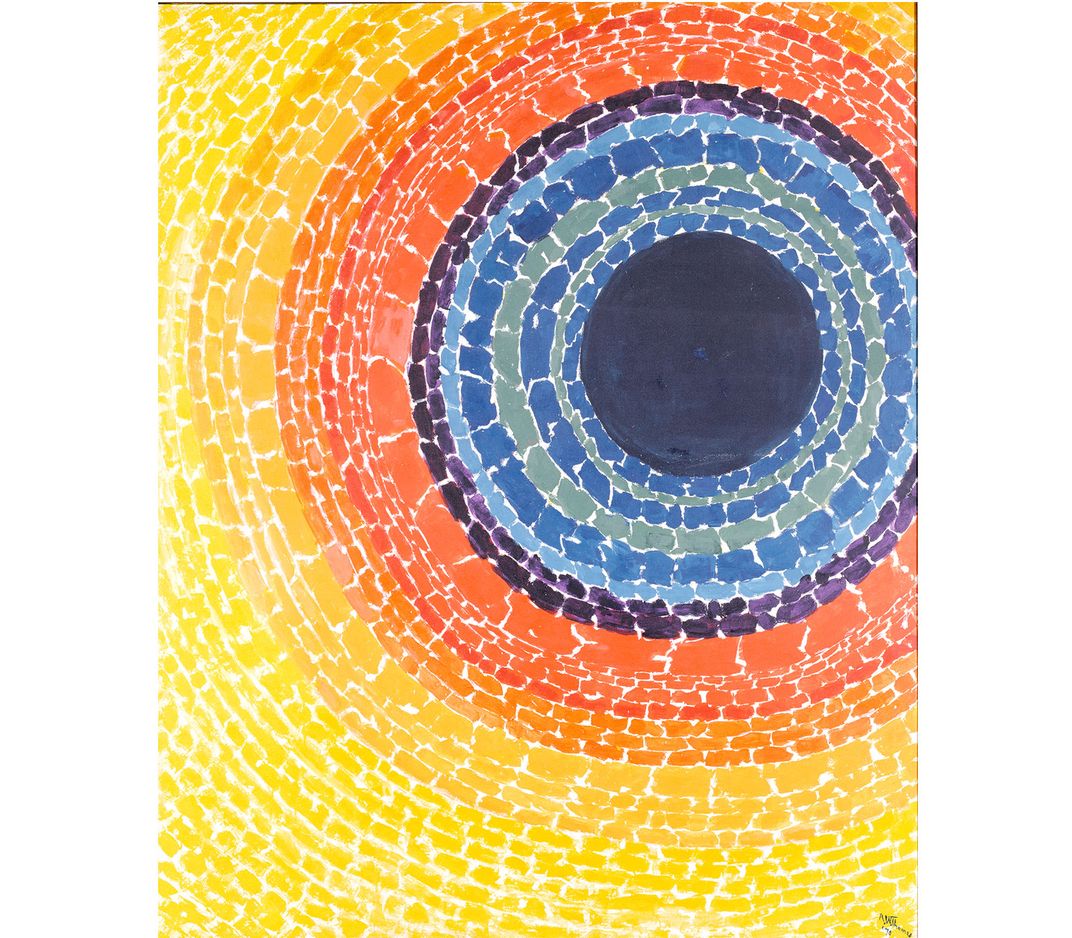 The bright, distinct works of former schoolteacher Alma Thomas are especially cherished in her hometown of Washington, D.C., where the White House has one piece on display and the Smithsonian American Art Museum will present a new show this year. The museum collected more than a dozen of her works between 1970 and her death in 1978, when it was bequeathed another 13. The new exhibition draws on her most prolific period, the last two decades of her life, after she retired from teaching. (September 15, 2023, through June 2, 2024)
¡De última hora!: Latinas Report Breaking News, National Museum of American History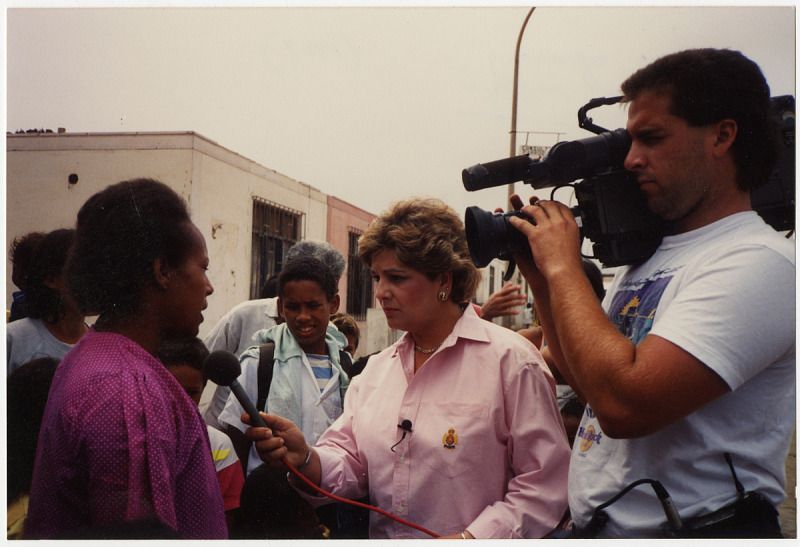 The work of six Latina reporters on Spanish-language television—Ilia Calderón, Dunia Elvir, Marilys Llanos, Gilda Mirós, Lori Montenegro and María Elena Salinas—is featured in an exhibition that balances their reports on stories from Vietnam to September 11 with immigration and workplace challenges that include motherhood, beauty standards and speaking "neutral" Spanish. (September 15, 2023, through TBD 2024)
Forces of Nature: Voices That Shaped Environmentalism, National Portrait Gallery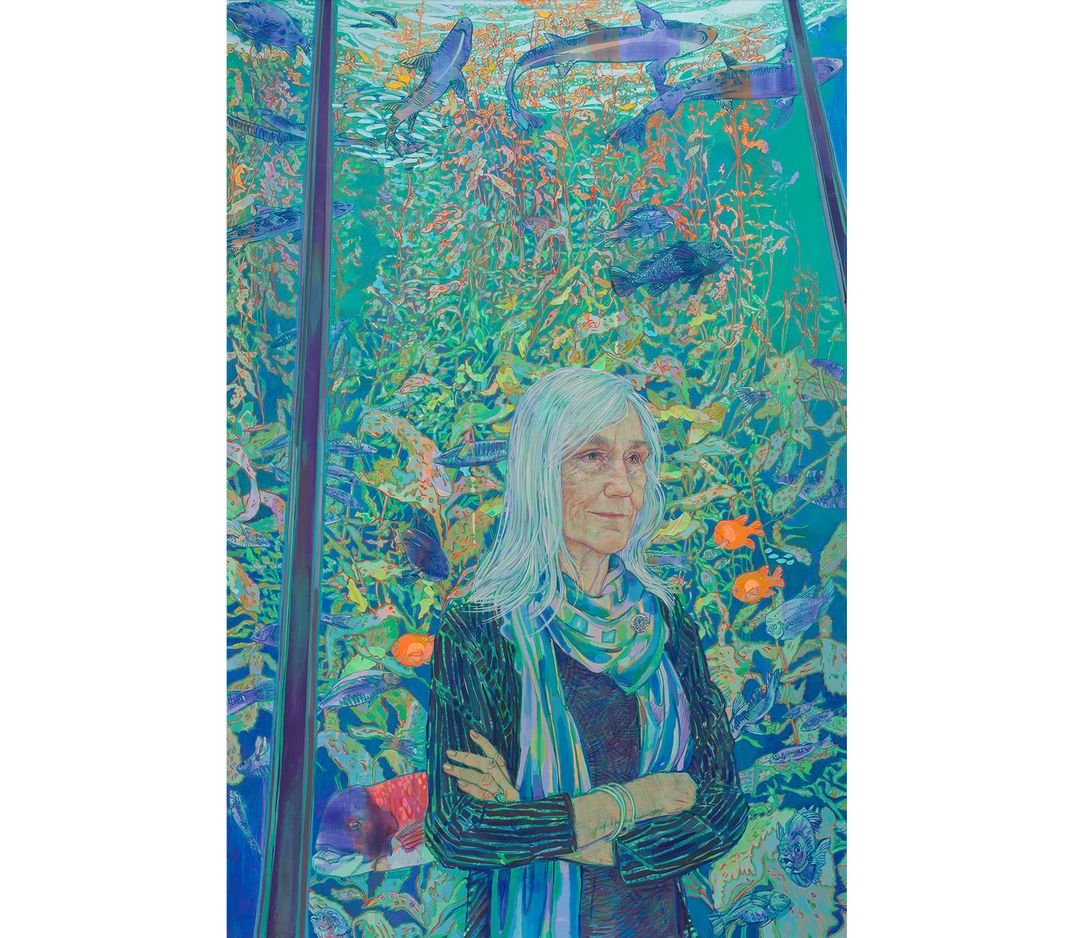 More than 25 of the key scientists, activists, lawmakers, writers and artists whose work influenced American attitudes toward nature and the environment from the late 19th century to today will be depicted in an exhibition guest curated by Lacey Baradel, science historian at the National Science Foundation. The show includes such environmental luminaries as Rachel Carson, George Washington Carver, Henry David Thoreau, Julie Packard and Maya Lin, and traces the history of the environmental movement from the turn of the 20th century to the foundation of Earth Day, as well as the backlash and present-day challenges it faces. (October 20, 2023, through September 2, 2024)
Simone Leigh, Hirshhorn Museum and Sculpture Garden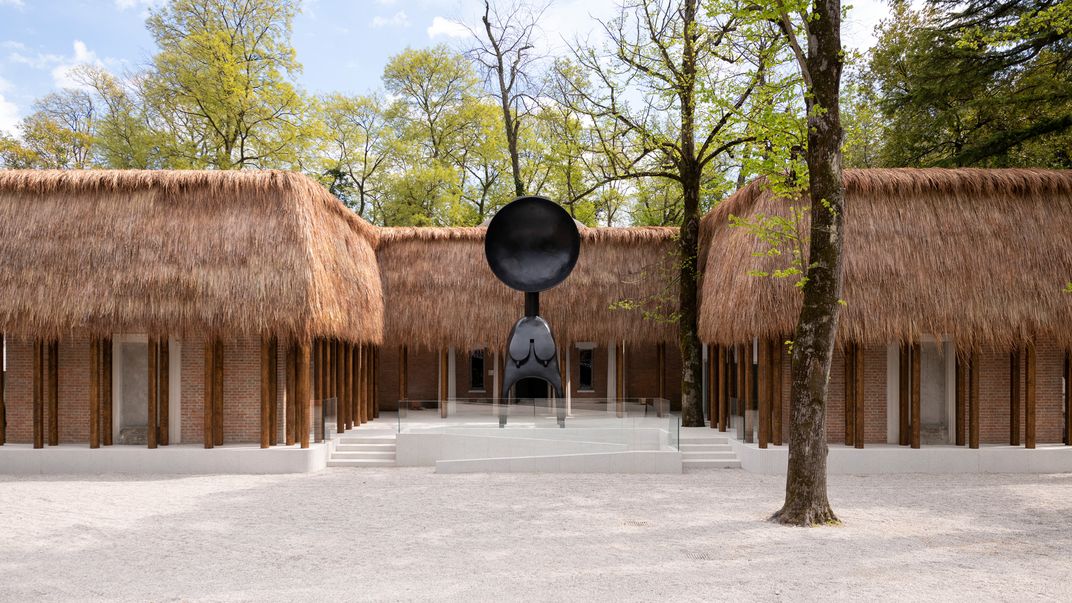 A comprehensive survey of the Chicago-born artist, who made history last year as the first Black woman to represent the U.S. at the Venice Biennale, will feature many of her ceramic, bronze, video and installation works from the past two decades. Leigh's work explores "ideas of race, beauty and community" in forms derived from across the African diaspora, according to the museum. (November 3, 2023, through March 3, 2024)
Edo After Dark: Japan and the Supernatural, National Museum of Asian Art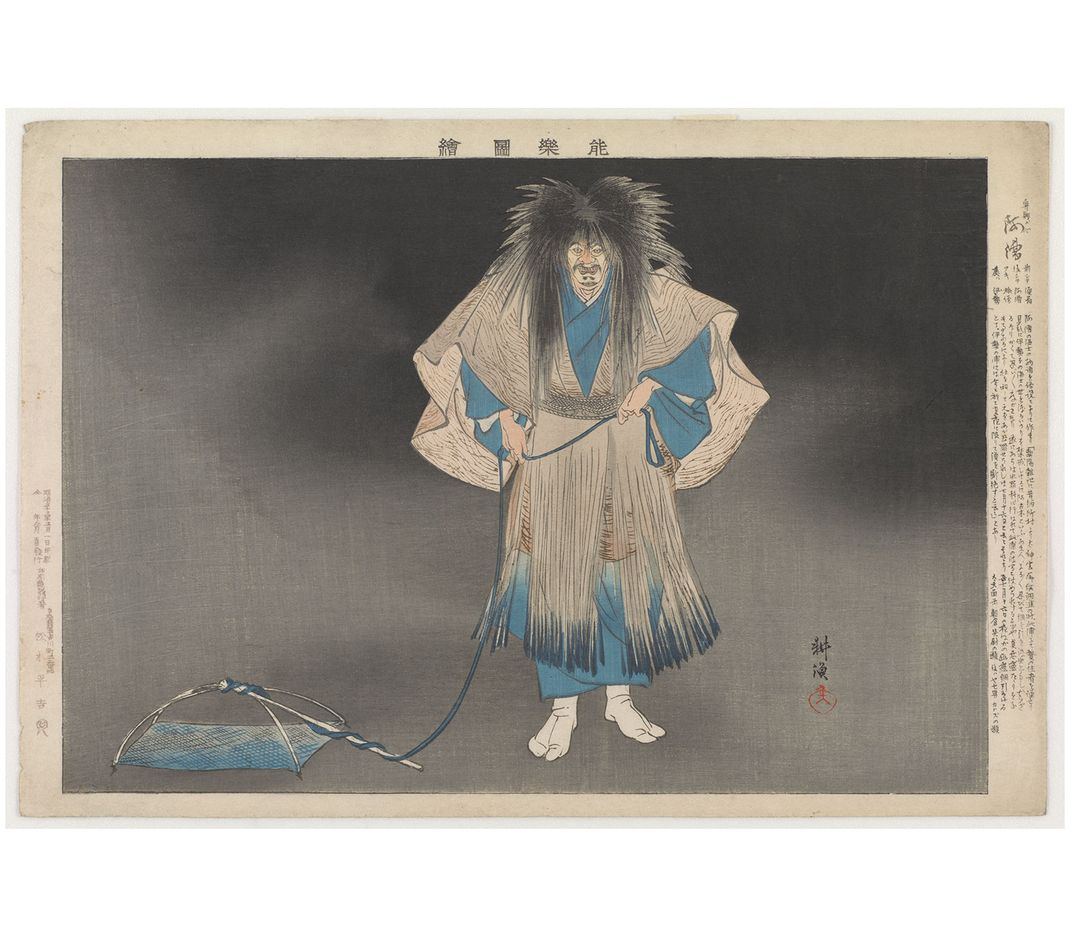 Notions of the supernatural that flourished throughout much have Japan's history have lingered in the country's culture ever since. An exhibiton of about 60 objects from the museum's collections focusing on the 18th to the early 20th centuries explores how spirits and supernatural subjects were projected on the stage in the still-flourishing theater traditions of Kabuki and Noh. (November 4, 2023, through March 10, 2024)
Photo credit: (Cell Phone Cases) Dinosaur Fossils in Blue by Meghan Hageman, Buffalo Medicine by John Isaiah Pepion, Piikani Band of the Blackfoot Confederacy, ¡Sin Lucha No Hay Victoria! (No Guts, No Glory!)" by Lena Run, Progress Pride by Dani Guarino, Notorious B.I.G. Icon–Biggie Smalls by Thomas O'Neill, The Journey by Stephen Hogarth, Dancing Dragonflies by Michelle Lowden, Acoma Pueblo, Hi! by Jay Fleck