Ukraine Launches Database to Track Art Owned by Sanctioned Russians
The searchable list contains some 300 works by the likes of Pablo Picasso, Leonardo da Vinci and more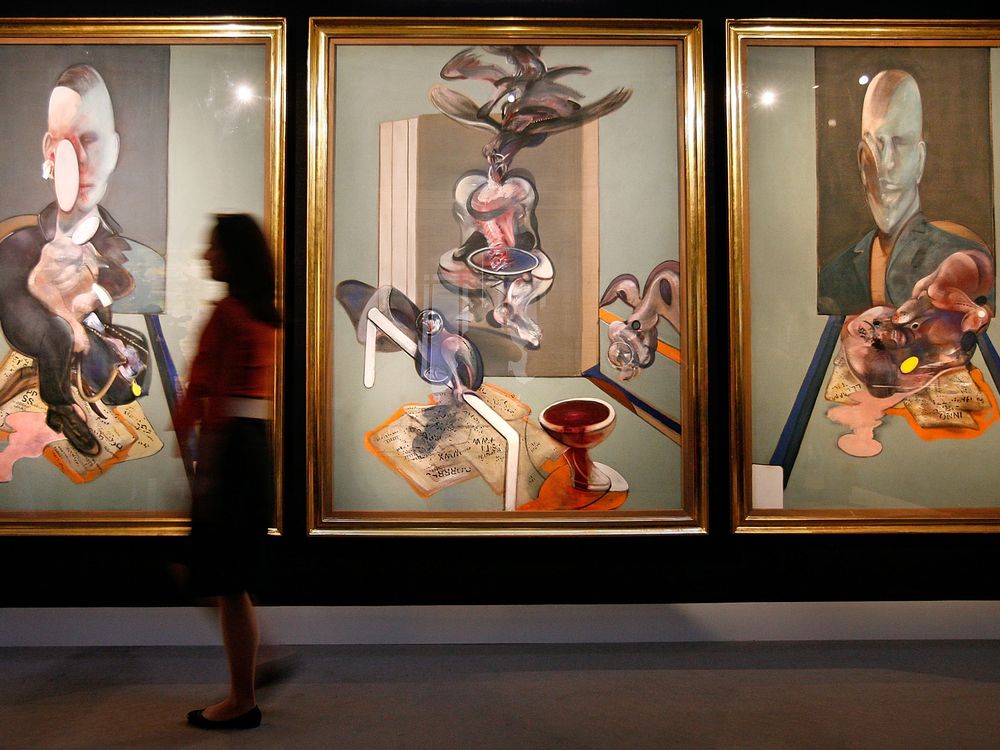 Amid the Russian invasion, Ukraine has launched a new database that tracks art owned by Russian nationals under Western sanctions.
"Russian oligarchs, despite the sanctions imposed on them, can still easily hide and launder their money through art objects," writes Ukraine's National Agency on Corruption Prevention (NACP) in a statement. "Painting, sculptures, artistic jewelry—this is exactly what is used as a loophole to circumvent sanctions."
Currently, the searchable list, part of the Ukrainian "War & Sanctions" project, contains some 300 art objects, according to the NACP. Entries note the work's title, artist, price and current owner.
"The inclusion of famous works by artists as varied as Claude Monet, Damien Hirst and Auguste Rodin highlights the extraordinary wealth accumulated by those said to be supporting the Russian leadership," writes the Guardian's Daniel Boffey.
Other major entries in the database include a triptych by Francis Bacon (said to be owned by billionaire Roman Abramovich), René Magritte's The Domain of Arnheim and several works by Mark Rothko.
"Each listing contains basic details about the given artwork, including who made it and when, as well as its estimated value and connection to sanctioned individuals," reports Artnet's Taylor Dafoe. "The portal also contains a system through which users can report other relevant artworks and owners."
The database includes art currently owned by sanctioned Russians, as well as pieces they've bought or sold, since 2014. Information in the database is collected from open sources and can be changed or updated during the verification process, according to the NACP.
Per the NACP's statement, the agency hopes the database will "make it easier for virtuous art market participants to carry out 'sanctions' checks and make it difficult for Russian oligarchs to sell such assets." Art dealers and insurers often use resources like the Art Loss Register to perform similar investigations into a work's provenance to ensure it hasn't been marked as stolen, notes Business Insider's Mia Jankowicz.
Art has played a key role throughout the war. As part of a larger effort to erase Ukraine's cultural heritage, Russian forces have been looting, damaging and destroying a number of valuable Ukrainian artifacts and cultural institutions.
The United States, the United Kingdom and the European Union are among the world powers that have issued sanctions against Russia and Russian oligarchs. The individuals under sanctions include billionaires Petr Aven, Viatcheslav Kantor, Andrey Melnichenko and Arkady Rotenberg, all of whom are listed in the new art database, reports Artnet.
"From now on," says the NACP, "everyone can easily monitor the circulation of art products that are bought or sold by sanctioned Russians."
Beyond art, Ukraine's allies have introduced sanctions targetting a number of Russian oligarchs' assets. These policies are meant to "[promote] accountability for President Putin and those enabling Russian aggression," as U.S. Secretary of State Antony Blinken said in a statement last year.