A Mysterious Portrait Was Discovered Beneath a René Magritte Painting
Researchers found the image using infrared reflectography, and they think it may depict the artist's wife, Georgette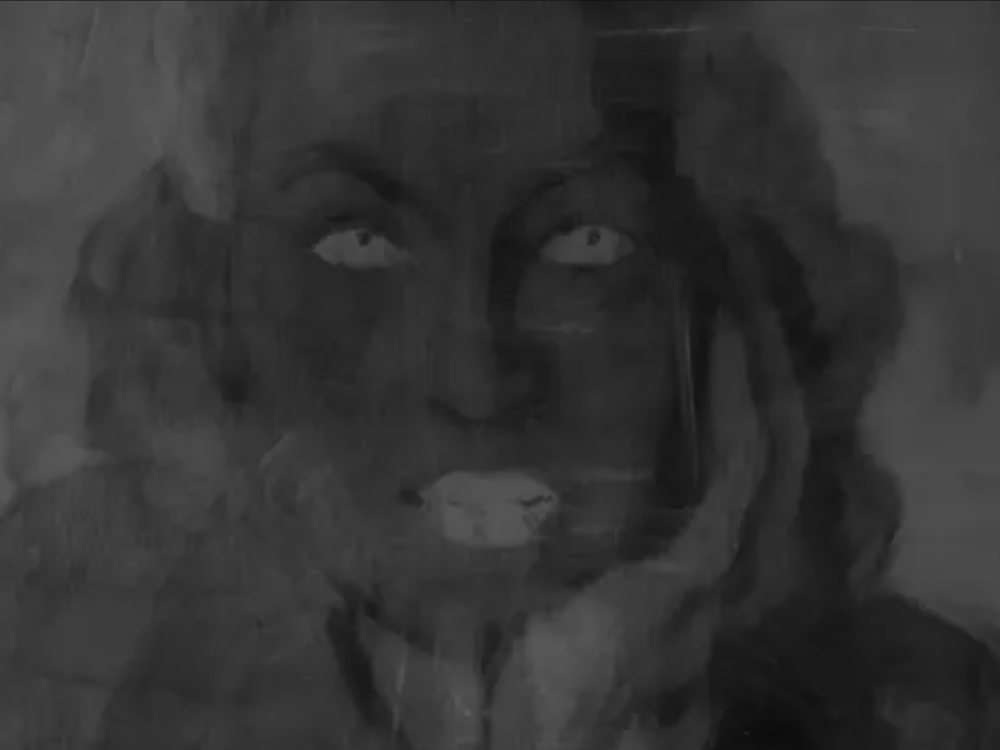 René Magritte's art is famously enigmatic: The Belgian Surrealist is best known for paintings like The Treachery of Images, a depiction of a smoking pipe with the caption that reads, "This is not a pipe." From hooded lovers to food with eyes, Magritte made art meant to disrupt and distort.
But the discovery made by a team from the Royal Museums of Fine Arts of Belgium (RMFAB) is uniquely intriguing. Using infrared reflectography, the researchers found a lost portrait of a woman—possibly his wife, Georgette—behind The Fifth Season, one of his works from 1943.
Catherine Defeyt, senior researcher at Belgium's University of Liège and RMFAB, and Francisca Vandepitte, senior curator of modern art at RMFAB, found the portrait while conducting a broader study of Magritte's paintings, according to Dalya Alberge of the Observer.
Magritte and Georgette married in 1922, and the artist went on to paint his wife frequently. Based on characteristics of these other portraits, the researchers theorize that the newly uncovered painting may also depict Georgette.
"The bright red shade of the lips can be observed through the upper paint layer in the center of the composition," they write in their new book, René Magritte: The Artist's Materials, per the Guardian. "The facial oval, the nose and the hairdressing of the model are consistent with Georgette's physiognomy."
Vandepitte and Defeyt tell Hyperallergic's Elaine Velie that the hidden painting resembles three portraits Magritte created in 1944. One features Georgette, while the other two depict Jacqueline Nonkels, Magritte's neighbor, and Lou Cosyn, the wife of Magritte's dealer. All three show "realistically rendered faces" which appear "in stark contrast to the swirling brushstrokes behind them."
Magritte was known to paint new works over older ones on occasion. In 2013, researchers uncovered one portion of The Enchanted Pose, a Magritte work that had been missing since the 1930s. As Art in America's Brian Boucher wrote in 2013, it had been a critically acclaimed painting, and art historians had long wondered where it had disappeared to.
Over the next few years, the other three pieces of the painting emerged. Magritte appears to have cut the original into four pieces, painting a new work on each one.
Art historians can only theorize about why the artist did this. "One can hypothesize that he had moved on," Anne Umland, senior curator at New York's Museum of Modern Art, told Art in America. "Was The Enchanted Pose too Picasso-like? Was he no longer interested in strategies of doubling? Or perhaps the condition of the painting had been compromised."
Magritte died in 1967, and Georgette outlived her spouse by nearly two decades. She left seven of Magritte's paintings, including a separate portrait of herself, to RMFAB upon her death in 1986.