Final Piece of Hidden Magritte Masterpiece Found
X-rays have revealed the last bit of "La Pose Enchantee," which the artist cut up and reused in the early 1930s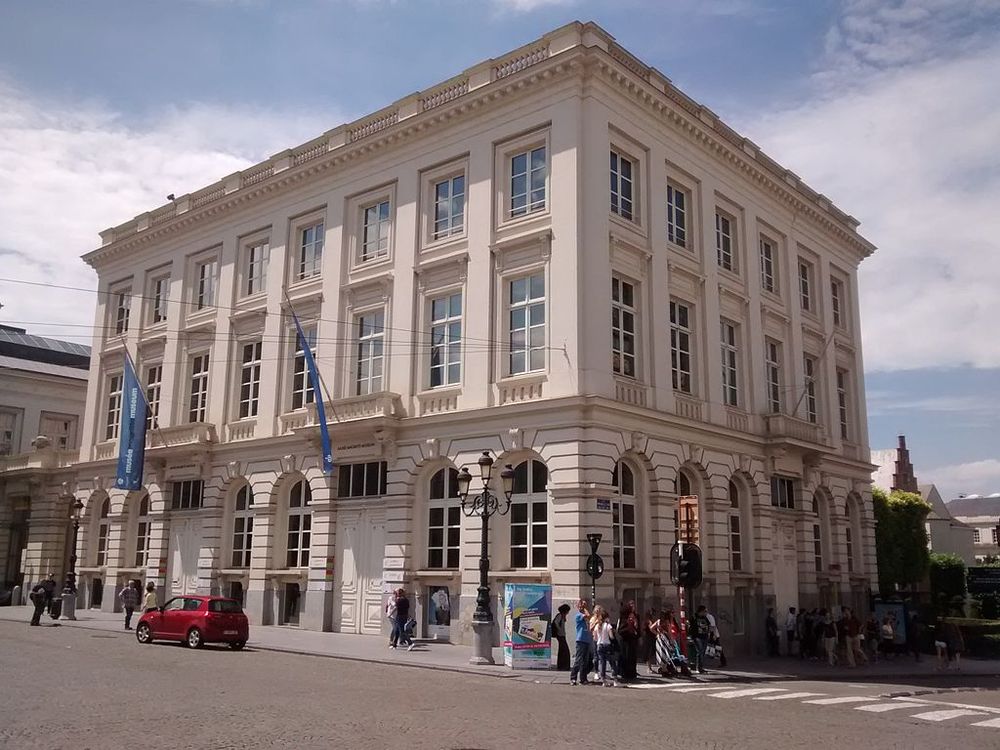 Belgian Surrealist painter René Magritte's works now sell for millions, but back in the early 1930s, the artist struggled just to buy art supplies. That's why he sliced one of his finished works, "La Pose Enchantée," or "The Enchanted Pose," an image of two nude women standing next to one another, into four pieces, using the canvases to create other paintings. Since 2013, when the first piece of the painting was discovered via X-ray imaging under another Magritte painting art historians have searched for the other missing pieces of the "La Pose." The BBC reports that now the last piece has been located, ending the saga of the two nudes.
"La Pose" was exhibited by Magritte in 1927 and photographed in black and white. But after 1932, it was never seen again. According to a press release, researchers were X-raying a 1935 piece called "The Portrait" at New York's Museum of Modern Art when they discovered the upper left quadrant of "La Pose" under the layers of paint. Soon, researchers found the lower left under a painting in a Stockholm museum called "The Red Model," and then the lower right was found under "The Human Condition" a work housed at the Norwich Castle Museum.
The final piece of the puzzle was solved when researchers with the University of Liège in a partnership with the Royal Museums of Fine Arts of Belgium scowered the Magritte Museum collection in Belgium. During a mid-October, they found success when they detected the final piece under a Magritte painting entitled "God is Not a Saint," completed between 1935 and 1936.
"When we realized what it was, we just looked at each other in shock," physics professor David Strivay, who worked on the project, tells the BBC.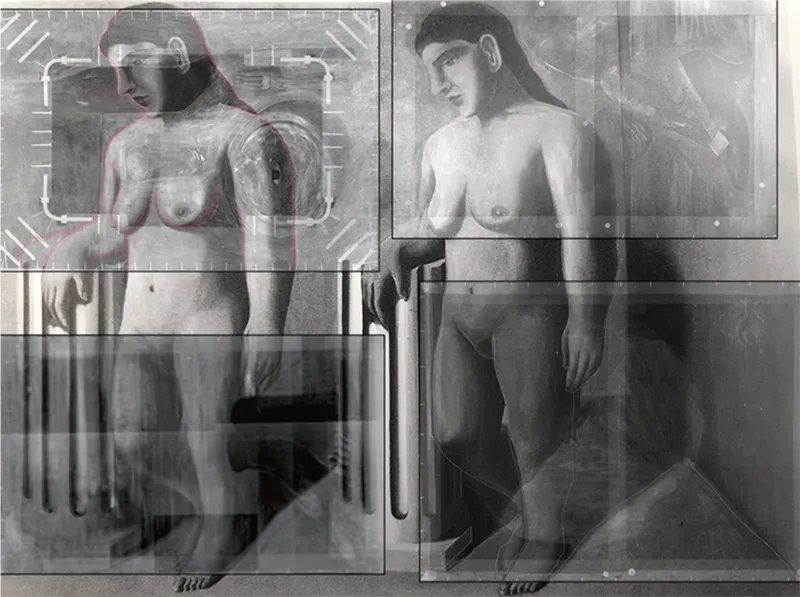 At Artsy, Isaac Kaplan reports that it is impossible to restore the older painting since that would mean destroying the later works. But the image has been reconstructed in virtual form.
"La Pose" is not the only missing painting by Magritte. According to the press release, the artist was in the habit of recycling his frames, and, it now seems, reusing canvases. "If we have the opportunity to continue this research, it is reasonable to expect that more of Magritte's missing paintings will surface." says Michel Draguet, general director of the Royal Museums of Fine Arts of Belgium.
Magritte might have pinched his pennies a little less if he knew what his works would eventually be worth. Kaplan reports that just this week, Christie's sold his "L'empire des lumières" for $20.5 million with fees, a new record for a Magritte.