U.K. Museum Recovers 15th-Century Altar Panel Almost 50 Years After It Was Stolen
The piece was about to go to auction when researchers noticed similarities to another panel at the York Art Gallery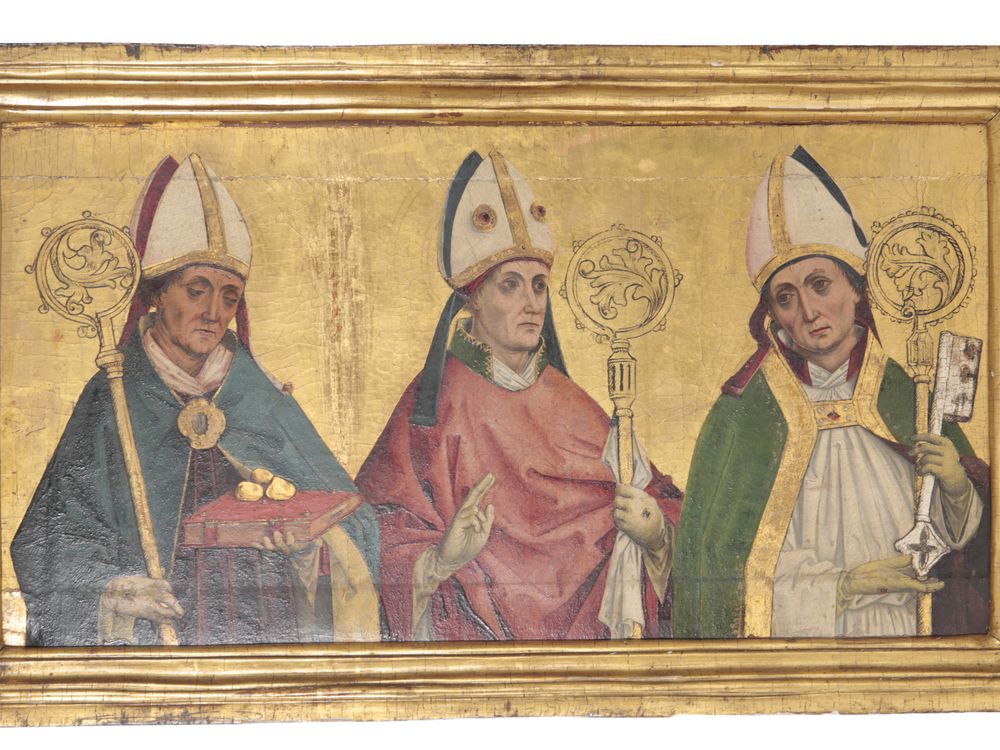 A United Kingdom gallery has recovered a 15th-century altar panel decades after it was stolen, thanks to the eagle-eyed staff at an auction house.
The gold-ground piece was set to go on sale at Duke's Auctions last November, but researchers noticed its similarities to another altar panel at York Art Gallery. That panel had been donated to the gallery in 1955 as part of a pair, the other half of which was stolen in 1979 and never found.
When they spotted the similarity, auction house staff reached out to the Art Loss Register (ALR), a private database of stolen art that helps reunite art with its rightful owners. After a brief investigation, the ALR determined what the auction house had was the missing panel, and Duke's pulled the piece from the auction block.
"Three members of the ALR team studied at the University of York at one point or another and so we have fond memories of the gallery's collection and the wider city. It was a pleasure assisting in this case on a pro-bono basis," Lucy O'Meara, a recoveries specialist at the ALR, tells the Times' Seren Hughes.
Made by an artist of the Nuremberg School, the work likely dates back to around 1480 and depicts religious figures who held significance for the German city of Nuremberg. One side shows St. Nicholas of Bari, St. James of Tarentaise and St. Germanus of Paris, and the other shows St. Lawrence, St. Sebald of Nuremberg and the Angel Gabriel.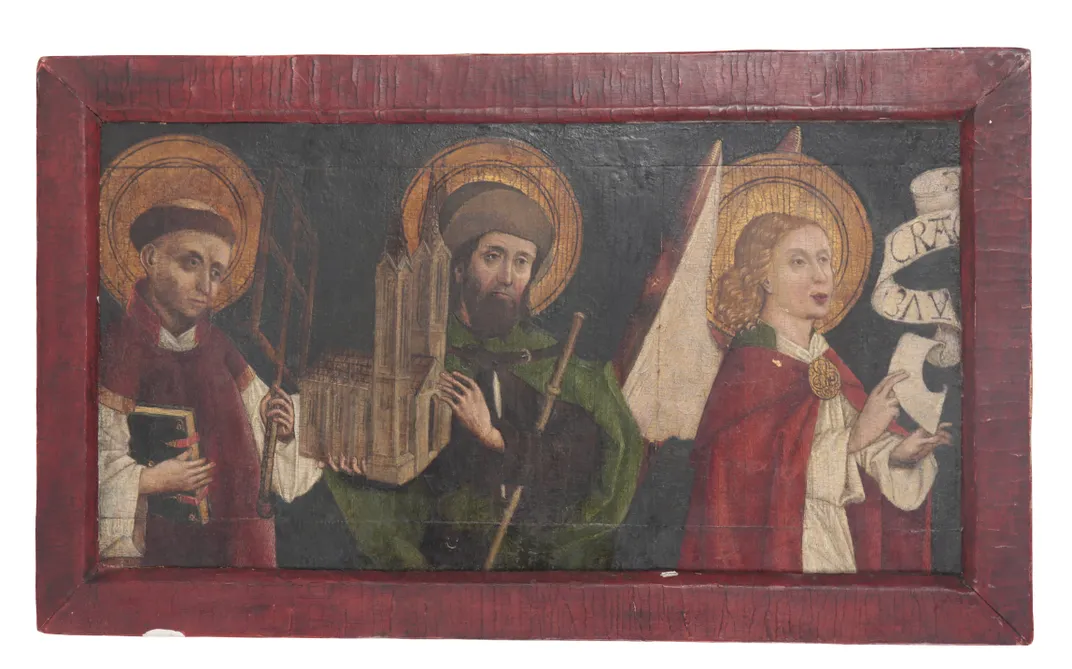 It arrived at Duke's after a woman inherited it from her father, and neither of the two had known of the panel's past. "We suspect he might have bought it quite innocently in a market or perhaps in another auction or a shop, not realizing what he was buying and that it had this rather more interesting history," Guy Schwinge, a partner, senior valuer and auctioneer at Duke's, tells BBC News' Marcus White.
Now, with the daughter's cooperation, the altar panel will soon be back in its gallery home.
"We told the daughter that the painting was stolen 50 years ago and she was quite happy that it was simply returned to the museum," Schwinge says to Artnet News' Richard Whiddington. "No money changed hands at all. We are so grateful to her for being so straightforward about it."
The gallery is "delighted" about the return of the altar panel, Beatrice Bertram, a senior curator, says in a statement. "The theft may have been over 40 years ago, but it is an important part of our collection, and it is fantastic that this panel can be reunited with its pair," she says. "Once we have checked and conserved the panel, we will be displaying both pieces at York Art Gallery, where they belong to be enjoyed and shared with others."