The Pumpkin Spice Latte Turns 20
Since its launch in 2003, the seasonal drink has helped spawn a cultural phenomenon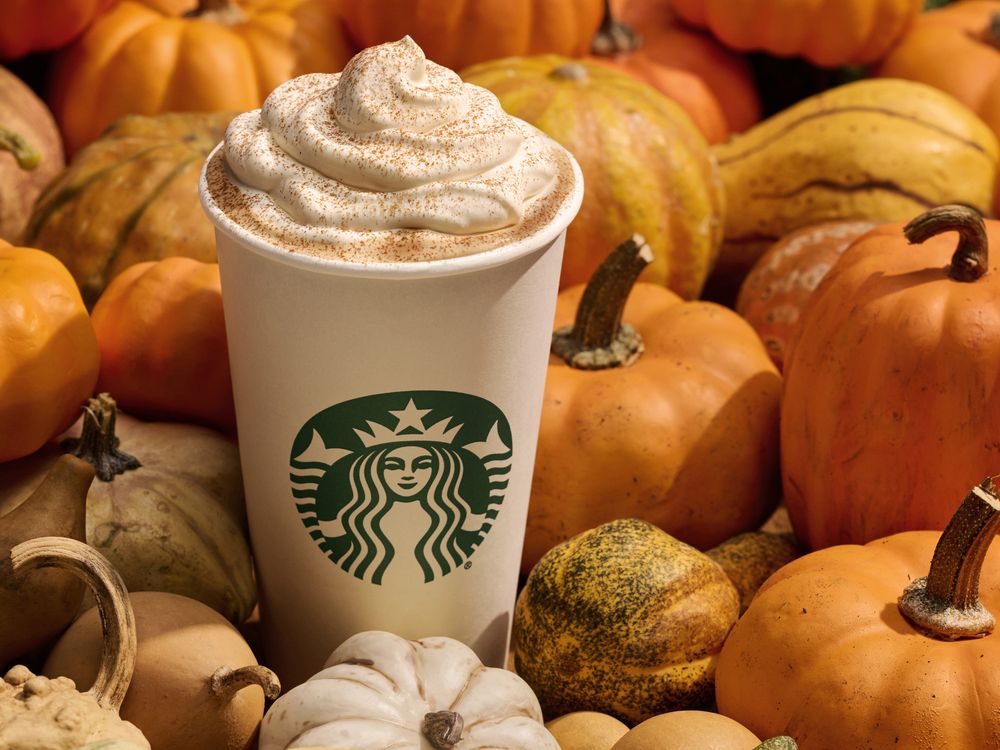 Heat waves may have swept across the country last week, but for Starbucks, fall has officially arrived. On August 24, the coffee chain began offering its lineup of seasonal drinks—fronted, of course, by the pumpkin spice latte, which turns 20 this year.
Since 2003, the drink, sometimes known as a PSL, has become an autumnal harbinger for Starbucks customers and a major moneymaker for the company. It's Starbucks' most successful seasonal drink, and hundreds of millions have been sold since its launch, reports Dee-Ann Durbin of the Associated Press (AP).
"It's still one of our top beverages," Thomas Prather, vice president of marketing at Starbucks, tells CNN's Danielle Wiener-Bronner. "It kind of amazes me as a marketer, year over year."
The drink has helped spawn a larger pumpkin spice economy, with everything from pumpkin spice-flavored beer to pumpkin spice-scented trash bags. (The phenomenon has also earned its detractors—comedian John Oliver once called pumpkin spice lattes "the coffee that tastes like a candle," writes the AP.)
"Pumpkin spice seems to have taken off to an unusual degree," Montana Miller, a scholar of popular culture at Bowling Green State University, told Adweek's Robert Klara in 2018 (when the drink turned 15). She attributed the drink's popularity to its "nostalgic connections" to elements of American popular culture "that we are increasingly afraid of losing touch with," such as carving pumpkins and gathering for Thanksgiving dinner.
When the latte debuted 20 years ago, it was chosen from a list of some 100 ideas for a new fall beverage, says Peter Dukes, who led the Starbucks espresso beverage team at the time, in a statement.
Coming off its successful launch of the peppermint mocha during the winter of 2002, the company hoped to develop a similar fall seasonal drink. The team came up with a long list of ideas, then surveyed customers on how likely they were to buy certain drinks. Beverage featuring caramel and chocolate performed well, but pumpkin scored highly on "uniqueness."
Ultimately, Dukes' team got approval to develop four drinks. The first three slots went to a maple pecan flavor, a honey nut drink and a cranberry white chocolate mocha, as he tells Insider's Anneta Konstantinides.
"There was a lot of debate about what the fourth flavor was going to be, and pumpkin was in that debate," he says. "Go back 20 years. If you walked down the grocery aisle, there were only two things that were pumpkin—pumpkin purée and pumpkin-pie topping. Nothing else existed out there. There were no pumpkin beverages that existed."
The coffee chain decided to take a chance on the unique flavor, doing a test rollout to about 100 stores in the United States and Canada. "Within the first week of the market test, we knew we had a winner," says Dukes in the statement.
Though the drink is mostly defined by a blend of flavors like cinnamon, nutmeg and clove, the company did add real pumpkin purée in 2015.
The latte is only available in the fall, and the limited run is part of the company's marketing strategy. "Taking it away, giving people something to look forward to … makes it all the more appealing to consumers," Kelly Haws, a consumer behavior researcher at Vanderbilt University, tells CNN.
Still, Starbucks (and other companies like it) have been slowly moving the latte's launch date earlier and earlier from year to year. As Insider's Haley Tenore notes, while the release date used to fall in early September, these days the drink tends to debut in late August.