You Can Now Buy the Estate Where Jane Austen Wrote 'Pride and Prejudice'
The writer spent more than half her life on the property, where she drafted some of her most famous novels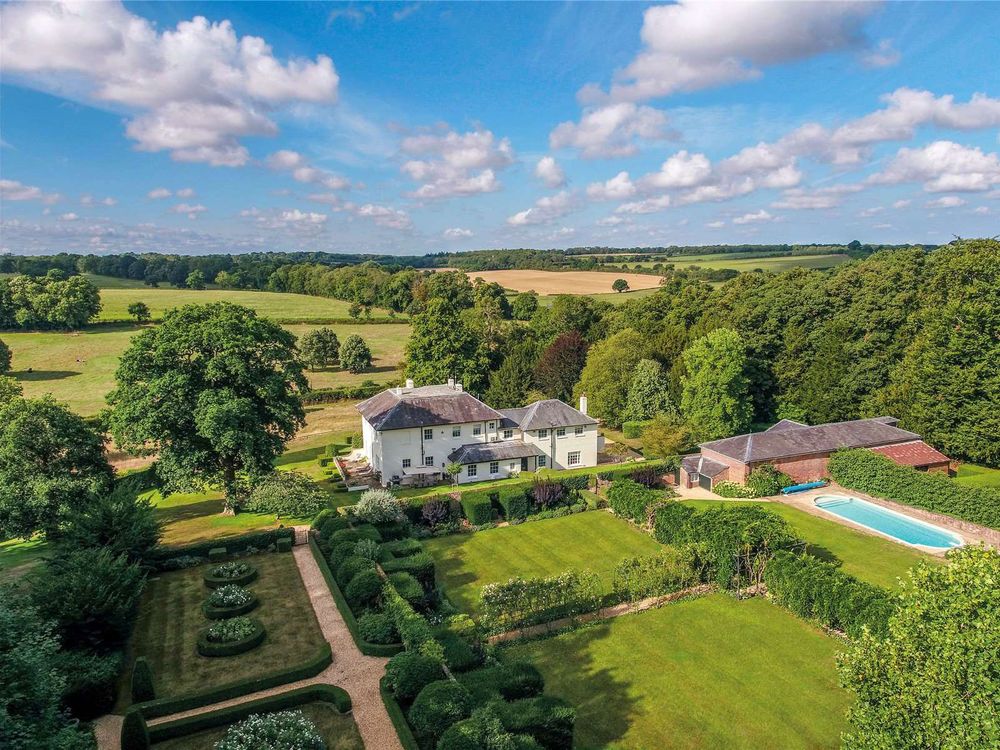 Not everyone can find their own Mr. Darcy. But for £8.5 million (roughly $10.5 million), home buyers can stake their claim on the property where Jane Austen wrote about him.
The estate where the beloved author lived when she drafted some of her most famous novels—including Pride and Prejudice, Northanger Abbey and Sense and Sensibility—has just hit the market.
Austen was born at Steventon House in 1775, several years after her father secured a position as the village's rector. Located in Hampshire, England, Steventon was where a young Austen received an informal education, amused herself by reading aloud to family members and discovered her love of writing.
Austen spent over half her life in the countryside, a setting that invigorated her creativity. Between 1795 and 1799, when she was in her early 20s, she wrote the first drafts of three novels.
"It was this world—of the minor landed gentry and the country clergy, in the village, the neighborhood and the country town, with occasional visits to Bath and to London—that she was to use in the settings, characters and subject matter of her novels," as Encyclopedia Britannica puts it.
She left Steventon only when her father retired and moved the family to Bath in 1801. Austen, then 26, found the adjustment difficult. At the beginning of her novel Persuasion, Austen writes about her heroine, Anne Elliot, struggling with a similar move: "[Anne] persisted in a very determined, though very silent disinclination for Bath" and "looked back, with fond regret" to her former home in the countryside.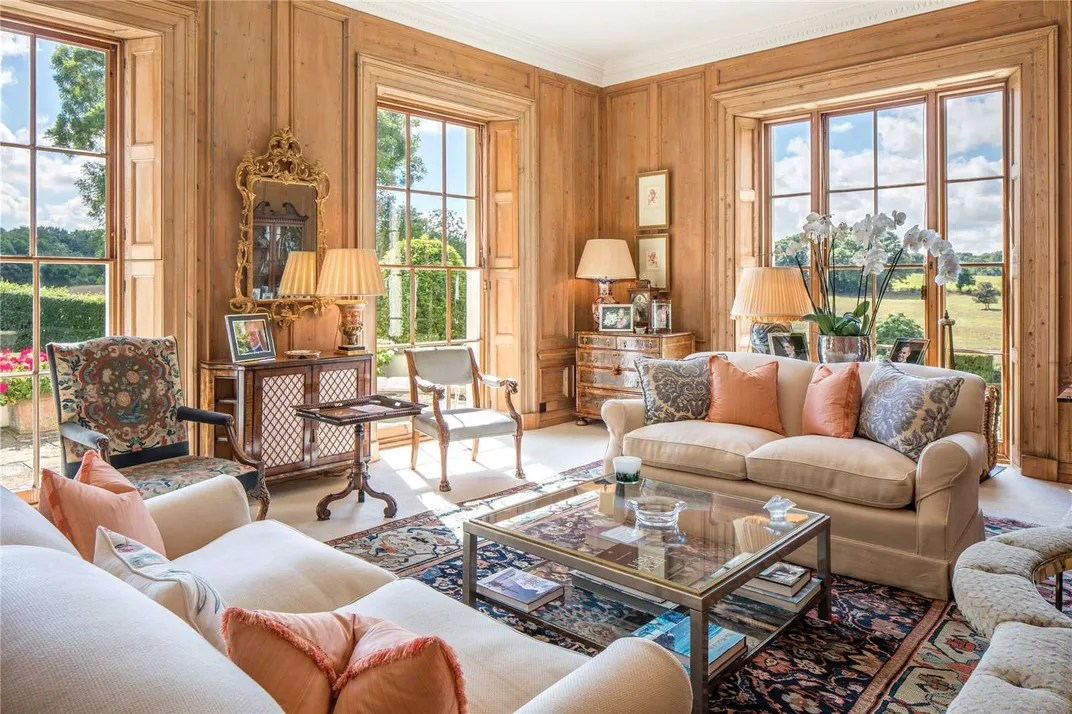 The original house where Austen grew up no longer stands. In the 19th century, her brother Edward demolished the building and replaced it with the Georgian manor that now sits on the property.
Even so, the existing structure "perfectly befits the milieu that Austen captured in her writing," says Ed Sugden, director of Savills, one of the estate's listing agencies, per Artnet's Lee Carter.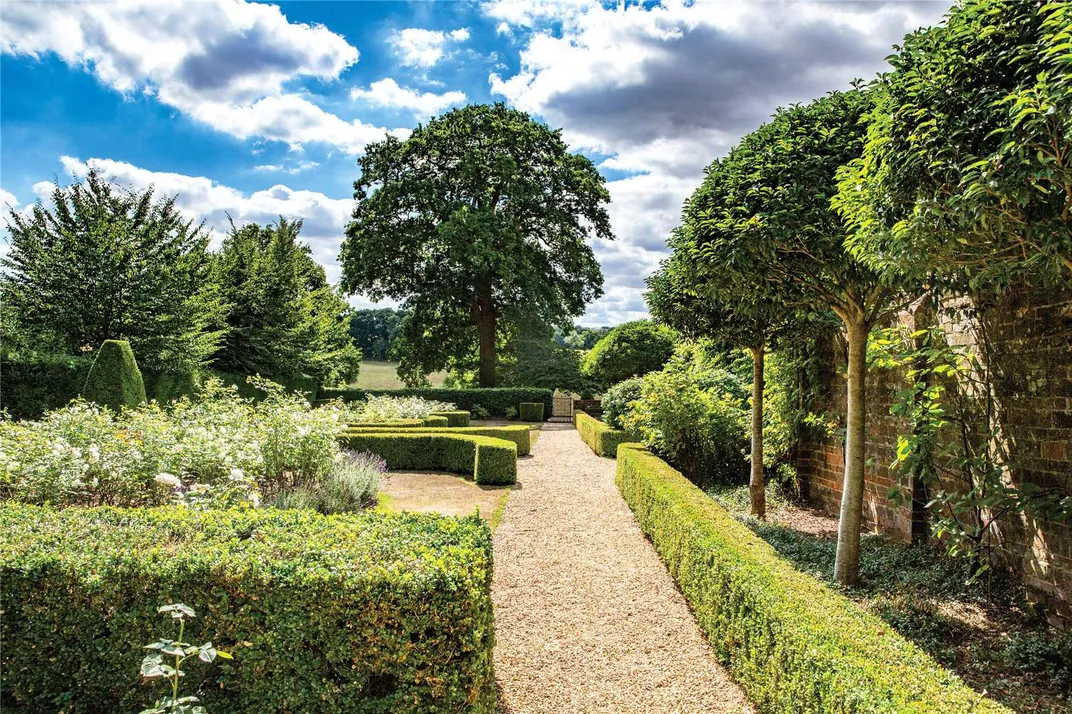 Since then, the property has been renovated many times—it now includes a heated swimming pool and tennis court—but owners have kept many period details intact. The white stucco structure itself is certainly lavish; the listing mentions "high ceilings with delicate cornices and sash windows" and "an array of fine period features, including fireplaces with decorative stone." At 7,000 square feet, the house has six bedrooms, four bathrooms, four reception rooms and a wine cellar.
The house overlooks pastures and parkland, and potential buyers can wander the property's 50 acres, retracing Austen's footsteps.