Stevie Nicks Gets Her Own Barbie Doll
The new doll is inspired by the legendary performer's appearance on the cover of "Rumours"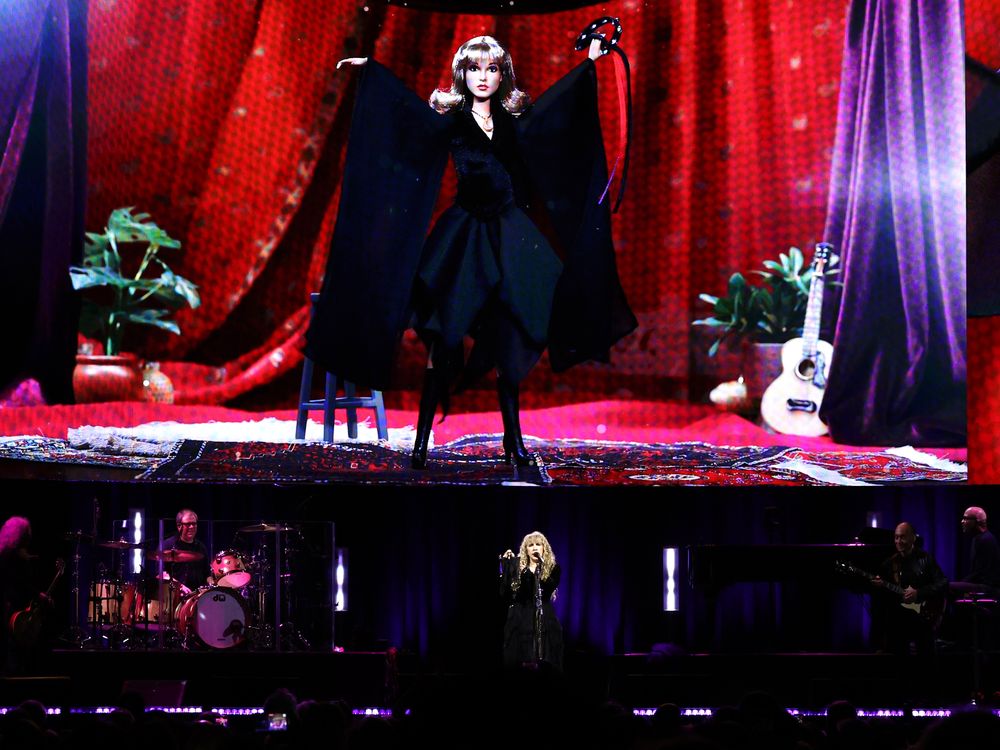 In the middle of her performance at Madison Square Garden on Sunday, Stevie Nicks unveiled a surprise: a Barbie doll designed in her image.
Mattel created the doll in honor of Nicks' 75th birthday, which she celebrated in May. When the company officially announced the Barbie on Sunday, pre-orders for the $55 doll sold out within minutes, according to Variety's Anna Tingley.
"I love to pay tribute to legendary female musicians through our Barbie dolls," says Bill Greening, a designer at Mattel, in a statement. "I was thrilled when I found out she agreed to partner with us on a doll."
Nicks is a singer and songwriter who made history as the first woman to be inducted into the Rock & Roll Hall of Fame twice—first in 1998 as a part of the band Fleetwood Mac, then in 2019 as a solo artist.
At first, Nicks wondered whether the Barbie would accurately represent her. "Of course I questioned, 'Would she look like me? Would she have my spirit?'" she wrote on X (the platform formerly known as Twitter). But now, "when I look at her, I see my 27-year-old self."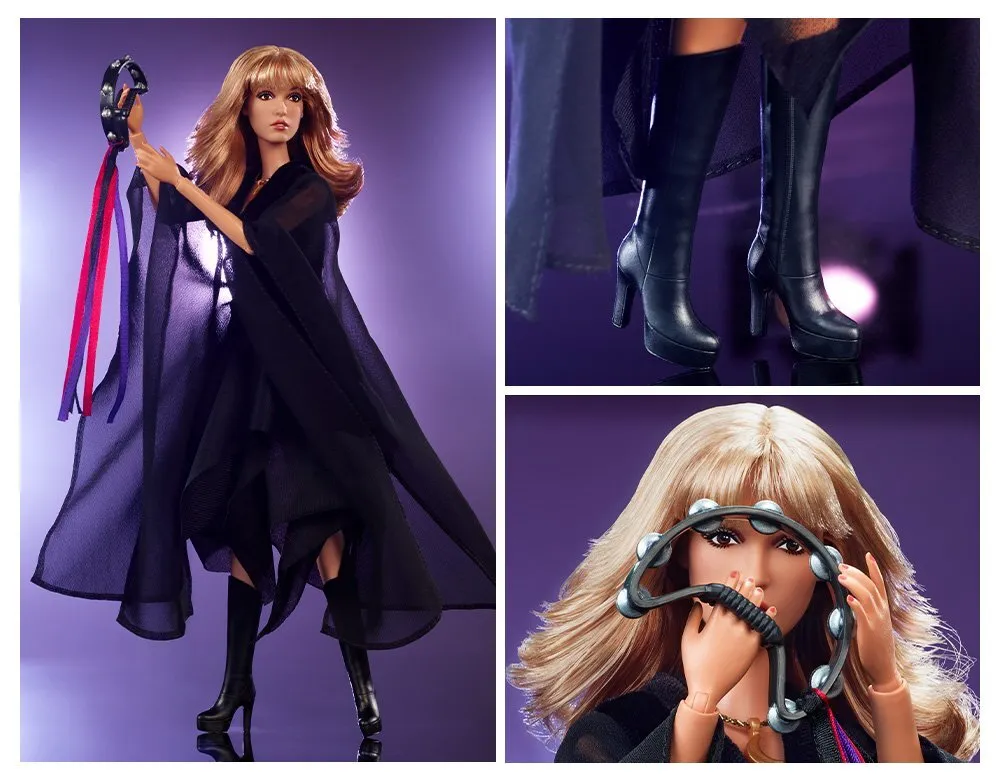 When Mattel sent the doll to Nicks, the performer requested a few adjustments, such as softening the arch of the eyebrows and adjusting the eye makeup. Now, the final design is "just perfect," Nicks tells USA Today's Melissa Ruggieri. "This little Barbie is so precious, and they helped her have my soul. If nobody else in the world got her but me, I'd almost be okay with that."
The doll comes with Nicks' signature platform boots and moon pendant necklace. She also holds a tambourine and wears a long, black dress inspired by Nicks' look on the cover of Rumours, Fleetwood Mac's famous 1977 album.
"Mattel gave me a lot of platform to be creative and I jumped right on that platform," Nicks tells USA Today. "I said, 'I'll send you my original Rumours outfit, which is packed away, and we'll dig it out, and I'm going to get out the boots from the Italian shoemaker who is amazing and made all of my boots until he passed away.' And I sent it off to Mattel."
With the announcement, Nicks joins a list of legendary musicians—including Tina Turner, Gloria Estefan, David Bowie and Elvis Presley—who have been honored with their own Barbies, as NPR's Rachel Treisman writes.
Mattel has been making celebrity dolls since the 1960s, as Bradley Justice, a doll historian and owner of the Swell Doll Shop, which specializes in antique and vintage dolls, tells the New York Times' Amanda Holpuch.
"I see it as sort of a crossover branding," he says. "You attract someone who previously may have not had an interest at all in the doll or the brand but suddenly is very excited to see their favorite singer or movie star or whatever immortalized in 11 and a half inches."