Missy Elliott, Willie Nelson, Kate Bush and More Join the Rock & Roll Hall of Fame
In recent years, the organization has been widening the definition of the genre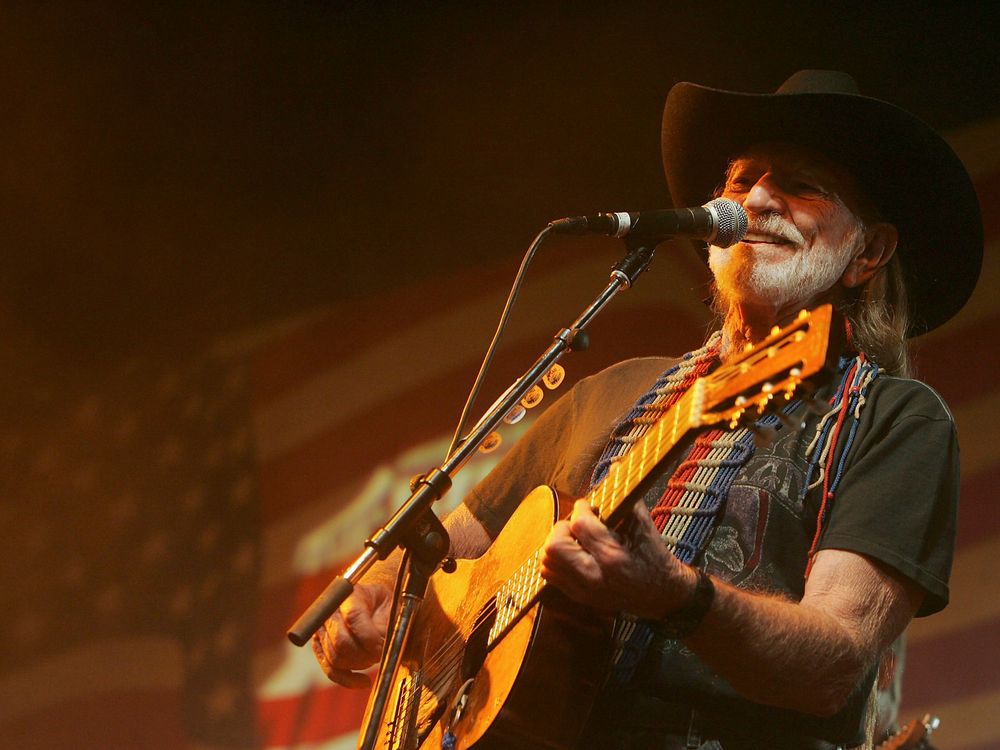 Outside the Rock & Roll Hall of Fame, a large red sign declares in six-foot capital letters, "LONG LIVE ROCK." The museum is dedicated to preserving rock music's history and legacy—and in recent years, its definition of the genre has been expanding.
This week, the Rock Hall announced its 2023 inductees. The list includes stars ranging from Missy Elliott, the first woman in hip-hop to be inducted, to Willie Nelson, the 90-year-old outlaw country icon.
"What we are always trying to show is that rock 'n' roll is a big tent, and a lot of people belong," says Joel Peresman, president and CEO of the Rock & Roll Hall of Fame Foundation, to Mark Kennedy of the Associated Press.
Since 1986, the Rock Hall has honored history-makers in the genre by inducting an annual class of influential musicians, engineers and producers. In addition to Elliott and Nelson, this year's inductees include Kate Bush, Sheryl Crow, George Michael, Rage Against the Machine and The Spinners.
"Furthering a pattern that has taken shape in recent years—following steady criticism against the Rock Hall for its lack of inclusion, especially among race and gender lines—none of the musicians inducted this time fit neatly into the most narrow strictures of what constitutes rock," writes the New York Times' Joe Coscarelli.
In addition to the "performers" category, the Rock Hall inducted several other artists. The musical influence award went to DJ Kool Herc and guitarist Link Wray, while the musical excellence award went to singer Chaka Khan, songwriter Bernie Taupin and composer Al Kooper. "Soul Train" creator Don Cornelius received the Ahmet Ertegun Award, an honor for non-performing industry professionals who influenced the genre.
To be considered, artists must have released their first commercial recording at least 25 years ago. For the performer awards, a Rock Hall committee creates a list of 15 nominees, which are then voted on by a network of artists, historians and music industry professionals. Fans are also able to cast votes; their top five are then listed on a "fans' ballot" that gets tallied along with the professionals'. Artists who don't win can be nominated again in subsequent years.
"[Bush has] been nominated many times, so the nominating committee was very happy that the general ballot voted Kate in this year," John Sykes, chairman of the Rock & Roll Hall of Fame, tells Variety's Chris Willman. "Sometimes it takes a major moment like Willie [Nelson]'s 90th birthday or, in the case of Kate Bush, music being played in Stranger Things to shine a light on them for a lot of younger people who didn't know who she was in 1985; they probably weren't even born yet."
Bush released a statement saying she was "completely shocked at the news of being inducted," which was "something I just never thought would happen." Rage Against the Machine also released a statement thanking the voters for inducting "a band who is as well known for our albums as we are for our fierce opposition to the U.S. war machine, white supremacy and exploitation."
Crow tells Vulture's Devon Ivie that she hopes her career has "inspired young women to pick up an instrument and start writing their hearts."
Elliott, who only became eligible this year, expressed her thanks on Twitter: "You daydream of these moments," she wrote, "but today it's real."