Tina Turner, Queen of Rock 'n' Roll, Left an Indelible Mark on Music History
The barrier-breaking singer, who died this week at 83, influenced countless musicians who followed in her footsteps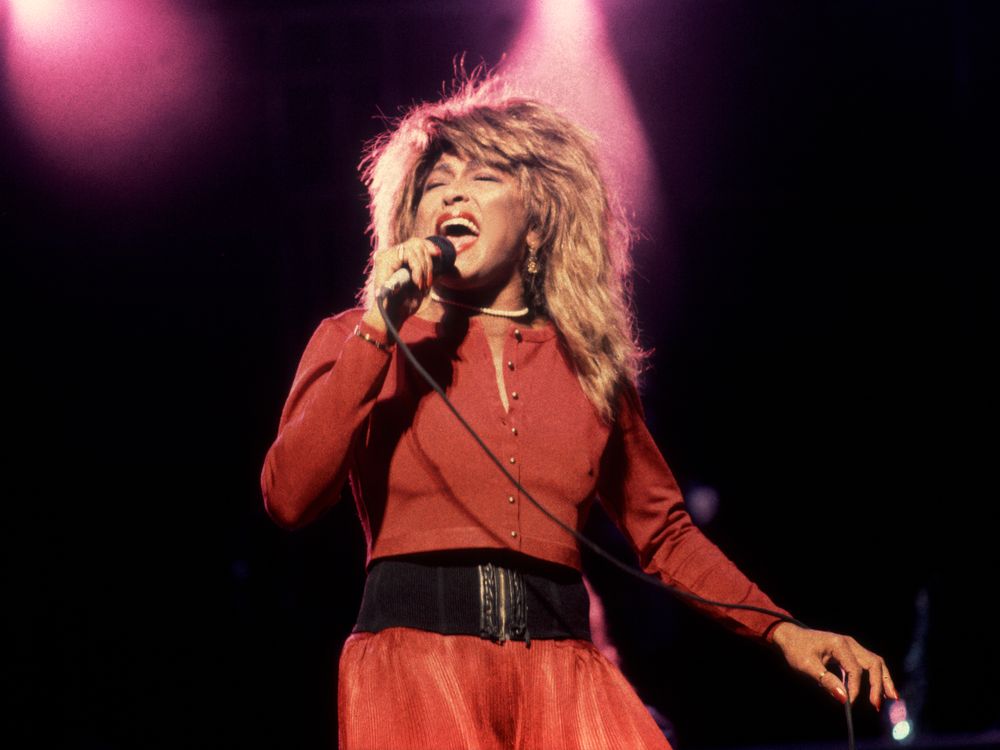 Tina Turner, the beloved singer and performer whose trailblazing career influenced musicians from Beyoncé to Janis Joplin to David Bowie, died on May 23 at age 83.  
Following the news of her death, tributes poured in from all corners of the entertainment industry.
"How do we say farewell to a woman who owned her pain and trauma and used it as a means to help change the world?" writes Angela Bassett, who played Turner in the 1993 film What's Love Got to Do With It, on Instagram. "Tina Turner showed others who lived in fear what a beautiful future filled with love, compassion and freedom should look like."
"I'm so grateful for your inspiration, and all the ways you have paved the way," writes Beyoncé on her website. "You are strength and resilience. You are the epitome of power and passion. We are all so fortunate to have witnessed your kindness and beautiful spirit that will forever remain." 
Turner was the first woman, as well as the first Black artist, to appear on the cover of Rolling Stone. Known as the "queen of rock 'n' roll," she is among the roughly two dozen artists to be inducted into the Rock & Roll Hall of Fame twice—once as a duo with her ex-husband, Ike Turner, in 1991, and then again as a solo act in 2021. ("If they're still giving me awards at 81, I must have done something right," said Turner in a speech following the 2021 induction.)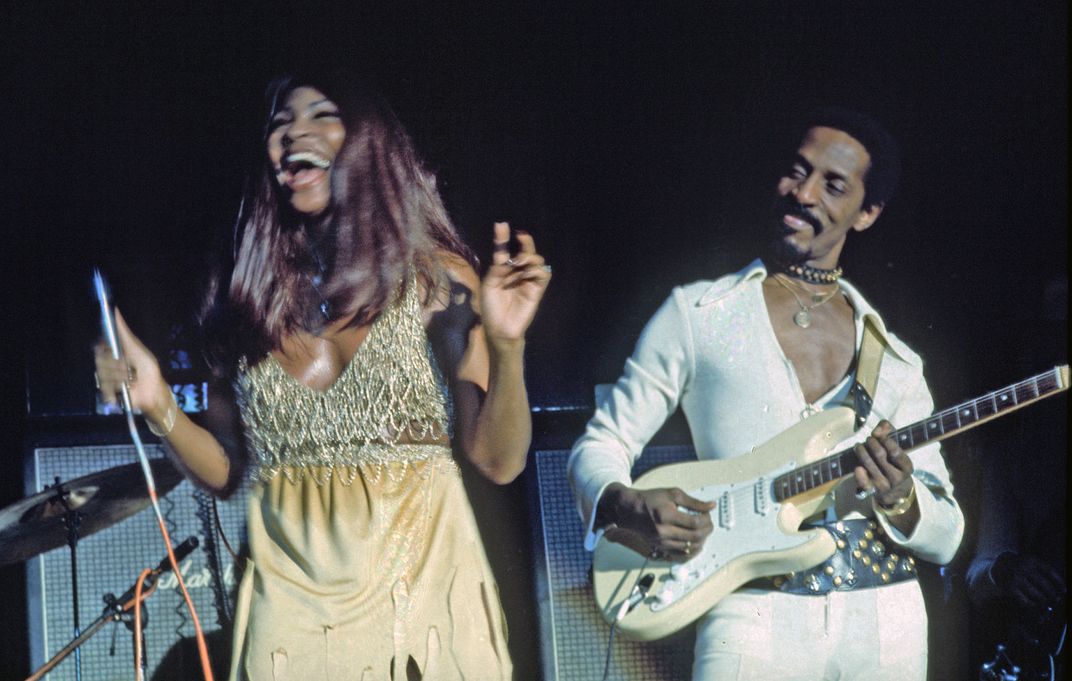 Anna Mae Bullock was born in Brownsville, Tennessee, in 1939. She got her musical start—and her stage name—in St. Louis, Missouri, from Ike Turner, who led a rhythm-and-blues band that she joined. The pair rebranded as Ike & Tina Turner and married in 1962.
Throughout the '60s and '70s, they released a number of hits and endured a grueling tour schedule. Per the Associated Press' Hillel Italie, Turner was forced to perform while ill or injured on many occasions.
During those years, Ike subjected his wife to violent abuse. Tina escaped in 1976, "fleeing a Texas hotel room with nothing more that 36 cents and a Mobil credit card in her pocket," writes the Washington Post's Chris Richards. Following that fateful day, she began to speak publicly about her husband's actions, and her openness served as an inspiration to many.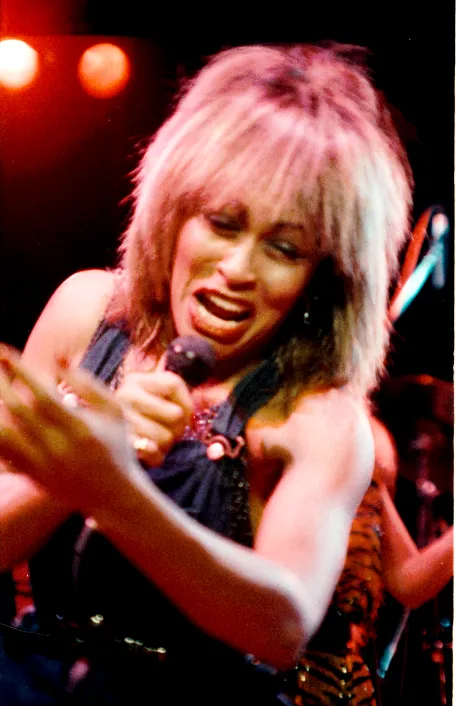 "People still underestimate the cultural importance of Turner telling that story," writes Rob Sheffield in Rolling Stone. "Strange as it might seem today, she was the first star to talk aloud about domestic violence, to insist on it as part of the story, not to gloss over it or act coy. Until she came along, the idiom 'domestic violence' wasn't even part of the language."
Turner's comeback in the 1980s is the stuff of legends; Sheffield contends that she "invented the whole concept of the comeback as we know it." 
An integral part of that comeback was how she took charge of her identity and marketed her sound, as Maureen Mahon, author of Black Diamond Queens: African American Women and Rock and Roll, detailed in a 2021 discussion hosted by NPR's Ann Powers and the Smithsonian's National Museum of African American History and Culture.
Mahon explained that Turner made a conscious choice to stop marketing herself as R&B, instead presenting herself as a rocker. Her clothing and hairstyles reflected this shift and became part of her iconic look.
Compared to her musical contemporaries, Turner was an older artist with an older sound—a combination that worked in her favor. 
"Rock culture was still so stuck on the mythos of youth and newness that her '70s-retro concept was kinda ahead of her time," writes Sheffield. "In a way, it's an underrated Tina innovation: the Black grandma who invented dad rock."
The second phase of Turner's career allowed her to present herself to the world on her own terms. The hits from this era—including "What's Love Got to Do With It," which became the title of the 1993 film—cemented her superstardom.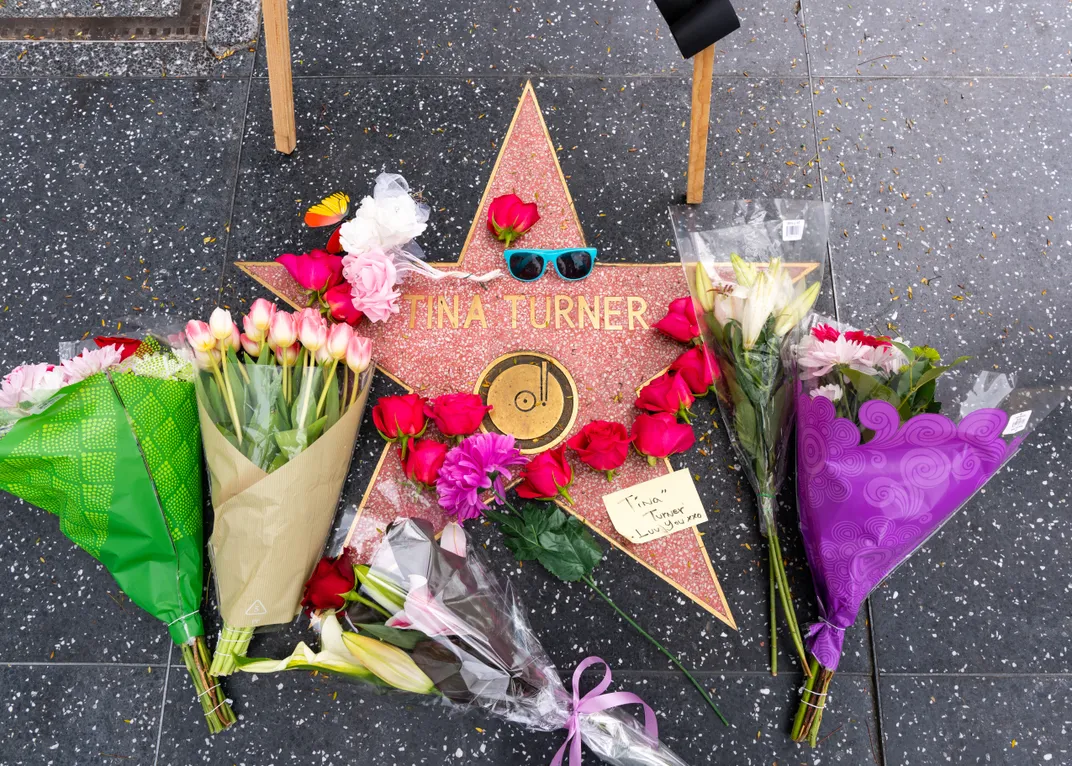 Turner retired from performing in 2009, citing her age. But she remained a giant of the music world, and her influence shined through in artists such as Janet Jackson and Janelle Monáe. Her story of astonishing resilience and her ability to forge her own path continue to resonate.
Turner herself struggled with that story late into her life. She never watched What's Love Got to Do With It, she revealed in a 2019 essay for Rolling Stone. "I was too close to those painful memories at the time, and I was afraid it would be upsetting, like watching a documentary," she wrote.
But when a musical about her life debuted in London in 2018, she found that she was ready to face those memories. 
"What happens on that stage has lost the power to hurt me," she wrote. "I can sit back and enjoy the show."