Fall Covid-19 Boosters Should Target New Variants, FDA Advisers Say
The shots would no longer take aim at the virus's original strain, which experts say is not likely to return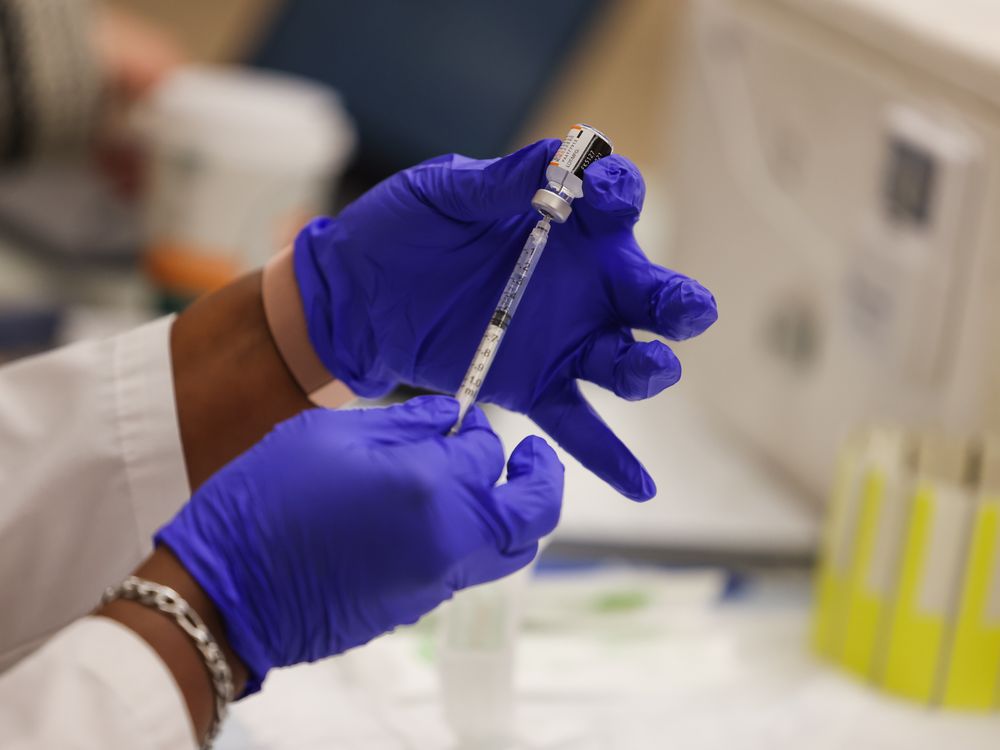 At a meeting Thursday, a panel of advisers to the Food and Drug Administration (FDA) recommended that Covid-19 vaccines be updated to target variants of the virus currently circulating in the United States.
The new vaccines could be available as soon as September, Peter Marks, director of the FDA's Center for Biologics Evaluation and Research, tells CNN's Meg Tirrell.
Advisers recommended targeting a form of the omicron subvariant XBB, but they did not formally specify which lineage, writes NBC News' Berkeley Lovelace Jr. The Centers for Disease Control and Prevention (CDC) estimates that infections caused by XBB variants make up more than 95 percent of current cases.
In an attempt to raise the new shot's effectiveness, the panel advised it should only target the newer variants, making it a "monovalent" vaccine, according to NPR's Pien Huang and Will Stone. The previous booster shots, authorized last fall, were bivalent shots that targeted subvariants of omicron as well as the original strain of the virus.
But at this point, scientists don't expect the virus's original strain to reemerge. And a monovalent vaccine could provide better protection against current variants: With the bivalent booster, patients's immune systems react more to the original strain, hindering their response to newer ones, David Ho, a microbiologist and immunologist at Columbia University, tells CNN.
"There doesn't seem to be any particular advantage to a bivalent vaccine," Eric Rubin, a member of the advisory panel and an immunologist and infectious diseases expert at Harvard University, tells NPR.
The panel did not recommend who should receive the booster, but this may be hashed out by the CDC, according to NBC News.
"We need a better vaccine. We should be updating it," Rubin tells Lauran Neergaard and Mike Stobbe of the Associated Press (AP).
In April, the CDC recommended adults over 65 and immunocompromised people get additional bivalent vaccine doses.
While a majority of Americans received the initial doses of the vaccine beginning in December 2020, uptake has been much lower for the bivalent booster shots. Around 70 percent of people and 94 percent of people over 65 have completed their primary vaccination series, but only 17 percent of people and 43 percent of people over 65 have received a bivalent booster shot in the U.S., according to the CDC.
At Thursday's meeting, panel members seemed to be in favor of targeting the XBB.1.5 subvariant with the new boosters, according to NBC News. XBB.1.5 was linked to an estimated 40 percent of new cases between May 28 and June 10, according to the CDC. For the two-week period ending on May 13, the subvariant accounted for about two-thirds of all new cases.
In May, the CDC stopped tracking community spread of Covid-19, and both the World Health Organization and United States ended their public health emergency designations around the same time.
CDC data shows that weekly deaths caused by Covid-19 are at their lowest level since the start of the pandemic. Less than 7,000 people were reported as currently hospitalized with Covid-19 to the agency on June 10, down from a peak of around 145,000 hospitalizations nationwide in January 2022.
But health officials want to be prepared for a possible rise in infections in the fall, and updated vaccines are one way to do that, according to NPR.
"We're concerned that we may have another wave of Covid-19 during a time when the virus has further evolved, immunity of the population has waned further and we move indoors for wintertime," Marks tells the AP.