As Public Health Emergency Ends, CDC Will Stop Tracking Community Levels of Covid-19
The agency will continue to monitor cases of the virus based on hospitalizations and wastewater testing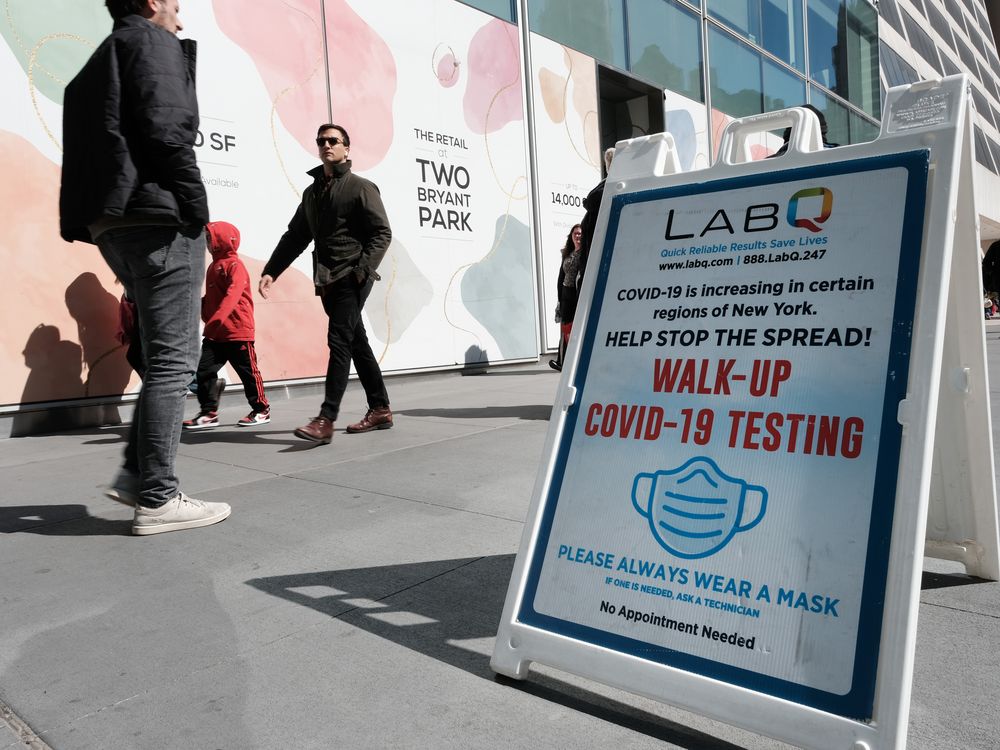 The Centers for Disease Control and Prevention (CDC) will soon stop tracking the spread of Covid-19 at the community level, as first reported by CNN's Brenda Goodman.
The United States' nationwide public health emergency, declared in January 2020 amid the early spread of Covid-19, is set to expire on May 11. With its end, the price of some treatments for the virus could increase, and vaccines and at-home tests might not be free for as many people anymore, NPR's Julie Appleby reported in February.
Additionally, labs across the country will no longer be required to report Covid-19 testing data to the federal government after May 11, according to CNN.
"With the end of the public health emergency, CDC will no longer get the same data. We are working to update the measure used to convey the risk of Covid-19 in communities based on data that will be available," a CDC spokesperson said in an email to NBC News' Erika Edwards. "Our priority remains providing the information necessary to protect the nation's public health."
Since February 2022, the CDC has reported community spread through its Covid-19 by County tool, which is meant to help people decide which precautions they might take to prevent transmission of the virus. A color-coded system indicates whether a county currently has a high, medium or low level of spread based on hospitalizations and case numbers in that area.
Once this tool is eliminated, the agency will continue to monitor cases of the virus through hospitalizations and wastewater testing. Since people can test positive and be contagious before being hospitalized, this indicator will give more delayed notice about an increase in cases than test data would.
"We're not going to lose complete surveillance, but we will lose that hyperlocal sensitivity to it perhaps," an anonymous source familiar with the agency's plans says to CNN. The source adds that the CDC has not determined when it will officially publicize the end of community level reports, though an announcement could come this week.
The U.S. is currently averaging just over 1,000 deaths per week and just over 1,500 hospitalizations a day from Covid-19, as well as around 88,000 reported cases per week, according to the CDC. But as people have increasingly tested for Covid-19 at home, it's been harder for the government to measure the spread of the virus, writes NBC News.
Deaths have fallen since the beginning of this year, when they were reported to hit over 4,000 in one week. Still, data collected by the U.S. Census Bureau last summer indicated that around 7.5 percent of all adults in the U.S. were experiencing long Covid symptoms. Only 16.7 percent of the U.S. population has received an updated bivalent booster, according to the CDC.
The agency's current community levels tracker replaced a previous one that used infection rates and percentage of positive tests to determine spread. When the new tracker was released last year, it used a combination of hospital admissions, remaining hospital beds and weekly case rates, according to CNN. That change meant that many communities previously considered high risk were reclassified as medium or low risk. As of April 13, 2023, 97 percent of counties, districts and territories were considered to have a low level of spread, according to the CDC.
After the public health emergency ends, doctors will still have to report Covid-19 cases to health officials, but the frequency could drop significantly, with some states reporting as sparingly as once per month, per CNN.