What to Know About the 'Most Transmissible' Covid-19 Variant
XBB.1.5 is the fastest-spreading variant in the country, but it is not known to cause more severe illness than previous ones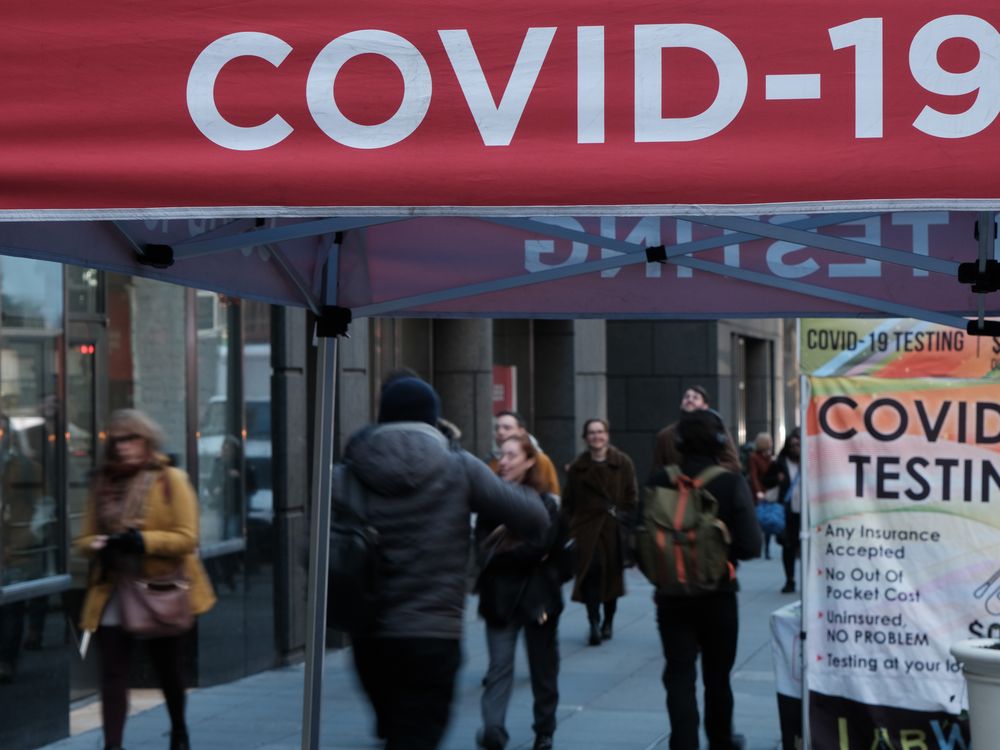 A few weeks ago, a new offshoot of the Covid-19 Omicron variant made up only a small portion of cases in the United States. Now, it's the fastest-growing sub-variant, on track to become the most prevalent one circulating in the country.
Called XBB.1.5, it accounted for 27.6 percent of cases in the first week of January, according to the newest data released Friday from the Centers for Disease Control and Prevention (CDC). The agency also changed its prior estimates to reflect that XBB.1.5 caused 18.3 percent of cases last week, rather than the previously reported 40 percent. Regardless, the new variant has moved quickly since making up just 2.3 percent of cases in early December.
Now, the nation is staring down "the most transmissible sub-variant that has been detected yet," Maria Van Kerkhove, the World Health Organization's Covid-19 technical lead, said during a Wednesday press conference.
Some experts worry XBB.1.5 could drive a surge in cases in the coming weeks. The speed of its increase is reminiscent of other variants that previously caused high numbers of cases, Vineet Menachery, who studies coronaviruses at the University of Texas Medical Branch, tells Smithsonian magazine.
"This seems like the next big wave," he says. "I don't know that it'll be as big as previous waves, but I do think we're looking at a high rate of infection, and that's what the experience of the last couple years suggests is going to happen."
Here's what to know about why this variant is different, what to expect in the near future and how you can protect yourself.
Why is XBB.1.5 more transmissible?
This sub-variant benefits from a pair of mutations right next to each other that allow the virus to better bind to our cells, making it more transmissible, Menachery says.
XBB.1.5 is good at evading antibodies from vaccines or previous infections. "It's clear that there's immune evasive properties of XBB," Isaac Bogoch, an infectious disease physician and epidemiologist at the University of Toronto, tells NBC News' Akshay Syal. "That's been demonstrated both in laboratory studies and seen clinically in cases and hospitalizations."
It's not clear yet that XBB.1.5 is better at evading immunity than other circulating variants, Menachery notes—it's the higher transmissibility that seems to be increasing the variant's prevalence.
Does this variant cause more severe illness?
XBB.1.5 does not appear to cause more severe illness than other Omicron variants, Barbara Mahon, director of the CDC's Coronavirus and Other Respiratory Viruses Division, tells NBC News.
"Based on what we've seen with these mutations that affect the receptor binding domain, we see that those viruses are more transmissible, but we haven't seen strong evidence that they are more pathogenic or more deadly," Menachery says.
But even if the variant doesn't cause more severe illness, a sheer increase in case numbers means more hospitalizations and deaths, he notes, assuming the proportion of cases that result in hospital admission or death remains constant.
What could case numbers and hospitalizations look like in the coming weeks?
Hospitalizations due to Covid-19 are on the rise across the country, and the rate of admissions is now higher than it was during the summer wave in several regions, according to CBS News' Alexander Tin.
Menachery expects to see a rise in cases over the next few weeks. "How high that rise gets is unclear," he says. "I'm not of the opinion that it's going to be as high as the original Omicron wave, but it may be the biggest wave we've seen since."
At this time of year, other factors beyond the new variant's transmissibility are at play. People have been traveling for the holidays and gathering unmasked in large groups, as Jeremy Luban, an expert on viruses at the University of Massachusetts Chan Medical School, tells USA Today's Karen Weintraub.
The boost in immunity that people get from a vaccine wanes over time, making them more susceptible to infection, Menachery adds. "That is why people are suggesting and encouraging getting your bivalent booster," he says. Only 15 percent of Americans over the age of 5 have received their updated booster, according to the CDC.
While vaccinated people can still come down with a mild case of Covid, the vaccines and antibodies from past infections can hopefully prevent this surge from causing as many deaths as past waves did, some experts say. "We might certainly have a wave, but it's just much less likely to be as deadly or overwhelming to a health care system compared to earlier waves before we had this degree of hybrid immunity," Bogoch tells NBC News.
How can people limit the spread of the virus?
"If you're seeing a lot of cases in your area, this is a time to take advantage of masking [and] getting your bivalent booster, if you're due for it," Menachery says.
Risk reduction, he says, is a focus of his. "If you're elderly or if you're a susceptible person, this is going to be a high-risk time for you and for your family," he says.
Three experts interviewed by USA Today all say they still mask when in public, indoor spaces. "I'm wearing a mask in public spaces and trying to limit my inside time with large groups of people," Menachery says.
On top of booster shots and masking, the CDC continues to recommend improving ventilation and testing before gatherings.
"I think it is a really good time for people to do the things that we have been saying for quite a while are the best ways to protect themselves," Mahon tells CBS News.