NATIONAL MUSEUM OF NATURAL HISTORY
This November, Be Thankful for Specialty Spirits and Ancient Sea Monsters
Tune into programs about "underground astronauts," archetype-busting archaeologists and more with the National Museum of Natural History
---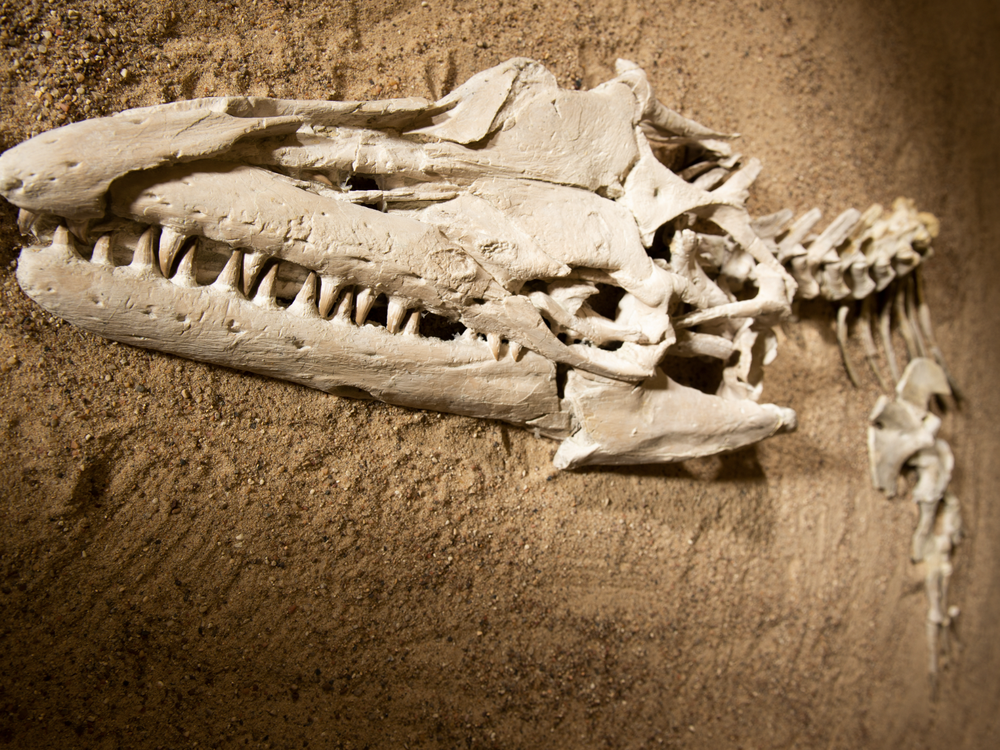 There are plenty of top-notch programs to be thankful for this November at the National Museum of Natural History. Tune in to learn how Native American scientists are busting problematic archetypes in archaeology, how artists made visual sense of the pandemic and how fossils from the Cradle of Humankind are helping an "underground astronaut" make sense of our evolutionary origins. And swing by the museum at the end of the month for an in-person celebration of ancient sea monsters featuring toothy mosasaurs, giant sea turtles and specialty cocktails 75 million years in the making.
Hear from the Researchers Making Archaeology More Accessible
November 15, 4:00 p.m. ET

While archaeology revolves around understanding the traits and practices that connect us as humans, the field has been mired in a long history of problematic research and exclusion, especially when it comes to incorporating Indigenous perspectives. As a result, the study of history is in dire need of an update.
In the online discussion, "Accessing Archaeology: A Conversation on Indigenous Knowledge and Heritage," viewers will hear from five Native American archaeologists working to transform a field that is largely rooted in colonialism. Using both cutting edge science and traditional knowledge, these experts examine pressing issues like climate change, land management and the evolving ethics of Anthropology through a dynamic lens.
The webinar is presented by the museum's Department of Anthropology and the discussion will be moderated by Dorothy Lippert, a Choctaw archaeologist and the tribal liaison in the museum's repatriation office. Afterwards, a video of the discussion will be available on the museum's YouTube page.
Meet the "Underground Astronaut" Exploring the Cradle of Humankind
November 17, 11:30 a.m. ET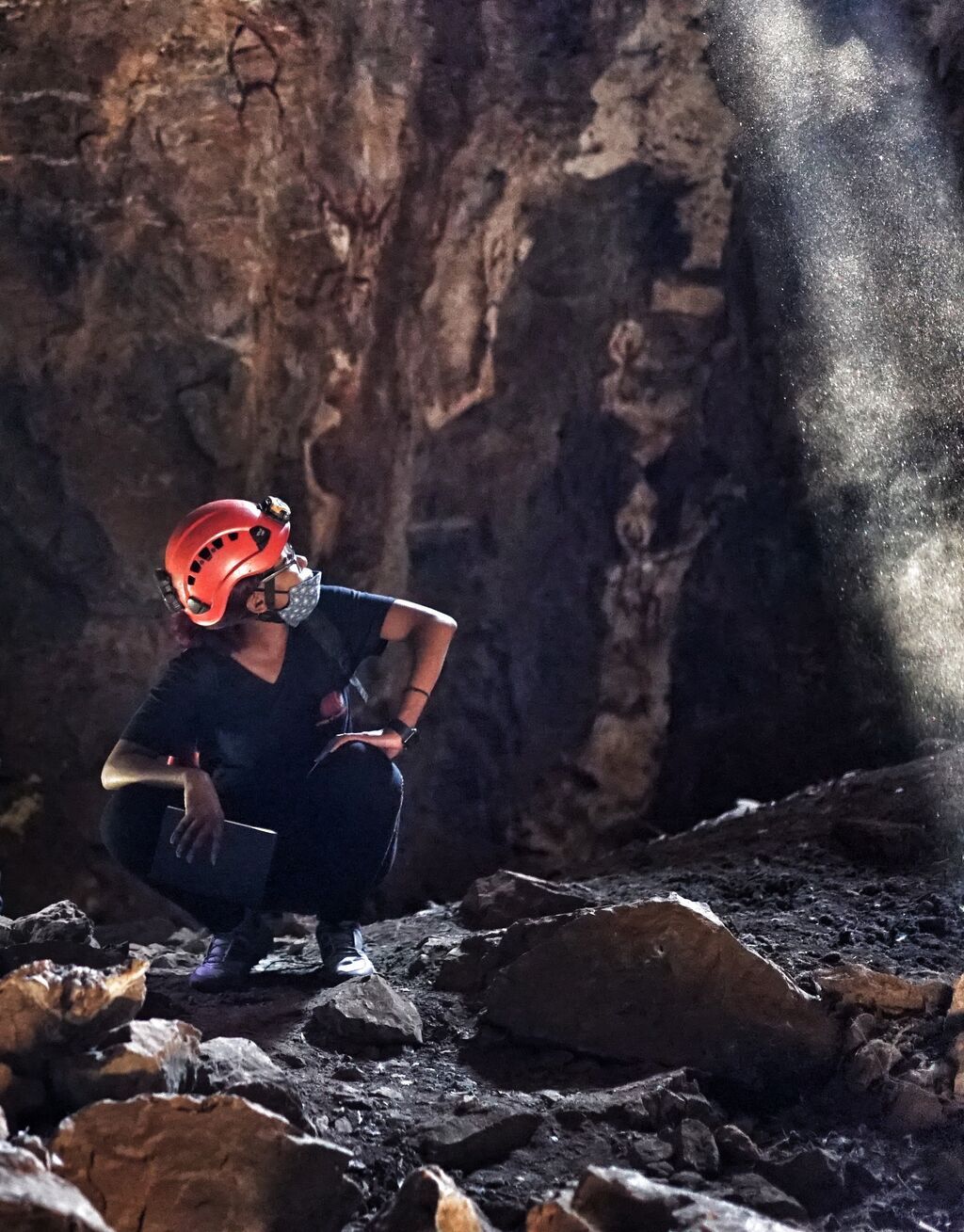 From Lucy to Neanderthals, it seems like we've met most of the members of the human family. However, researchers are constantly making intriguing fossil discoveries in places like South Africa's Cradle of Humankind — which sports the largest concentration of hominin fossils ever found. As these bones are dusted off and described, they shake up how we view both our oldest ancestors and ourselves.
One scientist sifting for ancient bones at these remote and unforgiving excavation sites is Keneiloe Molopyane, an archaeologist and biological anthropologist at South Africa's Centre for Exploration of the Deep Human Journey. Viewers will have a chance to hear how exploring the Cradle of Humankind as an "underground astronaut" has helped Molopyane make sense of our evolutionary origins.
To learn more, tune in to the latest installment of the HOT (Human Origins Today) Topic Series. The event will be moderated by museum paleoanthropologist and educator Briana Pobiner.
Learn How Artists and Designers Visualized the COVID Pandemic
November 17, 6:00 p.m. ET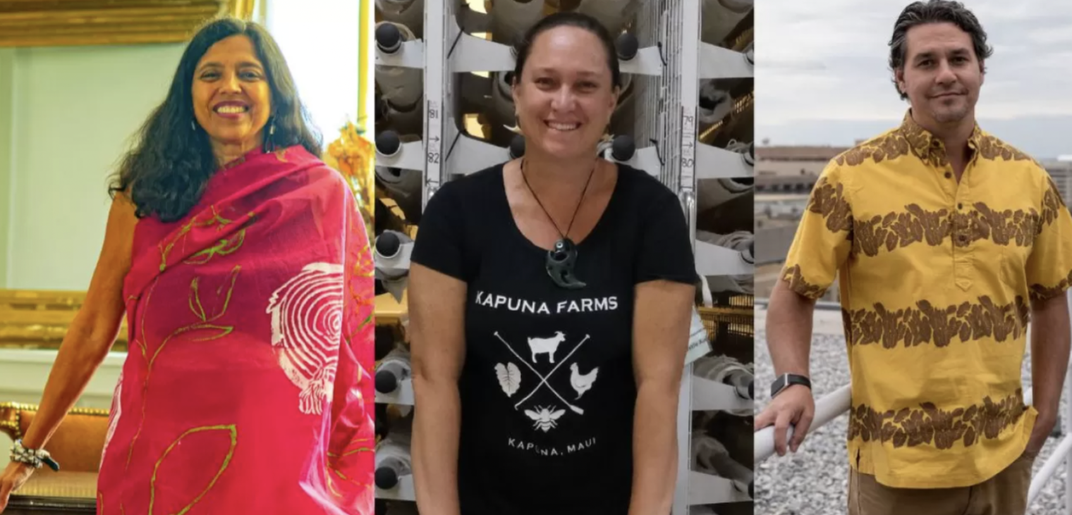 Over the past few years, everyone has felt the impact of the pandemic. Artists are one particular group dedicated to depicting their experiences during the pandemic and its continuing aftermath. Through their creative work, artists have the power to reshape how we understand and view the world, to call out inequality and demand justice.
To hear how the pandemic affected artists and their practices, join this webinar conversation moderated by Kālewa Correa, the Smithsonian Asian Pacific American Center's Curator of Hawai'i and the Pacific. Joining Kālewa are artist Monica Jahan Bose and designer Hina Puamohala Kneubuhl, who each create works that address climate change, social justice, and women's rights. Each will offer their perspectives on how the pandemic affected their artistic practices, and how COVID was received in different political, cultural, and community areas.
This program is part of the fall series "In the Pandemic's Wake: Social Change and Reflection with Asian American and Pacific Islander Leaders" presented by the museum and the Smithsonian Asian Pacific American Center with federal support from the Asian Pacific American Initiatives Pool.
Stop by a Playdate at the Museum to Explore Your Connection with Nature 
November 29, 10:30 a.m. ET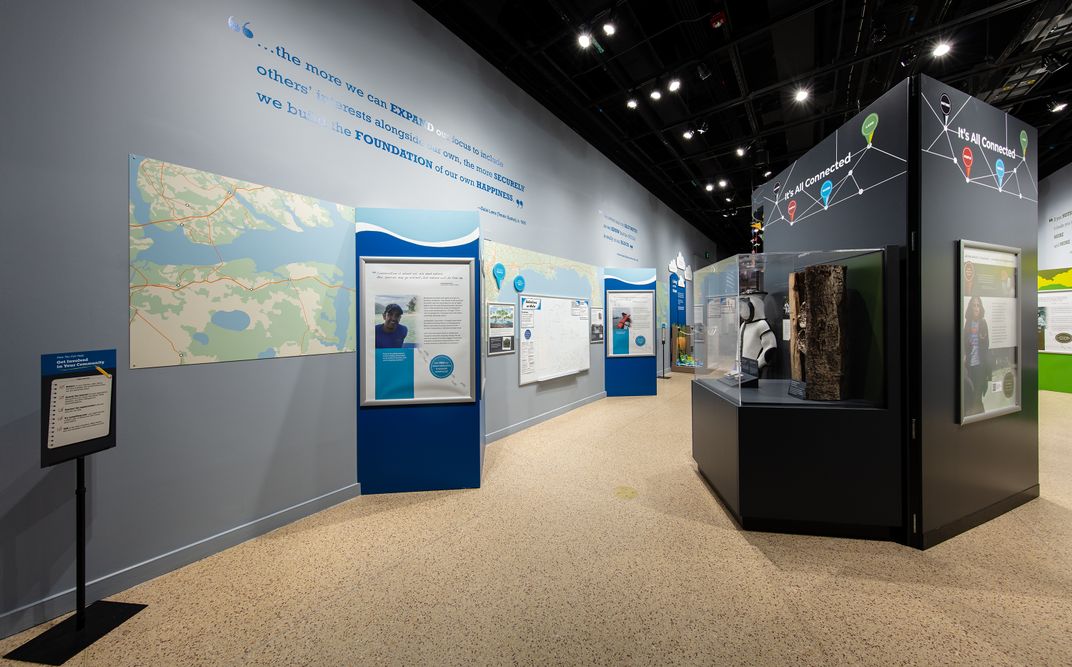 Stop by the museum's newest exhibit, "Our Places: Connecting People and Nature" for a kid-friendly celebration of all things nature. Through a variety of hands-on activities and play options, kids will explore the multitudes of ways nature is all around them no matter where they live. The event is part of our free, drop-in program, "Play Date at NMNH." "Play Date at NMNH" is designed for early learners and their caregivers and families. Activities are designed with early learners in mind, but all ages are welcome.
Toast Your Favorite Prehistoric Sea Monsters by Sampling a Signature Cocktail and Wine 
November 30, 6:30 p.m. ET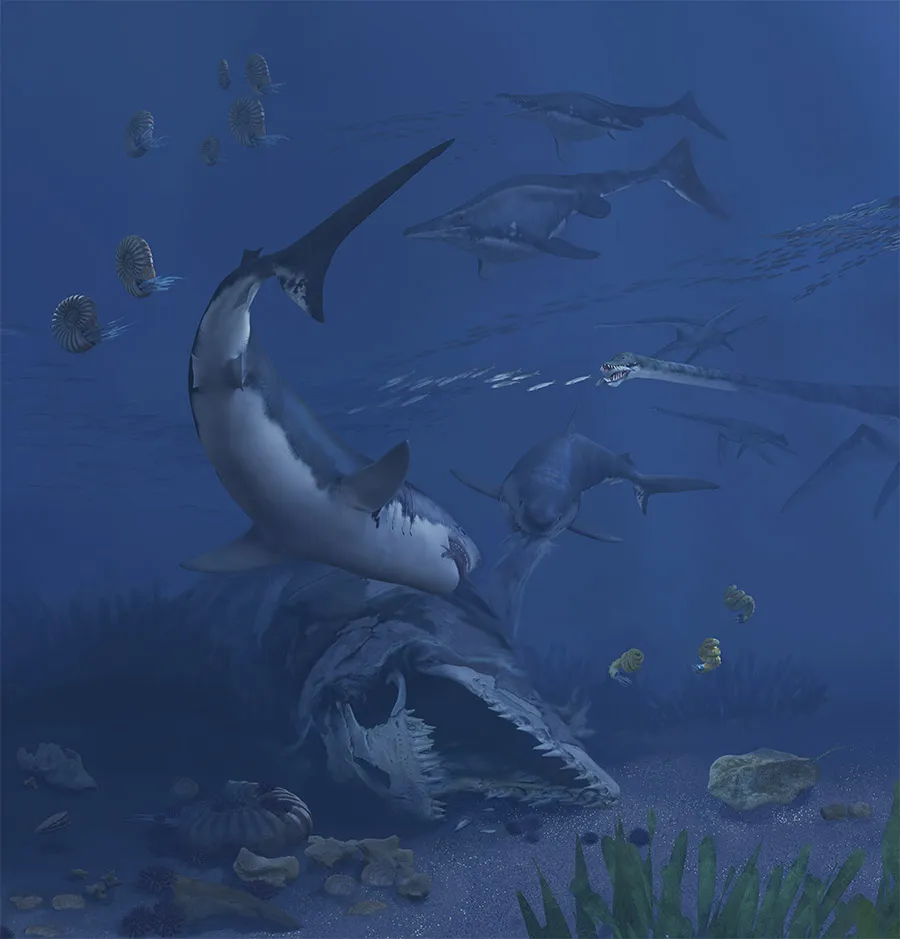 120 million years ago, the South Atlantic Ocean formed as Africa and South America splintered and drifted apart. Much of southwestern Africa's coastline, including what would become Angola, was flooded by the growing ocean basin.
These waters were teeming with mammoth marine reptiles during the Cretaceous period. A few of the jaw-dropping residents included gargantuan sea turtles, long-necked plesiosaurs and fearsome mosasaurs, toothy predators that were close relatives to living landlocked lizards like Komodo dragons.
The rugged cliffs along Angola's coast serve as a graveyard of these ancient leviathans. Since 2018, several marquee fossil finds from Angola have been on display in the museum's "Sea Monsters Unearthed: Life in Angola's Ancient Sea" exhibition, which is slated to close in 2023.
To send these sea monsters off with a bang, the museum is hosting a fossil-themed celebration in the museum's Q?rius space. Visitors to this ticketed, 21-plus event will be able to sip signature cocktails and wine, chat with museum paleontologist Hans Sues and fossil preparators and even dig for fossils themselves to learn more about these ancient denizens of the deep. 
Celebrate Sea Monsters with the Whole Family
December 3, 10:45 a.m. ET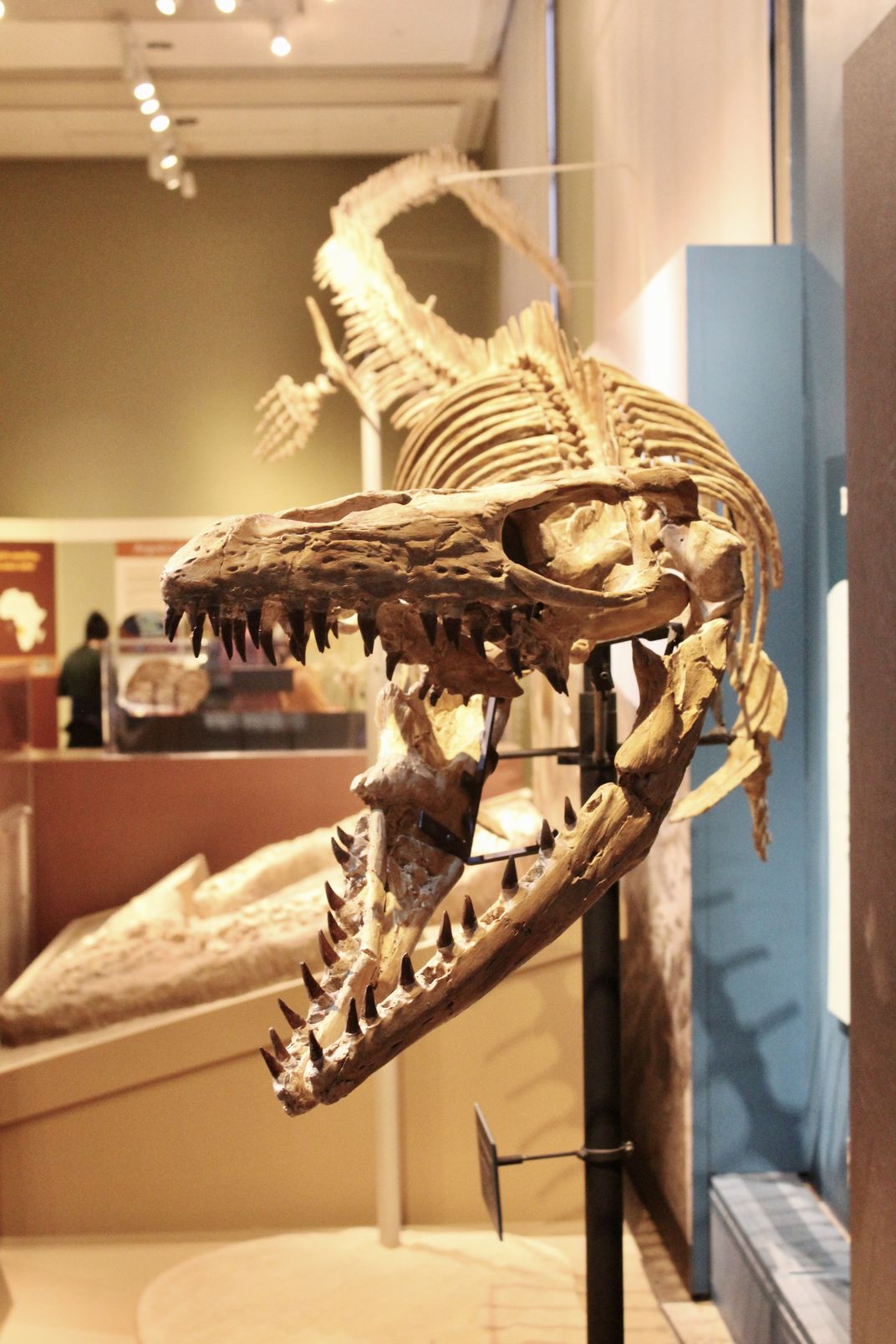 Interested in celebrating sea monsters but a tad young for the specialty cocktails? The museum has you covered with this free event targeted at ancient ocean explorers between ages 3-8. Visitors will learn more about ancient Angola's mosasaurs and sharks and be able to sift for fossils themselves. 
This event is the latest installment in the museum's "World & Me" programming. These family programs feature activities designed for children and caregivers to explore science concepts and skills together. The sea monster event will take place in the museum's Q?rius space on the ground floor and registration is required to attend.
Related Stories:
Celebrate Fabulous Fossils and More Natural History Programs This October
Ever Wonder how Exhibits are Made? Here's Your Answer.
New Smithsonian Exhibition Explores the Intersection of People and Nature
Get to Know the Planet's Pollinators and More Natural History Programs This June