NATIONAL MUSEUM OF NATURAL HISTORY
Celebrate Fabulous Fossils and More Natural History Programs This October
Tune into programs about pioneering archaeologists, festive bat celebrations and more with the National Museum of Natural History
---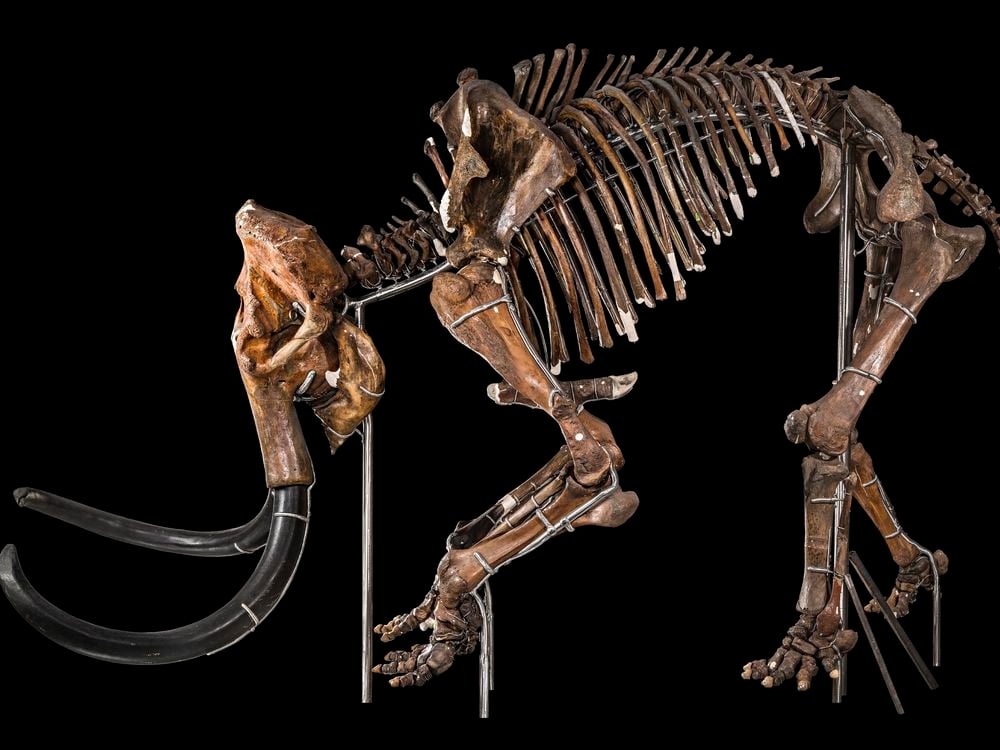 October at the National Museum of Natural History is jam-packed with exciting events. This month, the museum will celebrate holidays like National Fossil Day and Bat Awareness Week and welcome renowned experts from the fields of infectious disease, archaeology and paleoanthropology to discuss some of today's most pressing issues. Read below to plan out your October at the museum.
Find Out How Citizen Scientists Helped Halt the "Murder Hornet" Invasion
October 7, 1:00 p.m. ET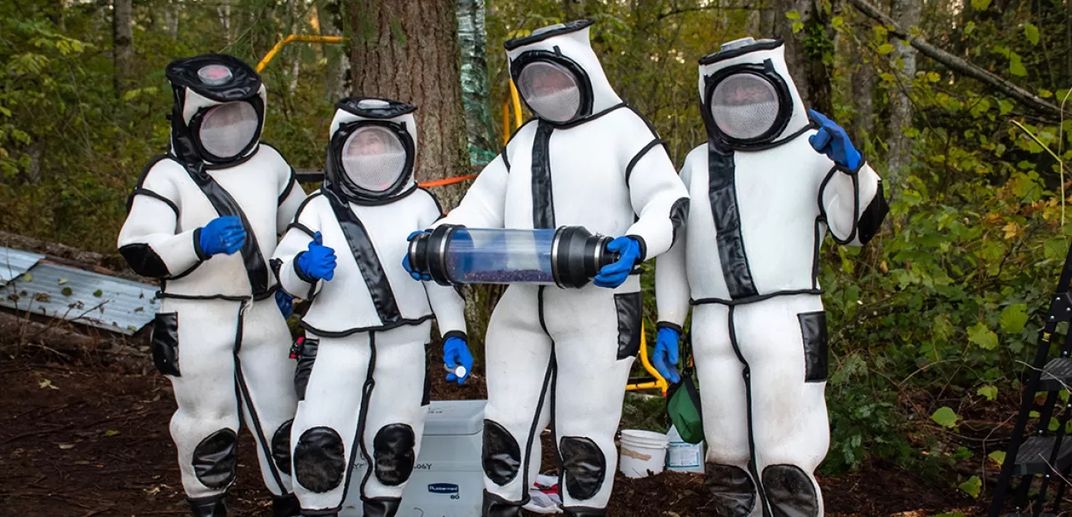 Over the past few years, few invasive species have generated more buzz than the northern giant hornet, a species native to Asia that has a penchant for killing bees. In 2020, a northern giant hornet nest surfaced in the Pacific Northwest. This sparked a coordinated effort by Washington State officials and the USDA to stymie a potential insect invasion.
That fateful nest is now prominently displayed in the museum's Our Places exhibition thanks to Ruthie Danielson, a beekeeper in Washington State who purchased the nest as a means to educate the public of the dangers giant hornets pose to honeybees. Stop by Our Places on October 7th to meet Danielson and learn more about how she encouraged other beekeepers in her area to stay vigilant. Danielson will discuss the importance of citizen science efforts to protect bees with Matt Buffington, a museum scientist and USDA research entomologist who helped identify the first northern giant hornets discovered in the United States.
Dig Into Deep Time for National Fossil Day
October 12, 10:00 a.m. ET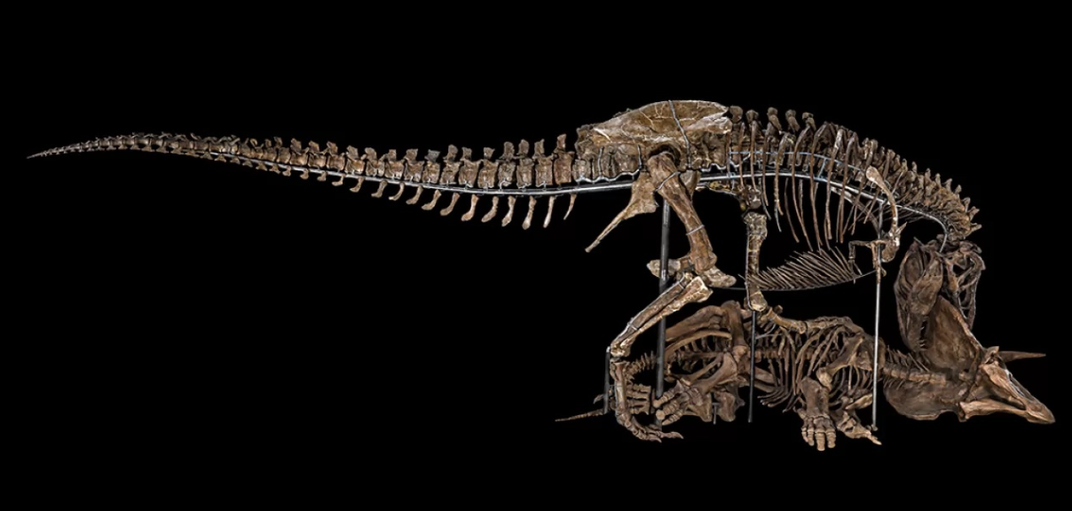 No visit to the museum is complete without exploring the Deep Time Hall of Fossils, a whirlwind tour through more than 4 billion years of earth's history featuring some 700 fossil specimens deposited throughout the annals of prehistory. Displayed here are the fossilized remains of everything from early critters like trilobites to massive sauropods and mammoths. 
So when it comes time to celebrate National Fossil Day on October 12, there's not a better spot to be than Deep Time. Among real dinosaur skeletons like the Nation's T. rex and the long-necked Diplodocus, inspiring paleontologists between ages three and ten will have a chance to partake in several kid-friendly expeditions, including partaking in a "dig" to uncover real fossils, to earn a junior paleontologist's badge. Experts from both the Smithsonian and the National Park Service will be on hand to answer any and all fossil-related questions. 
Learn How the Viral Origins of Monkeypox Help Scientists Combat the Current Outbreak
October 12, 12:30 p.m. ET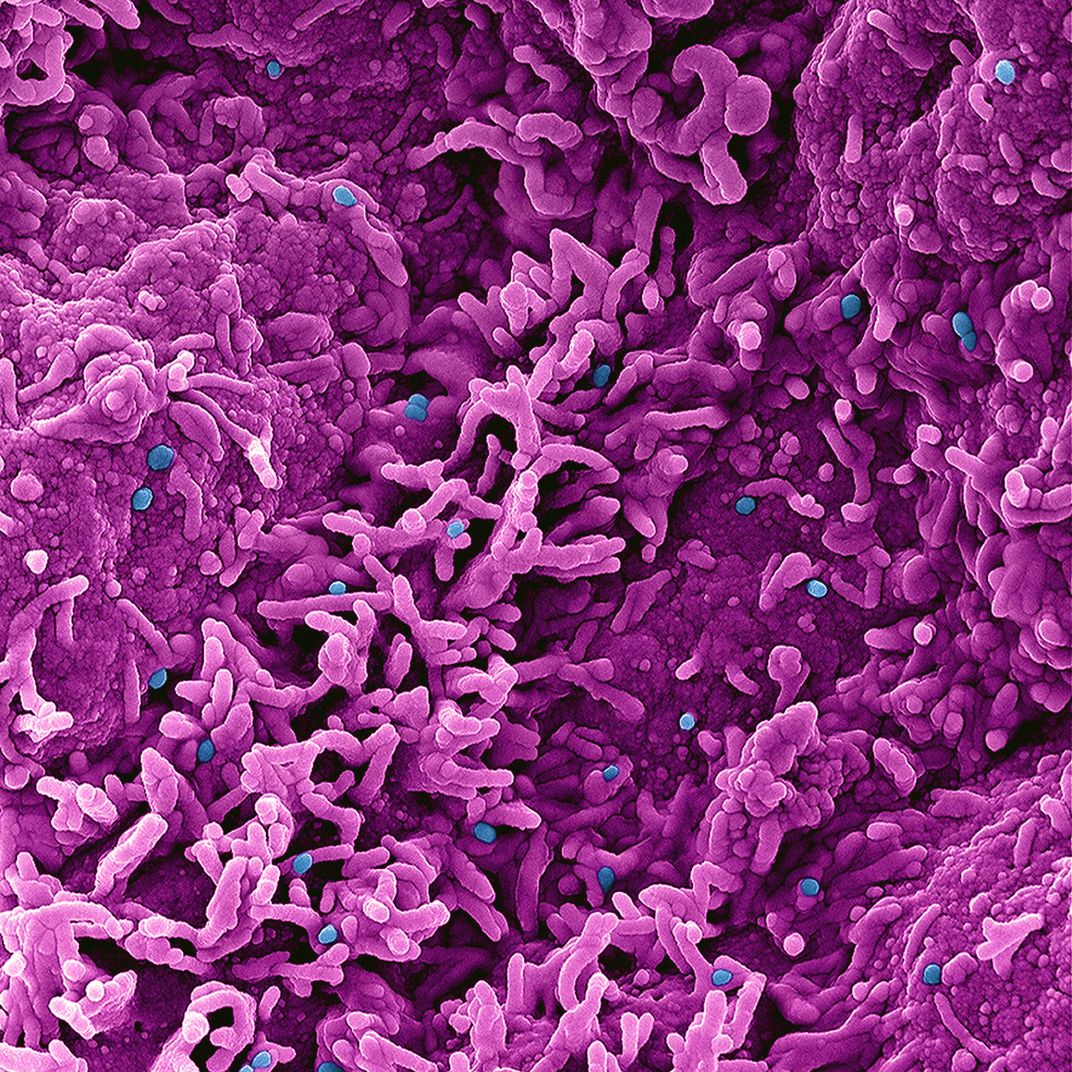 In recent months, monkeypox has dominated the public health newscycle. As its name suggests, the pathogen afflicts primates like monkeys and humans. But that's far from the virus's entire backstory— evidence shows that monkeypox originated in rodents and has been bouncing between humans and animals for millennia.
Untangling the rise of monkeypox is crucial for stemming the tide of the ongoing outbreak. Without knowing when and where a problematic pathogen developed and spilled over into humans, it is difficult for scientists to formulate an effective response.  This is why the work of Agam Rao, an infectious disease specialist from the U.S. Centers for Disease Control and Prevention, is crucial. Rao tracks outbreaks of monkeypox and other zoonotic pathogens (those spread between humans and animals) aiding our ability to to contain these diseases and prevent them from spilling over again in the future.
In this online event, which is part of NMNH's new series, "Shared Planet, Shared Health," viewers will learn more about Rao's research and hear the latest updates on the evolving response to monkeypox. Ashley Peery,  educator for the museum's "Outbreak: Epidemics in a Connected World" exhibition, will moderate the discussion. Tune back in on November 9 at 12:30 p.m. ET for the next installment of this series, "Superbugs, Antimicrobial Resistance, the Environment, and You." This program will explore how antimicrobial resistance spreads through the environment and  between humans, livestock, and pets- compromising our ability to fight bacterial diseases.
Meet the Researchers Making Archaeology More Accessible
October 13, 3:00 p.m. ET
While archaeology revolves around understanding the traits and practices that connect us as humans, the field has been mired in a long history of problematic research and exclusion. As a result, the study of ancient history is in dire need of an update.
In the online discussion, "Accessing Archaeology: A Conversation on Knowledge and Legacy," viewers will hear from five Black archaeologists who are transforming the field with their fresh perspectives and cutting-edge research. To contextualize major historical events like colonialism, slavery and the African Diaspora, these archaeologists excavate and study artifacts unearthed everywhere from Chicago and Maryland to the Caribbean and Mediterannean. This webinar welcomes questions from the audience to learn more about these archaeologists' experiences.
The webinar is presented by the museum's Department of Anthropology and the discussion will be moderated by Delande Justinvil, a research fellow at the museum and PhD candidate at American University.
And tune back in on November 15 at 4:00 p.m. ET for the next installment of this series, "Accessing Archaeology: A Conversation on Indigenous Knowledge and Heritage." The discussion will follow a similar template to the October event and feature a panel of preeminent Native American archaeologists. Museum archaeologist Dorothy Lippert will moderate the discussion.
Discover How Paleoanthropologists Put New Species on the Human Family Tree
October 13, 11:30 a.m. ET
Few scientific discoveries make waves like the discovery of an ancient human relative. Each new species is a vital data point for recreating the evolutionary history of humans and their prehistoric brethren, hominins. But the science behind these flashy fossil discoveries is just as exciting.
In this informative webcast, Sheela Athreya, a biological anthropologist at Texas A&M University, will walk viewers through the process of naming new hominin species. However, she'll leverage insights gained from her own paleoanthropology research and efforts to decolonize science to put a fresh spin on the conventional species concept.
To learn more, tune in to the latest installment of the HOT (Human Origins Today) Topic Series. The event will be moderated by museum paleoanthropologist and educator Briana Pobiner.
Understand the Ongoing Effects of Pandemic-Fueled Discrimination
October 18, 6:00 p.m. ET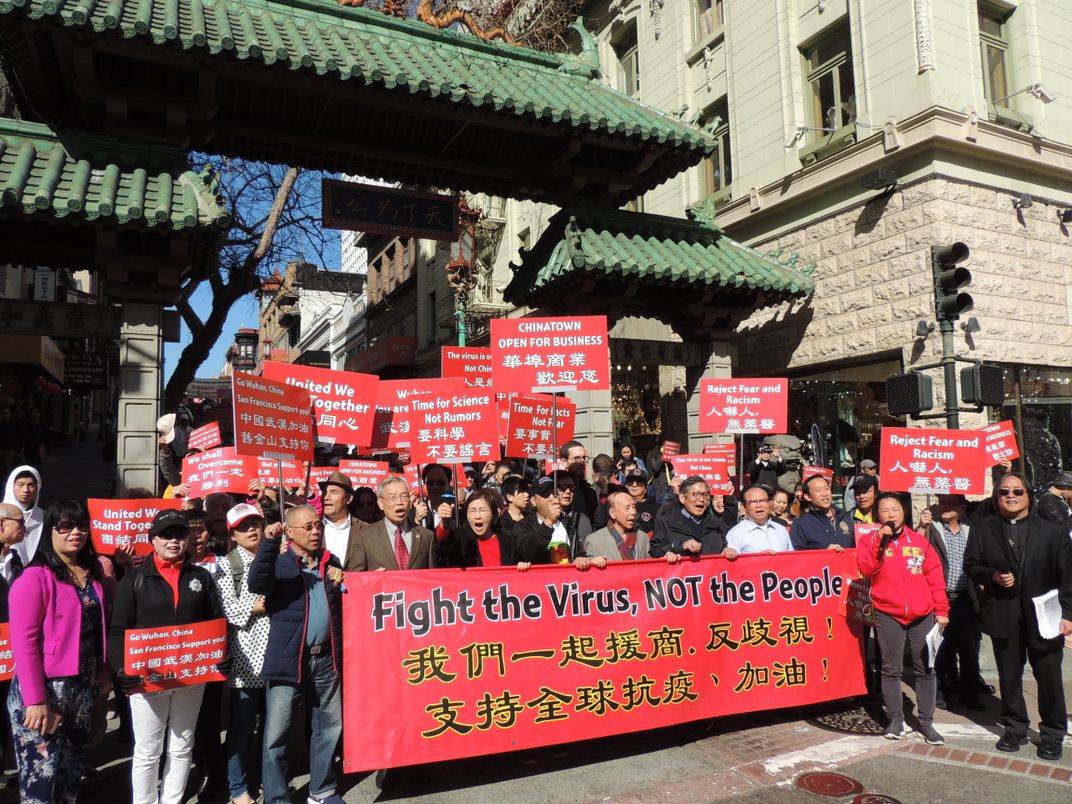 Eleven days before COVID-19 was declared a global pandemic, members of the Chinese American community held a banner that read "Fight the Virus, NOT the People" at one of the first rallies to protest pandemic-related hate crimes against Asian Americans. Although this issue came to a head during the lockdown, the roots of this ongoing discrimination existed long before everyone began donning face masks and disinfecting their groceries.
Now, scholars are grappling with how the fallout from the pandemic continues to impact the wellbeing of the Asian American community. To learn more, tune into the first installment of "In the Pandemic's Wake: Social Change and Reflection with Asian American and Pacific Islander Leaders," a new virtual series presented by Smithsonian's National Museum of Natural History and Smithsonian's Asian Pacific American Center. Among the preeminent scholars participating in the discussion is Theodore Gonzalvez, the Curator of Asian Pacific American History at the Smithsonian's National Museum of American History. The following month, on November 17 at 6:00 p.m. ET, will discuss the power of art to address social justice and change.
Sing Along in Appreciation of All Things Bats
October 22, 10:00 a.m. ET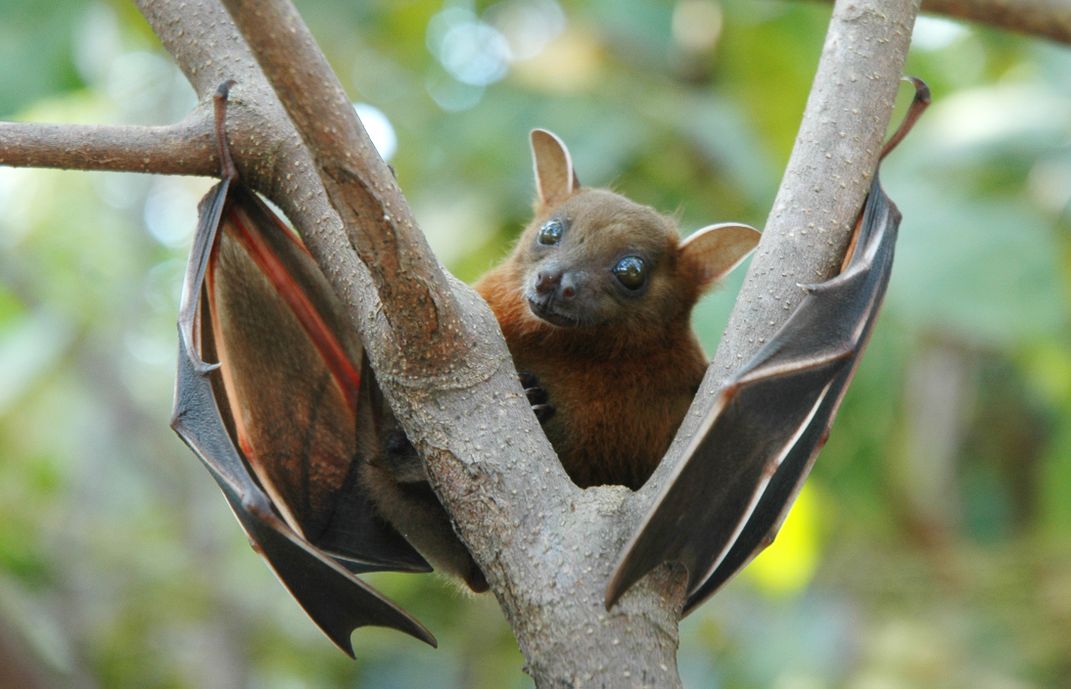 As Halloween approaches, bats flutter into the zeitgeist along with other spooky animals like spiders, snakes and black cats. However, these furry fliers are more deserving of adoration than fear. As pollinators and pest control, bats serve as crucial cogs in ecosystems around the world year-round. So it's only right that these misunderstood mammals get a week all to themselves each year.
Celebrate this year's Bat Appreciation Week (which runs from October 24 – 31) by heading to the museum's Q?rius space for interactive activities and a festive concert featuring musician Mister G singing about all things bats. This free family program is made possible through a partnership between the museum and the U.S. Forest Service and Bat Conservation International. And everyone is welcome to get in the Halloween spirit by wearing their best bat-themed attire.
Related Stories:
Get to Know the Planet's Pollinators and More Natural History Programs This June
Real Bats Are Superheroes Too
Meet the Scientist Studying How Humans Started Eating Meat
Five Things You Shouldn't Miss in the New Fossil Hall