NATIONAL MUSEUM OF NATURAL HISTORY
New Smithsonian Exhibition Explores the Intersection of People and Nature
See the historic giant hornet 'nest zero' and explore how communities near and far interact with nature in 'Our Places'
---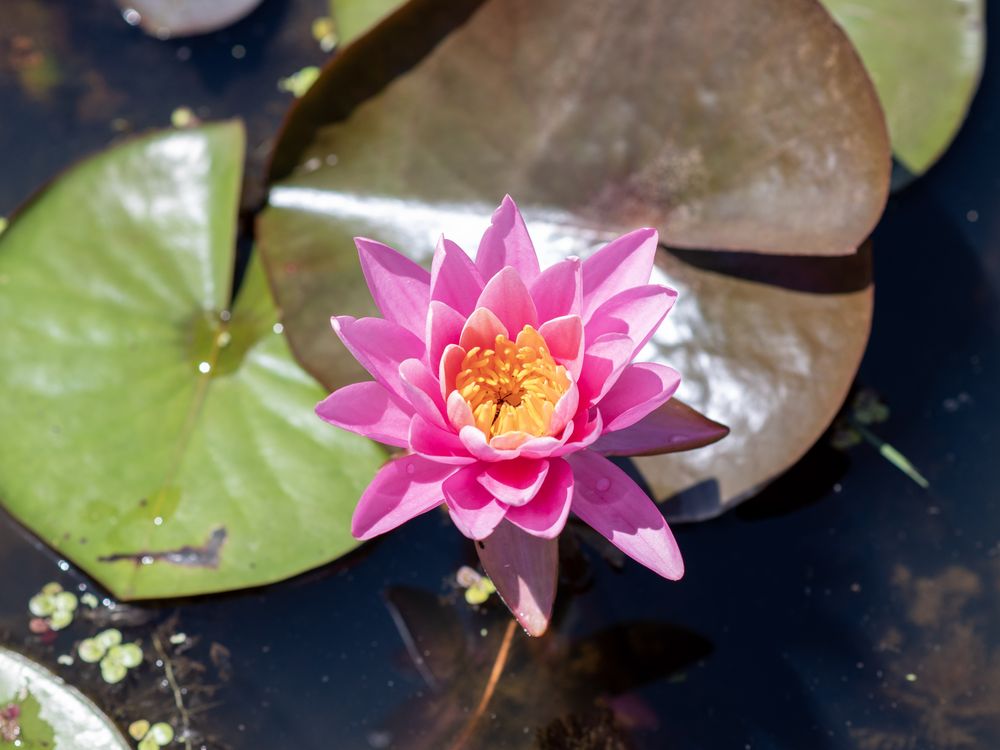 On Friday, July 1st, the National Museum of Natural History will unveil "Our Places: Connecting People and Nature," a new exhibition exploring how peoples' experiences with nature inspires them to make a difference outside. Through participatory displays and intriguing specimens, visitors will meet dedicated scientists and community members working to protect dynamic environments around the globe, from tropical rainforests and coastal mangroves to local neighborhood greenspaces spread across Washington, D.C. 
One of the 'buzziest' objects highlighted in the new exhibit is the historic Asian giant hornet "nest zero." In 2019, the discovery of this nest in Washington State sparked headlines across the country that so-called "Murder Hornets" had arrived in the states from Asia. While the giant hornets are not threats to humans, these ruthlessly efficient predators could devastate populations of important pollinators like honey bees. Using their powerful jaws to decapitate bees, just a couple giant hornets can decimate an entire colony.
To quell the impending invasion of these head-chopping hornets, researchers in Washington State reached out to
Matt Buffington
, a Smithsonian-USDA research entomologist who works with the
Systematic Entomology Laboratory
. Buffington uses the museum's National Insect Collection as a reference to keep tabs on which insects belong in the United States and which are potentially destructive newcomers. "The National Insect Collection is not just a bunch of dusty specimens—it's a resource we use every day," Buffington says. "It's really a national treasure."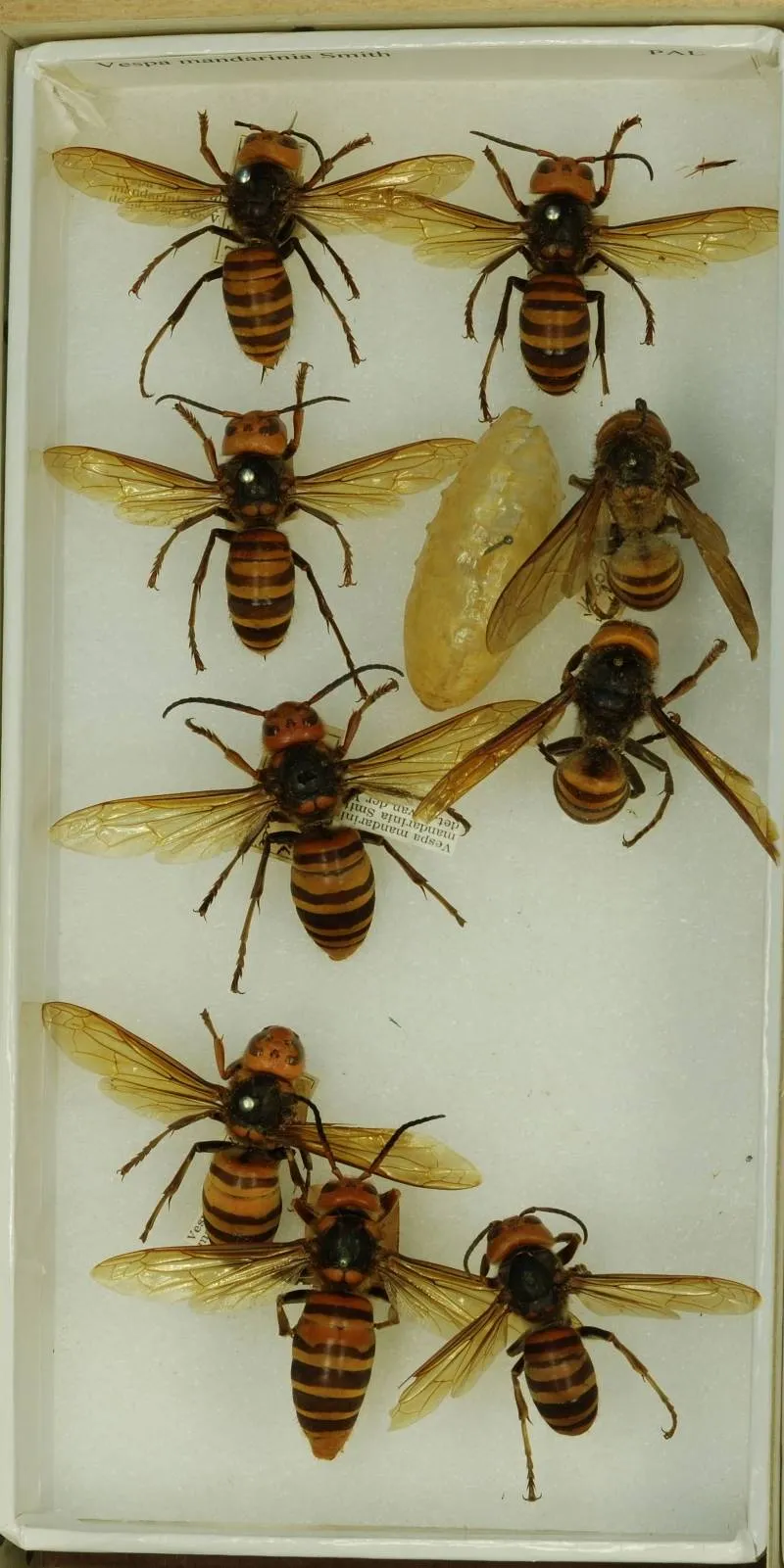 So when two-inch long, orange and black hornet specimens came his way, he knew he was looking at something unlike any species native to North America. "The insect collection at the Smithsonian provided us with the knowledge to determine what the Asian giant hornet is and why  it doesn't belong here," Buffington says. "Because if it did, we would have already encountered it in the collection."
Buffington and a team of researchers suited up and headed into the woods to find the dangerous hornet hive. Because the giant hornet's quarter-inch stingers are capable of piercing through standard bee-keeping attire, Buffington and his colleagues wore thick mesh suits right out of a sci-fi television show. Visitors can see one of these heavy-duty suits on display along with a giant hornet specimen outfitted with a radio transmitter, which is how the scientists located and removed the nest from a tree trunk.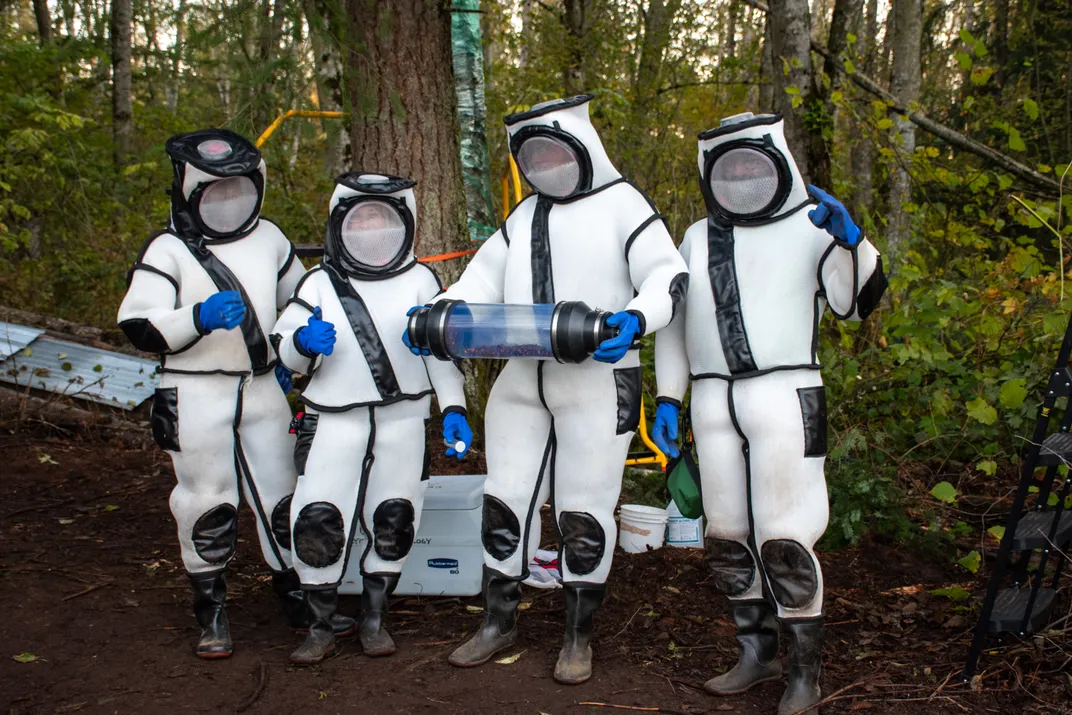 The existence of this hornet hive across the Pacific Ocean from the giant hornet's native range highlights how the connection between humans and nature poses potential negative consequences for native ecosystems. As humans transport food and goods, invasive interlopers are moved around the world and dropped into ecosystems ill-prepared for their arrival. In "Our Places," visitors can learn how Asian giant hornets and local invasive species like spotted lantern flies, kudzu vines and snakehead fish threaten native ecosystems. 
But "Our Places" highlights how developing a closer connection between people and nature can address many environmental issues. In addition to spotlighting attempts to stifle invasive species, the displays in "Our Places" highlight efforts to incorporate accessible, equitable green spaces in urban communities, reinvigorate barren soil through Indigenous community-led restorative agricultural practices and sustainably harvest seafood through minority-owned aquaculture programs in the Chesapeake Bay.
Personal stories from scientists and local community leaders
bring these projects to life and highlight why natural environments are worth protecting. Visitors will not only learn about fieldwork in locales like India and Peru, but also get an in-depth look at vital places closer to the Washington area such as the city's
Rock Creek Park
and Maryland's
Eastern Shore
.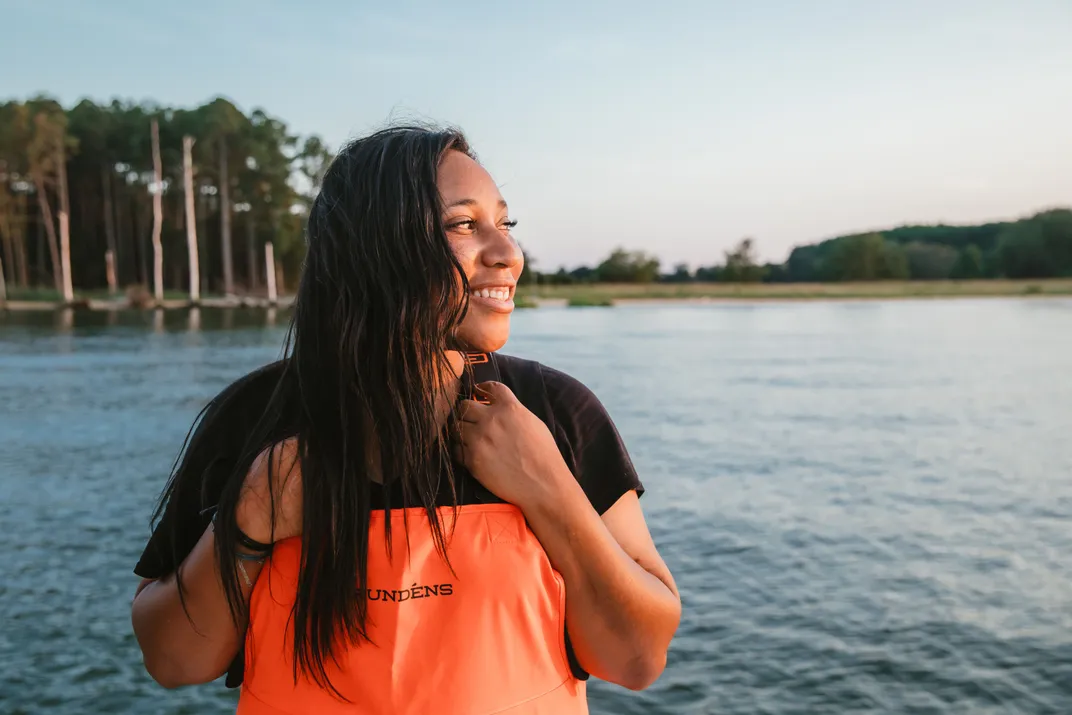 Many of these local spaces provide natural oases to communities often overlooked by conservation efforts. One example is Kenilworth Aquatic Gardens, the only national park in the country dedicated to aquatic plants like water lilies and lotuses. Nestled near the banks of the Anacostia River in northeast Washington's Kenilworth neighborhood, this mosaic of marshes had been utilized by the Nacotchtank tribe for millennia. In the 1880s, a Civil War veteran and his daughter cultivated the local wetlands into ponds bursting with aquatic plants that are home to animals like beavers, snapping turtles and blue herons.
Today, the gardens and the surrounding Kenilworth Park and nearby
Anacostia Park
are rare green areas in a largely paved area of D.C. "In this historically Black area, people can find a place of solace in this backyard oasis," says Zerline Hughes Spruill, community engagement manager at
Friends of Kenilworth Aquatic Gardens
who is one of the local community members featured in "Our Places." Hughes Spruill and her colleagues are dedicated to making this historic space as accessible to the local community as possible.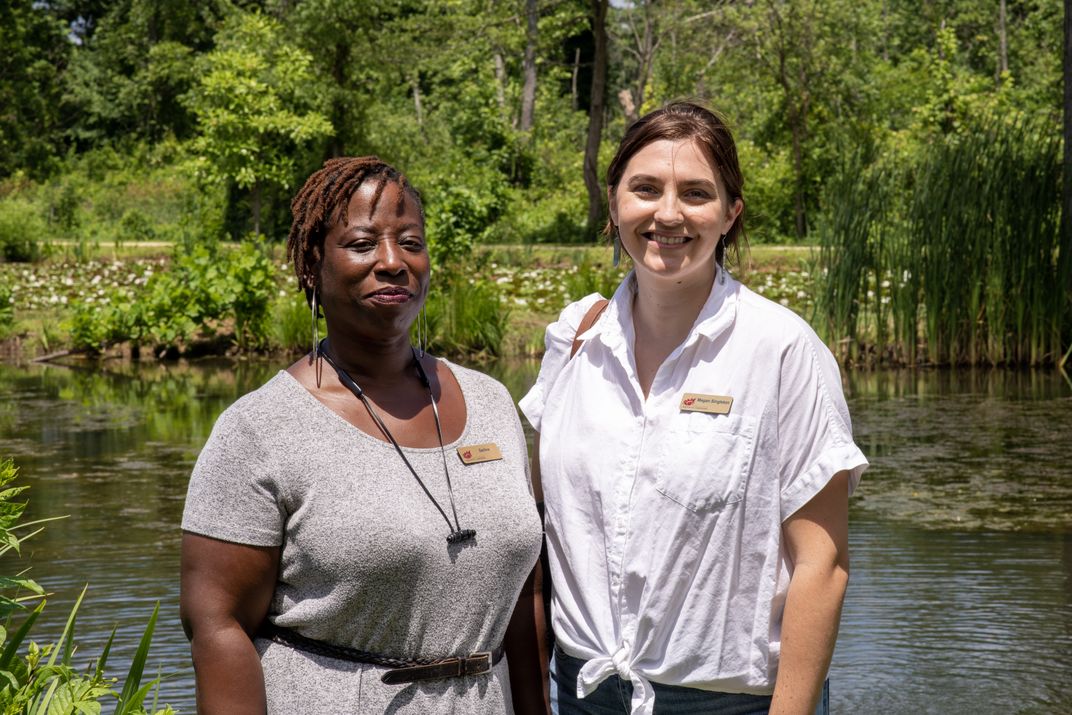 In "Our Places," visitors will be able to learn more about why green spaces like Kenilworth Aquatic Gardens are so vital to local communities. "By emphasizing that we are all connected to the natural world, 'Our Places' provides new opportunities for heightening understanding of our planet's biodiversity and a range of environmental issues," said
Torben Rick
, the museum's curator of North American archaeology who helped curate the new exhibition. "From differential access to nature and personal safety to biodiversity stewardship and sustainability, 'Our Places' challenges museum visitors to see themselves as part of the natural world and share their experiences and connections with others."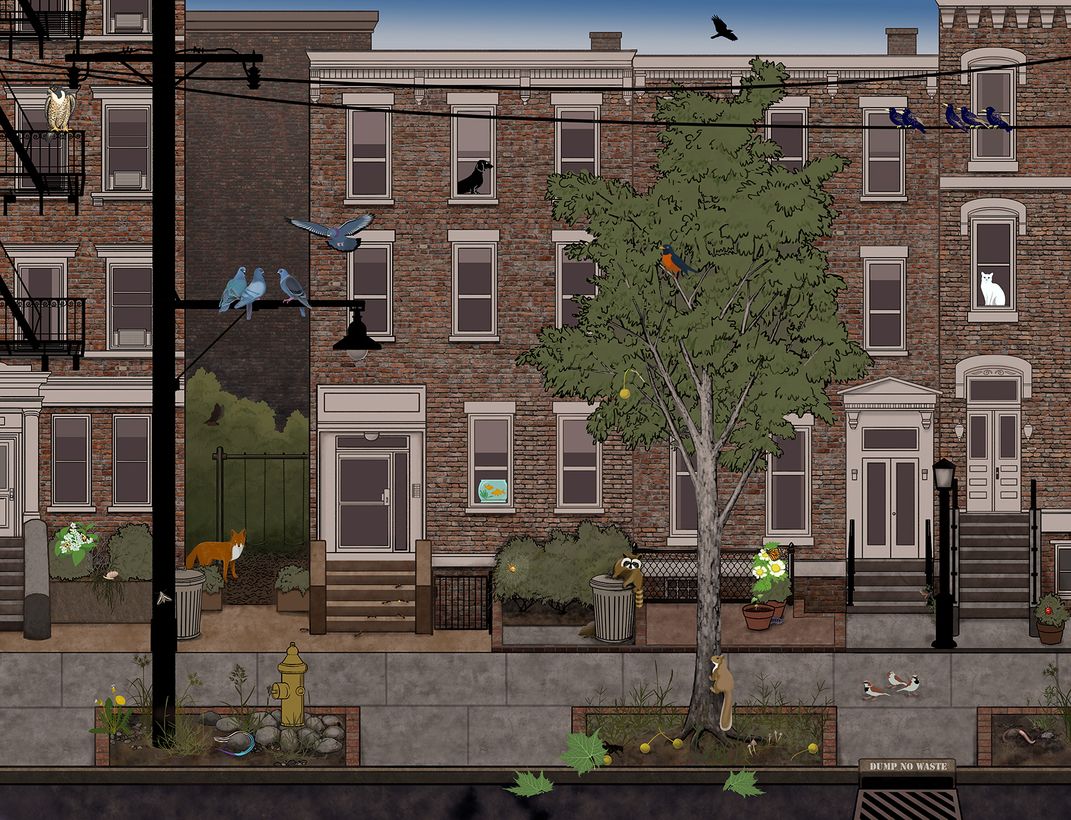 The interactive space is designed for visitors to participate in the exhibit's larger story. "I feel like an interior designer who sets up the house and then hands the keys over to the guests," says exhibit designer Kim Moeller. As they encounter the various places and people highlighted throughout the exhibit, visitors will have the ability to participate in a range of activities. They will be able to identify local birds and other animals through nature recordings, design more inclusive parks that welcome entire communities and even leave notes and drawings behind to complement the displays themselves. By sharing their own personal experiences in nature, visitors will ensure this dynamic exhibition continues to evolve. 
The exhibition will be on view through July 2024.
Related stories:
Notorious Asian Giant Hornet Finds Home in Smithsonian
Your Genomic Story Awaits at Smithsonian
Smithsonian's New Holographic Experience Dives Into Marine Conservation
Don't Miss These Objects When the Smithsonian's Natural History Museum Reopens