The Ten Best Children's Books of 2018
Our picks deliver feminist history, folklore reimagined and an adventurous romp through awe-inspiring destinations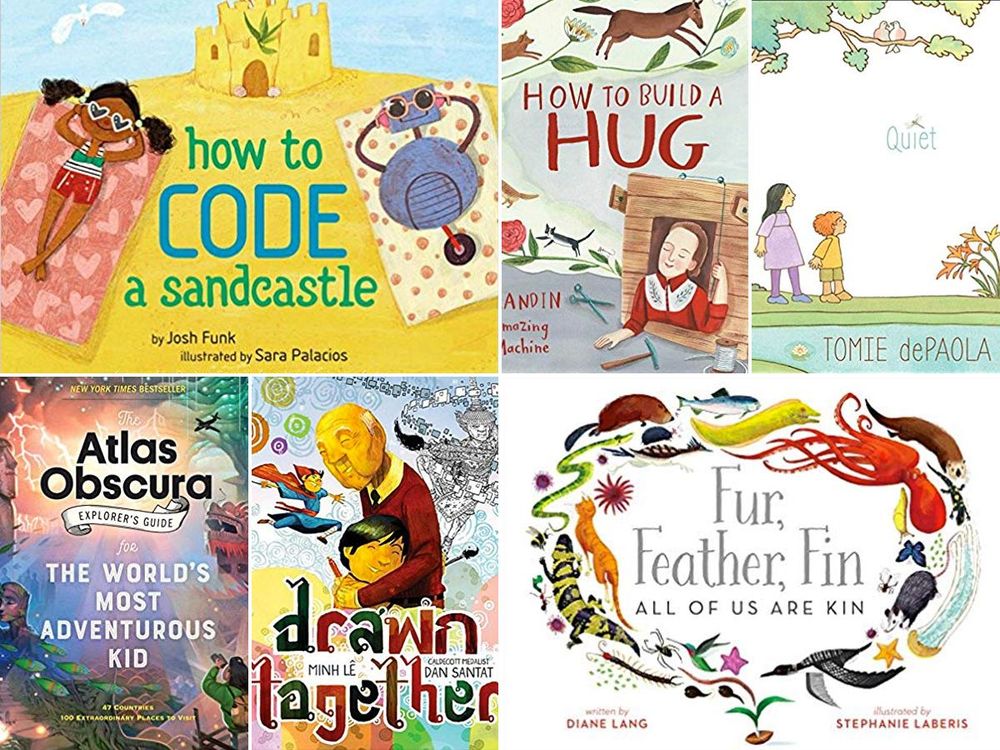 I think I love children's books more than most children. I could spend hours in bookstores and libraries, getting lost in the whimsical story lines and illustrations. Now that I am a mother of two young girls, I find particular joy in introducing them to my all-time favorite characters—Ferdinand, Ms. Frizzle, Amelia Bedelia—and in discovering new stories that are quickly becoming their classics.
When my four-year-old (think: a little Ramona Quimby) had a rocky transition to preschool, one of the first tools I used to help her navigate the situation was a book—The Kissing Hand, by Audrey Penn. For weeks at drop off, like Chester Raccoon and his mother, we kissed each other's palms, and her anxiety melted away. As a parent, I was reminded of the incredible value of books, as prescriptions for everyday problems.
From a meditation on the importance of being quiet and still to a rhyming exploration of the diversity of life on Earth, my favorite books this year are ones with messages that help kids understand and interact in the world around them.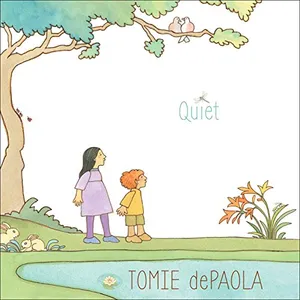 If you're familiar with Tomie dePaola, it's most likely because you've read his 1975 classic Strega Nona, about a young man who doesn't follow directions with disastrous results. With the author-illustrator's latest book, Quiet, there's a lot less secondhand anxiety.
The plot is simple. A grandfather is on a walk with his grandson and granddaughter. They observe busy bees, birds aflutter and their own dog chasing after a ball, before Grandpa invites them to sit on a bench. When they stop to rest, they notice the other things around them slow down as well. "I can think, when I'm quiet," says the girl. "I can see, when I'm still," says the boy.
Apparently, dePaola was moved to write the measured and meditative story when he observed a family sitting at a restaurant, all on their phones. With Quiet, notes Publishers Weekly, the author "reminds the reader that the great rush of life is not all it's cracked up to be—and that pausing can open people, and moments, to wonder." Wonder. At Smithsonian, we're all for that.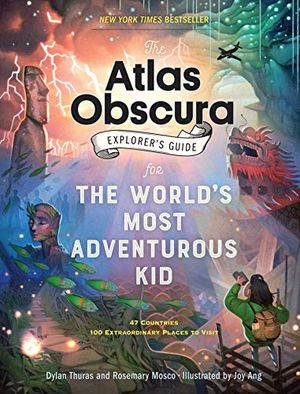 As a parent, I've found fact-filled anthologies to get the best mileage. They allow us to pick the biography of a heroic woman or two (Goodnight Stories for Rebel Girls) at bedtime or a vibrant map (The 50 States) to study until we get to the next pit stop on a car trip. The Atlas Obcura Explorer's Guide is a treasure we'll come back to again and again.
The playful guide starts with an aspirational packing list, noting everything from sun protection to goat treats ("just in case you run into some adorable, hungry goats"), and then launches into an adventure plan of 100 places in nearly 50 countries. Authors Dylan Thuras and Rosemary Mosco describe natural phenomena, like Antarctica's Blood Falls, and man-made destinations, including Peru's Nazca Lines. And the way the book is structured, with far-flung yet similar places, such as sunken cities, creepy catacombs, lava lakes and abandoned amusement parks, featured back-to-back, serves to emphasize one of its key messages: "Distant countries have more in common than you could ever imagine."
The tome will leave kids (and adults) with a real wanderlust. Take me to Zambia's Devil's Swimming Pool!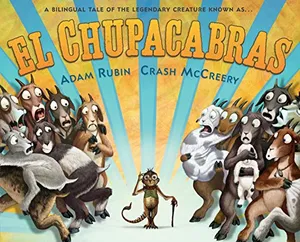 Adam Rubin, of Dragons Love Tacos fame (if you haven't read it, get your claws on a copy…now!), is back at it with El Chupacabras, a refreshingly quirky tale of the mythic "goat sucker." Like Bigfoot and Nessie, the chupacabra is a well-known beast in cryptozoology, with its first sightings reported in the mid-1990s in Puerto Rico. Described by witnesses as a clawed creature with glowing red eyes and spikes down its back, it's been blamed for sucking the blood of goats, sheep, chickens and other animals.
Illustrated by Crash McCreery, a creature designer for Jurassic Park and other films, Rubin's tale has a unique linguistic twist. It's bilingual, but with each sentence written half in English and half in Spanish, then a second time with the languages reversed. "This all happened a long time ago, en una granja de cabras," the scene opens. "Todo esto ocurrió hace mucho tiempo, on a goat farm." The approach feels like an effective one for second-language learning. All proceeds from sales of the book go to the Hispanic Federation.
Having trouble seeing our list of books? Turn off your ad blocker and you'll be all set.
For more recommendations, check out The Best Books of 2018.
A Note to our Readers
Smithsonian magazine participates in affiliate link advertising programs. If you purchase an item through these links, we receive a commission.