The 2023 Smithsonian Folklife Festival Explores the Many Ways Americans Express Their Spirituality
Tibetan Buddhist monks, Yiddish musicians and many more creatives will share their cultural practices with visitors to the National Mall
Ruslana Makarenko has been gilding Ukrainian Orthodox icons of Jesus Christ, the Virgin Mary and saints since she was 8 years old. Her father, Sviat Makarenko, says that her delicate fingers were the perfect tools in his art studio. Now, decades later, the father-daughter duo paints massive imagery of biblical events on the ceilings of churches and cathedrals across North America.
"Everybody approaches their faith uniquely," says Ruslana, who helps run the Makarenko iconography business, Ecclesiastical Art & Design, based in Philadelphia. "I think that's the beauty of faith. It is an introspective experience."
Since 1967, the Smithsonian Folklife Festival, produced by the Smithsonian's Center for Folklife and Cultural Heritage, has been a stage for people like the Makarenkos to showcase their cultures. Over the years, the free festival with pop-up tents on the National Mall in Washington, D.C. has spotlighted everything from the Peace Corps to NASA to circus arts, along with regions and countries the world over. This year, in addition to exploring the Ozarks, the festival (from June 29 to July 4 and July 6 through July 9) will examine American culture through religions. "Creative Encounters: Living Religions in the U.S." will focus on the experiences of Buddhists, Christians, Hindus, Jews, Muslims, Native Americans and Pacific Islanders, Sikhs, practitioners of African-descended religions, Humanists and others through performances, artwork and food presentations.
The percentage of Americans who identify with religion has significantly decreased over the past century. According to Gallup polling, 49 percent of Americans reported that religion was a very important part of their lives in 2021 compared to 70 percent in 1965. But, despite the statistical drop in religious connection, Michelle Banks, the lead Smithsonian curator for "Creative Encounters," says cultural practices surrounding religion continue to blossom throughout the country.
"Our reason for being is to celebrate traditional arts, artisans and cultural practices," says Banks, who has been attending the Folklife Festival since she was a child. "But through that, everyone we talked to [for the festival] is thinking about the future. If a tradition is going to survive, it has to be passed on, and it has to adapt."
"Creative Encounters" will help explore the rituals and traditions that continue to thrive in the United States. Themes including "Sound Religion," "Body and Spirit," "Faith Makers," "Kitchen Theology" and "Futurism" will highlight different ways that people express their faith and their belonging to a spiritual community. From hula dancers and taiko drummers to pierogi makers and storytellers, presenters at the festival will bring one or more of these themes to the table during the Folklife Festival.
"It is just endlessly fascinating the way people are sustaining their traditions and transforming them to continue to be vibrant and useful in their lives," says Rebecca Fenton, another curator for "Creative Encounters."
Fenton and Banks have worked tirelessly since 2019 to find unique presenters from across the country. The Folklife Festival team primarily recruited presenters through open casting calls that started in September 2019, but they also reached out to historians and cultural experts throughout the U.S. for recommendations.
"The heart of this program is the encounter," reads the Smithsonian Folklife Festival's website. "Moments of encounter sometimes generate friction, but they also open paths toward deeper relationships and possibilities to create something new."
While the Makarenkos have been free to create their paintings and stained-glass artwork of religious imagery in America since Sviat's father immigrated here in the mid-20th century, they have found that often, in Ukraine and here in the U.S., Ukrainian and Russian culture have been lumped together. Before their family came to America, the making of Ukrainian iconography was almost squashed by communism. The Makarenkos pride themselves on their Ukrainian heritage and use traditional Ukrainian methods, employing bright colors and creating light features on their subject matter. Since the Russian invasion of Ukraine early last year, they now feel more Americans have a better understanding of the independent culture of Ukraine.
"People are finally recognizing Ukraine as its own unique culture that has never been part of Russian culture," says Ruslana. "We have always been our own nation."
The Makarenkos will display several of their most treasured icons at this year's Smithsonian Folklife Festival, including some painted with egg yolk tempera, a traditional method that dates back to the first century B.C.E. While they can't recreate the sacred spaces of cathedrals where their intricate work adorns walls and ceiling, like St. Mary Magdalene Catholic Church in Flint, Texas, and St. Michael's Cathedral Basilica in Toronto, they hope to use their icons to inspire prayer.
In another encounter, presenters from the YIVO Institute for Jewish Research in New York will create an environment that will help visitors experience Yiddish culture. Yiddish culture evolved over the past 1,000 years among Ashkenazi Jews in Eastern Europe, who developed a language based off of Hebrew. Before World War II, almost 7 million Yiddish-speaking Jews lived in Central and Eastern Europe. Today, between 500,000 and one million people speak Yiddish around the world, primarily in the U.S., Canada, Europe and Israel.
Various artists will play Yiddish folk music amid displays of art, including traditional sheet music from the Yiddish musical past. "I think a lot about telling the story with music," says Alex Weiser, the director of public programs for YIVO. "The story I wanted to tell at this concert is about the way that you can take one song and transform it in so many different ways."
YIVO will also host a pickling workshop for festivalgoers. Pickled foods have been around for thousands of years, but the now-iconic pickled cucumber became popular in America after Jewish immigrants from Eastern Europe introduced them to New Yorkers. The shops that they opened in the late 19th and early 20th centuries hooked Americans on kosher pickles.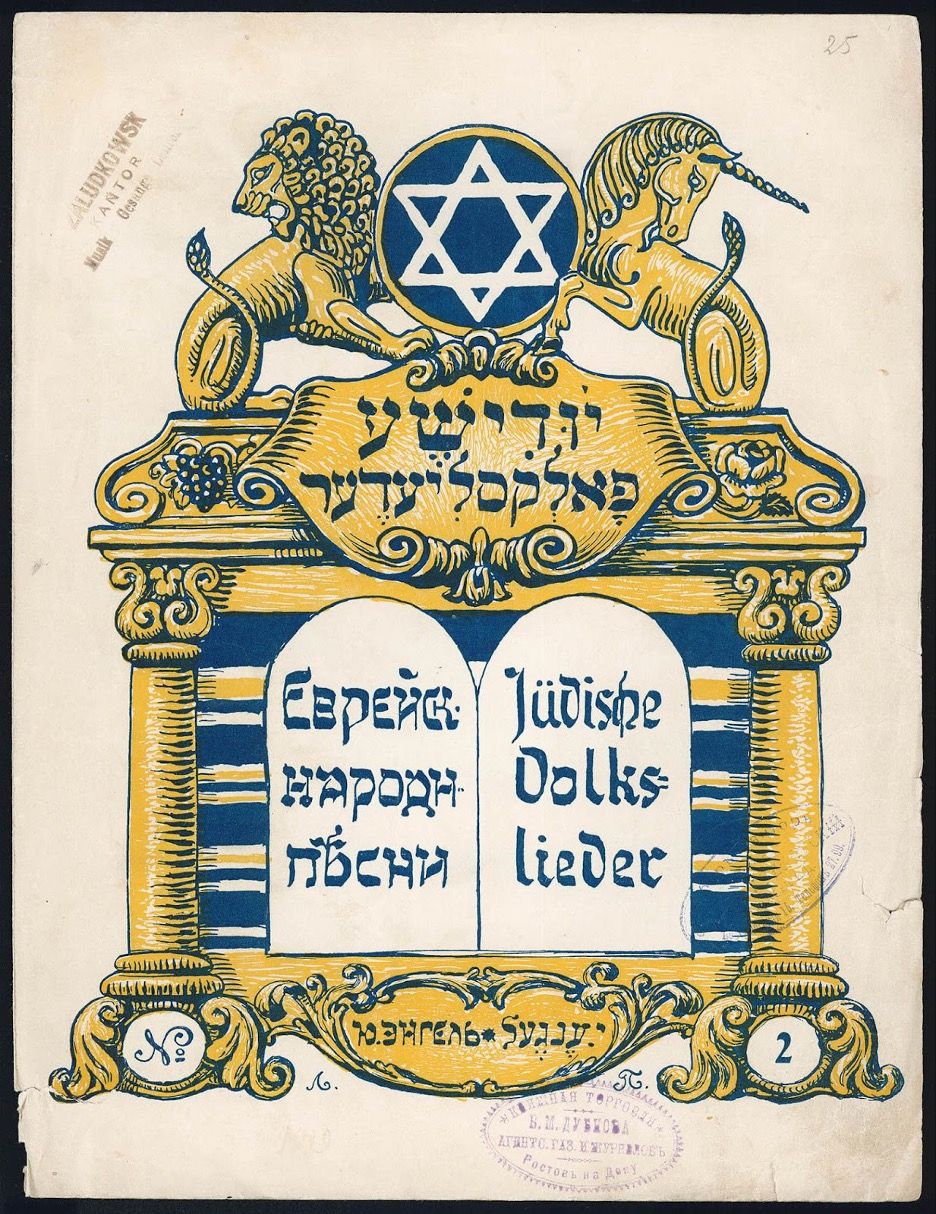 The YIVO Institute was founded in 1925 in what is now Lithuania. During World War II, Yiddish scholars and enthusiasts managed to smuggle priceless cultural artifacts out of Europe to preserve Yiddish culture for future generations. Now, New York City serves as YIVO's home base, where the institute holds millions of Yiddish artifacts.
"The United States has become home in that most descendants of Yiddish-speaking Jews live here," says Weiser. "In fact, there's a lot of really vibrant Jewish culture that has been created here in the United States, too. It's a really important part of the fabric of American history."
In another corner of the Mall, Losang Samten, a Tibetan American scholar and former Buddhist monk, will invite visitors to connect with one of his spiritual traditions. The founder and spiritual director of the Chenrezig Tibetan Buddhist Center in Philadelphia will create, with the help of festivalgoers, a sand mandala.
Making a sand mandala involves the ancient Tibetan practice of sand painting, or meticulously spreading colorful sand particles over a patterned table. The mandala is thought to bring energy and healing to both its makers and the area surrounding it. Samten has been traveling around the world creating sand mandalas for more than 35 years, but he has yet to return to his homeland, where the ancient art was virtually wiped out when China invaded Tibet in 1949. Since then, experts estimate that 1.2 million out of 6 million Tibetans have been killed. Traditional cultural and religious practices were outlawed, and to this day, Tibet is still occupied by China, forcing generations of Tibetans to be separated by law from their ancient culture.
Unlike in his native land, Samten is able to practice his culture freely in the U.S. He says that he feels an interest from Americans, and he is excited to show new faces the ancient practice.
"Freedom is important. The main message of Tibetan Buddhism is freedom, freedom from suffering," says Samten. "The mandalas are a wonderful symbol of how we free ourselves, physically, mentally and emotionally."
The sand mandala that Samten is creating during the Folklife Festival is a mandala for healing. Samten hopes it will bring healing to festivalgoers who choose to participate, as well as the rest of the world, after the coronavirus pandemic.
"There are numerous mandalas, but the world has been through a lot, tremendously, through Covid-19," says Samten. "Healing is very necessary, and therefore, it is called the mandala for healing."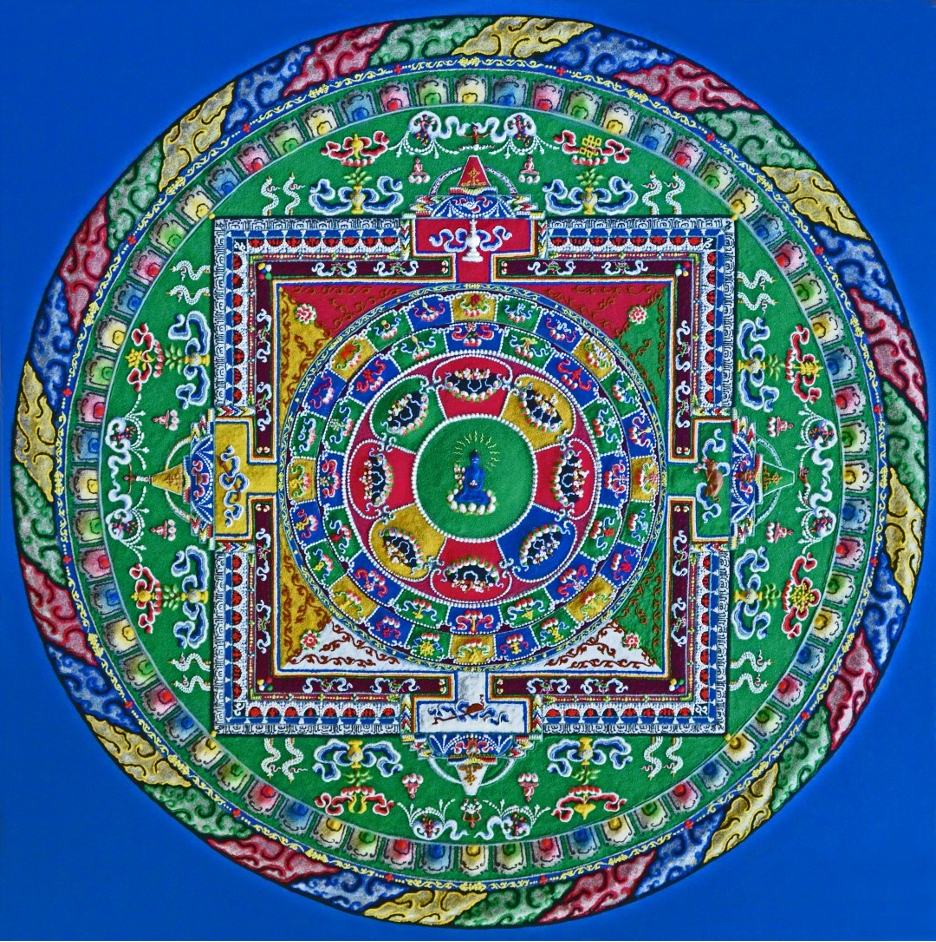 Each of these presenters has found a home in the U.S. and a place to share their art and culture at the Folklife Festival. Their work, along with the displays of many other presenters, will give visitors a small taste of the creative cultures and religions practiced in our country.
"I think there's going to be a really fruitful cross-pollination between these different experts in the same discipline," says Fenton. "They have very different backgrounds and perspectives."