This Unassuming NYC Home is the Legacy of America's First Foodie
James Beard's culinary philosophy helped shape American cuisine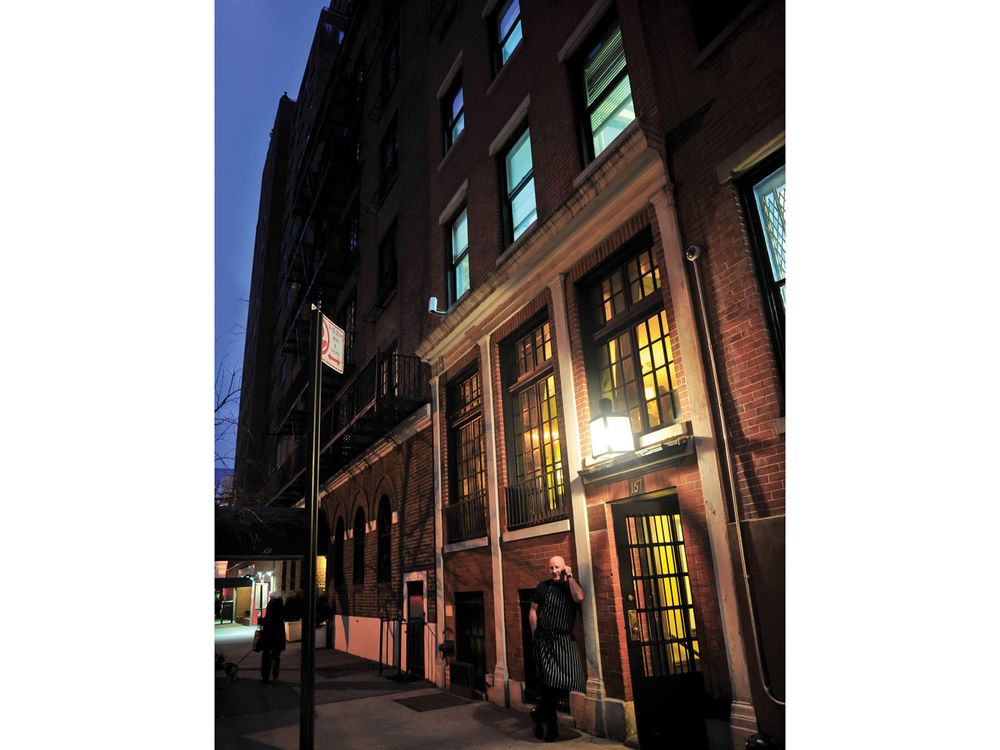 ''I believe that if ever I had to practice cannibalism, I might manage if there were enough tarragon around," James Beard once said.
He had a lot of opinions about food. That's only natural. Beard loved American cuisine at a time when others might only use that word to refer to dishes coming from France and Europe. And he helped to create American food culture.
Beard, who was born on this day in 1903 in Portland, Oregon, has been described as America's first foodie. He was the first chef to have his own television show, hosting I Love to Eat on NBC in 1946. Throughout his long career, his cookbooks and columns helped to create a place for American food in the culinary world. A central part of his legacy was the Greenwich Village home in New York where he'd taught cooking since 1960.
"Before Jim Beard, the average American table was meat and potatoes," says former Beard student Jerry Lamb in the trailer of a new PBS documentary about Beard. "And casseroles were made from canned soup." But Beard's food advocacy helped to make cooking as art a normal thing in the United States.
It also helped shape modern food culture. "He spoke of the importance of localism and sustainability long before those terms had entered the culinary vernacular. He was a forerunner of the farm-to-table movement and helped create the iconic Four Seasons concept and menu," writes a PBS press release about the documentary.
Beard was also an "exuberantly gay man," writes Frank Bruni for The New York Times. "Anyone who knew him well knew him that way, but during his lifetime, there was typically a difference between what was privately understood and what was publicly said," writes Bruni. "A cloud hovered over gay people."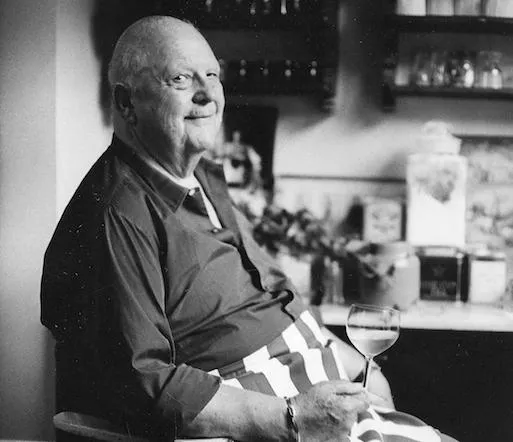 Beard's obituaries, written in 1985, mention that he was unmarried and that he loved dogs but do not mention his former partner Gino Cofacci or the fact that he was expelled from college because of having relationships with other men, Bruni writes. And he's still not widely remembered as gay, even though he came out in 1981–in his autobiography, no less, writes Jon Shadel for Vice. Beard's biography on the James Beard Foundation website doesn't mention his orientation, either. But the new PBS documentary talks about Beard's life as a gay man, writes Bruni, and other writers are beginning to uncover how Beard's identity as a gay man helped to shape his cultural legacy.
When Beard died, his chef friends—notably Julia Child, who became famous partly because of her television cooking show—got together to cement his legacy of elevating food into an art form in the public eye. The James Beard House—his former home—opened to the public a year after his death, according to the James Beard Foundation website. It's been described as "North America's only historic culinary think tank," writes Mosaic Traveler, where chefs come to host small dinners (well, 76-odd guests) with big cultural clout. The James Beard Foundation curates the dinners as well as organizing and hosting programs with aims like reducing food waste and increasing food sustainability.
It's not quite a restaurant—for instance, waitstaff are considered regular employees and entitled to benefits—and not quite a museum. "While he was alive, Beard always welcomed students, authors, chefs, and other food and beverage professionals into his home," writes the James Beard Foundation. "His kitchen was truly at the heart of America's burgeoning 20th century food scene."  It still is. 
The foundation also administrates the James Beard Foundation Awards, which have been called "the food world's equivalent of the Academy Awards." The mandate of the awards is to celebrate American food culture and innovation. The 2017 awards were handed out at a black-tie gala in Chicago on Monday night—Chicago Mexican restaurant Topolobampo took home top honors.
It's an amazing legacy for someone whose full history is only beginning to be remembered.