U.N. Climate Change Report Calls for Urgent Action
Countries must strive for more ambitious emissions goals over the next decade, scientists say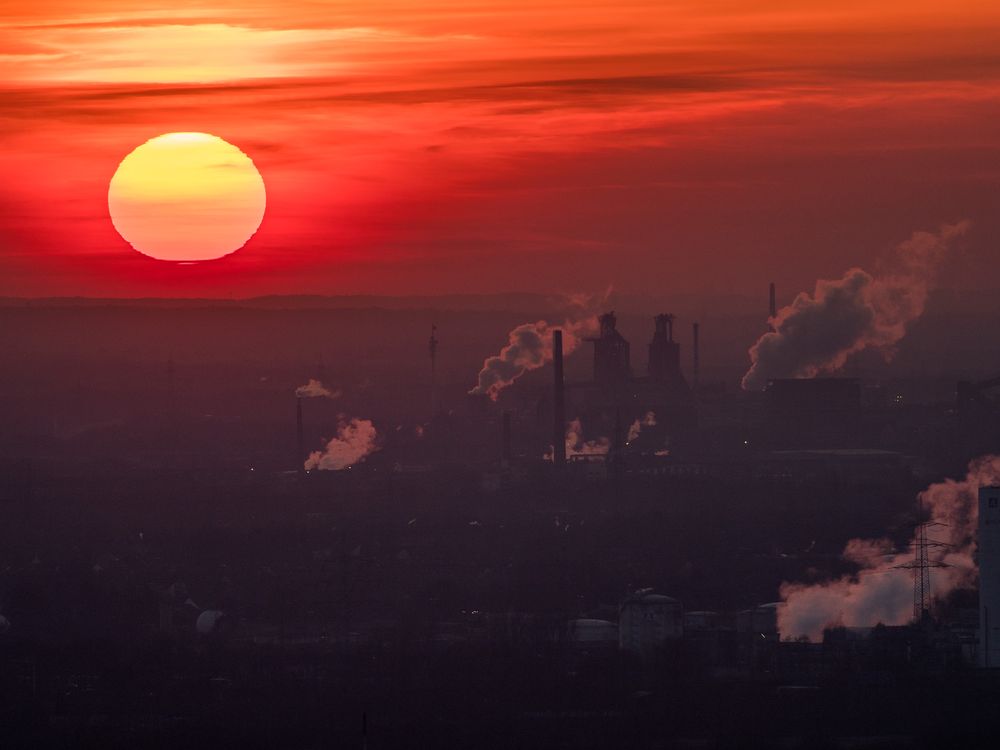 Humans will need to cut greenhouse gas emissions nearly in half by 2030 to prevent the most catastrophic effects of global warming, according to a new report from the United Nations' Intergovernmental Panel on Climate Change (IPCC). Meeting this new goal is one of the last chances to stop the planet from warming more than 1.5 degrees Celsius above pre-industrial levels, experts say.
The new report by more than 93 scientists emphasizes that we still have time to get on the right track. But the window of opportunity is closing.
"This is the stone cold truth laid out in unassailable science by the world's top climate experts," Manish Bapna, president and CEO of the Natural Resources Defense Council who was not involved in the analysis, says in a statement, per NBC News' Evan Bush and Denise Chow. "We're hurtling down the road to ruin and running out of time to change course."
To avoid the worst possible future scenarios, U.N. secretary-general António Guterres asked countries to reach net zero emissions about a decade earlier than current targets—by 2040 for wealthy countries and 2050 for developing countries, write Frank Jordans and Seth Borenstein of the Associated Press.
At the 2015 U.N. Climate Change Conference, almost every country adopted the "Paris Agreement," which first set the 1.5-degree goal. The agreement called for countries to peak greenhouse gas emissions before 2025 and cut them by 43 percent by 2030. Then, global carbon dioxide emissions reached an all-time high in 2019. They dipped during Covid-19 lockdowns, only to rebound to a new record-setting level in 2022.
Global temperatures have already risen 1.1 degrees above pre-industrial levels, primarily because of human-caused greenhouse gas emissions. The new report projects that the Earth is on pace to eclipse the 1.5-degree threshold sometime in the first half of the 2030s, according to the New York Times' Brad Plumer.
Dire as it sounds, experts say their findings are meant to send a message of hope—it is still possible to avoid further damage. The report says that humanity has the technology necessary to both limit emissions and adapt to climate change's impacts, per NBC News.
"Some future changes are unavoidable and/or irreversible but can be limited by deep, rapid and sustained global greenhouse gas emissions reduction," the researchers write in a summary for policymakers.
The new analysis also highlights environmental injustice, pointing out that vulnerable communities that have made the smallest contributions to greenhouse gas emissions often feel climate change's strongest impacts. "Almost half of the world's population lives in regions that are highly vulnerable to climate change," Aditi Mukherji, one of the report's authors and an expert in climate change adaptation at the International Water Management Institute, says in a statement. "In the last decade, deaths from floods, droughts and storms were 15 times higher in highly vulnerable regions."
Every bit of warming that occurs can lead to more intense heat waves, heavier rainfall, more deaths from extreme heat and more food and water insecurity, according to the IPCC's statement.
"It's not that if we go past 1.5 degrees everything is lost," Joeri Rogelj, a climate scientist at Imperial College London, tells the New York Times. "But there's clear evidence that 1.5 is better than 1.6, which is better than 1.7, and so on. The point is we need to do everything we can to keep warming as low as possible."
The report found that if the world continues to use all existing and planned infrastructure that requires fossil fuels, warming could surpass 2 degrees Celsius. In a world that warm, the Antarctic would likely have no sea ice during the summers, and coral reefs would probably be wiped out.
U.N. experts emphasized that at this point, addressing climate change requires urgent and widespread action—on all fronts. Still, major emitters are continuing to greenlight fossil fuel projects. Last week, the Biden administration approved a massive drilling project in Alaska that could generate the same carbon emissions each year as adding two million gas-powered cars to the roads.
"As we keep blowing through these goals, I think the real question is, do you want more and more summers like last summer, where things are on fire or washing away?" John Furlow, director of the International Research Institute for Climate and Society at Columbia University, tells Inside Climate News' Bob Berwyn.