Three Fishers Die After Falling Through Ice in Vermont
Ice fishing competitions on Lake Champlain have been canceled after an unusually warm January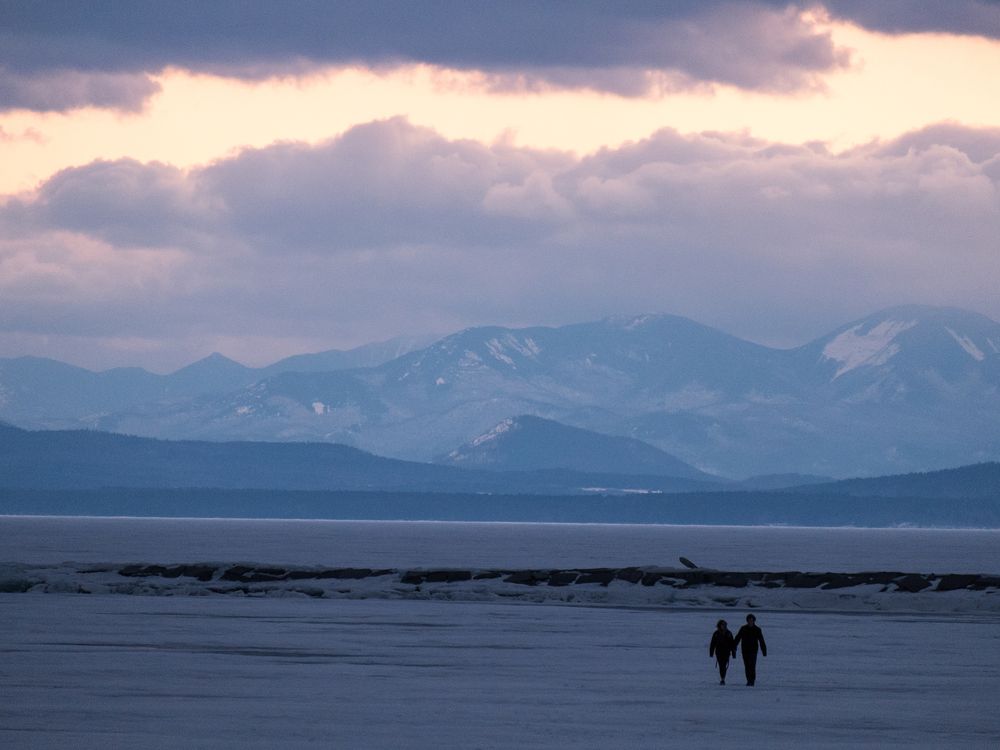 In less than one week, three fishermen have died from falling through thin ice on Lake Champlain in Vermont. Following these deaths, authorities called off two of the lake's annual ice fishing derbies that had been scheduled for this month amid a season of higher than normal temperatures.
"To my recollection, we haven't seen it this warm in a long time and the ice this unpredictable," Valerie Hunter, the deli manager at the Keeler's Bay Variety Store in South Hero, Vermont, tells Sid Bewlay of NBC5. "You can't trust it at all."
Wayne Alexander, a 62-year-old fisher from Grand Isle, left his home around noon on February 9 to go ice fishing on the lake. When he failed to return at 6 p.m. as expected, a relative went out looking for him, per a police report. After finding his truck, the relative called emergency crews, who found him in the water at about 9:30 p.m. Alexander was brought to a hospital in Burlington, where he was pronounced dead from hypothermia. 
Just two days later, two brothers fell through the ice while driving an enclosed off-road vehicle out on the lake, according to a police report. John Fleury, 71, was pulled out from the water and taken to the hospital, where he died. A diver pulled 88-year-old Wayne Fleury out of the vehicle, and he was pronounced dead on the scene.
None of the three men were participating in the ice fishing derby, writes CNN's Hannah Sarisohn. Still, given the unsafe conditions on the lake, officials shut down the tournament, which typically raises money for conservation and local charities.
Ice thickness in the region's lakes and ponds has been highly variable due to "well above normal temperatures" this year, the National Weather Service in Burlington posted on Facebook. The cities of Montpelier and St. Johnsbury recorded their warmest January on record, per the service. Burlington, which is located on the eastern side of Lake Champlain, recorded its fifth warmest January since 1884. 
Researchers predict seasonal ice on lakes will continue to disappear because of global warming in yet another blow to winter recreational activities. A study published last year in Nature suggests the average duration of lake ice coverage over the next 80 years will decrease by 38 days, and ice thickness will drop by about nine inches. 
Before going ice fishing or walking on a frozen lake, the National Oceanic and Atmospheric Administration advises checking that 4 inches of ice are present. To drive a small car onto the ice, the agency recommends 9 inches, though it warns that ice is never 100 percent safe. Many factors, including air temperature, wind, snow, streams, narrow areas, sun, shade, fish communities and plant decay, affect ice strength, per the Minnesota Department of Natural Resources. 
Areas with ice that has recently frozen can look deceptively thick, Gilbert Gagner, a member of the Islands Ice Fishing Derby committee, tells CNN. The Vermont Department of Fish and Wildlife recommends checking ice thickness with a metal pole or an auger and does not suggest taking a vehicle onto the ice, commissioner Chris Herrick tells the Associated Press (AP). 
"We tell people to check the ice conditions, talk to the bait shops and find out what people were saying about the thickness," Herrick tells the AP.
He adds that the area's cold snap a few weeks ago froze the lake, but warmer temperatures then caused conditions to deteriorate. Ice can be thinner toward the middle of the lake, where there is a current, he tells the publication. 
Gagner, who rents out ice fishing equipment from his store, tells CNN that he shut down his rentals and does not plan to go back out on the ice because of the high temperatures. 
"I've never seen anything like this," Gagner tells the publication. "This is craziness."