There Are Museums For Everything–Even Salami
Take a tour of a few places showcasing this international favorite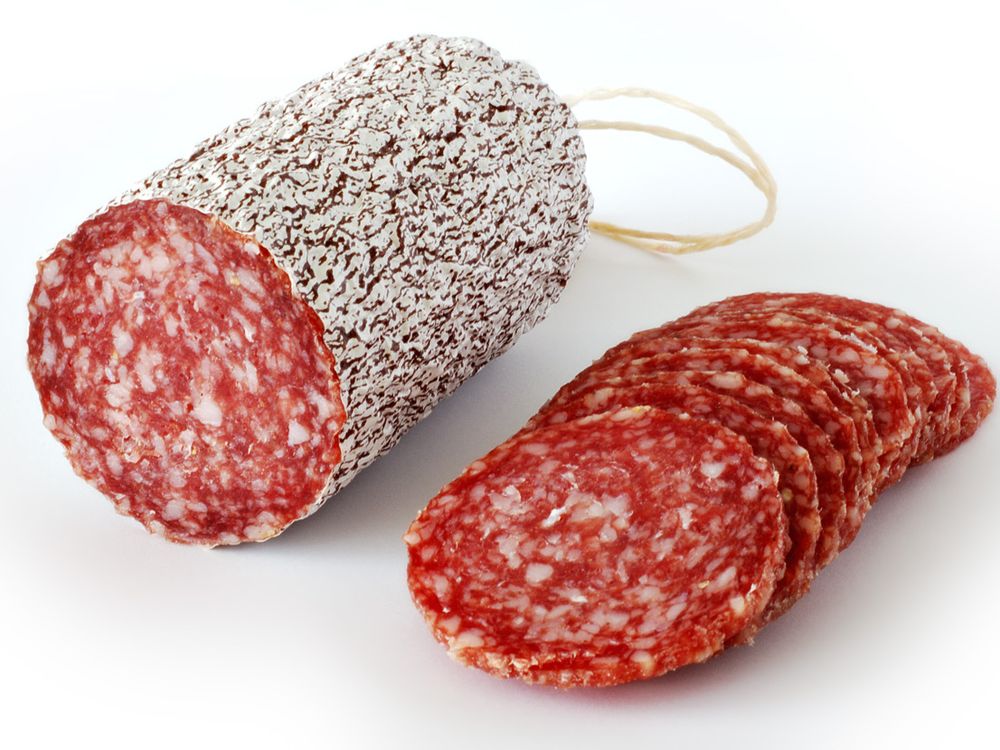 Broken relationships. Dog collars. Bad art. Salami. No matter what you're into, there's probably at least one museum cataloging its history.
According to Academy Barilla, salami (or salame, or salumi) gets its name from the Latin word for salt, als, which later became sal. The preserved sausage is an important traditional way of storing meat, and it's been practiced throughout Europe. So it makes sense that there isn't just one salami museum, just like there are different kinds of salami. Here are a few you can visit when you're in the mood for charcuterie history.
Housed in the cellars of Felino Castle in Parma, Italy, this museum will take you through the history of salami in the Parma region–which, the museum says, is the history of salami itself. According to Carla Passino for Italy Magazine, "Pigs were reared here since the Bronze Age, some salumi from the area made their way into Roman culinary bible De Re Coquinaria in the first century AD, and the salame as we know it was first mentioned in an official document in 1436, when a mercenary leader, Niccolò Piccinino, asked for "twenty pigs to make salami." You can see that original document at The Museum of Salame.
This fancy-named museum is located in Emilia-Romagna, the larger region known as Italy's "food valley." 
"At MUSA, crystal salamis are showcased behind glass cages while surrealist, flowery dishes of sliced ham, finocchiona (peppercorn salami), sirloin and air-cured beef hang on the walls like hunting trophies," writes Sylvia Marchetti for Newsweek. "They're the jewels of Italian cuisine. But it's not just the glory of food that the museum celebrates, or the ancient machinery that makes them. The secret technical procedures and craft of salami-making are also explained to the public."
The museum's founder and operator, Salumi Villani CEO Giuseppe Villani, has dreams of trying to turn the museum into a living opportunity for salami learning and innovation.
Pick Salami and Szeged Paprika Museum
This Hungarian museum shows another side of salami. Although the cured meat's name is Italian, different kinds of salami are made throughout Europe. This company museum shows the history of salami production by the Pick company back to the 1800s–its second floor shows the history of one of its frequent ingredients, paprika. Take a tour and enjoy a free sample of both.
If you just can't get enough of the paprika floor, Hungary has a second paprika museum, this one in Kalocsa.