Tens of Thousands of Plastic Eggs Washed Up on a German Beach
It was an eggstravaganza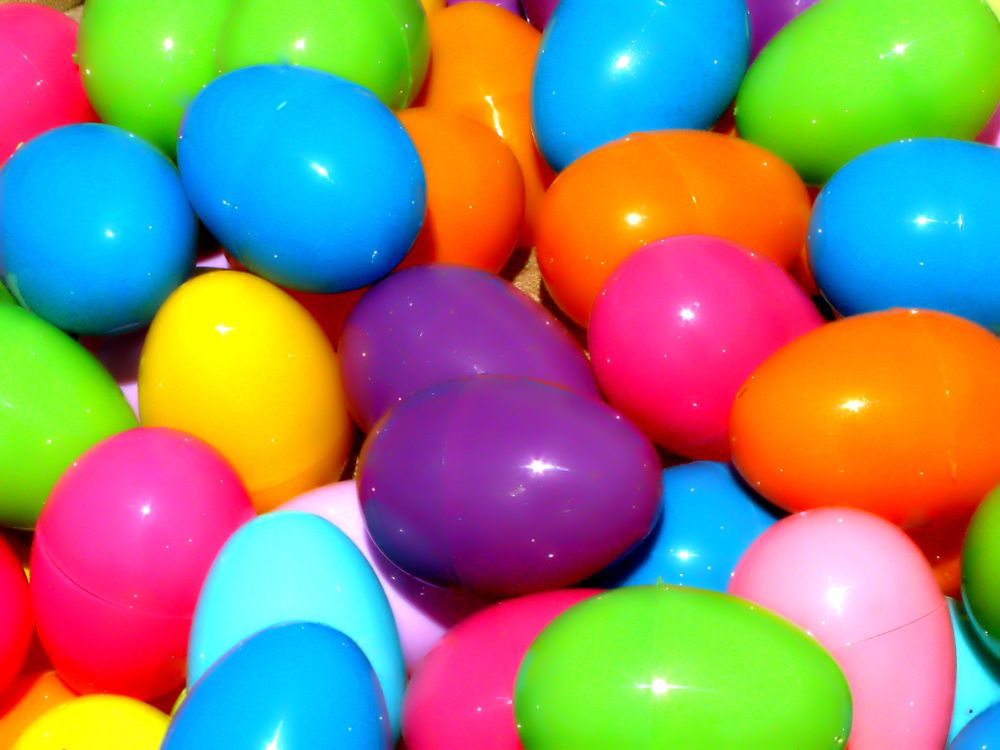 Deutsche Welle reports that Langeoog, which is located on the Germany-Netherlands border along the North Sea, recently became the site of an unexpected egg invasion after a storm called Axel buffeted the north of Germany. The storm caused flooding in coastal areas, but in Langeoog it also brought a surge of plastic eggs that originated from a Danish freight container, which had lost its content in the maelstrom. 
The unexpected eggstravaganza was cause for sardonic comment among the German press, but it also highlighted the country's obsession with the eggs. The most famous of the plastic eggs, the Kinder Suprise or Kinder Egg, debuted in 1974 in Italy as Kinder Sorpresa. Though Kinder Eggs are manufactured by the Italian company Ferrero, different takes on plastic eggs have since entered the market, such as the ones that landed on Langeoog. Plastic eggs are particularly beloved in Germany, where the word das Überraschungsei, or "the surprise egg," is even in the dictionary.
Spielzeug-Paradies: Sturmtief spült Kinder- #Überraschungseier an ostfriesischer Insel an. https://t.co/OYyDtFVSU7 pic.twitter.com/L3uHVQoejq

— FM1Today (@fm1today) January 5, 2017
It's a good thing they didn't wash up in the United States. If they had, they might have been confiscated—Surprise eggs, at least, are banned from importation into the U.S. due to what U.S. Customs calls a "choking and aspiration hazard" for young children. A few years ago, a pair of Seattle men were detained at the border for possession of a half-dozen Surprise eggs and threatened with a $2,500 fine per egg, reports KOMO's Jamie Lynn, but managed to get off with a warning. Nonetheless, a black market for the candy does exist in the U.S. and YouTube is flooded with videos of people opening up Surprise eggs.
In Germany, though, the kids on Langeoog lucked out. As the Deutsche Welle reports, the island's mayor allowed local kindergarteners to go wild on an impromptu egg hunt and dared those who claimed it was theft to come clean up the beach for him. Not that anyone who loves the toys would need any, well, egging on. It seems Easter will never have anything on Axel—and 2017 will go down as the year the sea spit out plastic eggs for one and all.
Editor's Note, January 10, 2017: This piece originally identified the plastic eggs found on Langeoog as Kinder Eggs. The story has since been updated to reflect the fact that the eggs were not manufactured by Kinder or any other Ferrero brands. We regret the error.