From Japan to Louisiana to Rome, Here Are Ten Heat Records Earth Has Broken Since June
As the planet clocks the warmest June ever, here's a list of temperature marks that fell this summer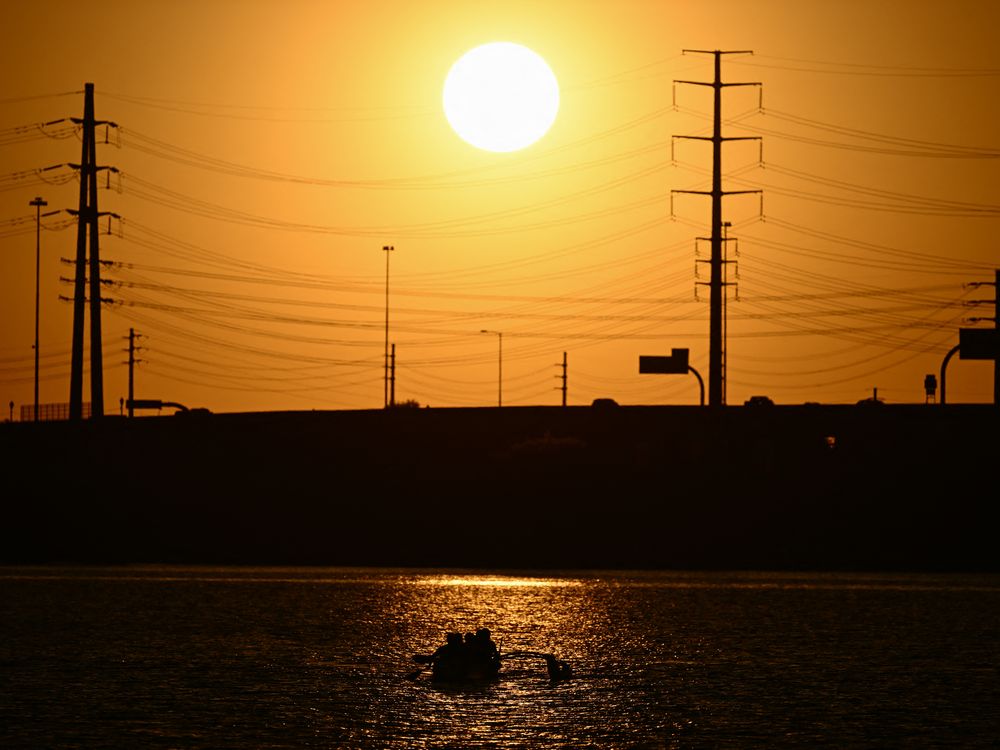 As of now, 2020 and 2016 stand tied as the hottest year ever recorded. But after nearly seven months of unprecedented warm weather across the globe, experts say 2023 is on track to take their place at the top of the charts.
To start the year, Europe experienced its second-warmest winter on record. And the Earth as a whole proceeded to document its fourth-warmest April and its third-warmest May.
Then, in early June, El Niño arrived. During this natural climate occurrence, Pacific Ocean surface temperatures rise three to five degrees above average—and it can have serious effects on weather across the globe. The event may cause drought in some regions and flooding in others, but it tends to have a global warming effect.
Combined with the long-term impact of climate change, which has contributed to the last eight years being the hottest ever documented, temperature records have been falling across the planet this summer.
"Climate change and temperature increase has spurred a surge in reports of record weather and climate extremes, especially for heat," says Randall Cerveny, a geographical scientist at Arizona State University, in a statement. "We have to make sure that these records are verified for the sake of scientific understanding and accuracy."
More than 1,000 high temperature records have been broken in the United States since June, according to CNN's Eric Zerkel. Here's a glance at just a fraction of this recent, unprecedented heat, both in the U.S. and abroad.
1. June becomes the world's hottest ever recorded
In the 174-year history of recorded temperatures, June 2023 is the hottest ever.
The average global surface temperature for the month was 1.89 degrees Fahrenheit higher than average and 0.23 degrees Fahrenheit above the previous record, set in June 2020, per the National Oceanic and Atmospheric Administration (NOAA).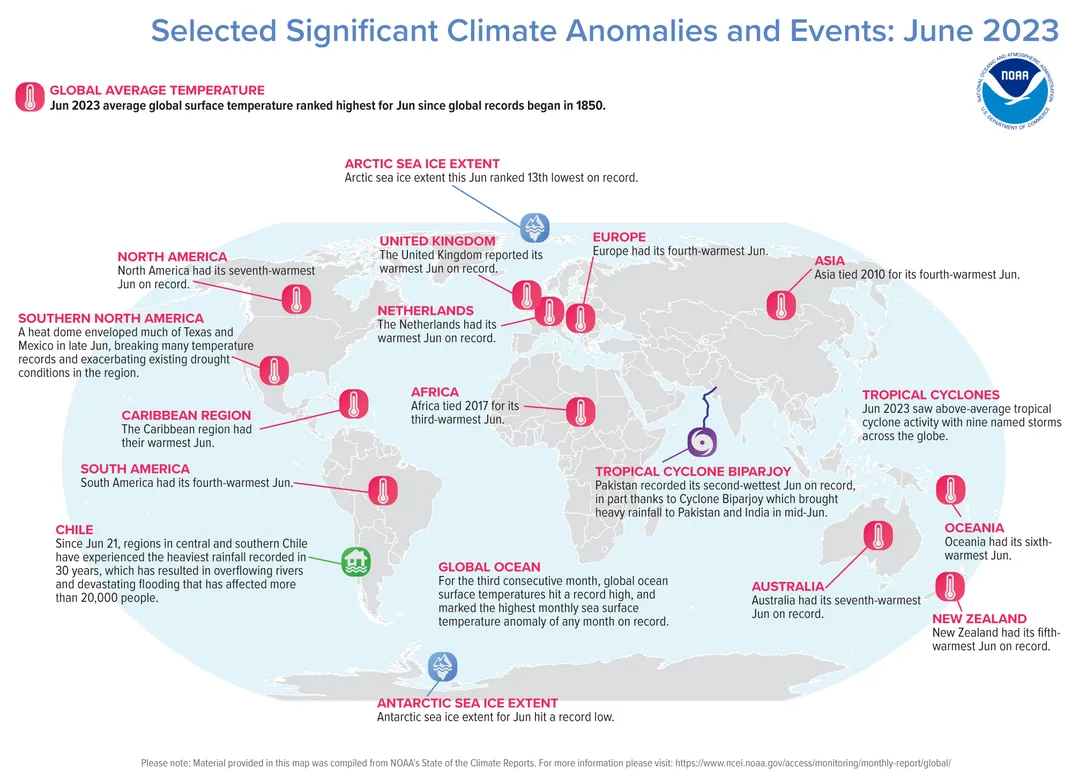 In another solemn milestone, last month was the 532nd consecutive month to be above the 20th-century average, according to NOAA. Global sea ice coverage hit a record low for June, driven largely by low levels of ice in the Antarctic.
2. Death Valley broke daily and nightly records
Known for being the hottest place on Earth, on July 16, Death Valley felled its high temperature record for that date that had stood since 1972 (and was tied in 2005). In anticipation, tourists bizarrely flocked to the park in hopes of experiencing its highest temperature, but it only hit 128 degrees Fahrenheit, disappointing the crowds, with one visitor referring to the heat as a "blow-dryer to my face."
Death Valley broke a high temp record today!

A world record? NO.
That's 134° (July 10th, 1913).

A daily record? YES!
127° WAS the hottest July 16th (2005, 1972).

Furnace Creek observed 128° today (so far!) @ 2:20p PDT, breaking the daily record.#DeathValleyWxRecords pic.twitter.com/0JfwHdF6Df

— NWS Las Vegas (@NWSVegas) July 16, 2023
Additionally, the lowest point in North America may have documented its hottest midnight in the early hours of Monday. While the 120-degree record is still preliminary, it signals the dangers of extreme heat carrying into the night.
"People just don't get the chance to cool off," Richard Davy, a senior researcher at the Bjerknes Centre for Climate Research in Norway, tells New Scientist's James Dinneen.
3. Phoenix swelters in multi-day heat
Arizona's capital city is currently baking under a record heat streak never seen before, according to official records. On Tuesday, Phoenix experienced its 19th consecutive day with temperatures above 110 degrees, surpassing the 18 days of heat that occurred in 1974.
But as the week goes on, the city is set to not only break, but truly shatter this previous record. Daily high temperatures are currently predicted to be at least 111 degrees through July 28.
Also on Tuesday, the city's high temperature of 116 degrees knocked down the previous daily record for July 18, which had stood for more than three decades since being set in 1989.
How is this for a headline? #Phoenix is on pace to be the 1st American city to average over 100° for any month!

The avg mean temp this month is 101.6° which is over 2° warmer than the previous hottest month recorded in July 2007. pic.twitter.com/yAGY7aACge

— Bill Karins (@BillKarins) July 18, 2023
4. Earth smashes records for hottest planet-wide temperature
In early July, Earth set back-to-back records for the hottest daily average temperature across the whole planet. For four days in a row, thermometers documented the hottest days to ever be measured.
"Monday, July 3rd was the hottest day ever recorded on planet Earth. A record that lasted until… Tuesday, July 4th," Bill McGuire, an earth scientist at University College London, wrote in a tweet. "Totally unprecedented and terrifying."
The heat remained on Wednesday, July 5, and on Thursday, July 6, the record fell again, as global average temperatures hit 63.01 degrees Fahrenheit.
The previous record, 62.46 degrees, was set in 2016 during the last El Niño event.
While these temperatures may not seem very hot, they are world averages—even the frigid poles, high-altitude mountains and the southern hemisphere, which is experiencing winter, factor into this number.
No other July day has managed to eclipse the record set earlier this month, but every single day since then has also been above the previous record temperature from 2016, according to the University of Maine's Climate Reanalyzer.
5. Tokyo breaks nearly 150-year-old record
In June, for five days in a row, the Japanese capital clocked temperatures above 95 degrees Fahrenheit, marking a multi-day heat wave not seen in the city since records began in 1875.
Japan's population is uniquely vulnerable to extreme heat, as nearly 30 percent of its residents are above the age of 65. Older adults are especially prone to heat-related illness, as their bodies cannot regulate temperature as easily.
In another unprecedented occurrence, the city of Isesaki, located northwest of Tokyo, faced heat above 104 degrees Fahrenheit last month, the highest June temperature ever recorded in Japan.
And the country's extreme weather has not let up this month—on Sunday, some cities clocked their hottest temperatures in more than four decades, including the town of Hirono (99.14 degrees Fahrenheit) and the resort city of Nasushiobara (95.72 degrees Fahrenheit).
6. Rome hits its highest temperature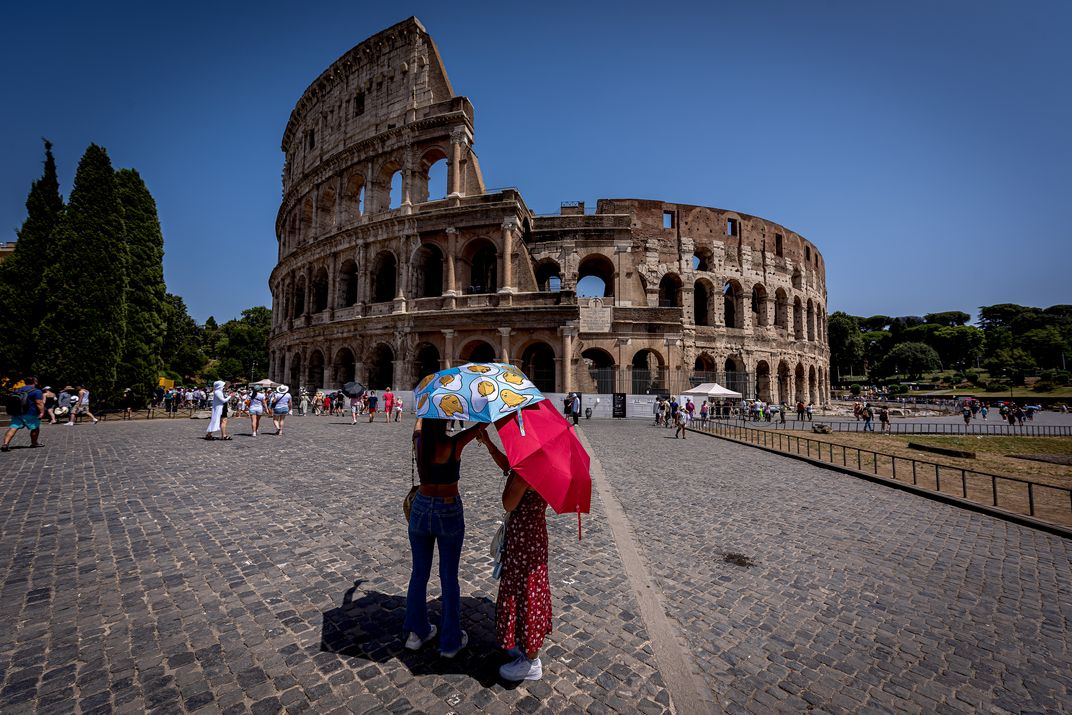 On Tuesday, Rome experienced its most sweltering weather on record, reaching 107.24 degrees Fahrenheit. While several places in the city set records, this high temperature was recorded at a weather station in the eastern suburbs.
Almost all major cities across Italy were under red alerts Tuesday, meaning the heat posed a threat to the entire population, not just vulnerable groups, writes the Telegraph's Maighna Nanu.
Rome's previous record was set only last year, when the mercury hit 105.26 degrees Fahrenheit in June 2022.
7. Acadiana faces longest heat streak
Acadiana's record heat streak continued today adding another 95°+ day to the record 42 day run! At least we've caught up a little for the month on rain, but remain drier than normal overall since May. #LAwx #climate pic.twitter.com/ME1f9KIKJ6

— Rob Perillo (@robperillo) July 18, 2023
Acadiana, a region in south-central Louisiana, is in the throes of the longest stretch of hot weather since records started in 1893. On Tuesday, the area recorded its 42nd straight day of above 90-degree temperatures, with 12 days surpassing 98 degrees, per KATC's Rob Perillo.
And Lafayette, Louisiana, just had its hottest June in the books—a strong finish to its hottest six-month stretch, from January to June this year. Now, Lafayette and Acadiana are on the way to another record: the hottest July ever documented, and by a wide margin.
"Currently," writes Daniel Phillips for KATC, "it's not even close."
8. Chinese township documents the country's hottest day ever
Sanbao township, a remote village on the outskirts of Turpan in northwestern China, set a nationwide high temperature record when it clocked in at 125.96 degrees Fahrenheit on Sunday.
The record came as U.S. Special Presidential Envoy for Climate John Kerry met with Xie Zhenhua, his counterpart in China, to discuss addressing the climate crisis. China and the United States are the world's two highest-contributing countries to greenhouse gas emissions yearly.
9. Northern Spain reaches a regional high
Catalonia, a region in northern Spain, hit a record high temperature as a heat wave known as Cerberus grips southern Europe. The town of Figueres reached 113.5 degrees Fahrenheit on Tuesday.
Cerberus brought record temperatures to France as well—Verdun, in the northeast, hit 105.1 degrees Fahrenheit for the first time in documented history.
10. Ocean temperatures rise, setting records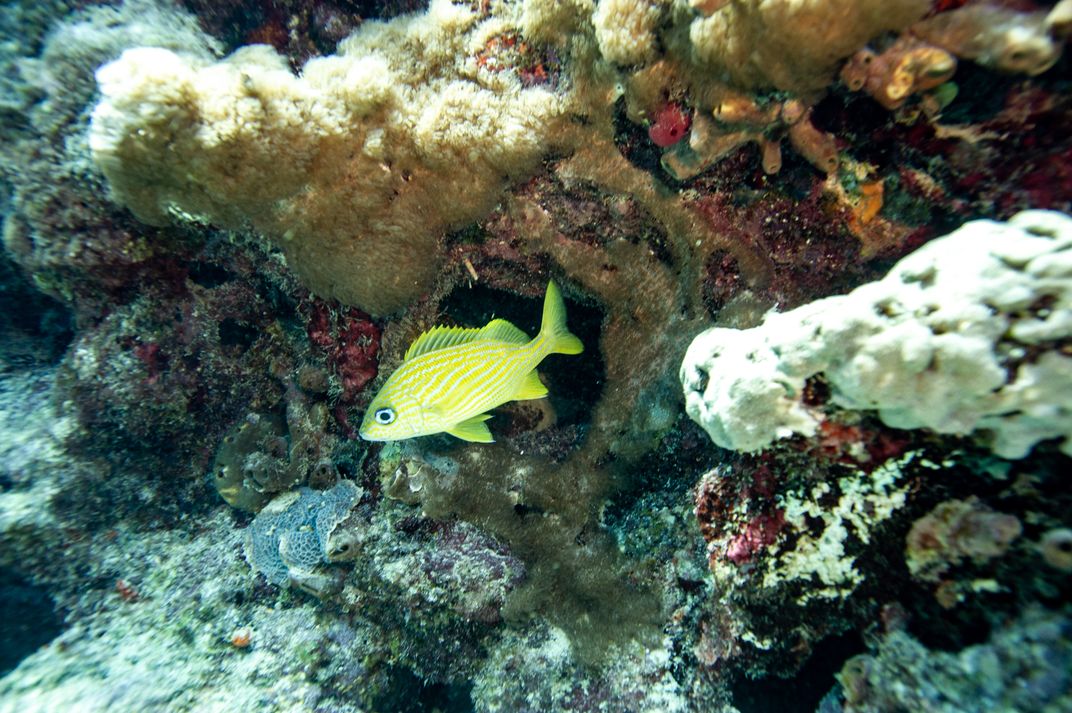 In June, the global ocean surface temperature was at a record high for the third month in a row. Compared to the average, last month was the highest anomaly that NOAA had ever recorded.
And off Florida's Atlantic coast, a marine heat wave is bringing unprecedented water temperatures above 90 degrees Fahrenheit. As summer goes on, this could bring stress to coral reefs.
"We're entering uncharted territories," Derek Manzello, an ecologist and the coordinator of NOAA's Coral Reef Watch program, tells the New York Times' Catrin Einhorn and Elena Shao.
Ocean temperatures are strongly influenced by El Niño. But the long-term warming trend is clear, and it's driven by climate change. To turn it around, experts say, the world must cut back drastically on planet-warming greenhouse gas emissions.
"Until we stop burning fossil fuels, this will only get worse," climate scientist Friederike Otto of the Imperial College of London, tells Seth Borenstein of the Associated Press. "Heat records will keep getting broken. People and ecosystems are already in many cases beyond what they are able to deal with."