Earth Faces Hottest Day Ever Recorded—Three Days in a Row
Researchers attribute the sweltering heat to a combination of human-caused climate change and El Niño, which has a global warming effect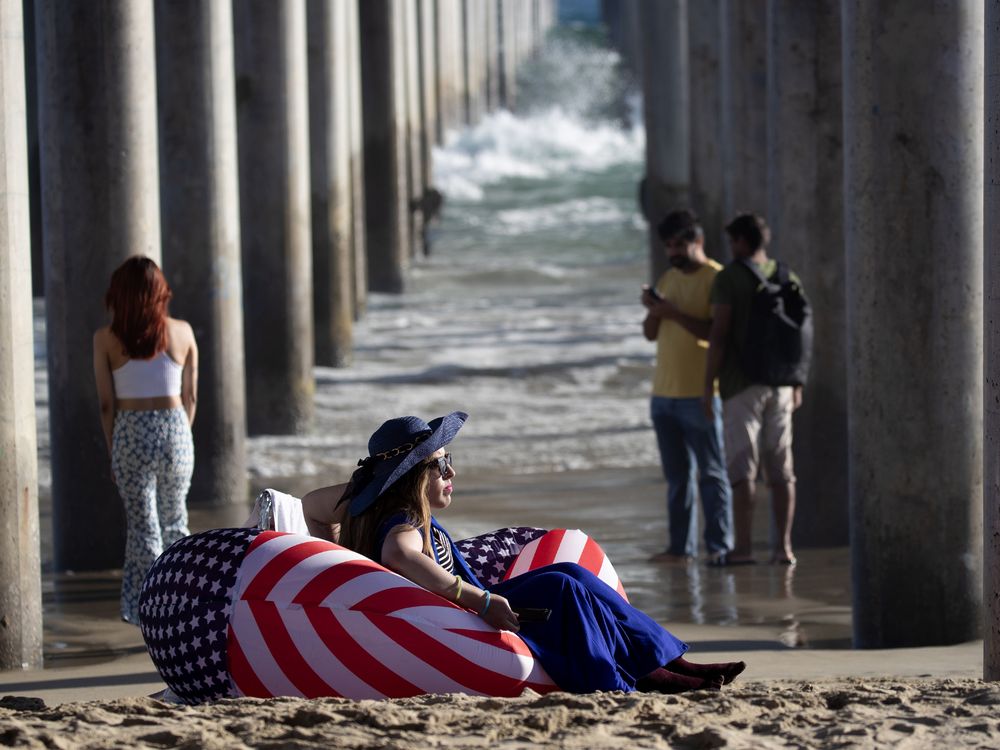 The Earth has set back-to-back records this week for the hottest days ever documented, first on Monday, then again on Tuesday and Wednesday. Researchers attribute these three days in a row of sweltering heat to a combination of human-caused climate change and El Niño, a weather pattern that has a global warming effect. 
"Monday, July 3rd was the hottest day ever recorded on planet Earth. A record that lasted until… Tuesday, July 4th," Bill McGuire, an earth scientist at University College London, wrote on Twitter. "Totally unprecedented and terrifying."
The historic heat was recorded in the University of Maine's Climate Reanalyzer, which calculates average daily temperatures based on satellite, ship and buoy observations from the U.S. National Centers for Environmental Prediction. On July 3, the model reported an average global temperature of 17.01 degrees Celsius (62.62 degrees Fahrenheit), surpassing the previous record of 16.92 degrees Celsius (62.46 degrees Fahrenheit), which was set in August 2016, during the last El Niño event. Over the next two days, July 4 and 5, temperatures climbed to 17.18 degrees Celsius (62.92 degrees Fahrenheit).
While this data set only begins in 1979, it is consistent with other data that goes back further. The European Union's Copernicus Climate Change Service said this week's temperatures were records in its data as well, which began in 1940. And Robert Rohde, lead scientist at the climate nonprofit Berkeley Earth, tells New Scientist's Madeleine Cuff that he's confident this is the highest temperature ever since instrumental measurements began around the 1850s.
In fact, this week's global average temperatures could be the highest in millennia, based on tree ring and ice core data from the more distant past. 
"These data tell us that it hasn't been this warm since at least 125,000 years ago," Paulo Ceppi, a climate scientist at Imperial College London's Grantham Institute, tells the Washington Post's Leo Sands. "Looking to the future, we can expect global warming to continue and hence temperature records to be broken increasingly frequently, unless we rapidly act to reduce greenhouse gas emissions to net zero."
Rodhe predicted in a tweet that temperatures will likely rise even higher over the next six weeks.
NCEP has placed Earth's average temperature yesterday as the hottest single day thus far measured by humans.

This is driven by the combination of El Niño on top of global warming, and we may well see a few even warmer days over the next 6 weeks. pic.twitter.com/RCrROHaWwp

— Dr. Robert Rohde (@RARohde) July 4, 2023
This year has already broken numerous records for high temperatures, with devastating consequences. In Mexico, the heat has killed at least 112 people since March. India and China have also faced deadly heat waves, and a heat dome in the southern United States led temperatures to hit triple digits in late June. On July 4th, 57 million Americans were exposed to dangerous heat, per the Post. 
The National Oceanic and Atmospheric Administration declared the arrival of El Niño on June 8, meaning that sea surface temperatures in the Pacific Ocean are higher than normal. This has far-reaching climate effects, including heavy rainfall or droughts and extreme heat. El Niño's arrival means that this year will be warm, but experts have predicted 2024 could be the hottest one yet, because the weather phenomenon's effects can take months to be felt.
A recent report from the World Meteorological Organization estimated a 98 percent chance that the next five-year period as a whole will be the warmest ever. The report warned the Earth will likely hit the critical warming threshold of 1.5 degrees Celsius above pre-industrial levels during at least one of the next five years.
"It just shows we have to stop burning fossil fuels—not in decades, now," Friederike Otto, a climate scientist at the Grantham Institute, tells CNN's Laura Paddison. "This day is just a number, but for many people and ecosystems, it's a loss of life and livelihood."