Sink Your Teeth Into Chicago's New Hot Dog Museum
The Vienna Beef company is celebrating its 125th anniversary with a meaty display of memorabilia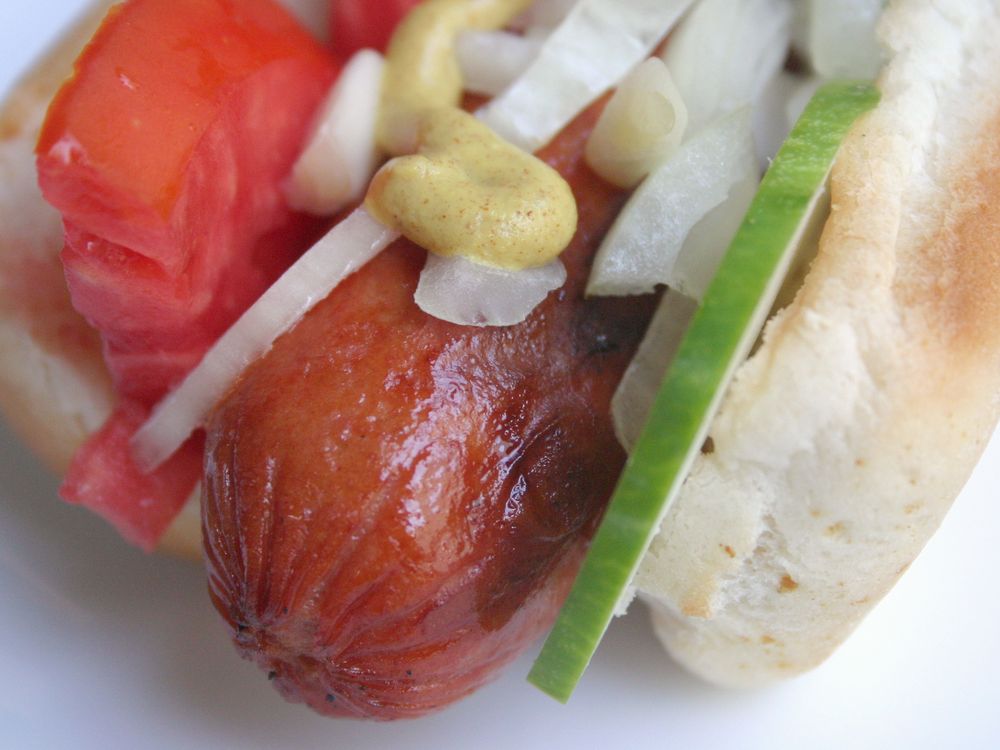 Perhaps there's a sausage trend afoot. In April, a rather incredible sausage dog museum opened in Bavaria. Now, Chicago is also home to its own museum dedicated to the sausage—though its focus is on the kind that won't get stuck in the sleeve of your favorite sweater. As Stefano Esposito reports for the Chicago Sun-Times, on May 30, the Chicago-based Vienna Beef company debuted a new space displaying a "few hundred items" from its sausage and hot dog-selling history.
The Vienna Beef History Museum is located along the Chicago River, in the company's factory store and café. The timing for the launch is fitting because it was 125 years ago that two Austro-Hungarian immigrants, Emil Reichel and Sam Ladany, first debuted their now-famous Vienna-style red hots at the 1893 Chicago World's Fair. A photograph of their stand at the exposition is among the artifacts on view at the new museum.
The enthusiastic reception at the fair encouraged the sausage makers to put down roots in Chicago, the Chicago Jewish Historical Society reports. Reichel and Ladany were both Jewish and the historical society speculates that "Vienna's early success may have been that their sausages were all beef, not pork or a combination of beef and pork. Perhaps another reason was the taste of the kosher spicing they used."
Whatever the reason, Travel + Leisure's Francine Maroukian reports that their introduction of the Vienna-style hot dog helped to kick off a Chicago tradition. Since the food's debut at the fair, Maroukin writes, "hot dogs — and the stands that sell them — have become central to the city's food infrastructure."
According to Jesse Kirsch of ABC7 Chicago, hot dog devotees can sink their teeth into more of that history and an array of other artifacts, including Vienna Beef's vintage hand-painted placards, a meat grinder dating back to 1859, production staff uniforms and a gold-plated cocktail frankfurter at the new museum.
"We're honored to bring our community together to celebrate 125 years of Chicago's hot dog," Jim Bodman, Vienna Beef chairman and CEO said in a press release. "This is a great opportunity to salute the hot dog stands and local businesses who have made Chicago-style hot dogs part of our collective memories, as well as show our appreciation to our customers and employees for their loyal support."
Should visitors start to feel peckish while perusing the museum's meaty memorabilia, the on-site café serves up hot dogs Chicago-style—that is to say an all-beef frankfurter, boiled for just a moment to enhance crispiness, tucked between a fluffy poppy seed bun and topped with mustard, relish, sliced tomato, a kosher dill pickle, chopped onion, sport peppers and a sprinkling of celery salt.
Under no circumstances, however, should hungry museum-goers ask for ketchup.