Sick Workers Connected to 41 Percent of Food Poisoning Outbreaks, CDC Reports
Paid sick leave policies could reduce the risk of spreading disease, notes the agency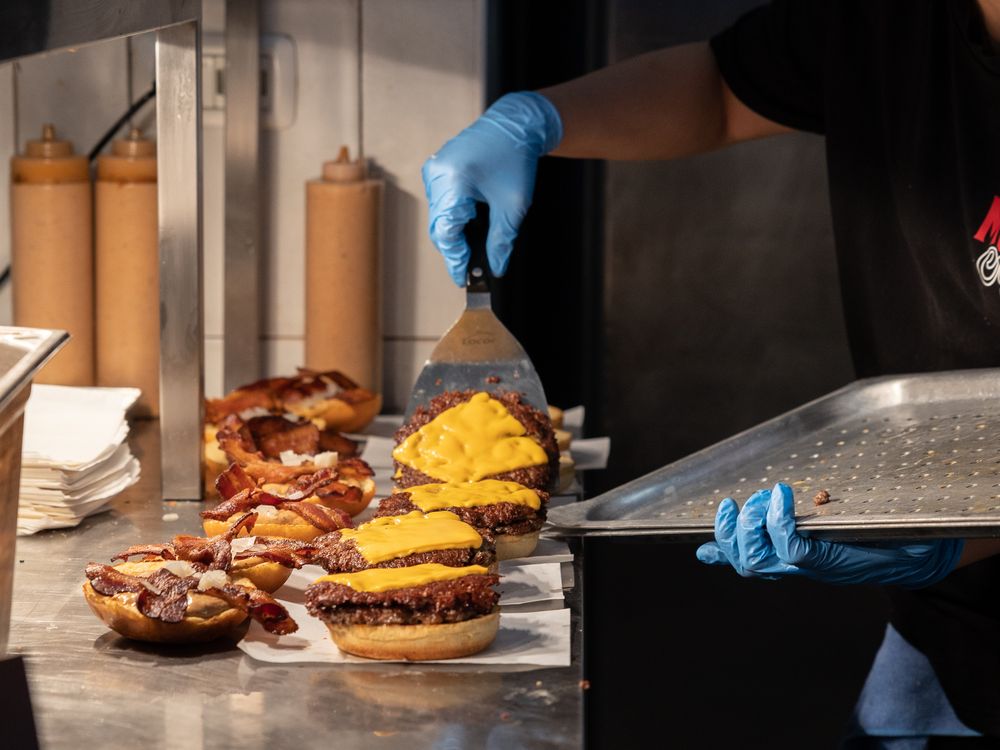 More than 40 percent of food poisoning outbreaks can be linked to ailing food workers, according to a new Centers for Disease Control and Prevention (CDC) report.
The study examined 800 foodborne illness outbreaks reported by 25 state and local health departments between 2017 and 2019. Of the roughly 500 outbreaks linked to at least one known contributing factor, 205 of them, or 41 percent, involved ill workers.
Investigators traced 95 percent of outbreaks with a confirmed or suspected cause to either bacteria or a virus. The most common cause was norovirus, which is highly contagious and causes diarrhea and vomiting; it was connected to 47 percent of these outbreaks. Infection with salmonella, a bacterium that causes diarrhea, fever and stomach cramps, caused 19 percent of the outbreaks.
Managing this issue can come down to company policies, per the report. Such regulations "will likely be necessary to mitigate this public health problem," the CDC writes.
"Our data indicate that many restaurants do not have comprehensive sick worker policies that could help them prevent outbreaks," the CDC tells NBC News' Aria Bendix in a statement.
The agency investigated current policies by interviewing 725 managers at establishments with outbreaks. Most said they required workers to notify managers when they were sick and that they restricted or excluded sick employees from working.
But fewer than half—about 44 percent—of managers interviewed said that any worker could receive paid sick leave. Offering this benefit could improve food safety, the researchers write.
The United States is the only wealthy country with no federal paid sick leave, Daniel Schneider, a sociologist at Harvard University, tells the New York Times' Amanda Holpuch. Just fourteen states and Washington, D.C., have paid sick leave laws.
"Food service workers face really impossible trade-offs around issues like working sick, because food service jobs are so low-paid in our economy," Schneider tells the Times.
"You don't get paid if you're not there, and that encourages staff to work when they're sick," Mitzi Baum, CEO of the nonprofit advocacy group Stop Foodborne Illness, tells the Washington Post's Justine McDaniel.
Additionally, the symptoms used as indicators that an employee should stay home are not as comprehensive as they should be, per the report. While the majority of managers said their policies covered vomiting and diarrhea, they less frequently included sore throat with fever, lesions with pus, and jaundice. The U.S. Food and Drug Administration Food Code recommends including all five of these symptoms—but only 18 percent of managers said they did.
"Training employees how to recognize the symptoms … so that they can self-screen, along with politics like providing paid leave for sick employees, may help reduce the spread of disease," Abigail B. Snyder, a food scientist at Cornell University, tells the Post.
The CDC estimates that around 48 million people in the U.S. get sick, 128,000 are hospitalized and 3,000 die from foodborne illnesses each year.
The new research did have some limitations. Since the data came from a limited number of health departments, they might not be representative of all U.S. outbreaks. Managers were also asked to recall policies in interviews, so actual policies may have been different. And the data were collected before the Covid-19 pandemic, which likely prompted many places to change their practices, the report notes.