Emotikis and New Keyboards Bring Indigenous Cultures to Text Messaging
From Maori emojis to First Nations languages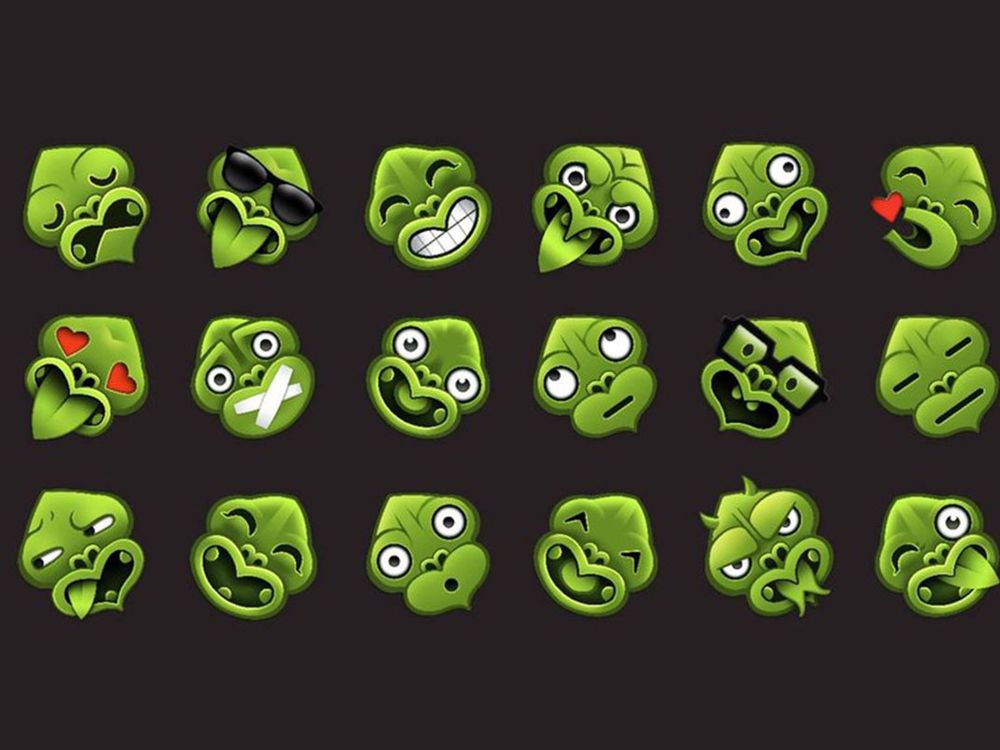 Downloading new keyboards and emoji sets are a great way for smartphone users to show off their individuality and play around with cute icons. But it's also a powerful tool for technological inclusivity. Now, indigenous people from around the world are turning to emojis and keyboards to promote their cultural heritage—and in some cases, to save their languages from extinction.
Over the last few years, the cartoon pictograms have become an integral part of how many people communicate, whether through email or text messaging. In recent years, there has been a push to include more diversity in emoticons, like adding new options for a variety of skin tones in smiley faces and including icons depicting same-sex couples.
But when people from the Te Puia Māori cultural center in Rotorua, New Zealand looked at existing emojis, they realized there was an opportunity to create some that reflected their country's indigenous cultures.
"We see these as a lighthearted and inclusive way to share the meaning of Māori words and concepts with other cultures and with all New Zealanders," Te Puia spokesperson Kiri Atkinson-Crean said in a statement.
Te Puia designed more than 150 emoticons that they have dubbed "Emotikis." The pictograms include traditional objects from Māori culture like outrigger canoes, a traditional weapon called a "taiaha," and a tiki making all kinds of faces, Radio New Zealand reports. The set even includes a number of animated emoji gifs, like swinging poi and moving taiaha.
But while the Māori emojis may be designed with fun in mind, Atkinson-Crean says they give Māori youth a way to engage with each other online using signifiers from their own culture.
"All they could use were expressions and symbols from other countries—we wanted to give them another form of this language with Maori culture Emotiki's for an opportunity to express themselves," Atkinson-Crean said in a statement.
The Emotiki app will be available to download for free in mid-July on smartphones and tablets that use iPhone and Android operating systems.
Even so, there is more to texting than emoticons. Many languages are inexpressible with the limited symbols available for most smartphone keyboards, and many of those languages are at risk of disappearing.
In Canada, there are more than 60 different indigenous languages spoken by First Nations people, but many of these languages are at risk of disappearing. During the late 19th century, government policies tore First Nations children from their parents in order to forcibly assimilate them into Euro-Canadian and Christian culture. Raised in state-run schools, they were forbidden to speak their native languages, Cailynn Klingbeil reports for Motherboard.
Native groups have advocated for years to have their languages officially recognized by Canada. To promote and protect their lanuages, they're also turning to technology for solutions. For example, the FirstVoices Keyboard is a free app for iPhone and Android smartphones that allows anyone to write in more than 100 indigenous languages from around the world.
"The app is another strategy to help revitalize and promote the Indigenous languages," Alex Wadsworth, who developed the FirstVoices Keyboard for the First Peoples' Cultural Council, tells Klingbeil.
Many indigenous languages require characters that weren't available on smartphones, tablets and the like. So Wadsworth programmed in these characters and then applied his keyboards to use for text messaging and writing emails, Klingbeil reports. Since Wadsworth began working on chat programs in 2012, he has added support for many indigenous languages from around the world, including Atikamekw, Inuvialuktun, Māori, and Wendat.
"You can text an elder now," Wadsworth tells Klingbeil.