How Did 500 Pounds of Pasta End Up in the New Jersey Woods?
Since stumbling across the scene, residents of Old Bridge have been perplexed by the pasta puzzle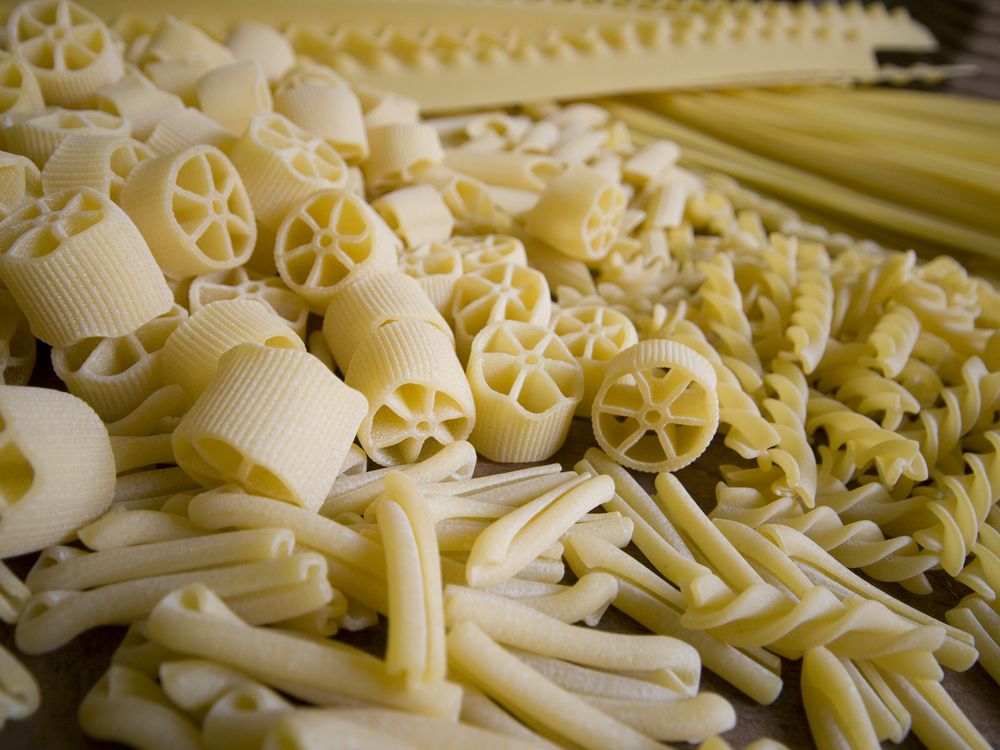 A carbohydrate conundrum that stymied a small New Jersey town—and, eventually, made international headlines—has been solved. Residents say they now know who dumped hundreds of pounds of uncooked pasta next to a stream, and why he did it.
The spaghetti saga started in late April, when a resident of Old Bridge, New Jersey, noticed what looked like huge mounds of pasta on the ground in a wooded area where people often dump their unwanted furniture and construction materials. That resident contacted Nina Jochnowitz, a politically active resident of the town, which is situated roughly 35 miles southwest of New York City.
Wanting to see for herself, Jochnowitz headed to the spot of the alleged pasta dumping. She snapped a few photos of the scene—she estimated that roughly 300 to 500 pounds of ziti, spaghetti and elbow-shaped pasta lay in a 25-foot area—then posted them on social media. Jochnowitz also emailed the photos to local government officials as evidence of issues caused by the lack of a local garbage pickup service.
someone very mysteriously dumped 3-400 pounds of pasta in the woods in old bridge, nj …… i need to know everything pic.twitter.com/z6D1e7u2JJ

— pasta girl (@worrystonee) May 2, 2023
The perplexing pasta piles quickly became the talk of the town. And, as Brian Thompson writes for NBC New York, the situation provided a bit of levity for both locals and those following the story online. Pasta puns proliferated, with some insisting that the suspect is "a man by the name of Al Dente." Others cautioned, "Don't forget his partner in crime, Lin Guini."
To Old Bridge authorities, however, the situation was no laughing matter. Himanshu Shah, the town's business administrator, quickly directed town employees to respond to the mess: A police officer filed a report, while public works employees disposed of the pasta properly. As the New York Times' Michael Levenson writes, "It was not clear if a large fork had been used" during the cleanup efforts.
While the pasta looked as if it had been cooked, officials later determined that it wasn't. Instead, it had likely softened after a few days of being outside in the rain.
Eventually, neighbors who live near the dump site solved the pasta puzzle themselves. After analyzing footage captured by a home security camera, they determined it came from a man who'd been cleaning out his mother's home after she died.
"There was so much of it, he was probably a bit overwhelmed," Jochnowitz tells NJ Advance Media's Brianna Kudisch.
Neighbors say the man is a military veteran, and they're protecting his identity; they don't want him to have to "relive the trauma" of his mother's death and his military service, Jochnowitz adds.
Jochnowitz says she didn't expect or intend for the photos to go viral—she simply wanted to "embarrass the township into doing their job," as she tells the Washington Post's Sydney Page.
Ali Allocco, who grew up near Old Bridge, tweeted photos of the pasta earlier this week. She tells the Post that the story is "super New Jersey."
"It really is just such an absurd thing to see," she adds. "No one expects to see hundreds of pounds of pasta in the woods."