European Officials Trash Thousands of Brews in Dispute Over 'Champagne of Beers' Slogan
The word is typically reserved for sparkling wine made in the Champagne region of France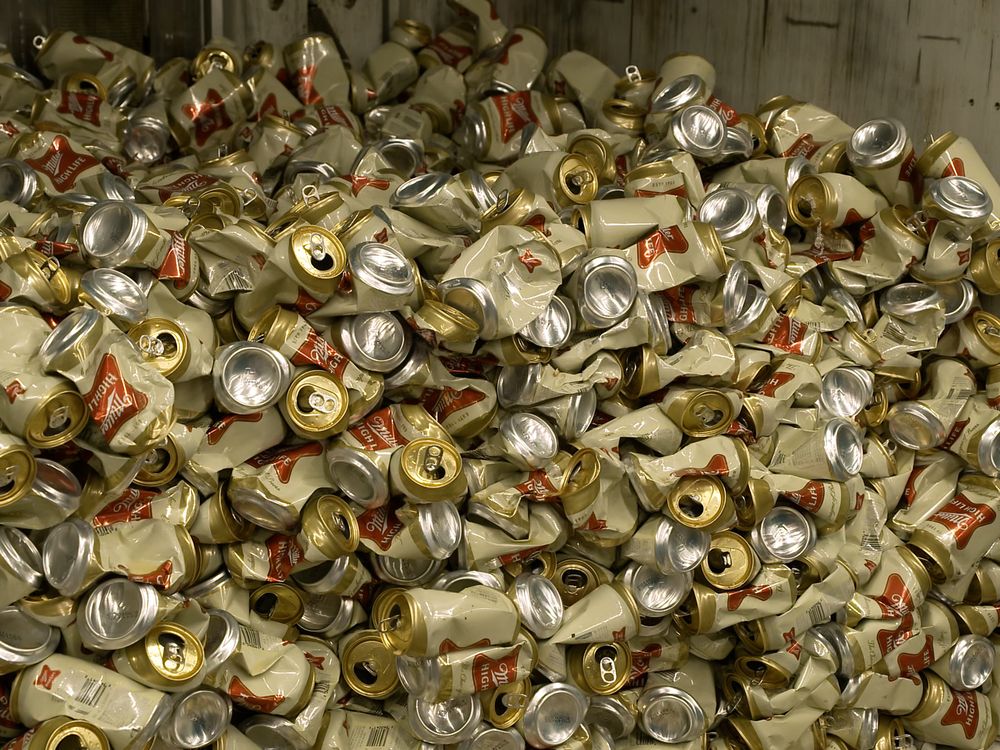 Europe takes its Champagne seriously—seriously enough to pour thousands of cans of Miller High Life down the drain for calling itself the "Champagne of Beers."
Strict rules govern whether products can be designated "Champagne," and a trade group called the Comité Champagne helps enforce those rules. In early February, per the committee's request, officials in Antwerp, Belgium, intercepted and destroyed a 2,352-can shipment originally headed for Germany.
The Belgium-based company Westlandia handled the destruction of the beer, ensuring that both the cans and their content were recycled in an environmentally responsible way, according to the committee's website.
"This destruction is the result of a successful collaboration between Belgian customs authorities and the Comité Champagne," says Charles Goemaere, the committee's managing director, in a statement. "It confirms the importance that the European Union attaches to designations of origin and rewards the determination of the Champagne producers to protect their designation."
The European Union has "a system of protected geographical designations" that exist to "guarantee the true origin and quality of artisanal food, wine and spirits"—a market that generates half of its nearly $90 billion annually from wines, writes the Associated Press' Samuel Petrequin.
The Champagne name can only be used for sparkling wines made from specific grape varieties in the Champagne region in northern France using traditional production processes. Any goods marketed as Champagne that don't meet those requirements are considered counterfeit.
Even though consumers are unlikely to accidentally pick up a can of Miller High Life when they meant to buy a bottle of the famous bubbly, the "Champagne of Beers" slogan refers to "the fame and the reputation" of Champagne, which must be protected, Goemaere tells Canadian Broadcasting Corporation's Nil Köksal.
"This is important for the community of producers who have invested a lot to make their wines famous throughout the world," he says. "It's also very important for the consumers. We try to make sure that when consumers ask for a glass of champagne in a bar or buy a bottle of Champagne in a supermarket or in a store, they get exactly what they were expecting."
Miller High Life has used the slogan, originally a reference to the glass bottles it was sold in, for more than a century. "Of course, we respect local restrictions around the word 'champagne,'" says Molson Coors Beverage Co., which makes the beer, in a statement to USA Today's Mike Snider, "but we remain proud of Miller High Life, its nickname and its Milwaukee, Wisconsin, provenance."
"We invite our friends in Europe to the U.S. any time to toast the High Life together," the company adds.