A London Music Hall Hid a Long-Forgotten Storeroom Packed With Condiments
Construction workers uncovered the tasty trove while excavating its foundations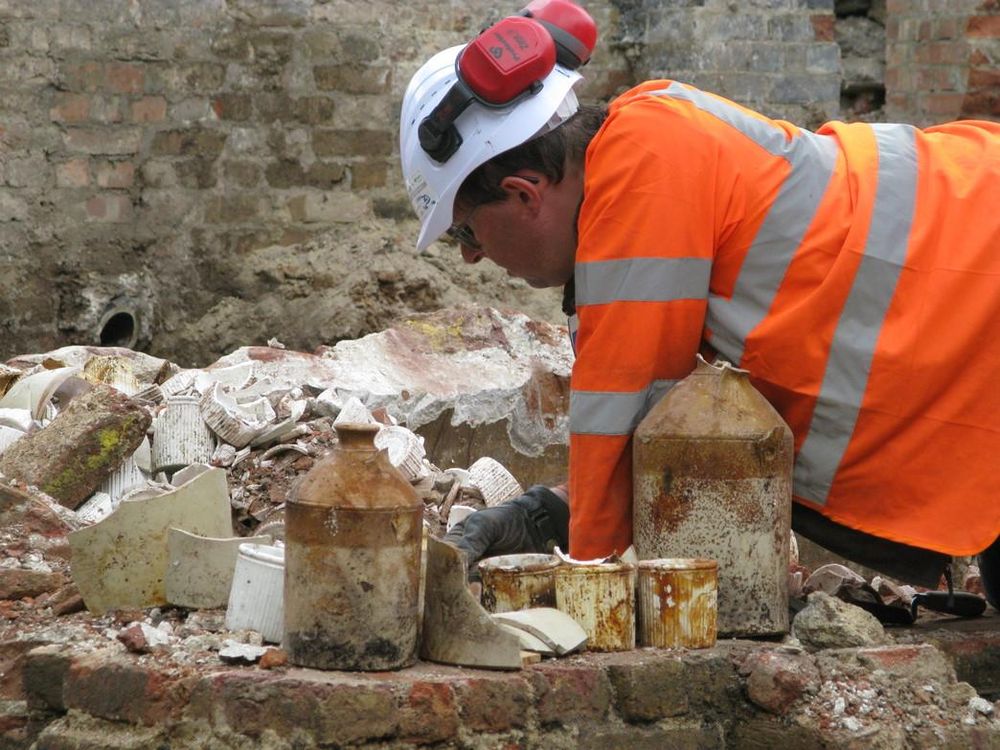 Before it was torn down eight years ago, the venerated London Astoria lived many lives. It was one of the city's hottest music halls; a stronghold of the LGBTQ community; a concert hall and ballroom; a movie theater. But when it was first built in the 18th century, it was a warehouse for one of the United Kingdom's first food production companies. Now, that history came back into light as construction workers excavating the site uncovered a long-forgotten storage room dating back to those early days—and it was still stuffed with all kinds of condiments.
When it was first constructed, the building that became the Astoria belonged to Crosse & Blackwell. In the 18th century, its location in central London was perfect for the burgeoning food industry: it was conveniently located near production facilities and the factories making jars used for storing their jams and pickles, Sarah Laskow reports for Atlas Obscura. But while condiments like these are commonplace now, at the time Crosse & Blackwell was a revolutionary company that changed the face of the food industry.
"Crosse & Blackwell was in fact one of the first companies to industrialise the production of jam, and hence lower its cost for city dwellers who wanted what had been generally a home made product until then," London history and heritage blog IanVisits reports.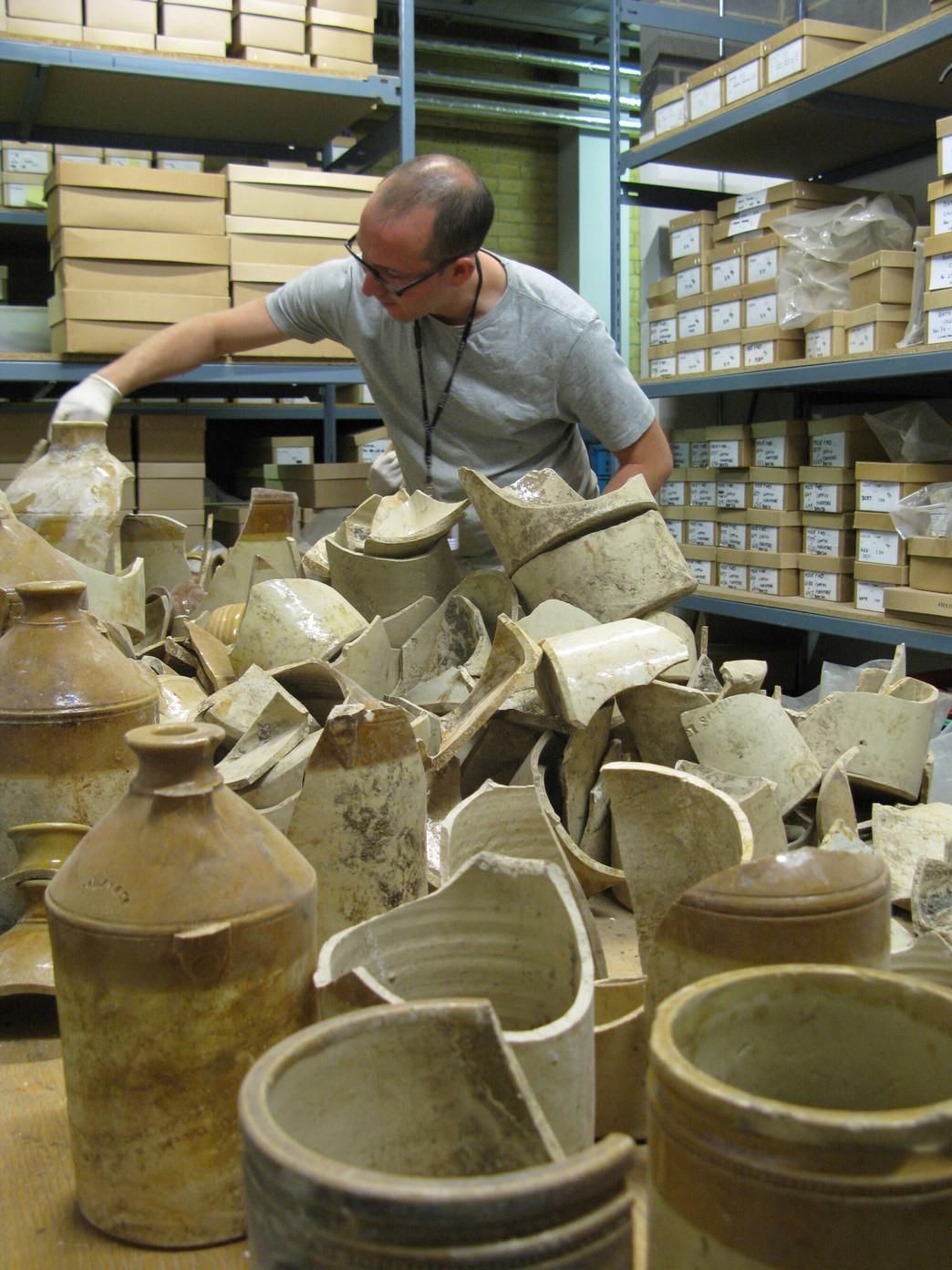 The company started out as a small shop and bottling plant in the 1840s, but quickly expanded as the business caught on. Not only was Crosse & Blackwell one of the first companies to start making and selling these goods, but they were major marketing innovators as well. According to IanVisits, the company was one of the first to nab endorsements from celebrity chefs (including Napoleon's personal cook) to get their products onto store shelves.
Since the storeroom was discovered during excavation of a future subway station, archaeologist have uncovered all sorts of artifacts, including jars full of pickles and mushroom ketchup – an early version of the tomato-based sauce we know today, Gary Cutlack writes for Gizmodo UK.
"The basements of the warehouse had survived in good condition when we re-discovered them," Crossrail, which is in charge of the site, writes in a statement. "A large network of underground rooms were revealed and kilns, furnaces, and an innovative refrigeration system were found inside. One underground vault contained around 8,000 unused ceramic and stoneware jars for preserves, pickles and sauces. These were probably abandoned as the company changed to glass jars and bottles for its products.
Since most of the jars discovered at the site were broken, it's unlikely that someone was able to sneak a taste of the centuries-old condiments. Still, the findings are providing a remarkable look at the history of the food industry and London's early manufacturing. Thanks to this trove, Crosse & Blackwell's contributions to the modern food business won't go forgotten.