See Keith Haring's Computer Drawings, Hidden on Floppy Discs Since the 1980s
The never-before-seen images will be sold as NFTs at an upcoming Christie's auction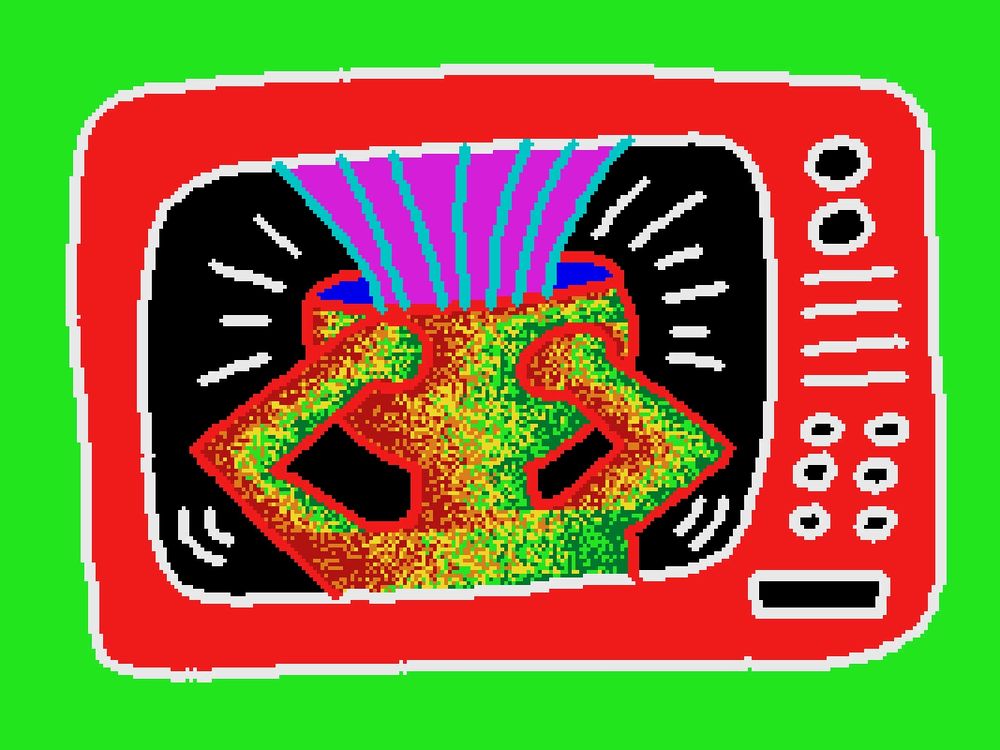 In 1987, the American artist Keith Haring, known for his signature bright, cartoonish style, created five digital drawings on a chunky personal computer. Since then, these images have been stored on floppy disks and hidden from public view.
Now, for the first time, NFTs (short for non-fungible tokens) of these works will be sold at an upcoming Christie's auction.
All five digital images showcase "[Haring's] vibrant visual language," writes Artnet's Min Chen. "In fluorescent hues, the digital works feature his figurative motifs, drawn with his trademark bold lines and squiggles that convey a spirited kineticism, however pixelated."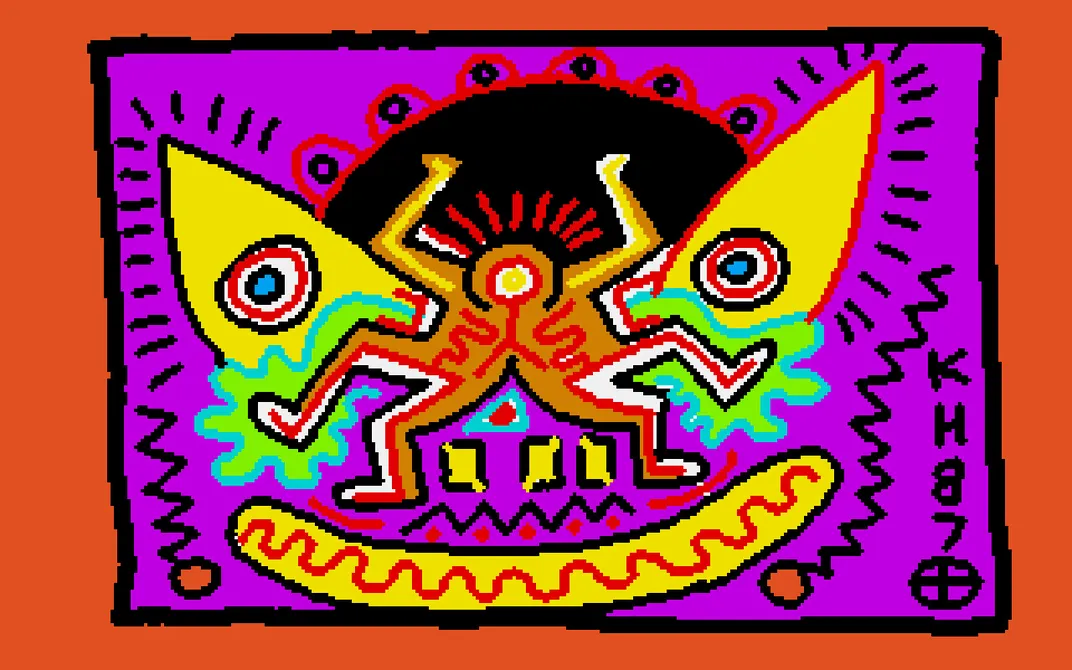 Born in 1958 in Pennsylvania, Haring began drawing as a child, eventually attending New York City's School of Visual Arts in 1978 and earning renown throughout the 1980s, according to the Keith Haring Foundation. His affinity for public art led him to the streets and subway system—his self-proclaimed "laboratory"—where he became a prolific painter of "rapid, rhythmic lines."
Later, new technologies provided new mediums for experimentation. As Haring wrote in his journal in 1986, "My drawings were perfect for translation into computers because the drawing line was already very close to the idea of 'pixels.'"
"There are endless possibilities to be investigated in this area," he wrote. "I know that it is true that I possess (because of the deductive, composite nature of my line) the ability to use computers very effectively."
Keith Haring
.
May 4, 1958 - February 16, 1990
.
@ozmuhapic.twitter.com/YECpDq2glF

— Keith Haring Foundation (@KeithHaringFdn)February 16, 2021
Haring made the five drawings on an Amiga computer during the "dawn of the consumer computer age," says Gil Vazquez, president of the Keith Haring Foundation, to Artnet. "Even then, Keith knew that computers were going to be important to people's lives as their capabilities continued to advance."
Several years ago, Christie's auctioned a similar collection of artworks by Andy Warhol, also made on an Amiga computer. In the 1980s, Timothy Leary, the American psychologist known for his advocacy of psychedelic drugs, gifted the computers to several artists, including Warhol and Haring, who were curious about technology's role in art. But Haring "felt the strongest affinity with the new medium," per a statement from Christie's.
Later this month, the individual images—which have been minted as NFTs on the Ethereum blockchain—are expected to fetch between $200,000 and $500,000 each at auction. Proceeds from the sales will benefit the Keith Haring Foundation, which the artist formed shortly before he died of AIDS-related complications in 1990. The foundation supports nonprofits that serve children, as well as groups that provide AIDS-related resources; it also works to preserve Haring's artistic legacy.
Haring famously believed that "art is for everybody," as Vazquez tells Decrypt's Stephanie Hirschmiller.
"It makes sense that he would use any medium possible to communicate his ideas to the masses, especially people who were not gallery and museum-goers," says Vazquez. "He manifested art in non-traditional ways such as subway chalk drawings, murals, found objects, painting on industrial tarps and digital art, rather than tried and true painterly canvas."