July Was Likely Earth's Hottest Month on Record
With El Niño and human-caused climate change expected to bring more heat in the future, scientists say July's extreme temperatures could soon be surpassed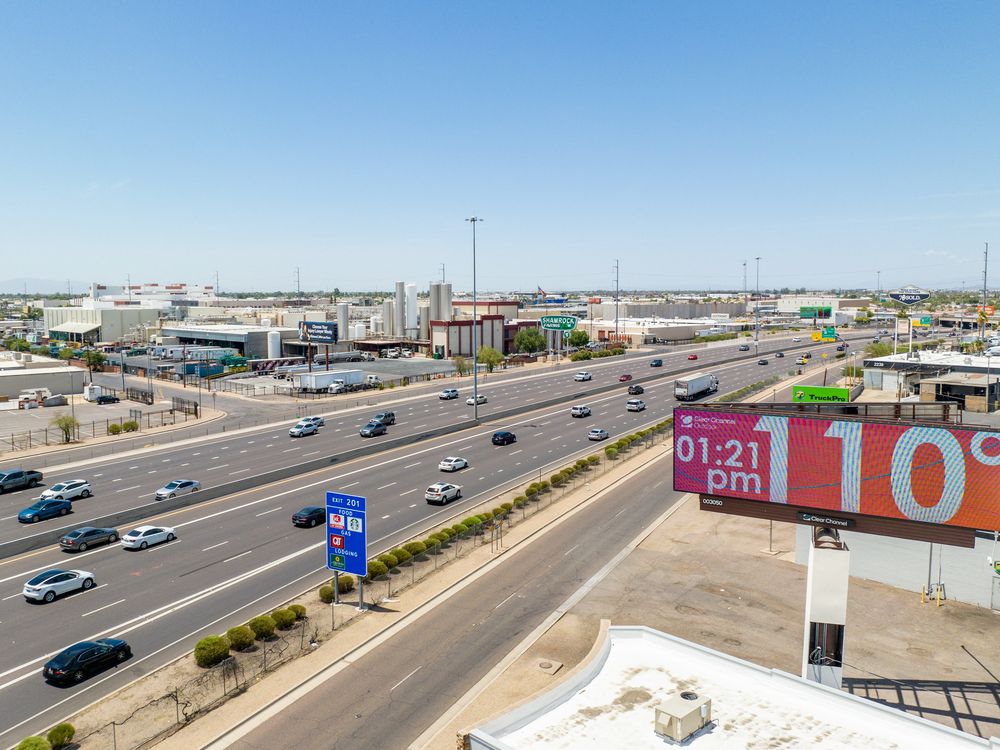 July will likely go down as the hottest month ever recorded in human history, and climate change is partially to blame. Researchers predicted the month would smash the previous record, set in 2019, before it even came to an end, according to a statement from the World Meteorological Organization (WMO). 
"We don't have to wait for the end of the month to know this," United Nations Secretary-General António Guterres said on July 27. "Short of a mini-Ice Age over the next days, July 2023 will shatter records across the board." 
Last month brought unprecedented temperatures worldwide, sparking heat waves, wildfires and mass coral reef die-offs. According to the National Oceanic and Atmospheric Administration, the United States broke or tied more than 3,000 highest maximum temperature records over the course of July. Phoenix, Arizona, recorded the hottest month ever in a U.S. city, as it hit 110 degrees Fahrenheit for 31 days straight, from June 30 to July 30. July also contained the hottest day ever recorded on Earth—four days in a row. The peak occurred on July 6, with a reading of 63.01 degrees Fahrenheit for the global average temperature. Of the 30 hottest days on record, 21 occurred in July this year.
"The reason that setting new temperature records is a big deal is that we are now being challenged to find ways to survive through temperatures hotter than any of us have ever experienced before," University of Wisconsin–Madison climate scientist Andrea Dutton tells Seth Borenstein of the Associated Press. "Soaring temperatures place ever-increasing strains not just on power grids and infrastructure, but on human bodies that are not equipped to survive some of the extreme heat we are already experiencing."
Scientists say the sweltering heat is driven by a combination of the natural climate pattern El Niño and human-caused climate change. A recent report from the nonprofit Climate Central looked at data from 4,700 cities and 200 countries around the world and found that at least two billion people felt a "very strong influence of climate change… on each of the 31 days in July." Around 6.5 billion people—or 81 percent of the global population—experienced at least one day during the month where local conditions were made at least three times more likely due to planet-warming human activity. July's record-breaking heat follows the hottest June on record. 
"Human-caused climate change influenced July temperatures for the vast majority of humanity," Andrew Pershing, vice president for science at Climate Central, says in a statement. "Across the entire planet, the average person was exposed to 11 days in which carbon pollution made the local temperature at least three times more likely. Virtually no place on Earth escaped the influence of climate change last month."
The WMO has yet to officially call July the hottest month in human history, but it has declared the first three weeks of the month to be the warmest three-week period ever documented, per its statement. Complete temperature data from the Copernicus Climate Change Service (C3S) will be made available on August 8. The WMO previously predicted a 98 percent likelihood that one of the next five years will be the warmest on record. 
Researchers warn that despite a multitude of records broken this year, temperatures are likely to only continue increasing.
"There is another way to think about it," Carlo Buontempo, director of C3S, which is funded by the European Union, tells the Washington Post's William Booth. "It is possible to flip the story around and to say, 'Well, this is probably one of the coolest summers you'll ever see in your life.' ... It is quite scary to put it this way."