Would You Drink a Cocktail Invented By a Computer?
How IBM's Watson become the world's most creative bartender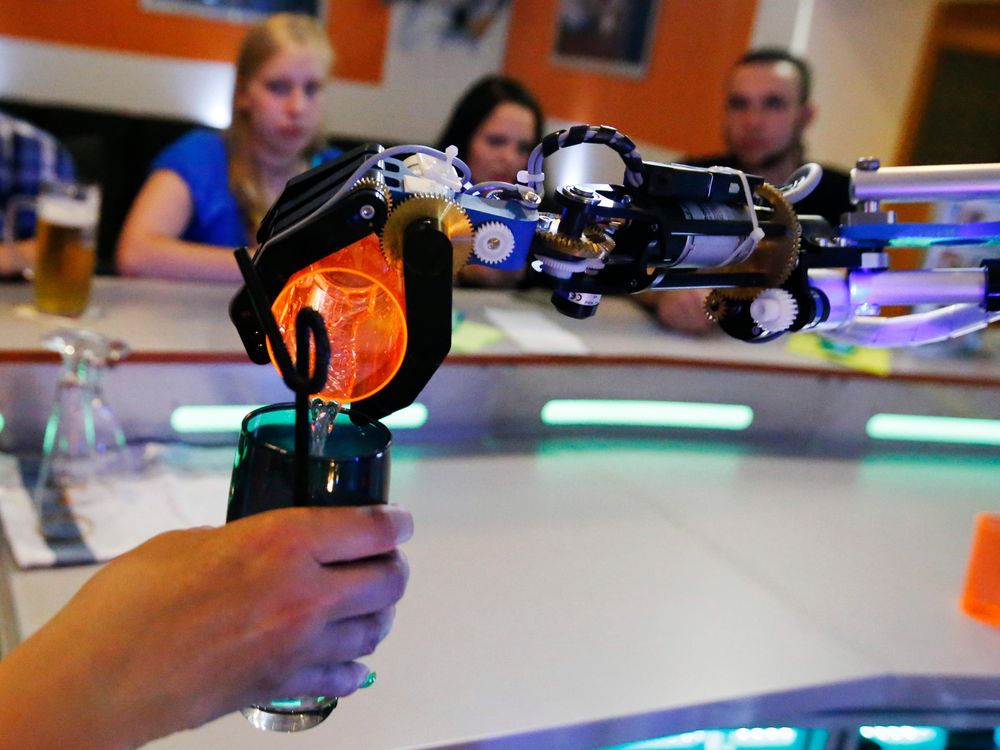 IBM's Watson computer has many talents. It discussed music with Bob Dylan, beat Ken Jennings at Jeopardy! and even ran a food truck. Now, the artificial intelligence project has picked up another skill: bartending.
Working with foodies and chefs from Bon Apétit magazine and the Institute of Culinary Education, IBM programmers put the software through culinary school. The project, known as "Chef Watson," generates original recipes based on ingredients a user selects, Christopher Trout writes for Engadget.
"The system doesn't look at ingredients the same way chefs do," software engineer and chef Florian Pinel, who helped IBM develop Chef Watson, says in a video showcasing the cloud-based cook. "When a chef looks at an ingredient, he thinks of the history of the ingredient and recipes where it's been used. And the system does a little bit of the same, of course, but also it looks at the chemical composition of that ingredient."
That's how Chef Watson comes up with seemingly crazy ideas for dishes, like a burrito stuffed with chocolate, soybeans and apricot puree, or a Caribbean-inspired ricotta frittata, to name a few. By parsing out the complex relationships between flavor compounds—and a little inspiration from a library of roughly 9,000 recipes—Chef Watson can create new dishes with just the push of a button.
"The system is going to figure out what other ingredients you might use when making this dish—based on what's been used in the past—and before you know it, you have one trillion, one quadrillion possible combinations," Pinel tells Rochelle Bilow for Bon Apétit.
And of course, what would a fancy meal whipped up by a computer be without some fancy drinks? In addition to menus, Chef Watson also designs boozy beverages. But be warned: the algorithm takes an inventive approach to alcohol, such as drinks like the "Corn in the Coop" which mixes chicken stock with bourbon, apple juice and ginger, topped off with lemongrass, orange peel and a slice of grilled chicken. There's also the relatively tamer "Ivorian Bourbon Punch", a bourbon-based cocktail that combines banana juice, triple sec, vanilla extract, ground turmeric, lemon juice, lime juice, honey.
Depending on how adventurous of a palate you have, Chef Watson's creations might intrigue you or disgust you. Though Pinel admits that the computerized cook is in its infancy, he believes that the computer's eclectic suggestions could inspire home chefs and Michelin-starred restaurants alike.
If you'd like to give Chef Watson a spin in your own kitchen, be sure to check out IBM and Bon Apétit's website.