'Hamilton' Creator Lin-Manuel Miranda Joins the War Against Bots
Ticket-buying bots are snatching up seats and jacking up the price of concert and theater tickets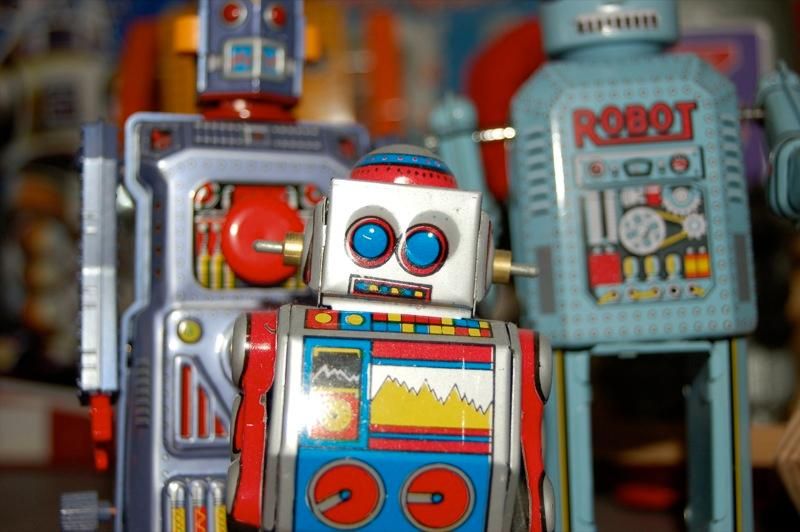 Over the last year or so, Lin-Manuel Miranda has become a runaway star on the Broadway circuit thanks to the roaring success of his musical, Hamilton. Since the show hit Broadway, Miranda has helped sparked new interest in the titular Founding Father, sung showtunes on Carpool Karaoke and even beatboxed with President Obama. But now, the playwright has stepped into the ring to try and take on a new challenge: fighting bots.
Now, Miranda isn't about to leap into action to fight the Terminator: he's taking up arms against automated computer programs designed to swoop in and buy up swaths of tickets to popular concerts and performances as soon as they go on sale. These bots are run by scalpers who flip the tickets on third-party websites like StubHub, often at exorbitant prices.
"I want the thousands of tickets for shows, concerts and sporting events that are now purchased by bots and resold at higher prices to go into the general market so that you have a chance to get them," Miranda wrote in an op-ed for the New York Times this week.
Earlier this year, an investigation by New York state attorney general Eric Schneiderman's office found that in many cases where large concerts sell out in minutes, tickets often quickly appear on the resale market shortly after, for greatly inflated prices. While many venues limit the number of tickets that a single person can buy, it's easy to program or purchase vast fleets of internet bots to get around these restrictions, Jim Zarroli reports for NPR. In some cases, thousands of tickets to shows by musicians like U2 and Billy Joel have sold out in seconds only to appear on the resale market immediately after. Even free events where tickets are given out via lottery, like the Pope's visit to Central Park in September 2015, have found themselves stricken by swarms of bots.
"The average fan vying to purchase a ticket to a popular concert has little hope of competing against brokers, many of whom use illegal and unfair means to purchase tickets," a report released by Schneiderman's office says.
Under New York state law, using bots in this way is illegal. However, reselling tickets can be so lucrative that the fines levied against scalpers who get caught using them are often treated as the cost of doing business, Miranda argues. But while lawmakers are struggling to figure out the appropriate response to help give fans a fair shot at buying tickets to see their favorite shows, venues, promoters and even the artists themselves can take more steps to ensure that their biggest fans get to see their shows, Robin Levinson King reports for the Toronto Star.
While some artists have taken to issuing paperless tickets that require the holder to show the credit card used to buy them at the door or to keep an eye out for large lots of tickets being bought by users from the same IP address, which would suggest that a person is using bots, some argue that more artists should take these steps. As Pascal Courty, a University of Victoria economist who studies the secondary ticketing market tells King, the entertainment industry has a habit of conducting business in ways that make it easier for boosting the resale price of popular tickets. For example, some artists set aside large sets of tickets for friends and family members of the band, the promoter and the venue owners, which can end up in the hands of scalpers and hide just how many tickets are available.
"Nobody knows how many tickets are in the market," Courty tells King.
Meanwhile, legislators are looking at ways to toughen punishments to prevent ticket resellers from treating fines like a business expense. New York state lawmakers have responded to the problem by making it illegal for sites like StubHub to knowingly sell tickets bought by bots and have made repeat offenders subject to criminal punishments like imprisonment, Miranda writes.
"You shouldn't have to fight robots just to see something you love," Miranda writes.