For the First Time in 800 Years, Rice and Beans Are Kosher for Passover
The Jewish Conservative movement relaxes a 13th-century ban on rice, corn and beans during Passover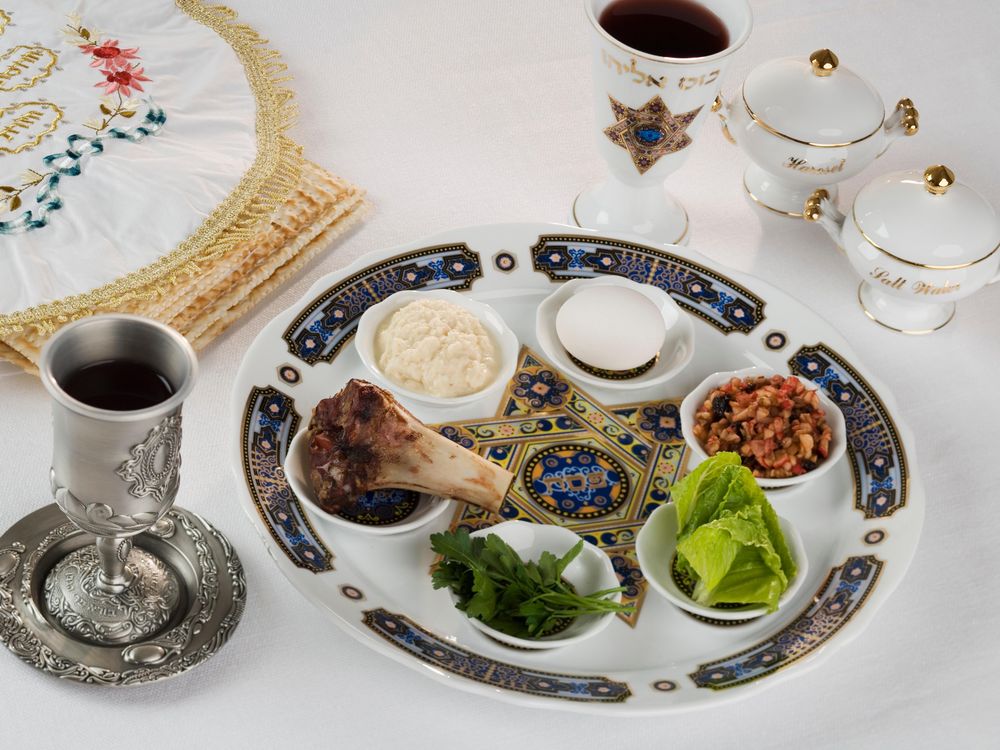 In many ways, Passover is all about food. The Jewish holiday is traditionally celebrated with a giant feast called a seder, and observant Jews follow strict rules around what they can and can't eat during the celebration. But for some Jews, 2016 marks the first time in 800 years that they will be allowed to eat foods like rice and beans during Passover.
Since the 13th century, Ashkenazi Jews living outside of Israel have been prohibited from eating certain types of food called kitniyot during the Passover holiday. This group of foods—which includes rice, beans, corn and peanuts—was originally banned because the items were often mixed with wheat, which Jews refrain from eating during Passover except in the form of an unleavened flatbread called matzah, David Holzel reports for the Times of Israel. But recently, rabbis belonging to the Conservative movement decided to officially revisit the custom.
"I hear everything from, 'Yeah, we've already been sort of kind of playing with this already,' to 'Thank you; we've been wondering if we could do this,' to 'I agree with you, but I don't know if I could do this in my kitchen,' to 'I'd be afraid that my Seder guests might have a problem,'" Rabbi Amy Levin, who co-authored the revised rule, tells Liza Schoenfein for the Forward.
Conservative Judaism is one of three major branches in the United States, falling between the Orthodox and Reform branches. The decision to lift the ban on kitniyot in the Conservative movement has several factors behind it, including health and eating habits. As gluten-free and vegan diets have become more popular in recent years, people have had a harder time finding meals that fit into these regimens while still adhering to tradition, Barbara Goldberg reports for Reuters.
"For vegans, it was really a matter of not having protein for eight days," Rabbi Elliot Dorff, the chair of the Committee on Jewish Law and Standards, tells Goldberg. He co-authored the new rule with Levin.
This may be a big change for some Jews, but others will shrug and pass the rice and hummus along at the seder table as they would any other year. While Ashkenazi Jews, who are mostly of Eastern-European descent, have long avoided kitniyot during Passover, Sephardic Jews, who are often from Spain, Portugal, North Africa and the Middle East, have never followed this rule, Goldberg writes. And as a growing percentage of American Jews are Sephardic, the two cultures are starting to mix more frequently.
"My daughter married a guy whose family is Moroccan," Rabbi Neil Cooper, who is Ashkenazi, tells Schoenfein. "So at the first seder she goes to, they have rice and they have hummus and all this stuff. So she converted to Sephardi."
Still, the new ruling is not an edict – Conservative Jews will be allowed to either dig into the rice and beans or skip them as usual during Passover.
"One has to have a certain amount of respect for those who observe the custom or don't," Dorff tells Schoenfein. "They can be bright and moral and Jewishly observant and observe the custom — but they can also be bright and moral and Jewishly observant and not observe the custom."