Dulce Gutierrez Vasquez
Dulce Gutierrez Vasquez is a graduate from Eastern Washington University, where she double majored in Anthropology and Race and Culture Studies. While at Eastern, her research focused on the effects of representation in media on the identity formation of historically marginalized groups. In her spare time, she works with organizations focusing on advocacy for immigrant and LGBTQ+ communities. While interning at the Museum Support Center through the Internship to Fellowship (I2F) Program, she worked under Carrie Beauchamp digitizing and rehousing collections. Her fellowship research focused on the representation of Latinos in advertisements and ephemera from the 1950s to present time and the implied larger socio political conversation surrounding Latinos each decade.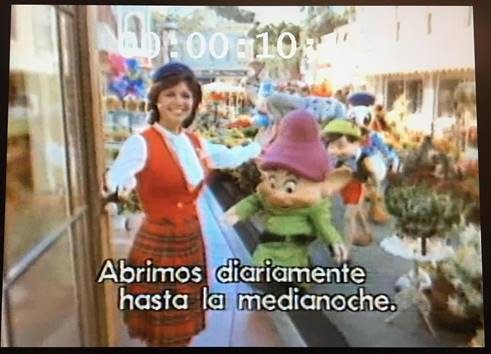 Picture this: the year is 1983 and Disneyland has started dubbing some of its English commercials into Spanish in the hopes of reaching a wider audience. However, despite being surrounded by one of the largest Latino populations in the country, less than 15% of visitors were Latino.
Latest
Categories
Archive