More than the Sum of Our Parts
The future of cultural institutions is in collaboration. Made By Us and the National Museum of American History model what this looks like nationwide.
---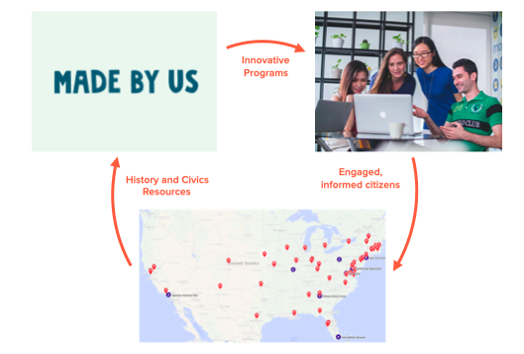 The future of cultural institutions is in collaboration. Made By Us and the National Museum of American History model what this looks like nationwide.
The pandemic is battle-testing cultural organizations' budgets, staffing and ability to serve the public. Almost overnight, museums and historical sites worked to translate their on-site offerings to the digital realm, to create educational materials that could help teachers and students in remote learning, and to appeal to a now fully virtual public.
Well before this crisis, dozens of history organizations had already come together to tackle some of these challenges. Led by the National Museum of American History (NMAH), Made By Us leverages collaboration across history organizations to create innovative, relevant avenues for putting history in the hands of Millennials and Gen-Z as a tool for civic engagement. Years in the making, NMAH joined with several other history leaders including Monticello, the National Archives Foundation, Atlanta History Center, Senator John Heinz History Center, HistoryMiami Museum, Missouri Historical Society and New-York Historical Society to launch this initiative earlier this year, and it now brings together 90 institutions from across the country and counting.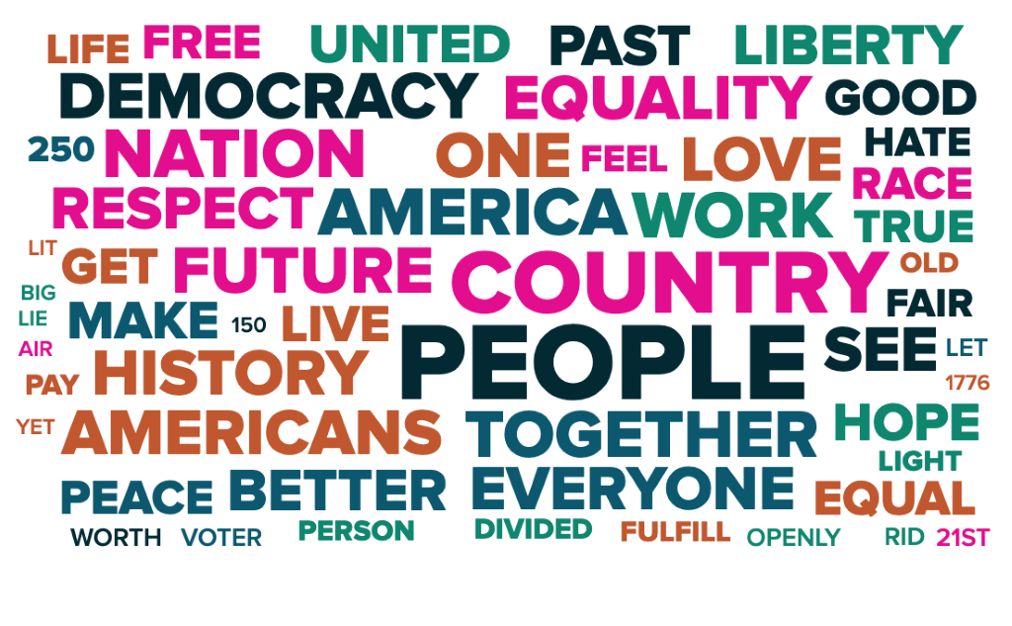 And, of course, the data resulting from My Wish For U.S. will be critical in informing the future programming developed by Made By Us. By insisting on a rigorous, data-driven emphasis on the needs of young people (rather than the needs of institutions), we are able to create and deliver better programs that lend historical context to modern-day civic issues. The research and learning we deliver, through these experiments, helps all of our partner institutions create smarter, more meaningful educational programming and materials for younger generations.
As part of the leadership behind Made By Us, NMAH's education team is learning with Made By Us by thinking together about shared practices and priorities. These include collaboration across a wide network and making data-informed decisions on program offerings and resources. Lessons learned from the National Youth Summit, the #sschat series on Twitter, and teacher professional development workshops are providing insight into how to best partner for civic education and engagement offerings geared towards young people and their educators and caregivers. From the National Youth Summit, a national convening of young people to discuss we are learning how to leverage affiliate museums to co-host and amplify programming to increase reach. We are also developing practices to convene interactive, large-scale, decentralized events for young people. From #sschats and teacher development programs, we are getting experience on how to pivot program and resource development that is responsive to educator feedback. The qualitative data we are gathering from these events is being used to create and quantitative change. That is, we are using the feedback to make targeted revisions to and increase the kinds of programs and resources educators are asking for to better serve their students. It is these lessons and conversations that we are carrying forward in potential partnerships.
When the future is uncertain, and we're facing immense challenges, competition between cultural institutions only serves to drive us apart. By collaborating, we can create better work, support each other and raise the profile of cultural institutions among young people, driving interest and traffic back to individual sites.
If you're a history institution looking to get involved in what Made By Us is co-creating, we invite you to sign up for a webinar to learn more or check out our website. Anyone is welcome to follow @historymadebyus on social media, where we're sharing relevant history, or sign up for our newsletter at historymadebyus.org.