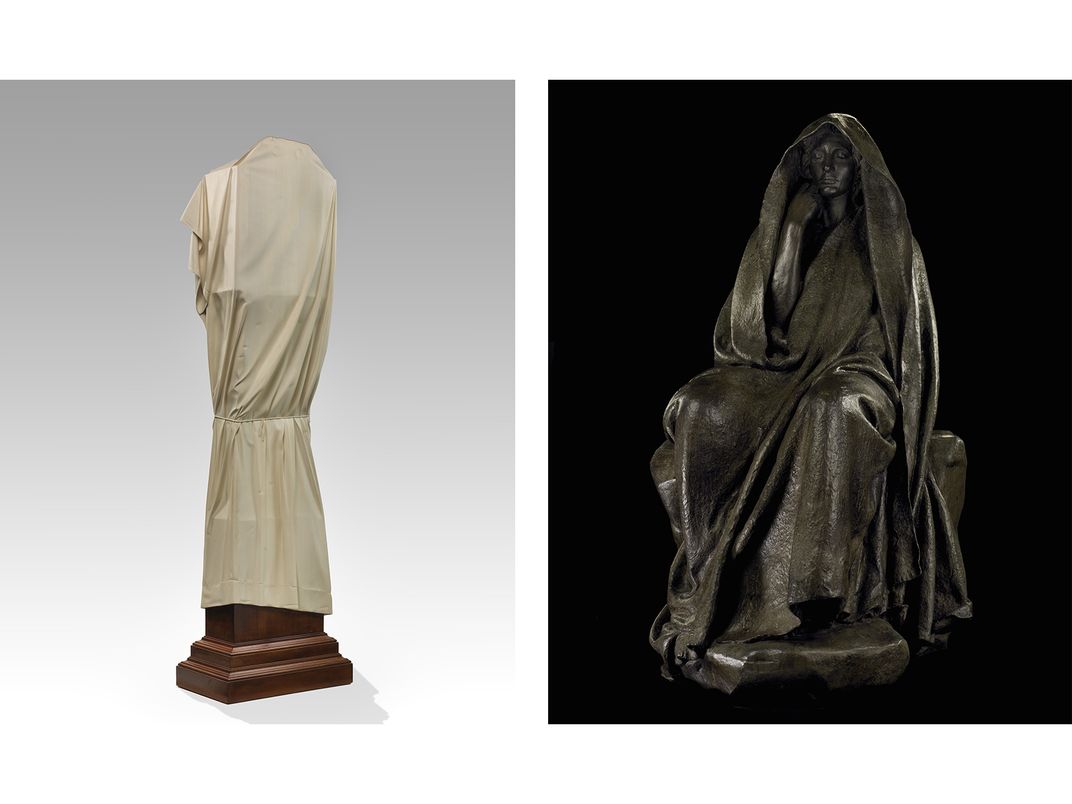 As a chill fills the air and the dark nights grow longer, many people start celebrating the spooky season with ghosts, witches, and creatures of the night. However, some prefer to make this time contemplative. For those, this season is a soulful one, remembering loved ones who have passed before. Explore SAAM's collection two different ways and choose the art that speaks to you this season.
---
Spooky Season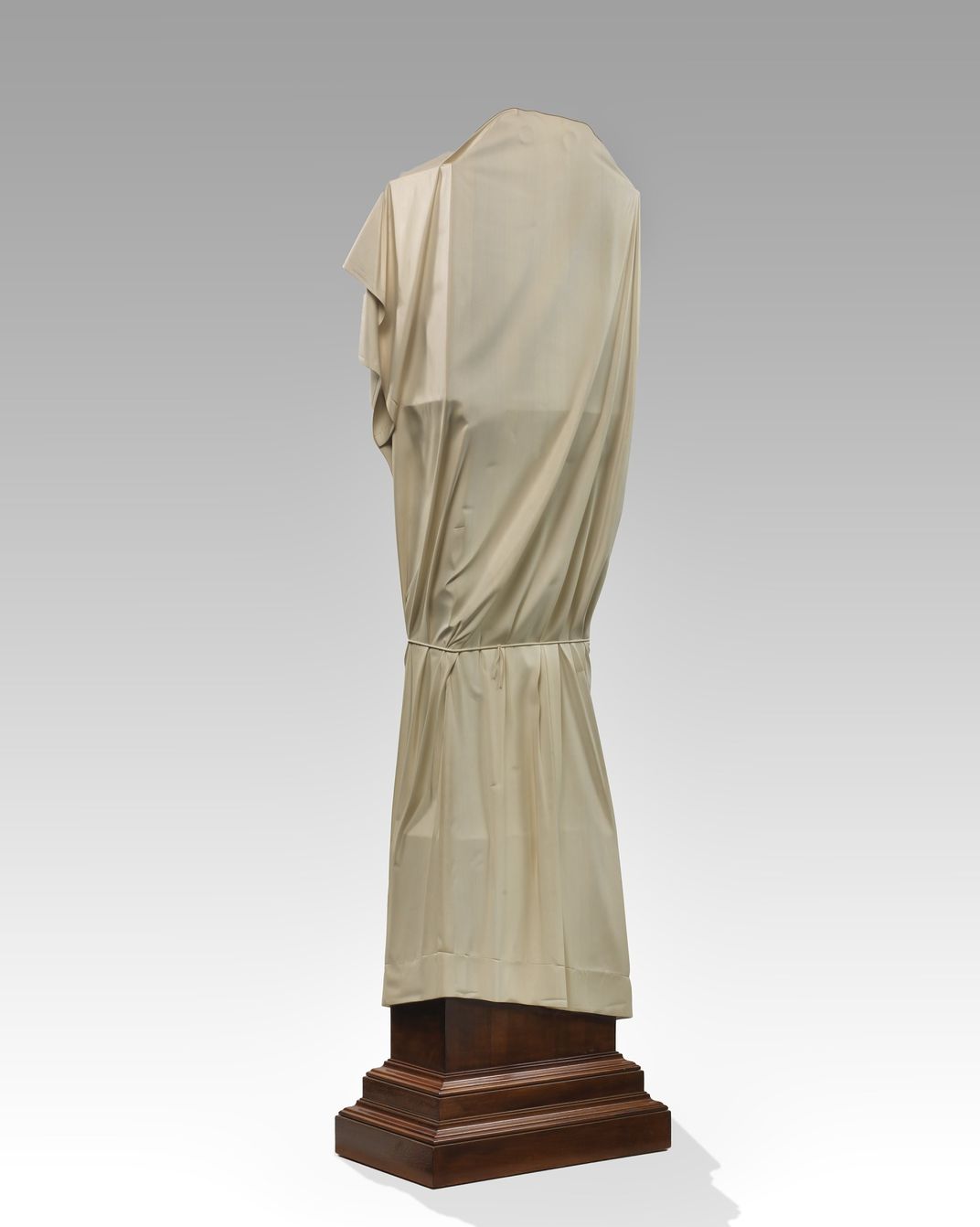 Dark house, cobwebs everywhere, creaking floorboards. When the furniture is covered and the house looks like it's been abandoned for decades, you know the mood is set for thrills and chills. Hand-carved from a single block of laminated mahogany, this masterful work of deception is a favorite at SAAM's Renwick Gallery.
Bats, spiders, and owls are not the only nocturnal creatures who can come out after dark—so can ghosts and ghouls. Delicately drawn in pencil with deep shadows, Mark Leithauser's image is both beautiful and haunting.
This photograph of a pair of sisters from 1915 gives us major The Shining vibes. One glimpse of these girls, frozen in time, is enough to stop any trike-riding tot in their tracks. Discover more artworks that pair perfectly with Halloween movie classics on the blog.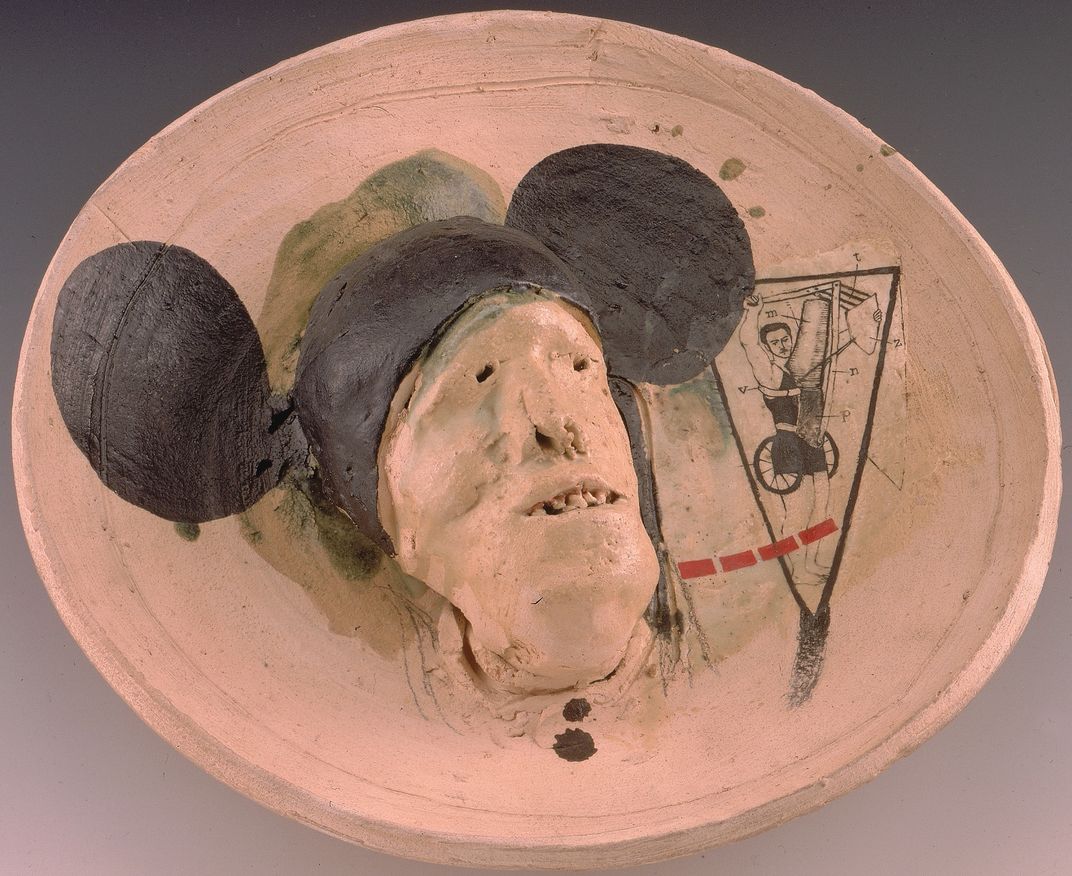 Inspired by a line from Ingmar Bergman's 1963 film The Silence that reads, ​"One must tread carefully among the ghosts in your past," artist Jim Melchert decorated the plates and jars in this series with masks. The ghost in this piece wears a Mickey Mouse hat, evoking playful, yet dark, reminiscences of past experiences.
---
Soulful Season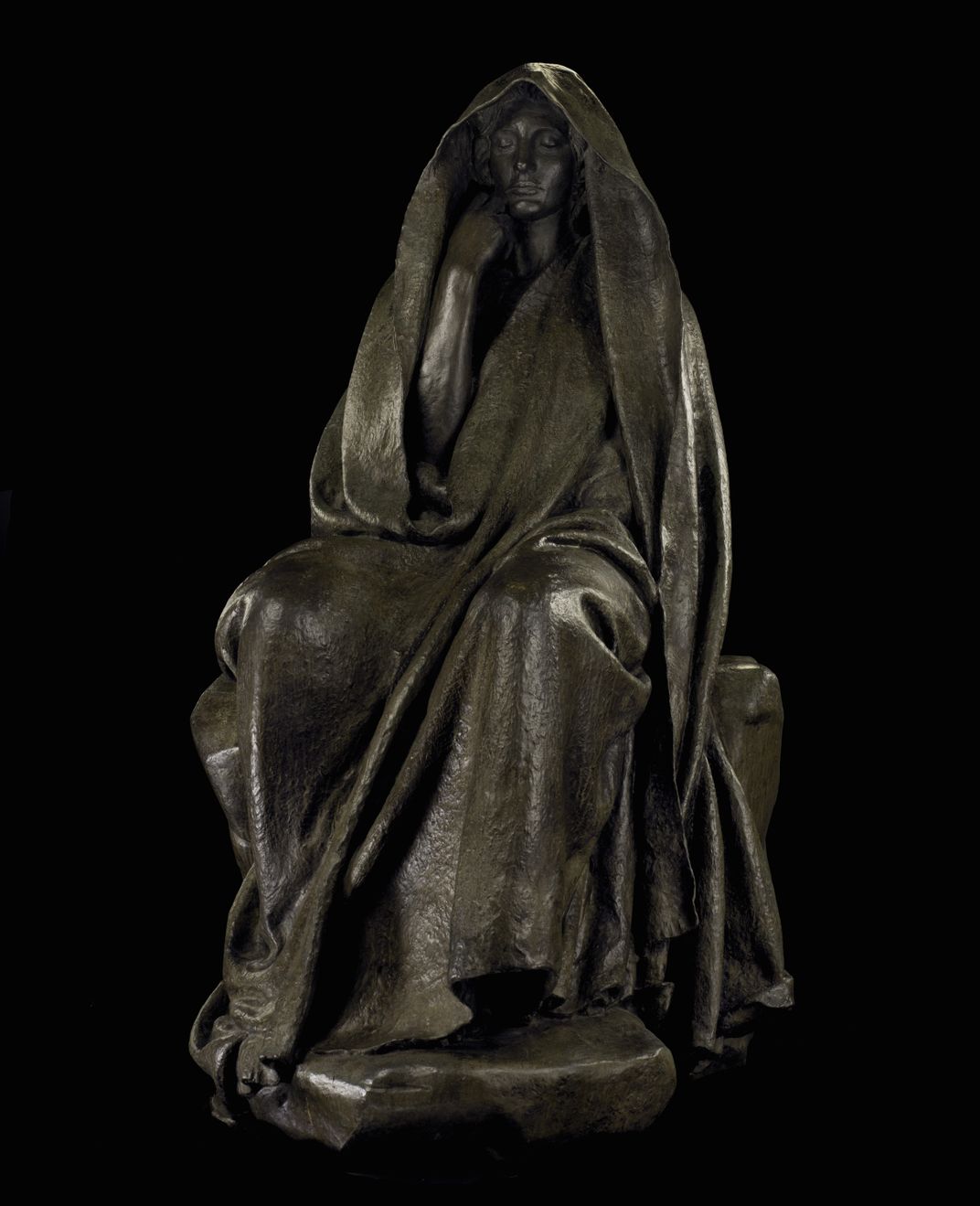 This tribute was the request of Henry Adams, who asked leading nineteenth-century American sculptor Augustus Saint-Gaudens to create a memorial to his wife, Marian "Clover." Adams wanted the memorial to express the Buddhist concept of nirvana—a state of being that exists beyond joy and sorrow—and the grief that exists between life and death.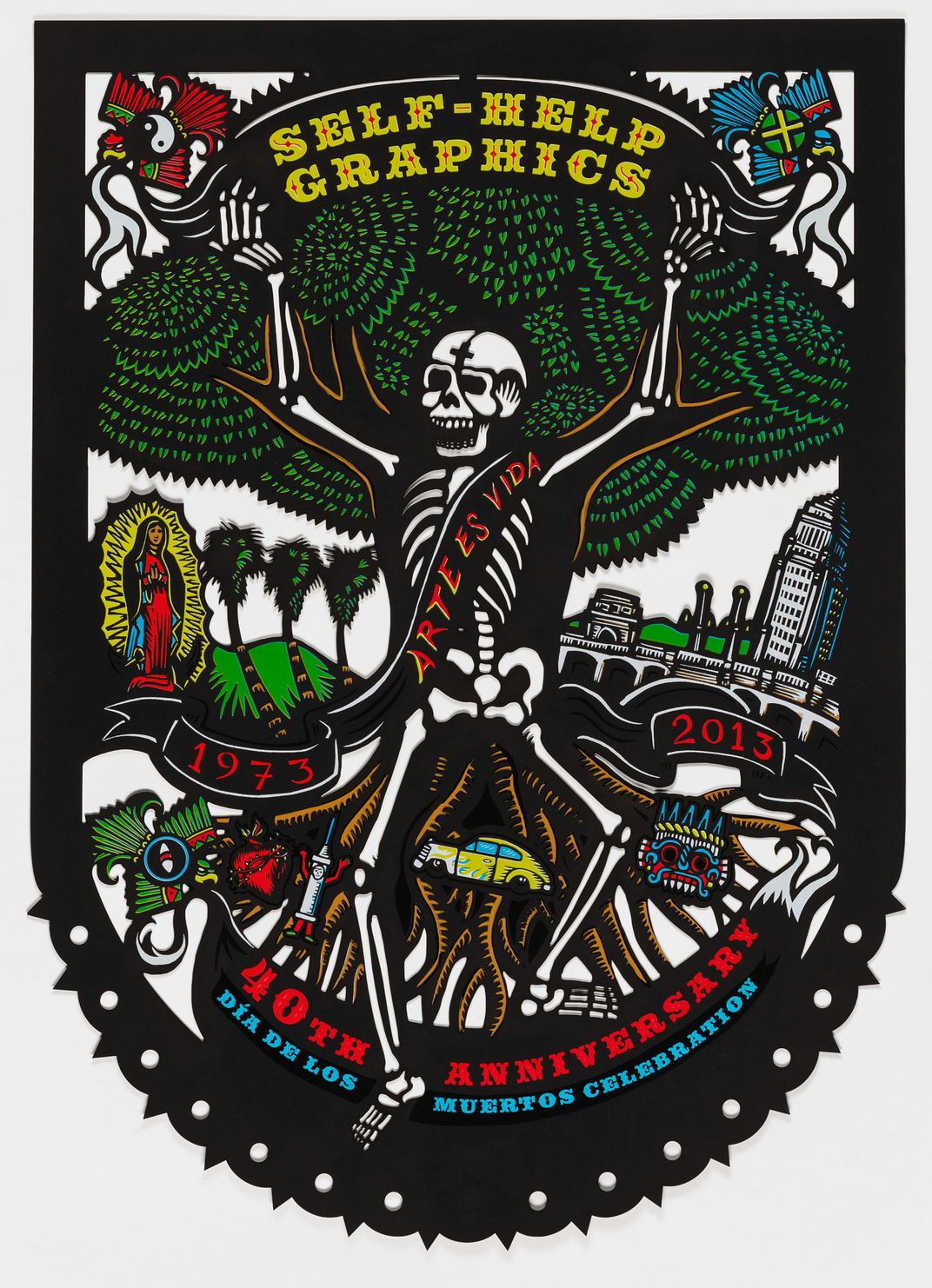 This print was created in honor of the annual Día de los Muertos (Day of the Dead) celebrations, observed throughout Mexico, Latin America, and Mexican American communities in the United States on November 1 and 2. On the holiday, it is said that the spirits of the dead return home for the night to visit their loved ones. The scene features allegories of life and death, LA landscapes, and iconographic references from Self Help Graphics' artistic history—the printing collective that was pivotal in bringing this 3,000 year tradition to the United States.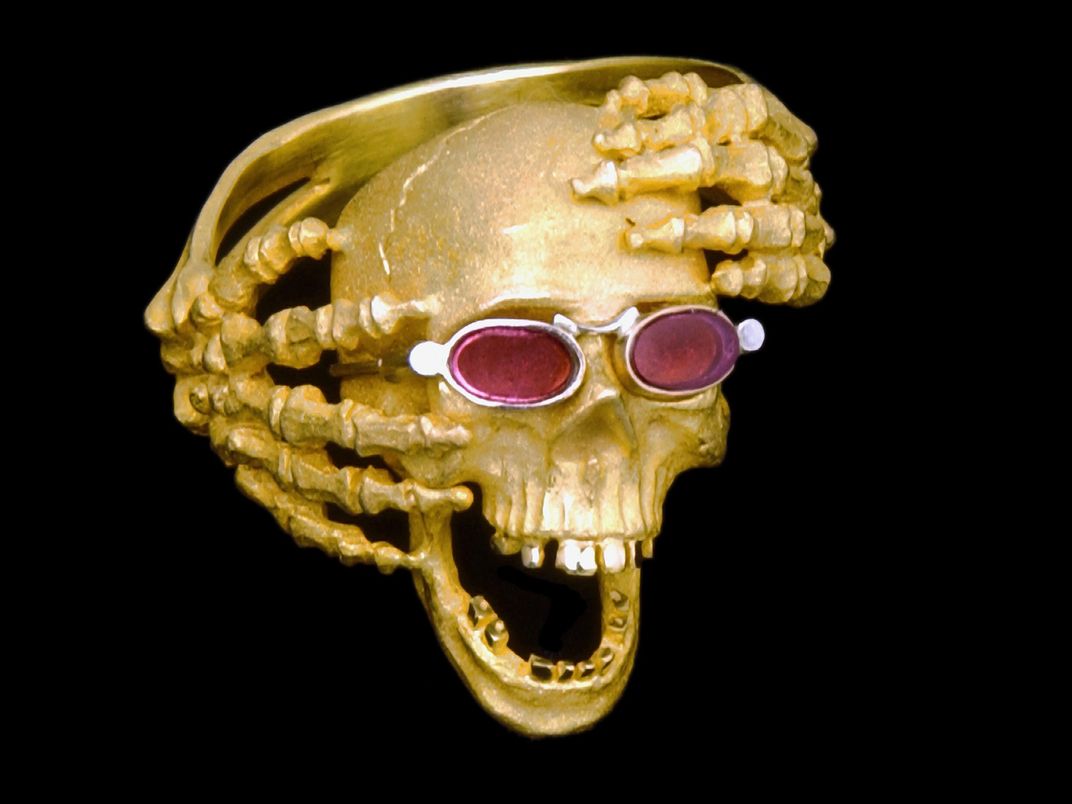 While many people are afraid of death, Kim Eric Lilot sees it as an inspiration and a necessary part of the life cycle. He turns the fear of death into a celebration of life and diversity. In Self-Portrait without Skin, Lilot's laughing skull ​"looks" at life through rose-colored glasses.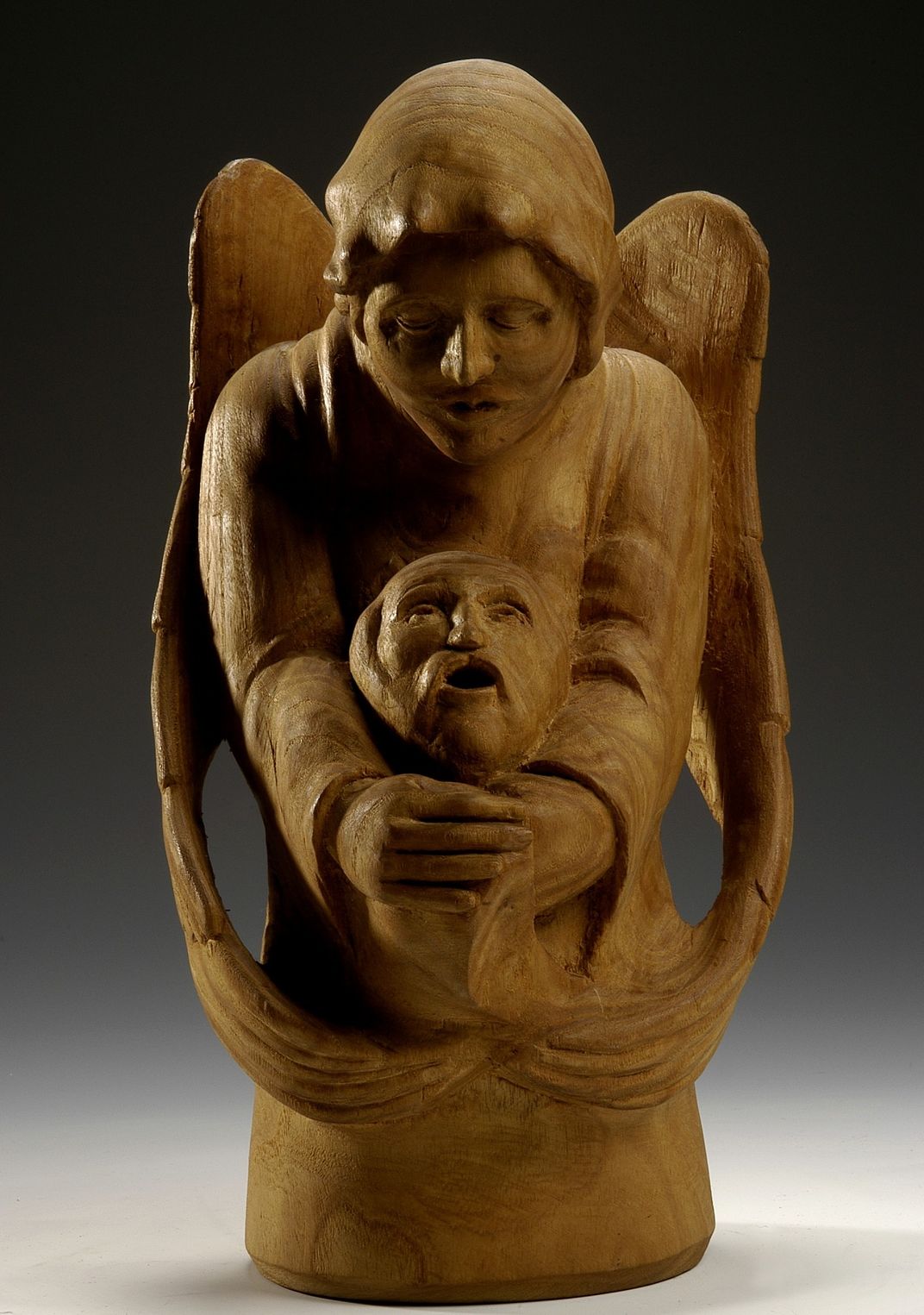 Cemeteries can feel haunted, especially this time of year, but they can also be places of quiet reflection of those who have passed. Sculptor Robert Windham lived in rural Alabama and drew much of his inspiration from statues and gravestones in local cemeteries. In this piece, the angel shows compassion for a dying man who lies comforted by her enveloping arms and sweeping wings.