To celebrate National Quilting Day, Eye Level talks with collectors Faith and Stephen Brown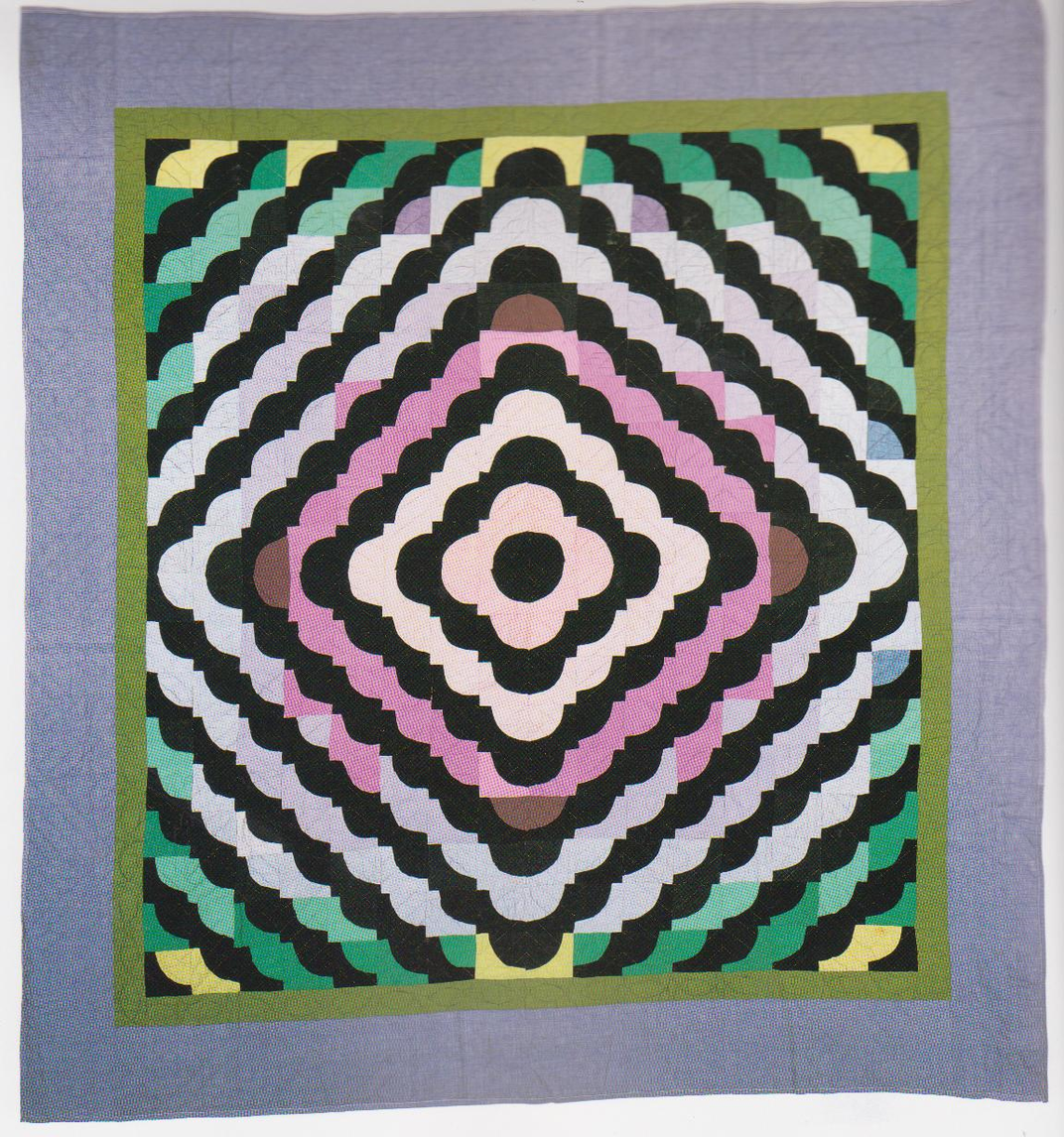 This month, SAAM announced that collectors Faith and Stephen Brown are giving their extraordinary collection of Amish quilts to the museum. The quilts were made between the 1880s and 1940s and embody the astonishing design innovation and stitching skills of Amish women. A selection of quilts from the gift will be featured in an upcoming exhibition organized by the museum, scheduled to open in March 2024.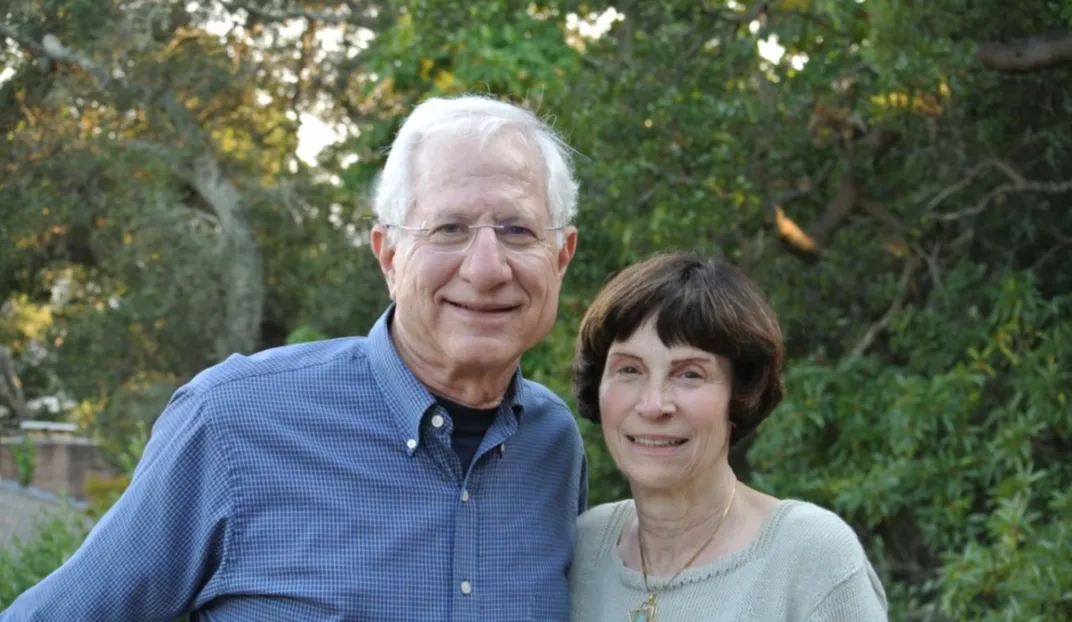 We discovered Amish quilts in 1973 at an exhibition called Abstract Design in American Quilts held at the Smithsonian American Art Museum's Renwick Gallery. We didn't know much about quilts, and Steve wasn't particularly interested, thinking they would be boring. We walked into the gallery and were knocked out by the exciting and unusual graphics, subtle color combinations, and intricate stitching we saw—the exact opposite of what we expected. We started reading about the Amish and, as we learned more, we were as amazed by the back story as by the quilts themselves. The idea that Amish women in the late nineteenth and early twentieth centuries, with limited education, little exposure to art, strict societal norms mandating conformity and discouraging individual expression, could create works that foreshadowed some abstract modern artists seemed so incongruous and almost incomprehensible to us.
Tell us about the quilt that began your collecting journey.
We hadn't thought about collecting Amish quilts, but one day, in 1976, we were driving past a quilt store in suburban Chicago. Even from the moving car, we saw a quilt in the window that clearly was Amish. We slammed on the brakes and went in for a closer look. It took several strolls around the block for us to decide on making the investment. The quilt was a Holmes County, Ohio, pattern called Old Maid's Puzzle, a rare design, in part because it is very difficult to piece. Little did we imagine where our one purchase would lead!

Did you have any idea at the time that collecting Amish quilts would become such a consuming passion?
We had no idea. Days after we bought our first quilt, we received a call from Dutton Publishing Company asking to photograph it for their annual Quilt Engagement Calendar. We thought this was pretty neat especially for novices, confirming we had purchased a good example. It encouraged us to look for others. In the late 1970s and the 1980s when we lived in Chicago, Amish quilts could be found at some local antique shows, and when we traveled, Steve would research quilt dealers to visit. Once a year, we would visit every quilt dealer in New York City, check out every quilt available and then purchase the best one or two pieces we could afford. Sadly, nearly all those dealers have retired, so in recent years, our "finds" have been few and far between, sourced through auctions or word of mouth.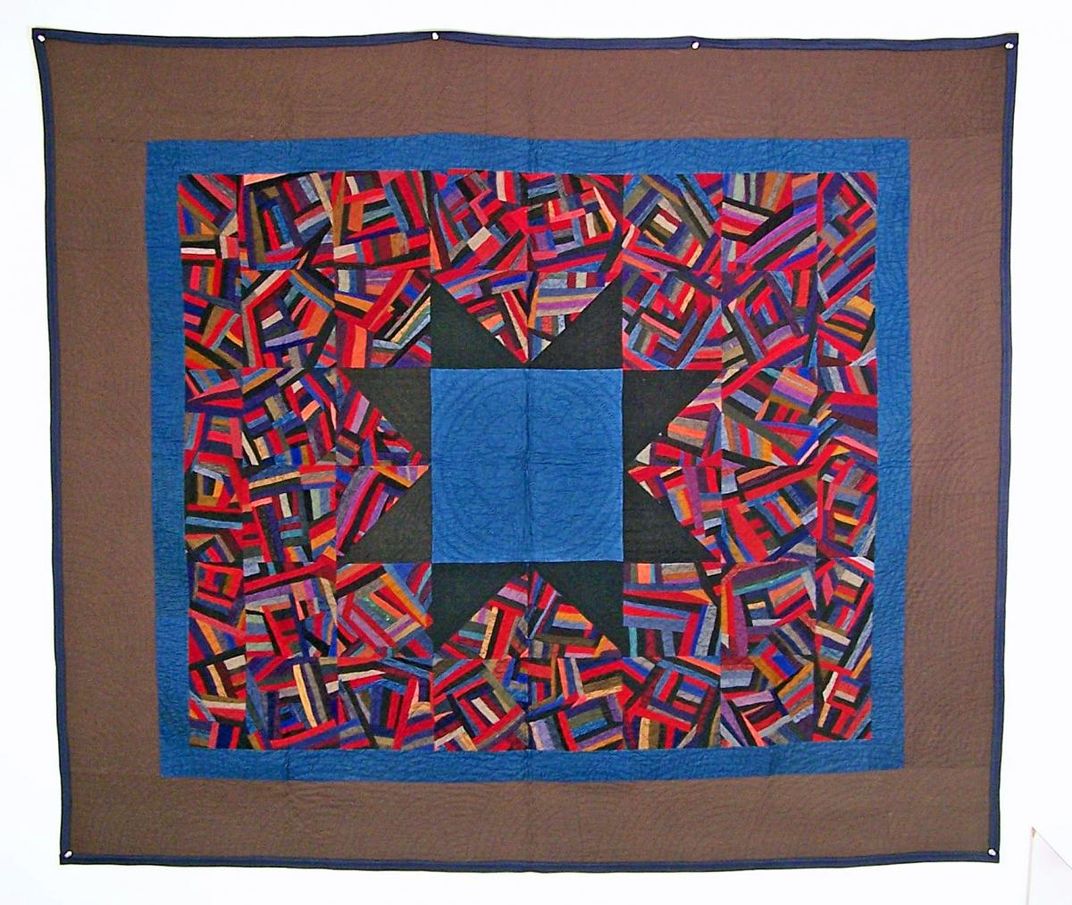 Quilt patterns can be communally shared patterns or unique inventions of the maker; what are your favorite patterns and why?
We have collected many examples of the Ocean Waves pattern, basically several rows of triangles arranged around a solid-colored square. There are infinite variations of this pattern, depending on the scale and directionality of the triangles, the choice of color combinations, and the use of inner and outer borders to set off the design. We find the differences fascinating.
The Tumbling Blocks pattern, which can be found in ancient Roman mosaics and many other cultures, intrigues us with its optical illusions. Depending on the use of color, you may find yourself looking down on the blocks at one moment, then seeing them from another angle the next moment. And if you squint at the pattern, you can see six-pointed stars.
Amish women in Arthur, Illinois, created unique designs. They might combine a central square or star, typical of Amish quilts from Lancaster, Pennsylvania, with a pattern of small pieces found in Midwestern quilts. Even the Arthur crazy quilts are unique. We have one where the pieces are in organized strips and it feels like an abstract aerial view of farm fields. Our favorite Arthur work is a vivid crazy quilt with a large eight-pointed star in the center. Our jaws dropped when we first saw it!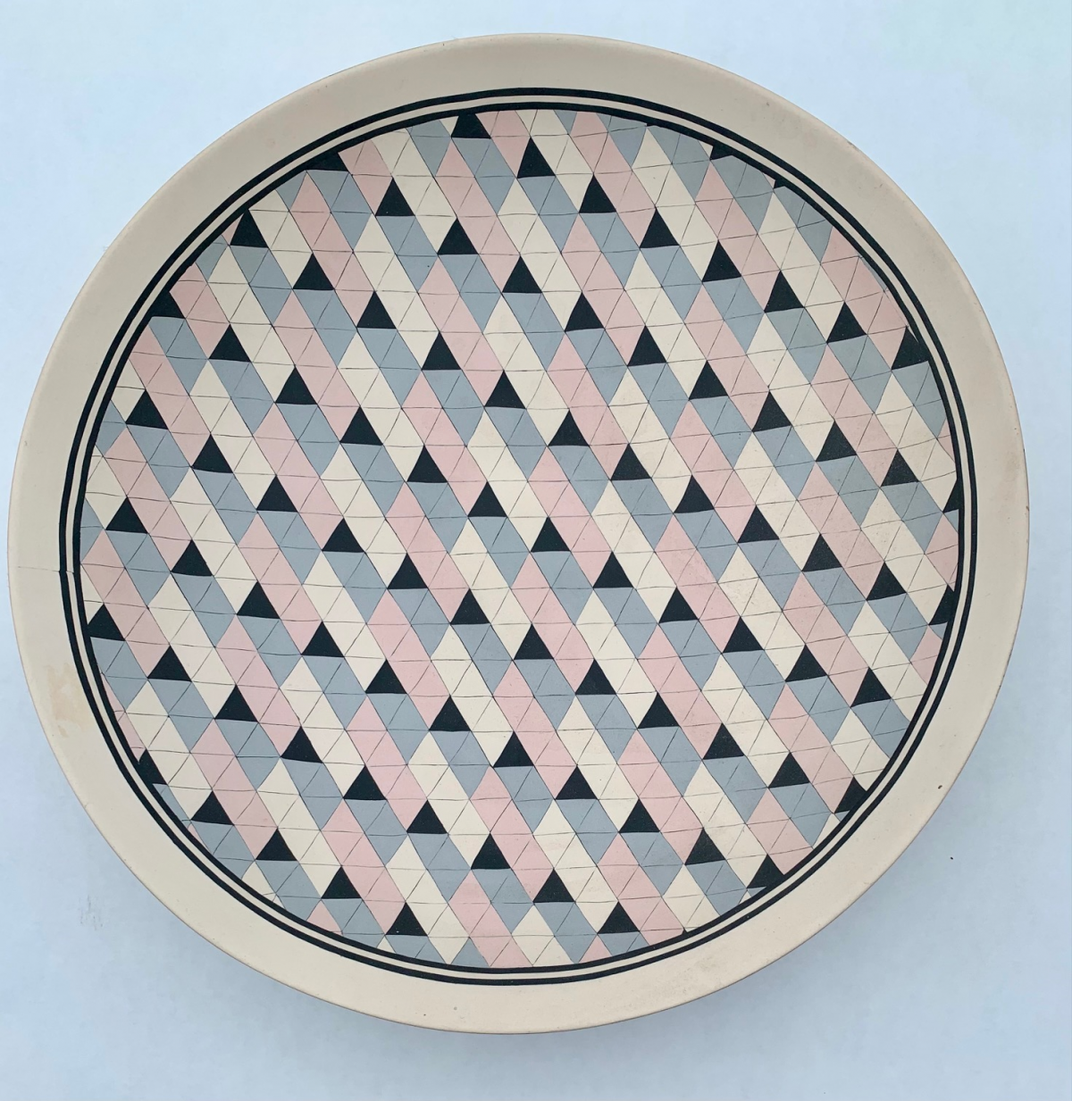 What other kinds of art do you enjoy or collect?
We also collect contemporary studio glass and ceramics, many of which are quilt-like in their design. We are drawn to objects that are geometric, architectural, and graphically striking, often with textile like qualities. We have quite a few black-and-white ceramic pieces, which have the same graphic appeal as Amish quilts from Holmes County, Ohio, in which black is an important element.
What is it like to live with these objects?
Sadly, because of the quilts' light-sensitivity and the potential for damage from hanging, we display only a few quilts in our home, primarily the crib-size pieces. It can be frustrating not to see them on display, but we consider ourselves the temporary custodians and feel an obligation to preserve them for the future. One of our hallways is lined with large photographic reproductions of our favorites, which makes quite a stunning display. We love seeing our quilts exhibited in a museum setting, under perfect lighting and with enough space to appreciate them from the proper distance. We can't wait to see SAAM's exhibition in 2024!
What are you most looking forward to seeing in person this year?
We are excited about returning to museums and galleries, period. We are eager to see the de Young Museum's Calder-Picasso exhibition next month, as well as the San Francisco Museum of Modern Art's display of Diego Rivera's massive 1940 mural, Pan American Unity, later this spring.