Craft Practice during the Dual Pandemics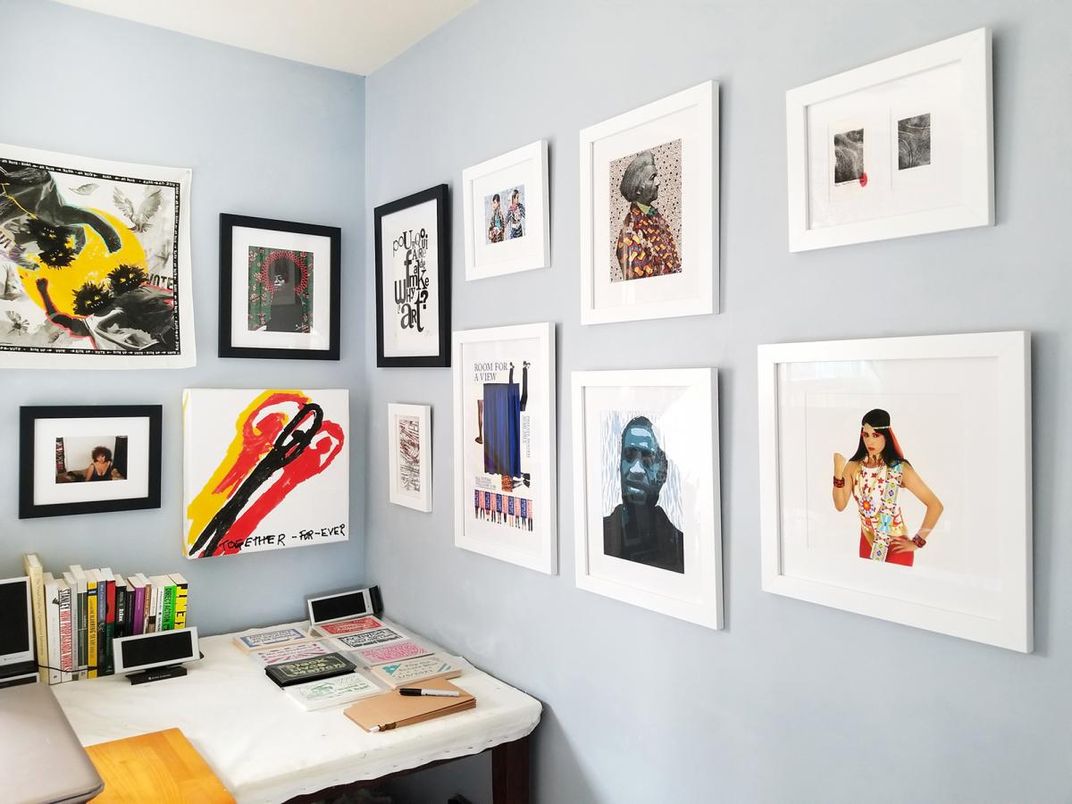 Mary Savig, the Lloyd Herman Curator of Craft at SAAM's Renwick Gallery, has been collecting firsthand accounts of the dual pandemics, COVID-19 and systemic racism, from artists working with craft-based materials and techniques. In this series, "Making the Most: Craft Practice during the Dual Pandemics," artists share personal insight into how they responded to the cascade of canceled or delayed programs, workshops, and exhibitions, as well as the demands of social distancing and social justice. Each account brings new understanding to the import of the studio as a space of reflection, creation, and collaboration.
We're kicking off the series with Julia Kwon, an artist who sews interpretative bojagi—Korean object-wrapping cloths—and wraps figures with them to comment on the objectification of Asiatic female bodies. The museum recently acquired a face mask by Kwon from her series Unapologetically Asian. Kwon, whose studio is located in Northern Virginia, stitched a vibrant patchwork of Korean silk to honor her ethnic identity during the rise of anti-Asian racism in the United States, and emphasize the importance of public mask wearing to stop the spread of COVID-19. Unapologetically Asian is an extension of Kwon's interactive art projects that facilitate solidarity and community in the throes of violent social and political unrest.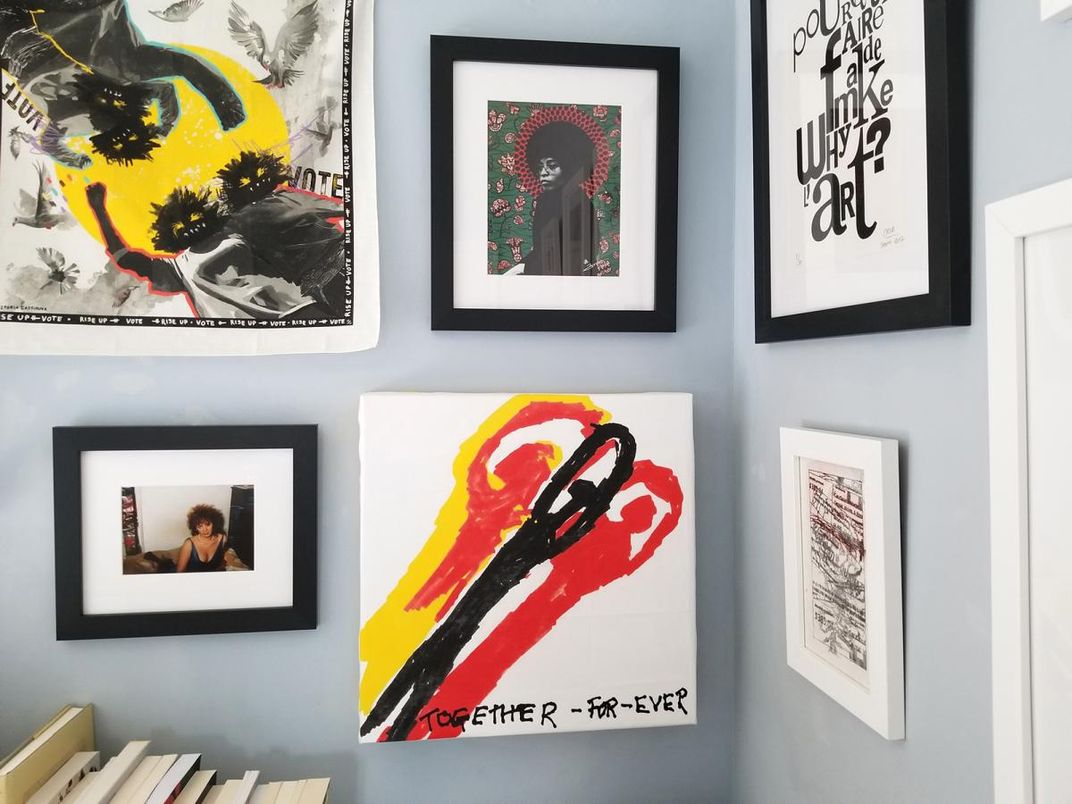 How has the pandemic changed your studio practice?
Due to the pandemic, I have had art exhibitions, residency, studio visits, and events postponed or moved online. I have been attending more artist talks happening across the country due to the accessibility of virtual programs. I also have been teaching virtually and expect to do so until it becomes safe again to meet in person. It has been an adjustment to make new friends and teach hands-on studio classes virtually, but I was encouraged to see the continued commitment and engagement of my peers, mentors, and students. It has been so inspiring to witness what can be shared and accomplished through thoughtful conversations and purposeful virtual gatherings.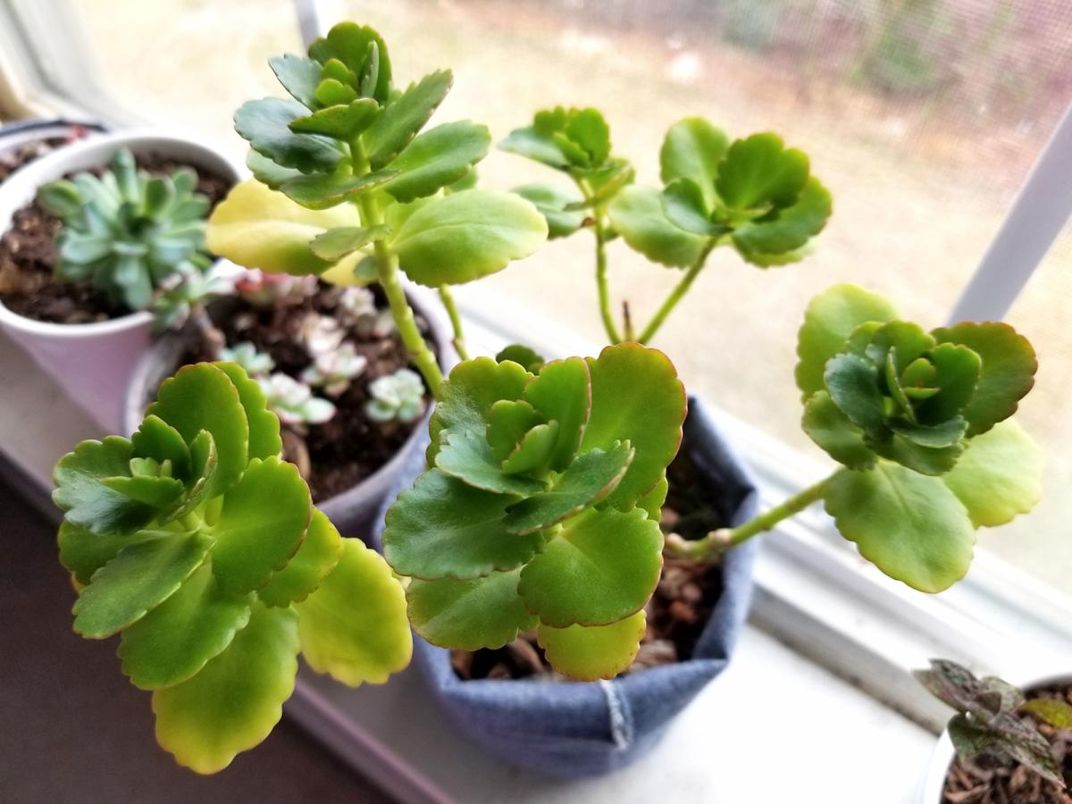 How has your sense of home shifted with the pandemic? How do you connect to others?
Since I have been mainly quarantined at home during the pandemic, I miss many everyday activities such as sharing a meal with friends or visiting art museums. However, because traveling does not seem it will be possible for a long time, I have been motivated to connect more often with friends through texts, direct messages, phone calls, and video chats.
I am mailing postcards and collaborative artworks back and forth with friends. I am organizing regular virtual gatherings with friends where we share our everyday experiences, discuss current events, and collectively imagine how we can better our communities. Also, because I have been buying art to support friends and various artist-run fundraisers, I have organically started to collect and display art around my home to appreciate them in person throughout the day. I get a lot of moral support from simply looking at and living with the amazing works created by friends and artists who I admire and respect.
Due to the pandemic and the continued sociopolitical turmoil, I have been reconsidering what it means to create art today. I have been creating work that feels urgent to make in this moment. I create Unapologetically Asian, a series of Korean patchwork face masks, to unapologetically celebrate my ethnic identity, confront the rise in anti-Asian racism in the U.S., and promote public mask wearing. I also continue to make work in the format of bojagi using safety pins to consider identity along with notions about safety, protection, and allyship.
My studio practice has expanded through continued reflection on the state of the country as well as the possible impact I can make through my work. It is a constant work in progress to strive to better align my beliefs with my art and life practices. My sense of home has also expanded a lot throughout the pandemic. I am deeply reminded of the power of human connections and community as well as the value of art and aesthetic pleasures especially during these difficult times.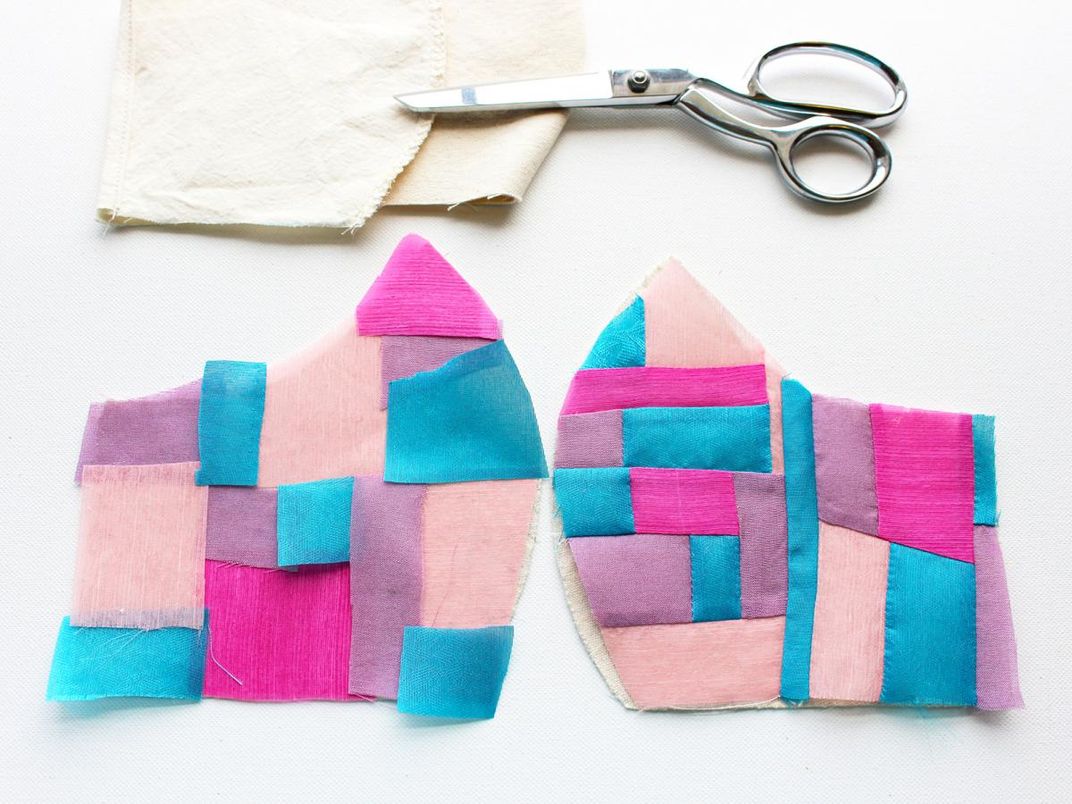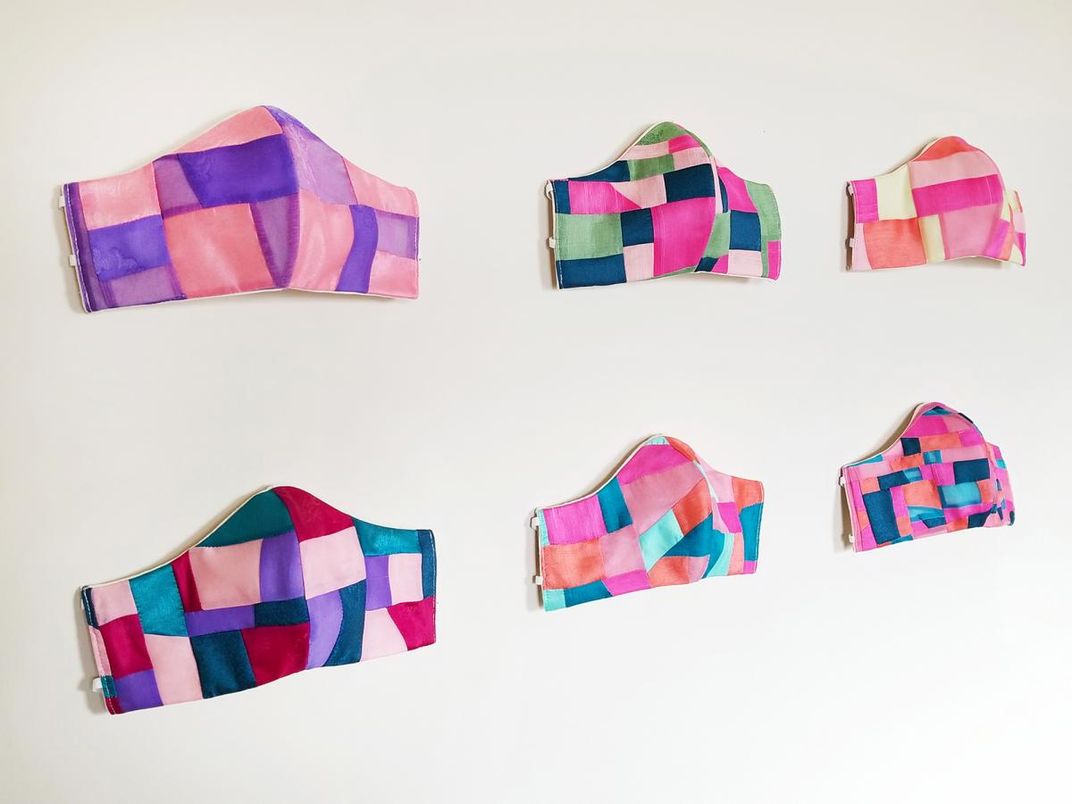 What is drawing your attention these days?
I spent a lot of time in the home garden earlier this year growing food while listening to a lot of podcasts that cover the news. It was an invaluable routine to be able to connect with the earth while staying informed on the world around me. These days I am excitedly composting food scraps in the empty raised garden beds, planning for the next growing season, and saving enough seeds for myself and sharing them with others.
I have recently been reading Aperture's Fall 2020 magazine "Native America" that was guest edited by Wendy Red Star, Kiese Laymon's newly revised edition of "How to Slowly Kill Yourself and Others in America," Reginald Dwayne Betts's poetry book "Felon," Legacy Russell's "Glitch Feminism," Alpesh Kantilal Patel's "Productive Failure: Writing Queer Transnational South Asian Art Histories," among others. Along with numerous other podcasts on politics and pop culture, I recently started to listen to "The Indigenous Future Podcast" and "The Red Nation Podcast" that amplify Indigenous voices, history, politics and culture.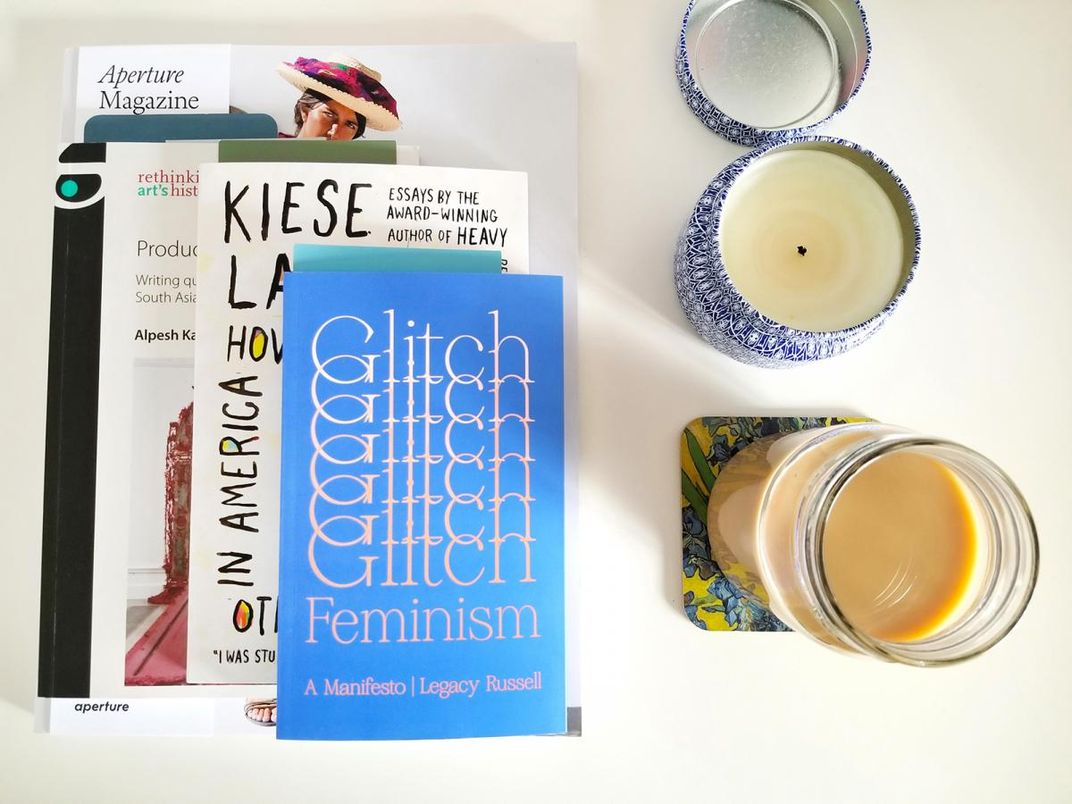 How have the dual pandemics provided insight into current or ongoing projects?
I am grateful for the hard work of essential workers who have allowed me the time and space to confront and reexamine the current sociopolitical systems that we take for granted. I believe the dual pandemics urge us all to not only confront how various colonialist narratives and systemic oppressions have perpetuated, but also actively dismantle and reimagine our contemporary sociopolitical structures to build a more humane society.
To decolonize my Thanksgiving, I recently asked my followers on social media if they would be interested in receiving some of my seeds by donating whatever amount they were comfortable contributing to Honor the Earth, a nonprofit organization that works to build a just, green economy in Native communities. I hope to continue to share seeds in the coming years to grow food and share knowledge with others.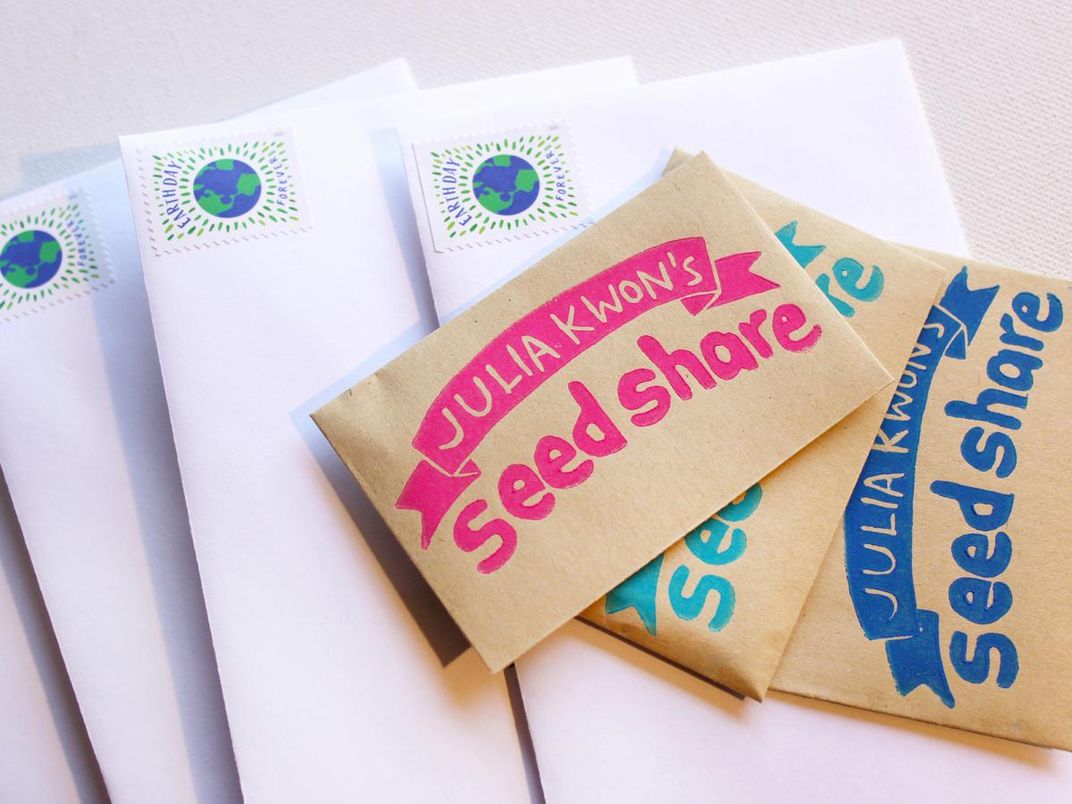 Further, for my project Back to Normal Is Not Enough, I made small-scale linocut prints to be sold in support of various causes that I currently care most about. All proceeds made from the print sale will be donated to five specific causes in a time when public discourse can feel abstract. More information on the five organizations and how to participate in the project is available on my website.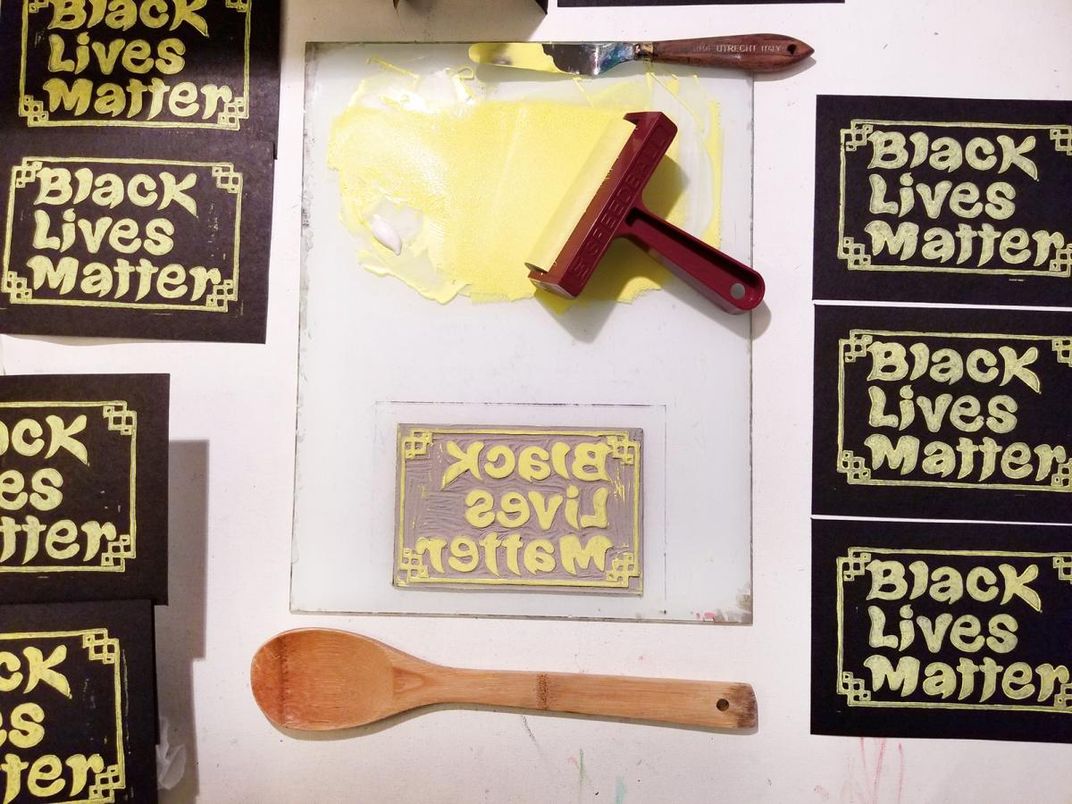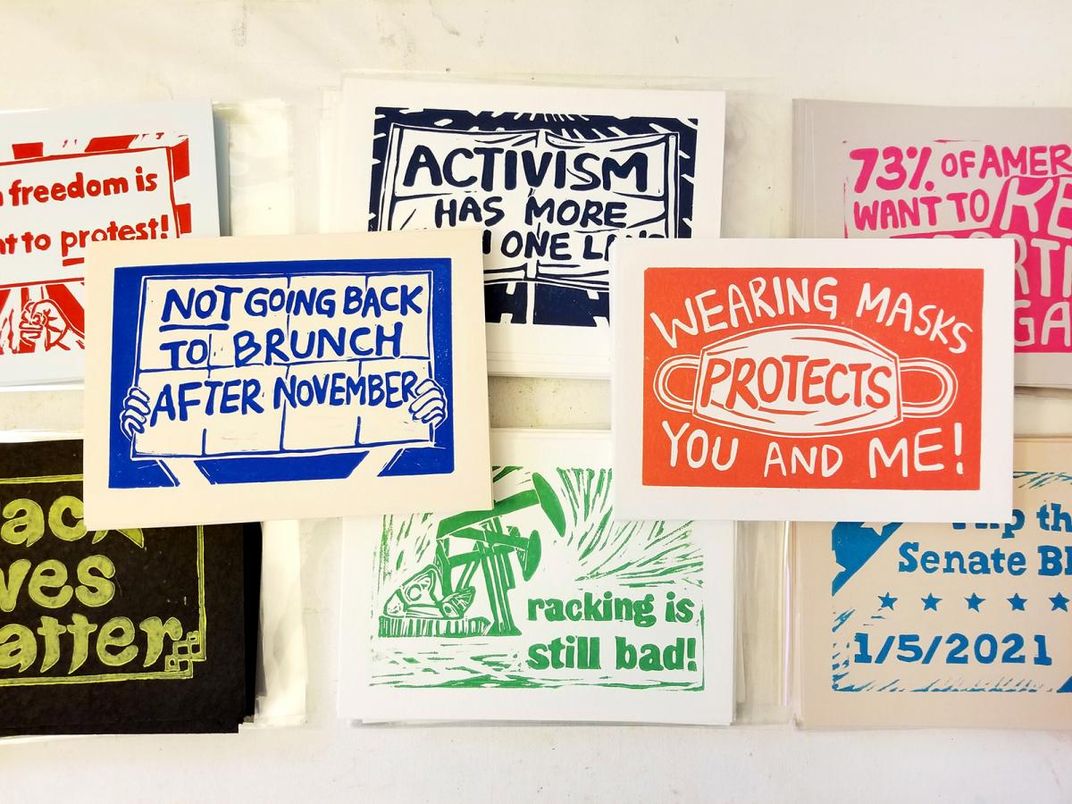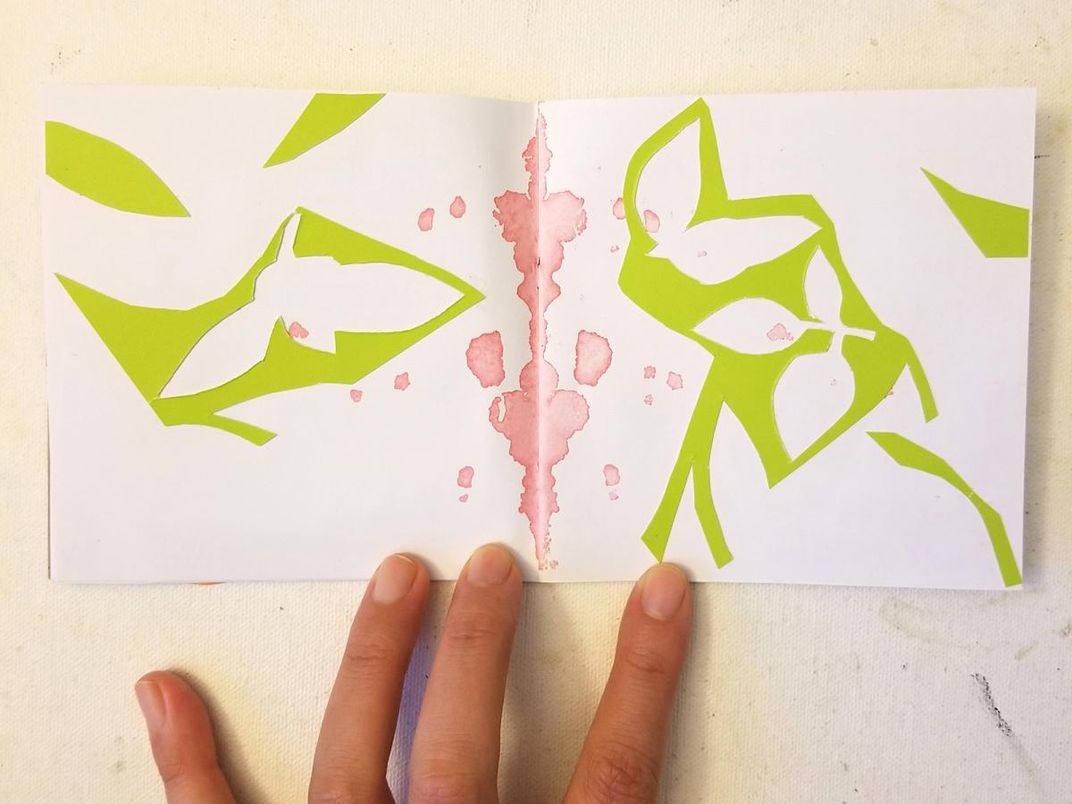 What feels most important going forward?
Moving forward I aim to continue to thoughtfully create work and to constantly rethink and expand my studio practice to better align it with my beliefs. I feel it is most important that we collectively continue to listen to each other's experiences, stay informed, participate and contribute in various ways to create a more just and equitable society of for all.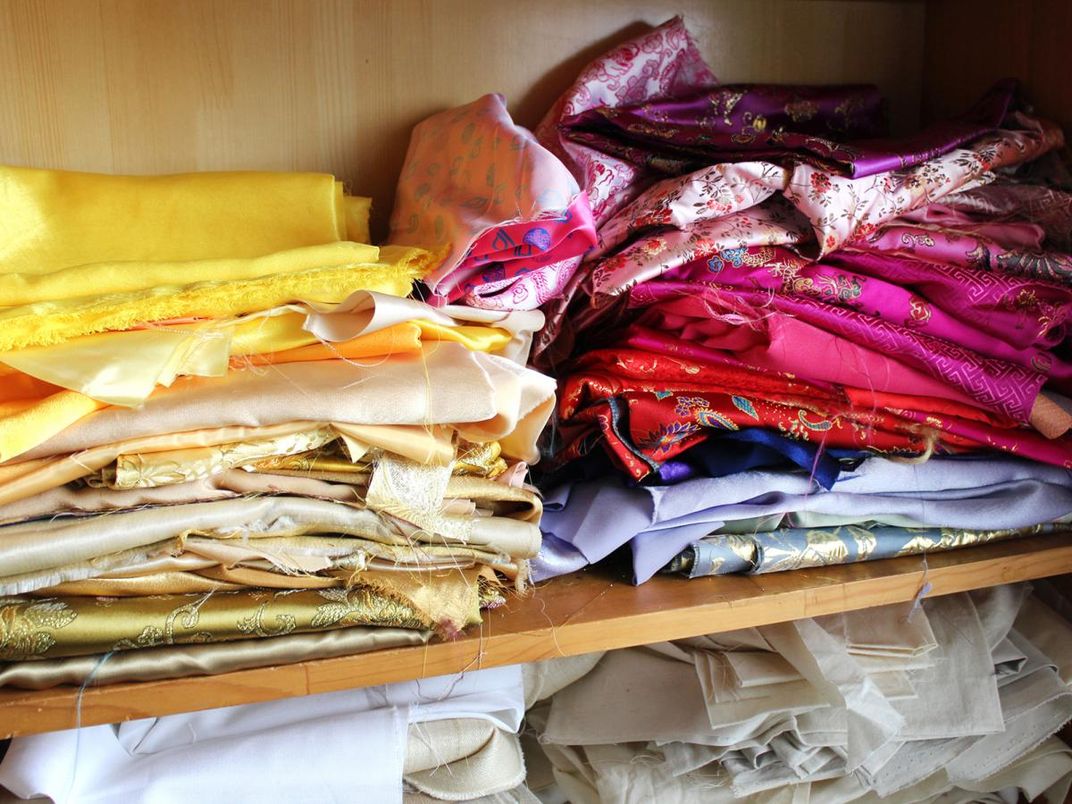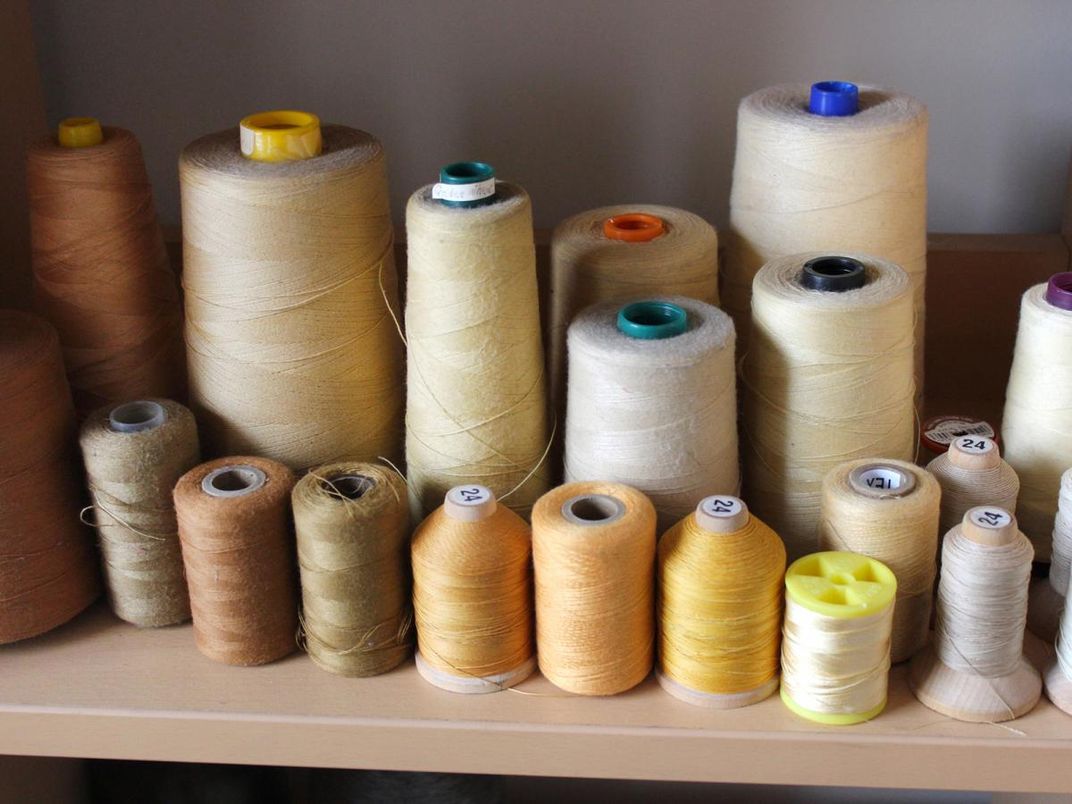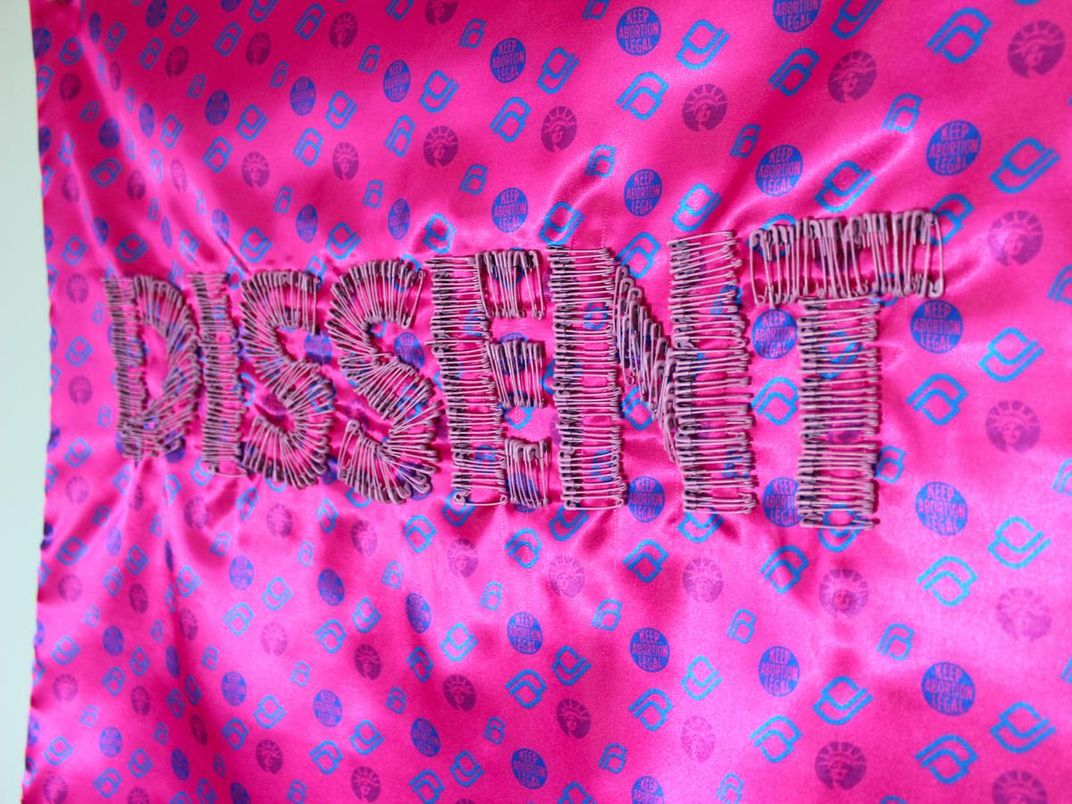 Linda Lopez will be the next artist featured in the Making the Most series.