This October, we are watching classic creepy movies and finding a similar mood in artworks from SAAM's collection
Since staff members of the Smithsonian American Art Museum are spending a lot of time at home this month, we are re-watching some old, classic Halloween-season movies. Certain scenes on film evoke a similar mood to artworks in SAAM's collection, and we had fun hunting them down. Share your own favorite spooky cinema and American artwork pairings by exploring the museum's collection and tagging @AmericanArt
Beetlejuice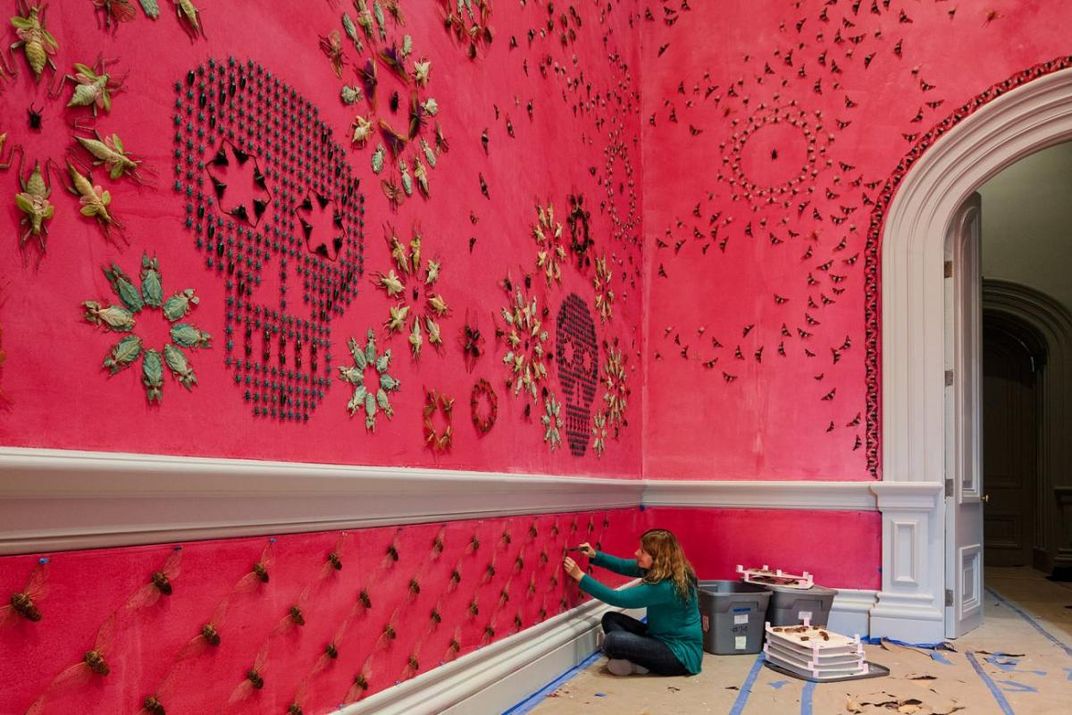 The pigment used for the pink wash on walls of Jennifer Angus' In the Midnight Garden is derived from the cochineal insect, leading us to the realization that someone actually juiced these beetles. Okay, okay, so technically the pigment is derived from their dried and pulverized bodies, and the cochineal is not a beetle, but the vibe is right, anyhow. You can imagine Michael Keaton's "ghost with the most" would have felt right at home amongst this room-sized installation of creepy crawlies at the Renwick Gallery. Bonus fact: Did you know the "natural coloring" found in many red candies is carmine, also derived from the cochineal insect? Trick and treat!
Night of the Living Dead (1968)
Though the opening scene of George Romero's shoestring-budget zombie classic was shot at the Evans City Cemetery outside Pittsburgh, Arthur Wesley Dow's cyanotype Cemetery at Ipswich, Massachusetts effectively captures that "they're coming to get you Barbara" vibe.
Pet Sematary (1989)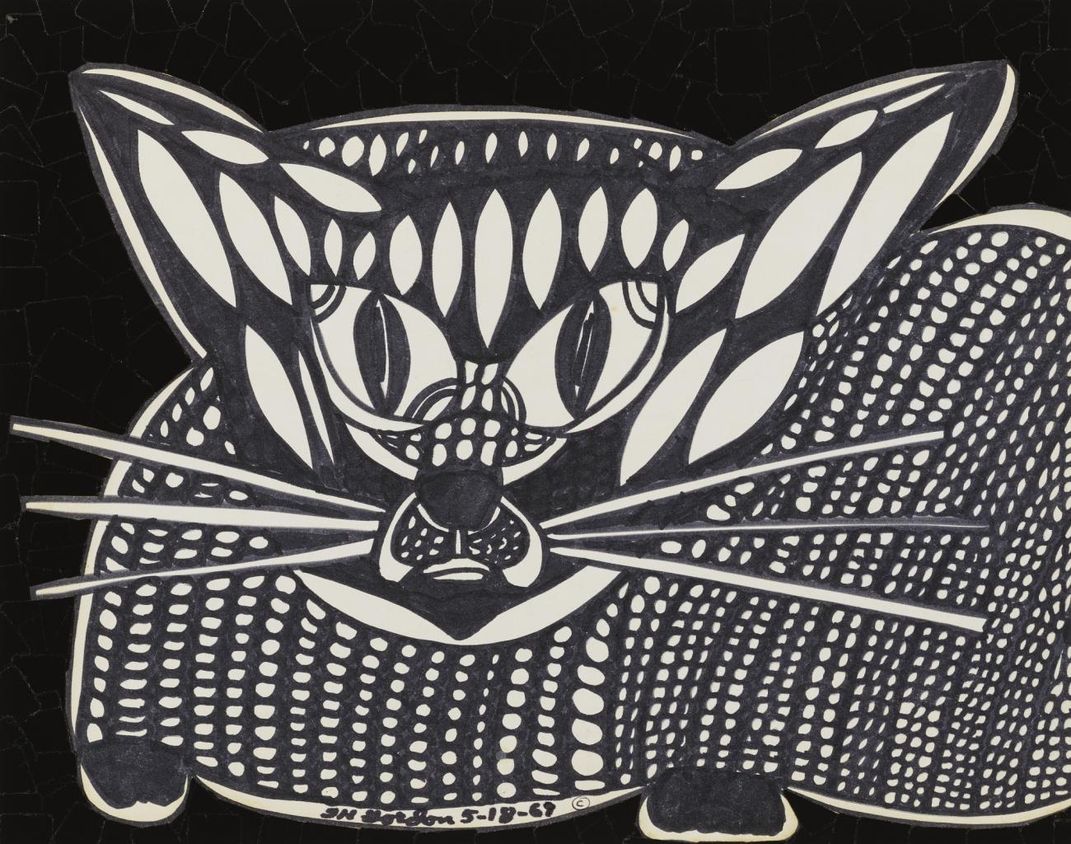 What is the creepiest thing you can think of? Nope. Not creepy enough. Two words: undead animals. Horror master Stephen King can turn even our beloved doggos and kittehs into the stuff of supernatural nightmares.
The Goonies (1985)
It would not be hard to imagine Kim Eric Lilot's Self-Portrait without Skin, nestled within a treasure chest, hidden in the booby-trapped cave of pirate One-Eyed Willy, in a film that albeit only counts as "spooky" if you count your age in the single digits. Still, we love how the gold, platinum, and rubellite tourmaline cabochon inspires us to put on a pair of rose-colored glasses, as we remind our crew of misfits that, "it's our time down here."
The Nightmare Before Christmas (1993)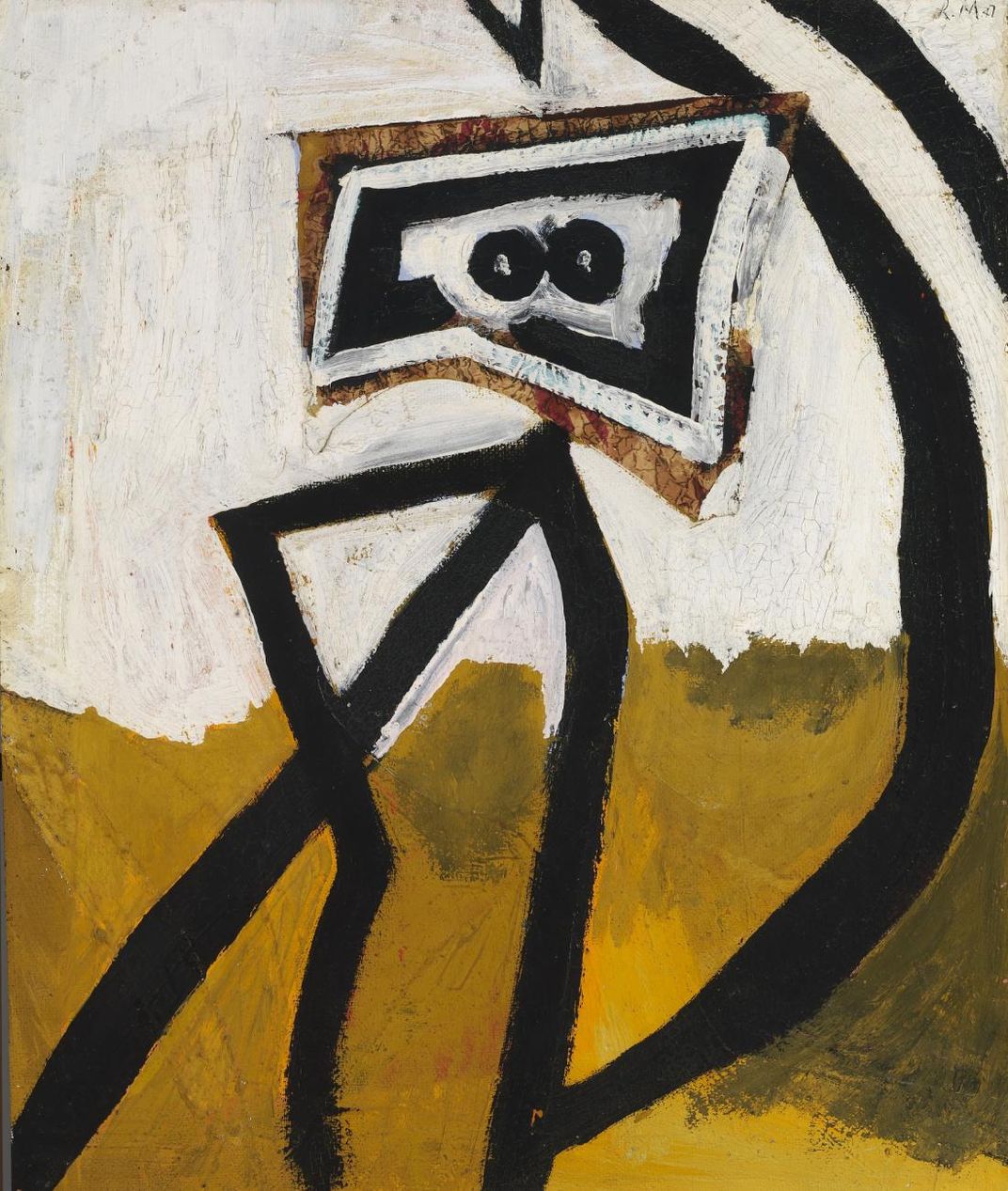 Robert Motherwell's Figure in Black (Girl with Stripes) shares a mood with the striking and original universe of Tim Burton's film. The musical score and visual design make the stop-motion animated Halloween/Christmas mash-up a SAAM staff favorite.
Sleepy Hollow (1999) / The Legend of Sleepy Hollow (animated, 1949)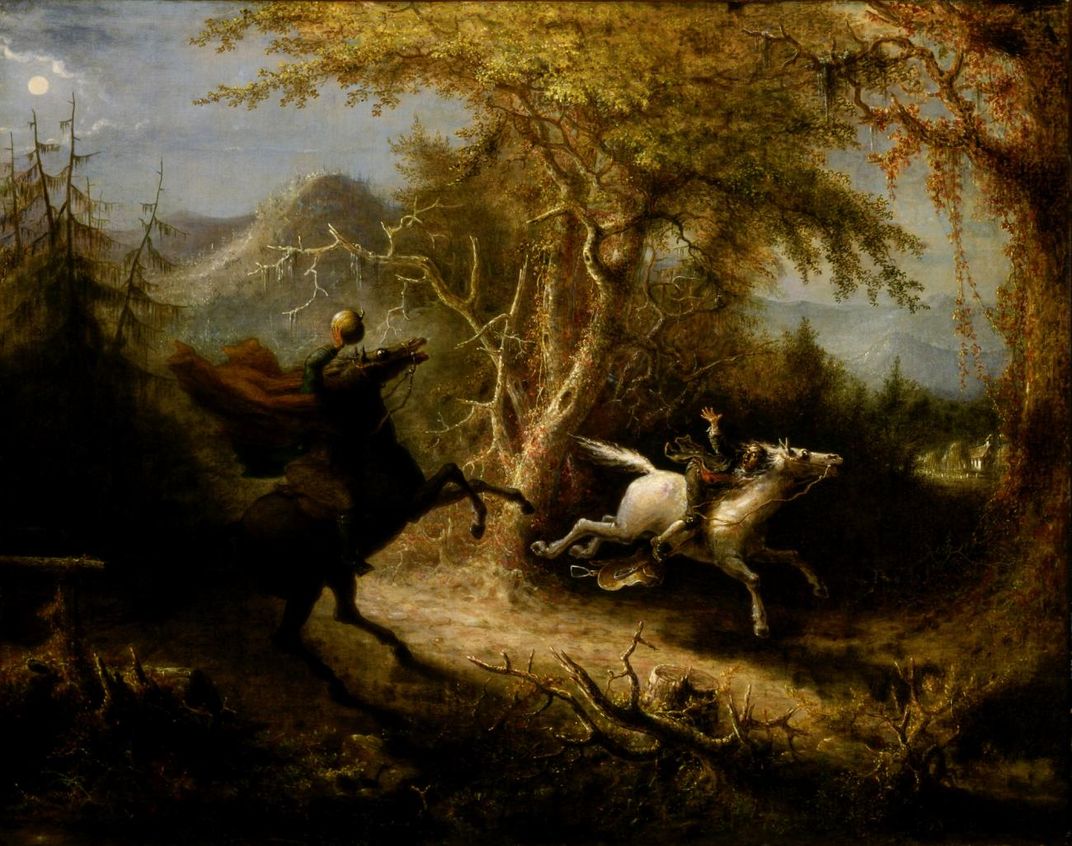 Who wore the cape and pumpkin better, Tim Burton or Walt Disney? Regardless of which onscreen re-telling of Washington Irving's terrifying tale you prefer, John Quidor's 1858 oil painting, The Headless Horseman Pursuing Ichabod Crane, always turns heads.
The Shining (1980)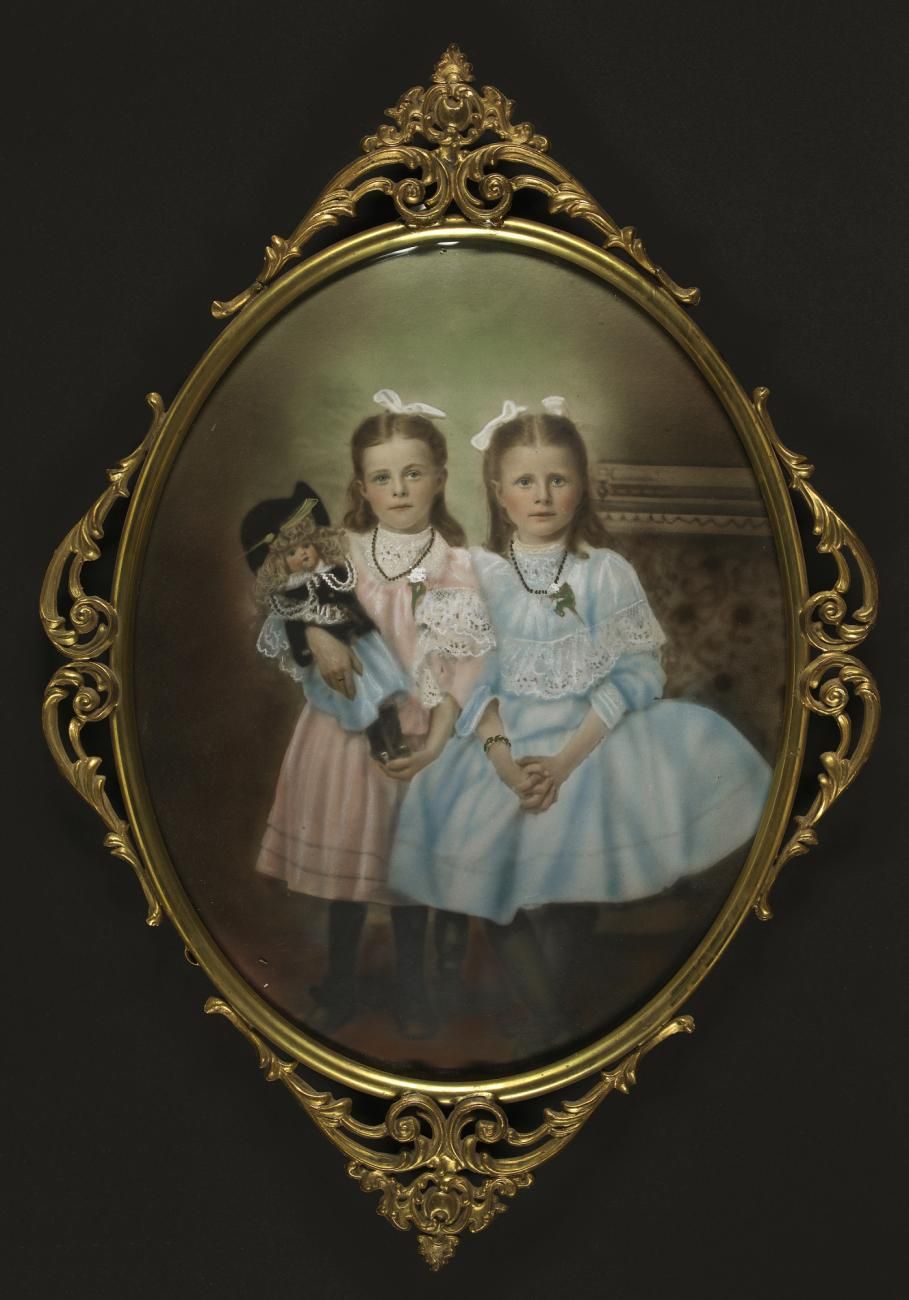 Stanley Kubrick's horror spectacle The Shining made heavy use of vintage photographs to represent the ghosts who haunt the Overlook Hotel, so we had trouble picking only one example from our collection of photography, but this pair of sisters, captured in 1915, just seem to be saying, "come and play with us."
Ghostbusters (1990)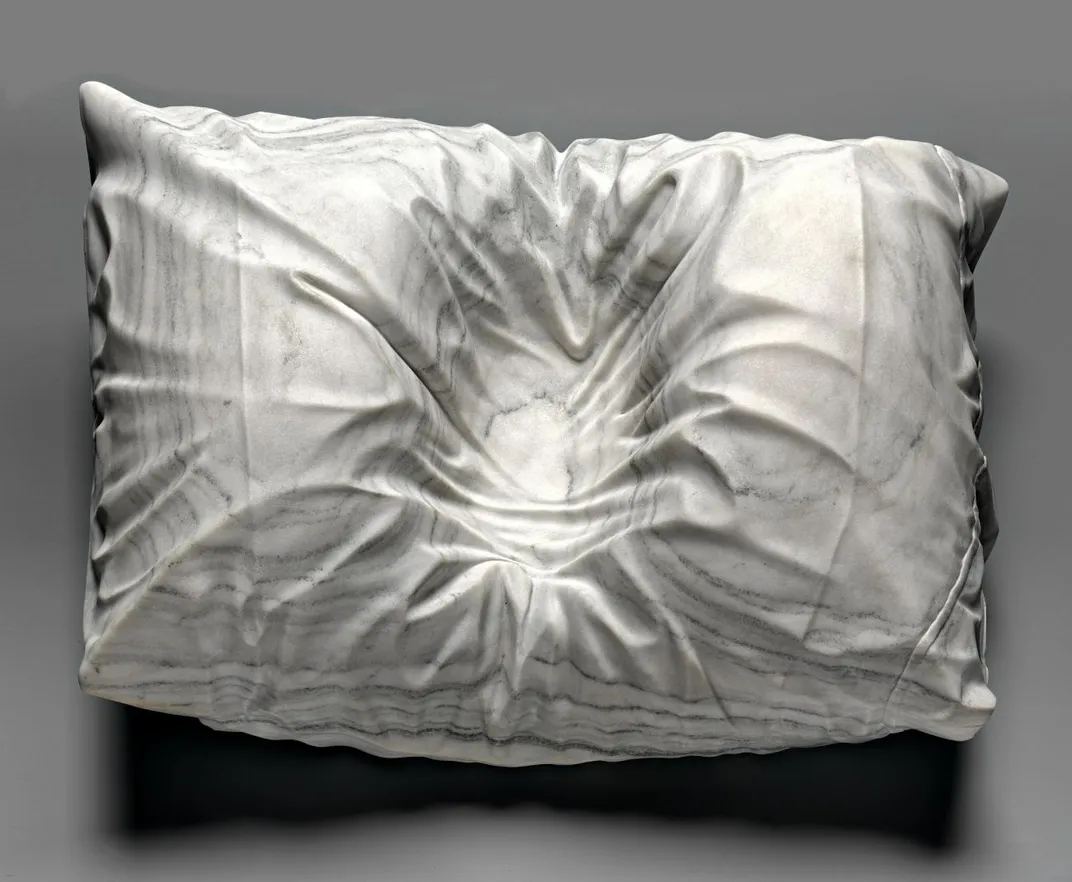 "An invisible man
Sleepin' in your bed
​Who you gonna call?"
Sebastian Martorana's Impressions was added to the Renwick Gallery's collection in 2012, but it has already become a trompe-l'œil favorite with museum visitors, and is among the highlights of the contemporary craft and decorative arts collection.
The Witches (1990, 2020)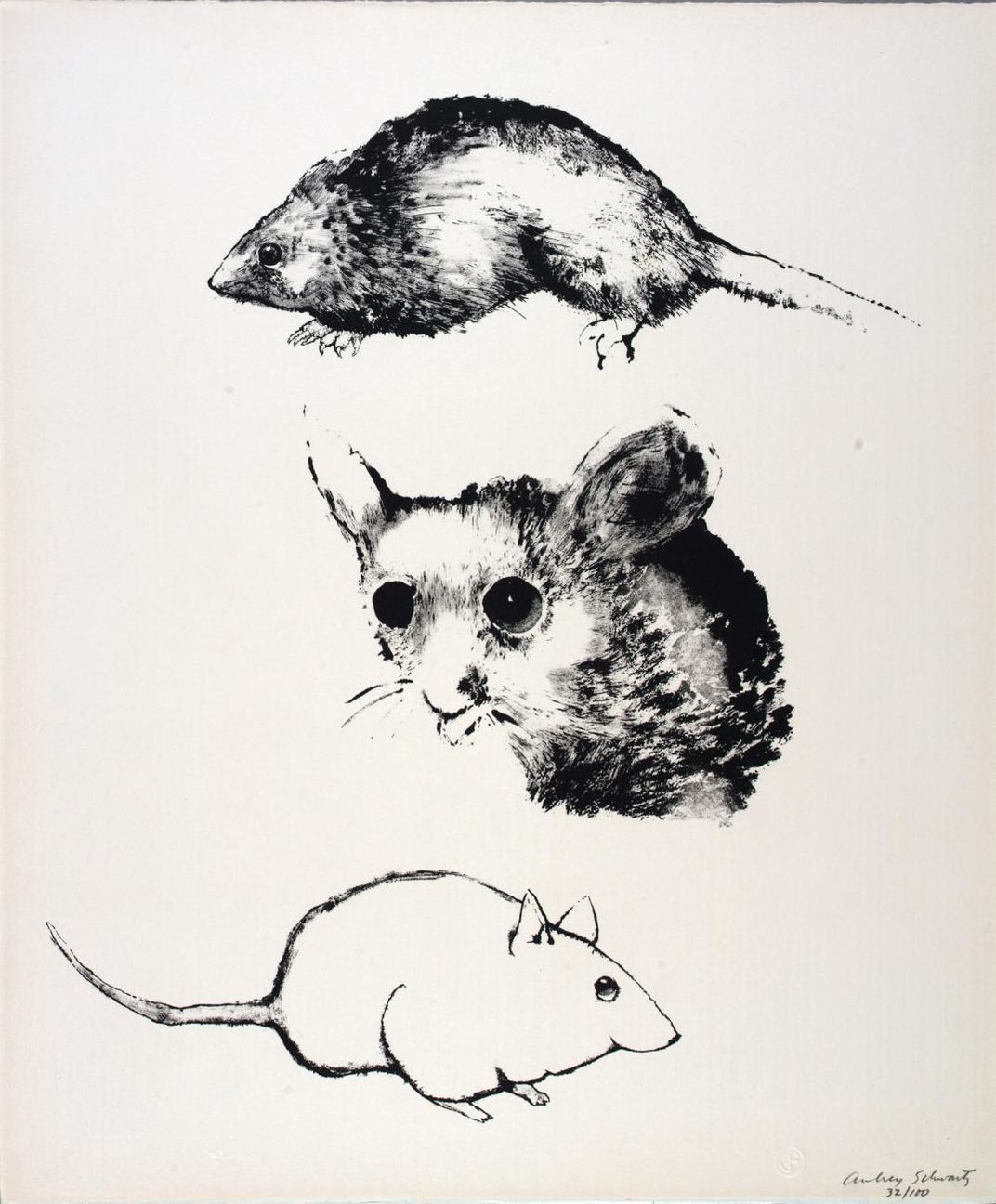 In the movie retellings of Roald Dahl's novel, a coven of witches in disguise plot to kill children by turning them into mice, until a boy and his grandmother team up to foil their evil plan. It is easy to imagine the little furballs of Aubrey Schwartz's (A Bestiary, portfolio) Mice, appearing in a print edition of Dahl's tale. Bonus fact: Looking for a fun way to see more critters in art? Check out the museum's browse the collection by emoji feature.
Carrie (1979)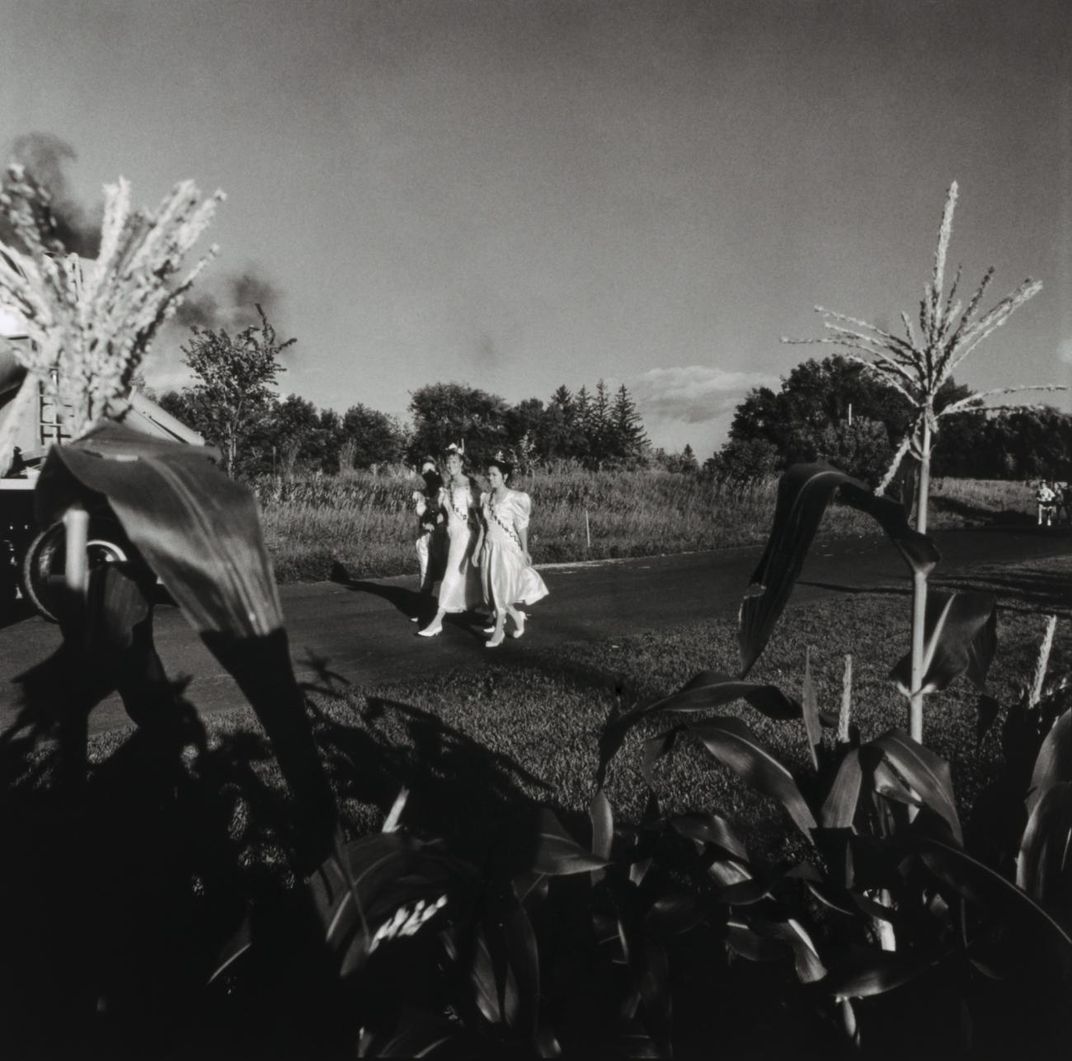 Credit Brian de Palma's film version of Stephen King's Carrie for making the prom queen into a staple of horror movie iconography. While it conveys a far different, midwestern contest, this photograph from Greta Pratt's series In Search of the Corn Queen evokes a similar feeling of innocence shrouded with a touch of menace. Why are we spying on these young beauty contestants from the black shadows, after all, hidden among the tall corn?
Hocus Pocus (1993)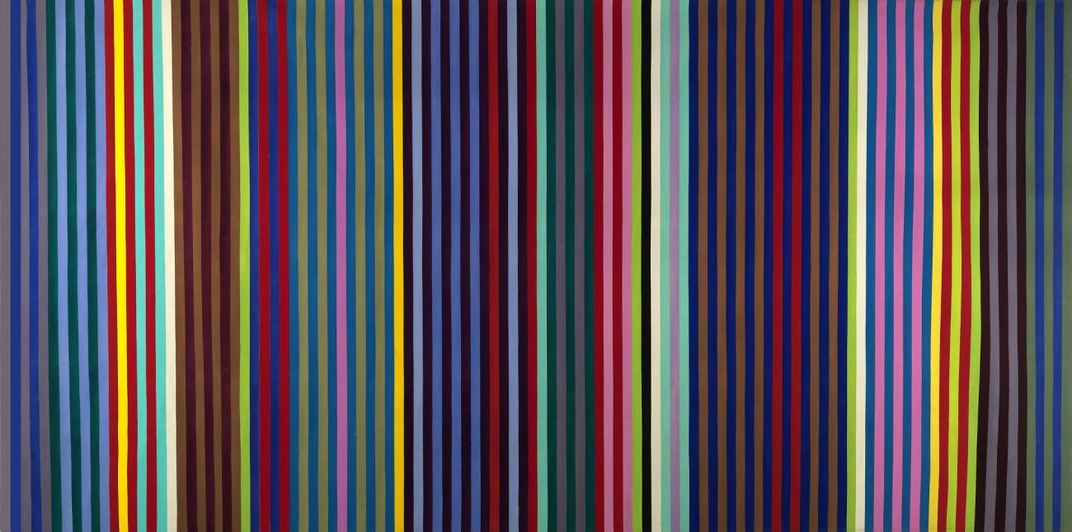 Gene Davis' Red Witch may be abstract, but it has plenty of bright color and a similar, frenzied energy as that trio of Salem witches played by Bette Midler, Kathy Najimy, and Sarah Jessica Paker. Bonus fact: Did you know the Smithsonian American Art Museum has more than 300 works by Gene Davis, one of the largest collections of the Washington Color School painter anywhere?
The Blair Witch Project (1999)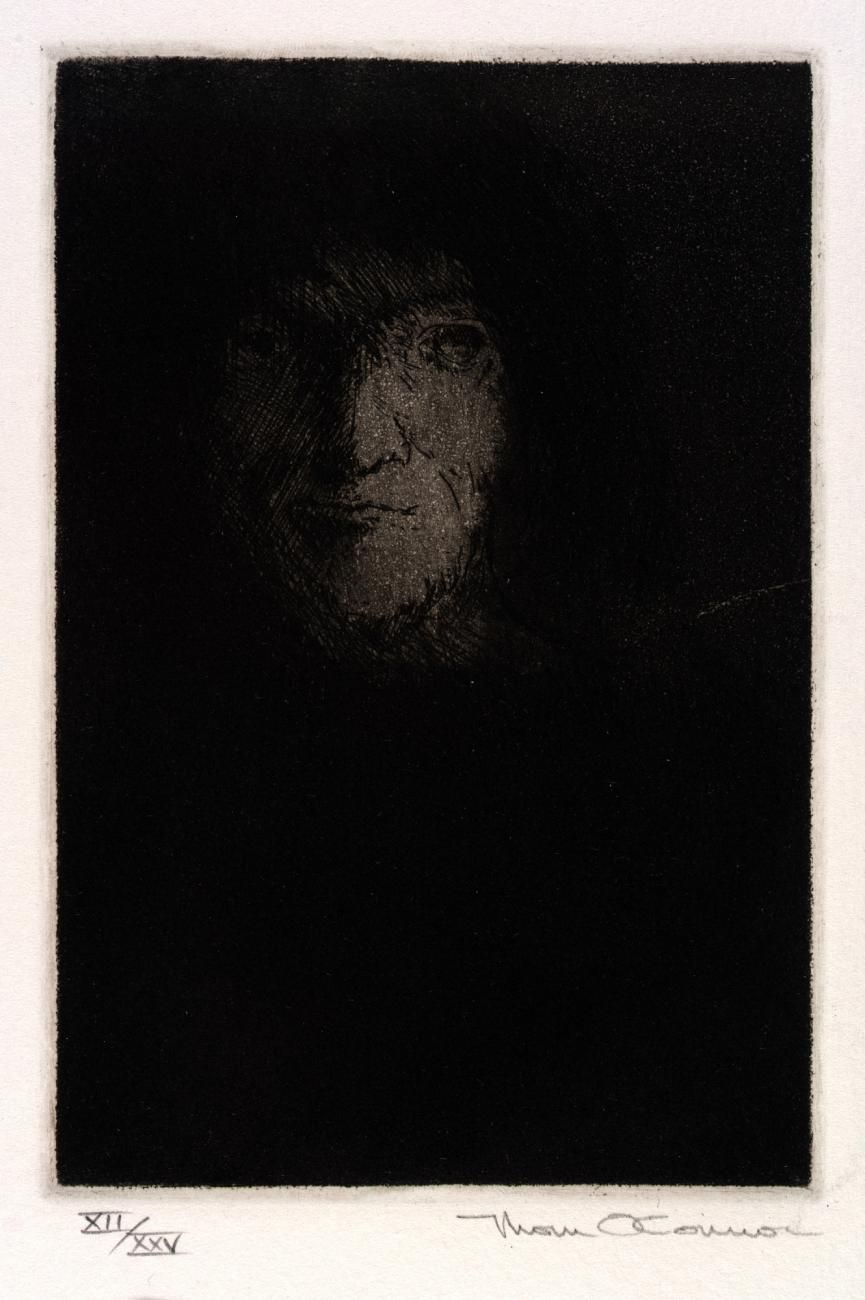 One of the most frightening things about The Blair Witch Project is that the darkness and close, choppy camerawork foils viewers from seeing the supernatural menace that stalks the filmmakers through the Maryland woods. If the "real" Blair Witch were to reveal herself and, say, pose for a portrait, we think this might be close to the result. Bonus fact: You can find more artworks to suit your current mood, from witchy to wondrous, when you browse the collection by color.
Wishing you a safe, sweet, and silly Halloween from your friends at the Smithsonian American Art Museum. Share your own favorite spooky cinema and American artwork pairings and tag @AmericanArt.