Making the connection between craft and suffrage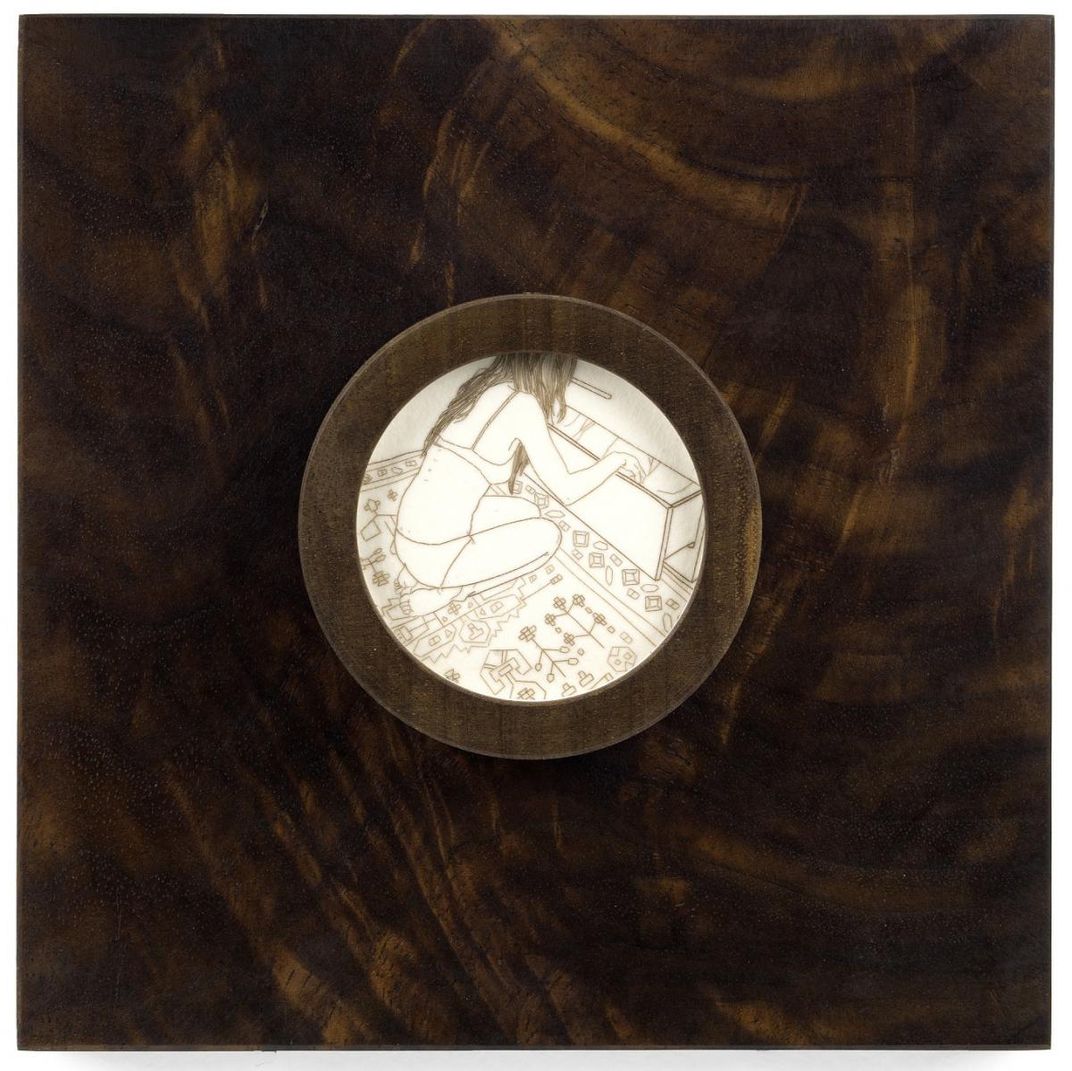 August 18, 2020 marked the centennial of the ratification of the 19th Amendment giving women in the United States the right to vote. With the passage of this legislation, many women more fully moved into the public sphere of influence, well outside of the home (the traditional, proper realm for women). Being able to vote allowed women to begin to combine their interior and exterior spheres of influence. In some ways, however, it was an incomplete victory that resulted in many more years of struggle. The 19th Amendment said women could not be excluded from the polls because of their sex, but it did not guarantee the ballot. Citizenship laws, threats and violence barred African American, Latina, Native American, Asian American, immigrant, and poor women.
Today, women's artwork continues to explore the tension between an individual's interior and exterior lives and how they are lived. Craft artists have often used the body to explore these dynamics, like Melanie Bilenker, who turns her hair into an exploration of interiority.
In works like Dresser Drawer, Bilenker uses her hair on paper, with additions of gold and brass—all framed in walnut, to show an everyday scene of getting dressed. There is painstaking detail in this work; Bilenker cuts her hairs to create each individual line. The act of getting dressed is one of making choices for oneself—just like voting. Other works by Bilenker examine similar aspects of her life inside the home—folding laundry, pouring juice, opening a door. These interior, domestic-based life choices may not seem to have much of an impact on one's exterior life, but the freedom to choose, either in a voting booth or in what shirt you wear, significantly contributes to a sense of self.
The passage of the 19th amendment did not grant the right to vote to everyone. Learn more about the fight for suffrage for everyone on PBS's website.
As our nation prepares for a presidential election this fall, our right to vote is something we should never take for granted. Do you want to exercise your right to vote, but are not sure where to start? Learn more about elections in your area at the League of Women Voters Vote 411.