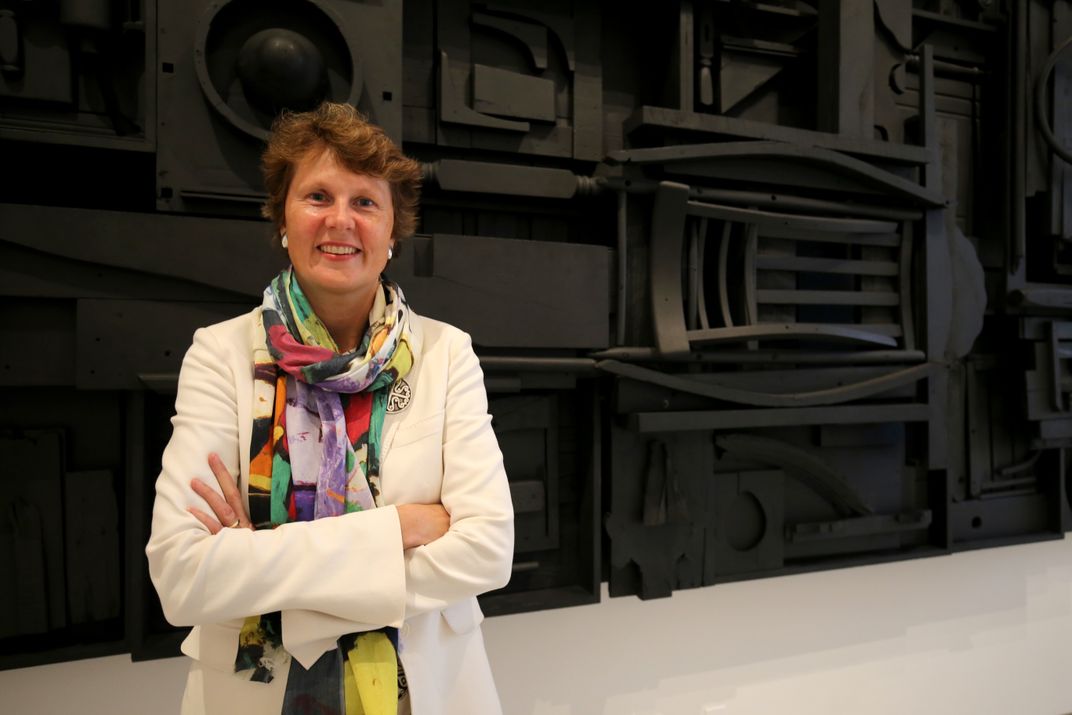 Joy Harjo, a member of the Muscogee (Creek) Nation, is the first Native American to hold the esteemed title Poet Laureate of the United States. Her poetry and prose speak to generations who came before her, and those who will follow. Her eloquent, powerful words are woven into the fabric of the exhibition and catalogue Hearts of Our People: Native Women Artists, which was organized by the Minneapolis Institute of Art and opens at the Renwick Gallery on February 21, 2020.
The groundbreaking exhibition features more than 80 artworks by Native American women spanning a millennium, from the ancient to the contemporary, in a variety of media, from textiles to time-based media. In a first for us, it includes labels in Native American and First Nation languages in addition to English. Organized in the spirit of collaboration, it features the voices and ideas of Native women artists and Native and non-Native scholars bringing together a range of perspectives to enrich the presentation. We also look forward to collaborating with the National Museum of the American Indian on public programming for the exhibition.
Where do we look when we want to know who we were in the past, to know where we're going? We look to art, to the design tracks of our material world.
​— Joy Harjo, 2019 United States Poet Laureate
In 2019 the Smithsonian inaugurated the American Women's History Initiative, Because of Her Story, an institution-wide five-year program to amplify the diversity of women's voices. It would be fitting to welcome Hearts of Our People to the nation's capital at any time, but it feels especially important now to hear from Native women, whose stories we may not have heard before.
We will continue to highlight women artists throughout the year, including the April reinstallation of 1.8 Renwick, Janet Echelman's immersive knotted and braided fiber work in the Renwick's Rubenstein Grand Salon, and the presentation of up and-coming craft artists Lauren Fensterstock and Debora Moore at the Renwick Invitational this summer. Next fall, important women artists will be featured in our forthcoming exhibition of Chicano graphics and a wonderful installation of fiber arts from the collection.
As our new poet laureate has written, "We look to art." At the Smithsonian American Art Museum and Renwick Gallery we look to art as a way to elevate stories of our shared humanity. We invite you to look with us and support us in our mission to celebrate the extraordinary.