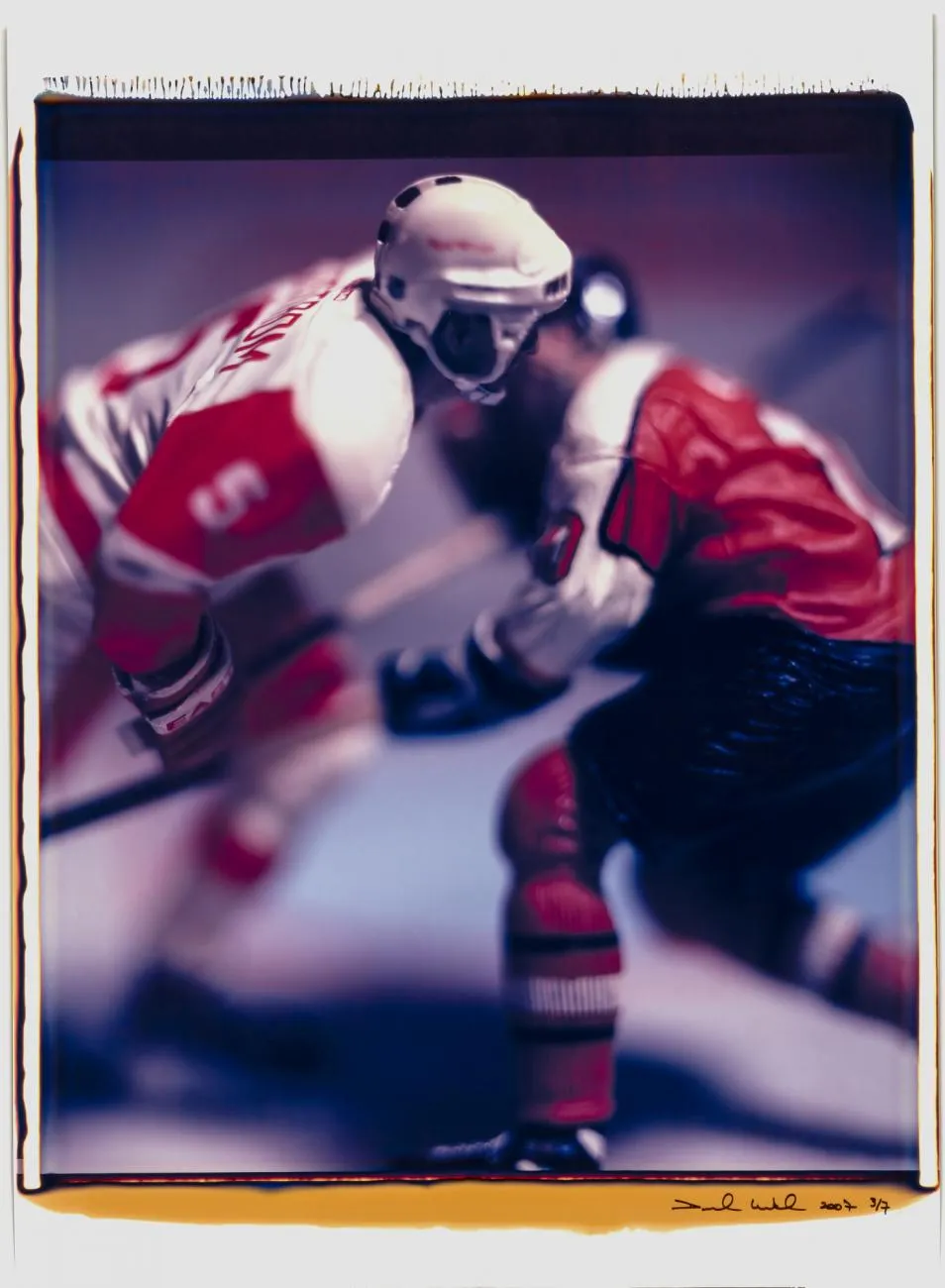 It's always a happy surprise to me when the art world combines with the world of sports. And nothing surprised me more than seeing the baseball photographs in American Myth and Memory: David Levinthal Photographs. It made me want to dig deeper and see if he photographed any other iconic sports. I was surprised to find hockey photographs in SAAM's collection. Though these were not included in the recent exhibition, images from his hockey series are on our website.
Hockey is my favorite sport and it sparks a lot of memories for me. Nick Lidstrom was named the captain of the Detroit Red Wings around the time that I really started to get really passionate about the sport and the Red Wings. He was a fun player to watch, even though most wouldn't call him flashy. He wasn't a superstar (not in the sense that Ovechkin, or Crosby, or McDavid are). He played a solid game, was competitive, he was perfect. That word was used to describe him so often that his nickname became the Perfect Human. He rarely made a mistake on the ice (or off it). He was this calm cool and collected defenseman. I remember a game where he got a penalty and I could hear the collective gasp of people around me, because that just didn't happen.
It's all these things that made me look at this photograph is that Lidstrom isn't in focus. His face is turned inward, his number is blurred though a keen eye can tell it's a 5. Even Red Wings is blurred out on his helmet. But the viewer, and I, know it's him because part of his name is in focus. It's hard to miss. To me it's a bit ironic that his name is what's in focus, because it was never about him. He played for the team, the logo on the front, rather than his name on the back.
I think having his name in focus is a great way to recognize his accomplishments now. He's the greatest defenseman in Red Wings history and possibly in NHL history. He's a four-time Stanley Cup winner, 12 time All Star, 7 time Norris trophy winner. A member of the Triple Gold Club. I don't know for sure why David Levinthal chose to highlight Lidstrom in the way that he did, but I appreciate the recognition.
As a hockey fan you always want to see that people recognize the talent of your players. I think that Levinthal's hockey series highlights a wide range of talent from an incredible era in hockey and a variety of teams. It's great to see that hockey isn't forgotten to America's favorite past time, especially with the end of baseball season approaching (though we hope the Nats can extend it a little longer). We hope with the start of hockey season, you also take the time to explore artworks online. They might just bring back some of your favorite memories.
Kari Jones is video assistant at SAAM.