The Ten Best Books About Food of 2017
Hungry minds would enjoy one of these illuminating books about the world of food and drink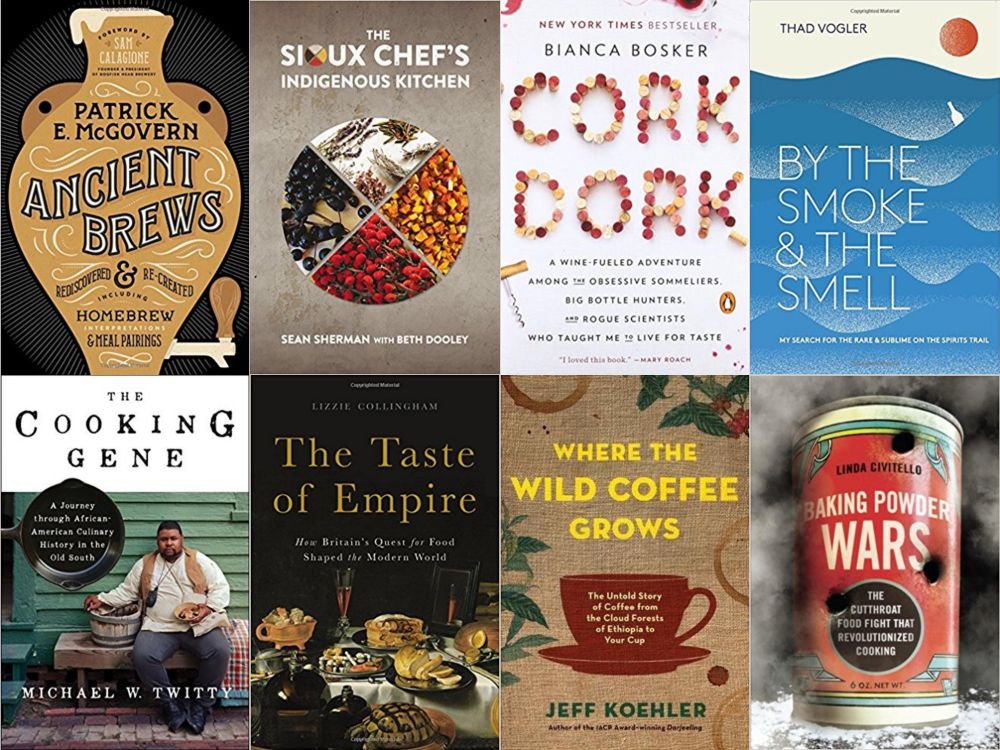 Although we humans have been stuffing ourselves silly since the dawn of time, it's only in the relatively recent past that we've stopped to really think about what we consume. The cream of this year's crop of books on food and drink do precisely this, asking deep questions about the nature of our food system and why we eat what we eat when we eat it.
It's not an easy task, but then again, there's a lot of ground to cover. Whether you're interested in the provenance of your morning cup of Joe, how a key pantry staple ended up in your kitchen, or to whom the legacy of Southern cuisine truly belongs, there's a little something for every curious mind in this year's list.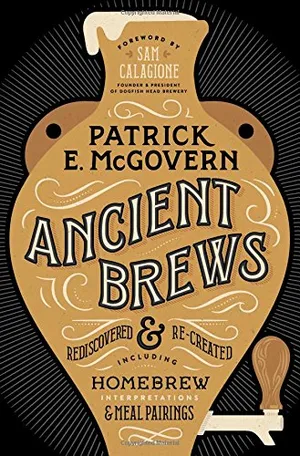 It's no shocker that life is far different today than it was a millennia-plus ago, but we have at least one thing in common with our ancestors: We all love a good drink. In Ancient Brews, Patrick E. McGovern—the scientific director of the Biomolecular Archaeology Project for Cuisine, Fermented Beverages, and Health at the University of Pennsylvania Museum in Philadelphia and an adjunct professor of anthropology there—drinks back in time to reveal the secrets and lingering influence of early libations, from a Neolithic-era Chinese "cocktail" of wild grapes, hawthorn fruit, rice and honey to chicha, a nearly 5,000-year-old, maize-based beer that's still consumed all over Central and South America. McGovern's paean to all thing alcohol comes complete with recipes for ambitious, history-minded home brewers. Cheers to that!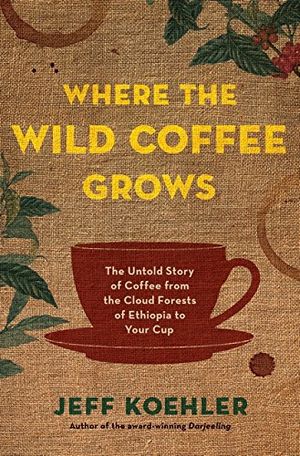 From IACP Award-winning author Jeff Koehler comes Where the Wild Coffee Grows, a deep dive into the fascinating history of coffee that meanders from the once-isolated, deep forests of Ethiopia's Kafa region to the warm embrace of your local bodega. Coffee's path to world domination is anything but straightforward and this story might be unwieldy in the hands of a lesser talent, but Koehler is more than up to the task. A must-read for coffee enthusiasts, Where Wild Coffee Grows also looks ahead to the staggering challenges facing the coffee industry—diseases and climate change are ravaging production in Latin America, the producer of 85 percent of the world's Arabica beans—and why you should care.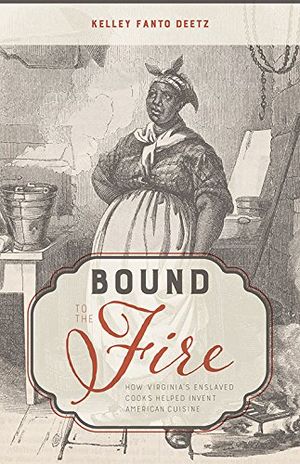 It's an uncomfortable truth that much of what we now consider classic American cuisine was forged in plantation kitchens by enslaved Africans. In Bound to the Fire, historical archaeologist and historian Kelley Fanto Deetz reckons with this troubling history, placing the spotlight on the plantation house kitchens of colonial and pre-emancipation Virginia—including Thomas Jefferson's Monticello and George Washington's Mount Vernon—where skilled cooks invented complex, labor-intensive dishes such as oyster stew, gumbo and fried fish. For centuries, white owners took credit for these culinary masterpieces; Deetz seeks to restore credit to where it belongs.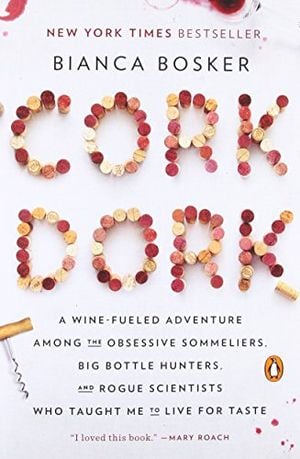 If you love wine but are deathly intimidated by it, Bianca Bosker might be your guardian angel. In Cork Dork, Bosker posits that she was once just like you. Entranced by the shrouded world of elite sommeliers, Bosker sets out to learn everything she can about the fruit of the vine, a journey that takes her from the mass-market wine factories of California to exclusive high-end wine tastings in New York City. But this recounting is not without a sense of humor. The San Francisco Chronicle puts it best: "For a wine book, Cork Dork is remarkably entertaining. Bosker is a talented writer, a thorough reporter and is unfailingly funny."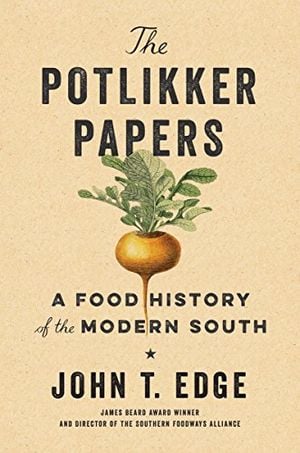 In The Potlikker Papers, the godfather of Southern food writing, John T. Edge, takes readers through the history of the modern South as revealed through its many dishes, ingredients and culinary figures. The book's namesake dish, potlikker, is itself a microcosm of the book's subject: In the antebellum South, slave owners would eat greens prepared for them by enslaved cooks, leaving the broth—potlikker—for their chattel. But unbeknownst to them, it was that leftover broth, not the greens, that conveyed sustaining nutrients. Thoroughly researched, The Potlikker Papers chronicles 60 years of food history, from the soul food-piled plates of Civil Rights-era Montgomery, Alabama, to the introduction of fish sauce and gochujang by recent immigrants across several communities in the South.
Even the most amateur students of history know that the conquests of the British Empire shaped, to great extent, the modern world, but did you know that those conquests were informed by, what else, food? Through 20 meals spanning 450 years and ranging from the Far East to the New World, historian Lizzie Collingham tells the story of the world from a different vantage point: An empire ruled by the conquest of maize, tea and more. "This is a marvelously wide-ranging and readable book, stuffed with engaging details and startling connections," writes the Financial Times.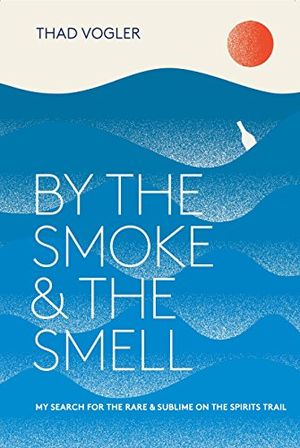 Turns out that cocktail whisperer Thad Vogler, the owner of San Francisco's acclaimed drinking dens Bar Agricole and Trou Normand, has a secret talent: He can write. In By the Smoke and the Smell, a tome that's part journalism and part memoir, Vogler makes the case for "grower spirits"—alcoholic beverages of particular provenance and tradition—over conglomerate booze peddlers that have come to dominate the drinking space. The book meanders from France to Cuba to Northern Ireland to Mexico, taking sips of local spirits along the way. Drinks writer Robert Simonson has called the work a "necessary book at a critical time… principled, impassioned, frank, funny and more than a little cranky, and all the better for it."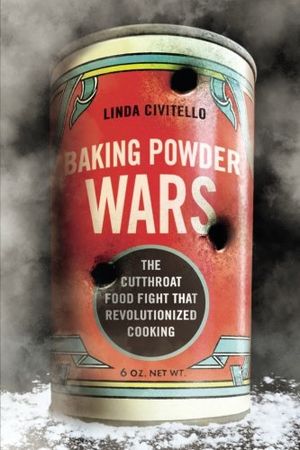 Today baking powder is an essential and perhaps taken-for-granted ingredient in American pantries, but in the mid-19th century, it was a newfangled leavening innovation that transformed the commerce landscape. In Baking Powder Wars, food historian and professional pastry chef Linda Civitello tells of the forgotten battle between four major baking powder purveyors—Rumford, Calumet, Clabber Girl and the once-popular brand Royal—and the vicious lengths to which each went to emerge victorious. Highlights include Royal's claim that its rivals hocked poison and the Ku Klux Klan's crusade against Clabber Girl (yes, really). You'll never look at baking powder quite the same way again.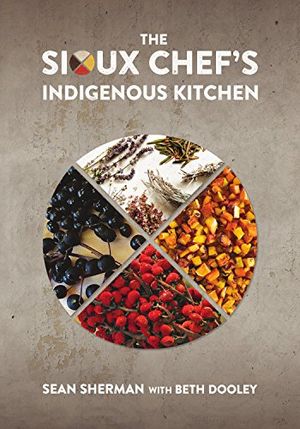 It's not every day one finds an excellent cookbook devoted to an indigenous American cuisine, which is why The Sioux Chef's Indigenous Kitchen by Sean Sherman—a North Dakota based chef of Oglala Lakota descent—is such a treat. In this cookbook, you won't find fry bread or Indian tacos (both outdated interpretations of Native American cuisine) nor staples introduced by European settlers. Instead, The Sioux Chef's Indigenous Kitchen's pages are devoted to recipes for venison and rabbit, river and lake trout, duck and quail, wild turkey, blueberries, sage, sumac and more. "Mr. Sherman is joining a vital group that stretches across North America and Canada, using food culture to celebrate and empower native people," raves New York Times food writer Tejal Rao.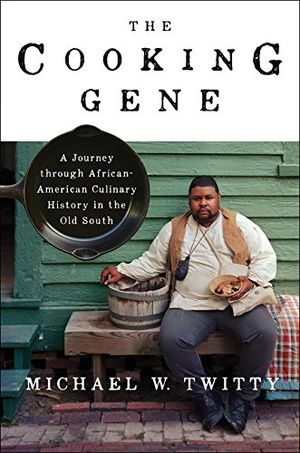 Yes, there's another book about Southern cuisine in this list, which only hits home the cultural moment this group of food traditions is having. In The Cooking Gene, food historian Michael W. Twitty traces his ancestry, both white and black, through the foods of his ancestors. That thread of discovery jets him back to his family's beginnings in Africa, to slavery in America, and finally to freedom. Through it all, Twitty contemplates the charged conversations that swirl around the origins of soul food, barbecue and Southern cuisine at large.
A Note to our Readers
Smithsonian magazine participates in affiliate link advertising programs. If you purchase an item through these links, we receive a commission.