25 Holiday Gift Ideas For Foodies, Cooks and Sustainable Eaters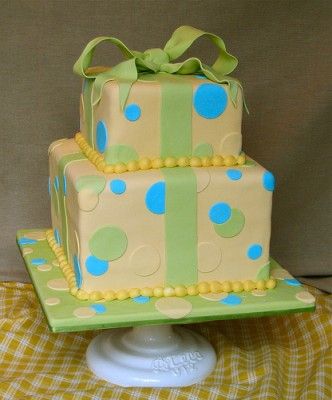 Brain Food
1. A food-themed film, such as the serious documentaries "Food Inc." or "The Future of Food," or the more light-hearted "Julie & Julia" or "Ratatouille," packaged with some gourmet popcorn.
2. Subscription to a food magazine. Bon Appetit is a good entry point for cooks just beginning to look beyond Betty Crocker, while Food & Wine has a more upscale, ambitious feel. Try Saveur for friends who love both food and travel; Eating Well or Cooking Light for the health-conscious folks; Cook's Illustrated for geeky types who tend to view recipes as scientific formulas; and Art of Eating for self-professed hardcore foodies.
3. Up-and-coming gourmets may appreciate a gift certificate to a cooking class, or (if they're in the DC area) a Smithsonian Resident Associates culinary lecture.
Kitchen Gadgets
4. Microplane graters/zesters. We got two of these as a wedding present, and I can't imagine how I'd lived without one for so long! They're perfect for grating Parmesan or zesting ginger or citrus.
5. Digital kitchen scale. Precise measurement can make a big difference in recipes, especially when it comes to baking. Most digital models are small, sleek and include a handy "tare" function to subtract the weight of containers.
6. Gourmet spices. The quality and freshness of spices can make a huge difference in even the simplest recipes, and the stuff on supermarket shelves is usually past its prime. The small spice company The Seasoned Palated (TSP) sells lovely gift sets, as well as a new cookbook called "The Spice Kitchen." You can find both manual and electric spice grinders at most kitchen stores. 7. Hand-held immersion (stick) blender. This comes in super handy for making soups, sauces, smoothies and so on. It takes up less space than traditional mixers and blenders, and with various attachments it can perform many of the same functions.
8. Home carbonation machine, to turn tap water into sparkling water or soda. I spotted the SodaStream model in a friend's kitchen and was surprised at how small and affordable it was—as well as environmentally friendly, since it reduces packaging waste!
Sustainable Snacks 9. The gift that keeps on giving: A weekly share (or a contribution toward one) of fresh produce from a community-supported agriculture (CSA) program in their area (search for one here or here).
10. Hot and healthy: Heirloom beans and/or chilies from Rancho Gordo.
11. For the "crunchy" types: Custom-mixed organic granola.
12. Highbrow but low-impact: Caviar from sustainable producers like Calvisius, California Caviar or Little Pearl.
13. It's not cheap, but it's soooo good: Cheeses from Cowgirl Creamery, or a subscription to their Artisan Cheese Club.
14.  Do they love olive oil? Give them something tasty to look forward to from their own "adopted" olive tree in Italy.
Drinks
15. For coffee lovers with a scientific bent, a laboratory-style Chemex coffeemaker accompanied by some bird-friendly shade-grown coffee and a heat-sensitive "on/off" mug could be the perfect gift.
16. Know an oenophile, but don't know their tastes well enough to give actual wine? Try an aerator (personally, I like the Vinturi) or a whimsical wine holder. If you really want to splurge: Some wineries offer "barrel shares" or hands-on winemaking experiences.
17. Buying for a beer nerd? If there's a brewery in their area, inquire about gift certificates for a "brew-on-premises" option (here's an example). Also, check the list of upcoming "ancient ales" dinners offered by Dogfish Head; if there's one coming to your area, snatch up a ticket (or two, and tag along)!
18. Tea: The MoMA store offers several funky-yet-functional trinkets for tea lovers, like an infuser wand, a creamer shaped like a milk carton, and an elegant sugar dispenser. And for actual tea, try a sampler from Mighty Leaf or the Art of Tea.
Earthy Edibles and DIY Projects
19. Are they the type to brag about their vegetable garden? Get them a gift membership to Seed Savers, and/or gift certificates for heirloom seeds.
20. Green-thumbed cooks would also appreciate an automatic home composting machine, or just an attractive countertop compost pail, to make their own mulch from kitchen scraps.
21. Eco-minded eaters with a sunny backyard might be delighted with a solar oven (Sun Oven and Earth Easy are two brands).
22. Not the kind of gift you want to give unless they've specifically requested it, but some of the more adventurous city slickers may appreciate an urban chicken (or rabbit) coop!
23. For young (and young at heart) sweet-tooths, these make-your-own chewing gum, chocolate, or gummy candy kits sure look fun.
24. A bit more ambitious, but making cheese is easier than one might expect. Kits are available from several different vendors.
Don't Forget the Warm, Fuzzy Feelings
25. You know that whole "better to give than to receive" thing, and that joy that comes from helping others? You can give your favorite foodies—and yourself—that feeling by simply making a donation in their honor to a charity with a focus on hunger and nutrition issues, such as Oxfam, Heifer Project, World Vision, Sustainable Harvest Interational, Freedom from Hunger or MercyCorps. Many of these organizations offer "gift catalogs" showing what a specific donation amount can buy: A live chicken to provide eggs for a needy family, vegetable seeds for a subsistence farmer, school lunches for a hungry child, and so on.