Satisfy Your Travel Cravings With These Seven Cookbooks From Famous Hotels
Conjure up the experience of staying at some of the best inns, lodges and resorts in the U.S. by cooking their signature dishes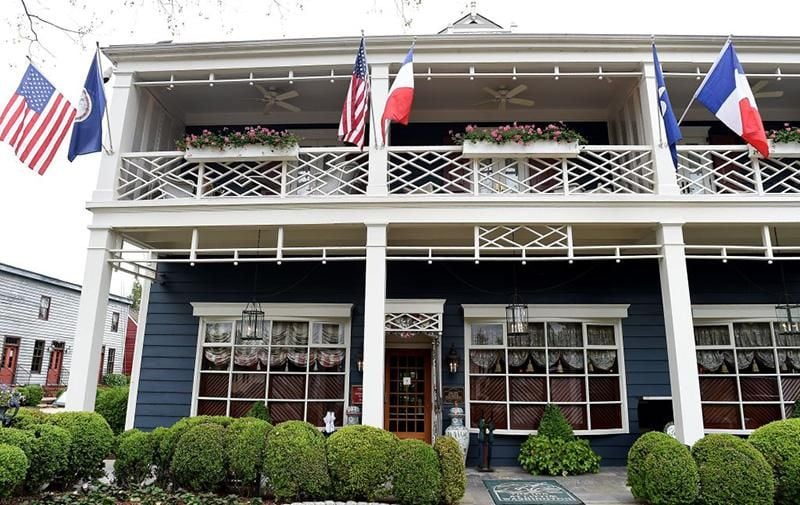 A Covid-19 vaccine is thankfully on the way, and yet the general population in the United States likely won't see widespread distribution for several months. One way to stave off the desire to travel is to bring those destinations we yearn for into our homes through memory and taste. To set you on your way, we recommend checking out these seven cookbooks that highlight the special dishes—current and some historical—from famous hotels, inns and lodges across the country.
"[These cookbooks] really distill the essence of a time and place," says Julia Skinner, food historian and the founder and director of Root Kitchens. Root Kitchens is a community-focused food history company that offers classes and events for both food industry professionals and enthusiasts alike. Skinner herself has studied English and American food histories, including food traditions through the lens of colonialism and social change. "They don't just tell us what travelers ate," Skinner continues. "Those spaces that really become institutions are frequented by locals as well, so you get a glimpse into what is being served to neighbors as well as what is being presented to outsiders as the benchmark of a community's cuisine."
Consider cooking roast chicken and bell pepper soup to take a culinary trip to Virginia's The Inn at Little Washington, or butter-dipped radishes and duck to experience New York's The NoMad from your own home.
Having trouble seeing our list of books? Turn off your ad blocker and you'll be all set.
By buying a product through these links, Smithsonian magazine may earn a commission. 100 percent of our proceeds go to supporting the Smithsonian Institution.
A Note to our Readers
Smithsonian magazine participates in affiliate link advertising programs. If you purchase an item through these links, we receive a commission.